News
Avatar: The Last Airbender Is Now on Netflix
In these dark times we can all use the groundbreaking stories of Avatar: The Last Airbender in our lives. Now's your chance to catch up on the series on Netflix!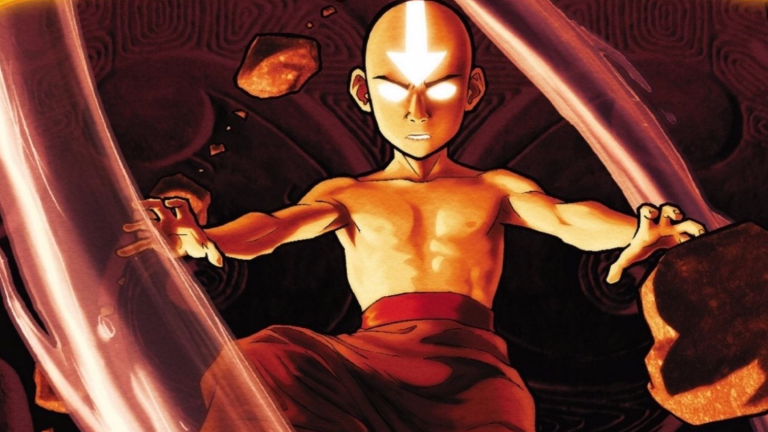 Long ago, Avatar: The Last Airbender aired on Nickelodeon to great critical and fan acclaim. Since then the show has entered the halls of classic television but it's been surprisingly difficult to try and get new viewers hooked on the series. While the show has been readily available on DVD, Blu-ray, and video on demand for quite some time, in our world people want things to be instantly available on a big streaming platform.
Well, Avatar: The Last Airbender is finally streaming again! All three seasons of Avatar: The Last Airbender are now streaming on Netflix in the US and UK!
This is the perfect chance for anyone who's perhaps heard of the series to give it a try. The show truly does live up to its reputation and from the first episode proves it's something special. Avatar: The Last Airbender follows the story of Aang, the last of his air bending people, being frozen in ice for 100 years before being released by two kids from the water tribe, Katara and Sokka. With Aang's ability to bend all four elements (even if he hasn't quite mastered them all), the three set out to bring peace to the world and stop the fire nation (spearheaded by the honor obsessed Prince Zuko.)
Across its three seasons all the characters grow, change, switch sides, and form bonds that have stood the test of time. The world is also incredibly rich, delightfully diverse, and just plain gorgeous. If you or your kids have been looking or a new binge watch, Avatar: The Last Airbender is perfect for these times.
It's also a great reminder that Netflix is still deep into preproduction on the live-action Avatar: The Last Airbender series. We haven't heard much about it since the initial announcement but it's great to see Netflix isn't going to try and hide the original series in preparation for its version of the show. If anything, they probably want more people who've been curious about the series to check out the animated version to build excitement for when the live-action series eventually drops.
For those curious, sequel series The Legend of Korra isn't on Netflix just yet but is currently streaming on CBS All Access. After you're done with Star Trek: Picard, Korra is an excellent reason to keep your All Access subscription going.
Are you checking out Avatar: The Last Airbender for the first time on Netflix? Are you a longtime fan who is excited about revisiting the series? Let us know in the comments what you're most looking forward to!