News
A Suitable Boy Director Mira Nair: 'If We Don't Tell Our Own Stories, Someone Else Will'
Vikram Seth's celebrated novel A Suitable Boy is finally coming to BBC One as a six-part drama. Director Mira Nair discusses the importance of authentic Indian representation in the series…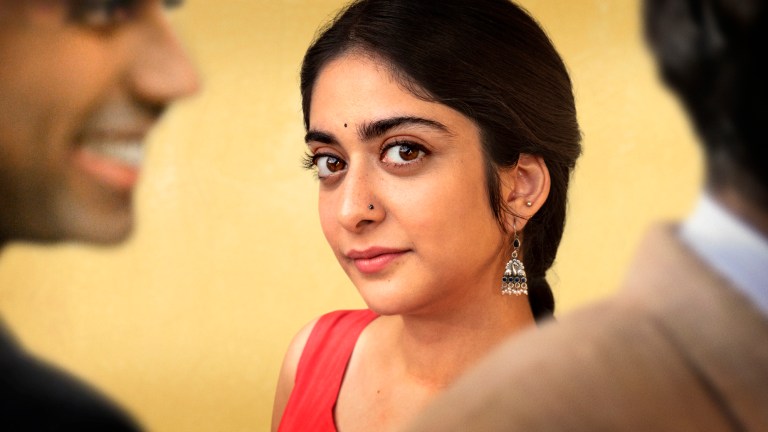 This Sunday the 26th of July sees the start of BBC One's new six part series A Suitable Boy. Based on Vikram Seth's novel of the same name – at 1,349 pages, one of the longest books ever to be published in English – it's both the first screen adaptation of the novel and the first BBC drama with an all-Indian cast. The six-part series has broken barriers for diversity and inclusion, and provided a showcase for South Asian actors on the BBC, as well as attempting the daunting task of doing justice to Seth's well-loved book.
The novel follows the storylines of four families in 1950s India. Primarily, it follows 19-year Hindu Lata who struggles with her mother's desire to find her 'a suitable boy' and the love affair she has with a Muslim boy, Kabir. Set against the backdrop of India's newfound independence from the British and the 1947 Partition of India, the political climate in India during this time was everchanging, turbulent and energetic as India and Indians sought to find their own voice and identity. The love affair between Lata and Kabir is in direct conflict to the clashes between Muslims and Hindus in the country at the time, and today. As the characters search for their identity, so does India after years of colonisation and conflict.
It is a revolutionary story that sheds light on a piece of history never before portrayed in a BBC  drama. In a series of BBC interviews, acclaimed Indian director Mira Nair [Monsoon Wedding, The Namesake, Vanity Fair] talks about her process of directing the show, ensuring it stayed true to its Indian history and origin.
Nair was drawn to A Suitable Boy because it evoked 'a time in India in which [she] longed to have lived' and wished to portray the 'vibrancy and chaotic energy reflecting this unique time in India's history'. She used an all-Indian cast and shot in Lucknow, the capital of Utter Pradesh, seeing 'no reason to look beyond India' to bring her characters to life.
Representation by those who have specific connections to the material was key to the making of A Suitable Boy. Tanya Maniktala, who plays Lata, emphasises the importance of the all-Indian rather than British-Indian cast, as many cast members could draw on their direct connections to Partition, making the story resonate profoundly with them.
Alongside newcomer Maniktala as Lata, the project drew in major names. Nair found it 'remarkable that star actors would come on for one or two scenes', giving the drama an all-star cast. She praises Ishaan Khatter, who plays Lata's brother-in-law Maan, calling him 'Maan to the core' and just as she pictured the character in the novel.
The scripts were adapted by Andrew Davies [War and Peace, Les Misérables, Pride and Prejudice] and went through a partial process of re-translation from English, says Nair. She and her team transposed parts of the dialogue back to Hindustani, Urdu and regional dialects, further reclaiming the story and allowing it to stay true to its Indian origin.
Nair emphasises the necessity of representing Indian history and identities as an Indian, saying 'If we don't tell our own stories, someone else will, and if we let them,' she laughs ruefully, 'it probably won't be the same.' Her words allude to a long history of reductive and stereotypical representations of India and Indians on Western screens, a history that, thanks to A Suitable Boy, is about to be righted.
A Suitable Boy starts on Sunday the 26th of July at 9pm on BBC One.