Features
Whose Film is It Anyway? Unpicking Movies with Multiple Directors
Who directed Disney's The Nutcracker And The Four Realms? Mark untangles the rules of crediting multiple directors on major movies
First and foremost, cinema is a collaborative medium. Whether you like a film or not, it exists because of the work of hundreds or even thousands of people, doing their best to make something work. While the accepted wisdom is that the director is in charge of the creative vision, those working at the top level of Hollywood tentpole filmmaking are increasingly answerable to a horde of producers, financiers, and studio bigwigs. While the director is undeniably crucial to the actual making of a film, it's also increasingly true that major tentpole and franchise films are steered by producers. In certain highly publicized cases, this even extends to taking the director away from the helm.
Developing a film is tricky and it's not unusual for directors to step away before production begins due to creative differences or some other reason. Likewise we've heard of films being "ghost-directed" or taken away from filmmakers in the editing room after filming has been completed, and it usually doesn't bode too well.
Whatever the reason for these decisions in the past, the new expendability of directors on bigger films feels like a side effect of studios planning their release slates in advance. Fixing dates for completion have made tentpole and franchise filmmaking an ever costlier and more time-sensitive undertaking, especially when a studio wants to make major changes to a film. Even if a director jumps ship or is otherwise unavailable, the show must go on.
What's interesting though is the question of who gets the credit when two directors have separately worked on a film. Who gets the credit, when one director started it but another finished it? For American films, in the event of any uncertainty, arbitration takes place in accordance with the guidelines of the Directors' Guild of America (DGA).
The film directors' union has strict rules on this sort of thing, which provide some background to recent decisions where the director's credit might be up for debate. From Lucasfilm's various Star Wars projects to this week's big Disney release, here are the reasons why each of these films were credited as they were.
How to get a joint credit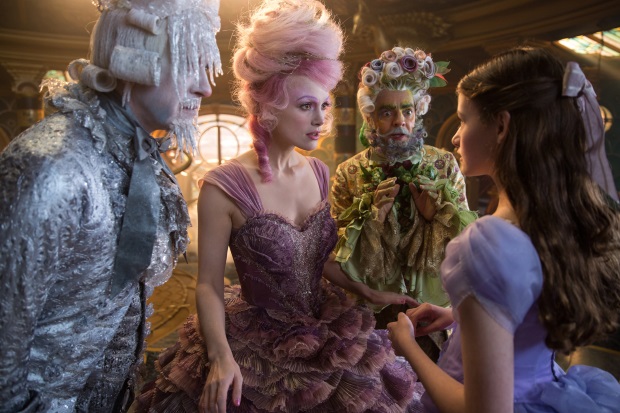 Let's start with Disney. Lucasfilm, Marvel Studios, and Pixar are all under their roof and have all weathered stories about losing and replacing directors on some of their projects throughout the last decade or so. While we'll get onto some of those, the studio's new live-action release, The Nutcracker and the Four Realms, is something of an outlier.
As reported by Variety back in July, the film is "directed by Lasse Hallstrom and Joe Johnston." While Hallstrom (Chocolat, The Cider House Rules) directed the principal photography, he was apparently unavailable for a month's worth of reshoots during post-production. This additional photography also entailed a lot of visual effects work, so effects-artist-turned-director Johnston (Captain America: The First Avenger, The Wolf Man) stepped in to shoot the new footage.
Loathe to awarding joint credits, the DGA guidelines state that only one filmmaker can be credited with a film. This can be waived by directing teams, such as Joel and Ethan Coen, Joe and Anthony Russo, or Lana and Lilly Wachowski, or in any case where all parties are satisfied that the filmmakers share a common vision. While in normal circumstances, Hallstrom would have sole credit, he generously offered to share a co-credit with Johnston. Even in the spirit of collaboration, this is a comparatively rare arrangement, especially in light of the DGA's apparent favor for single director credits.
Animated films generally tend to waive the rules quite often too. Directing teams are much more commonplace than in live-action films, in part because of the extra work entailed, but the larger timescale on which animation is produced allows for cleaner changes of director too.
In recent years, computer-animated movies have seemed to change hands quite often, with no arbitration over the previous one. It's happened on a couple of Pixar films, including Ratatouille and The Good Dinosaur. A notable exception to this was Brave, where Mark Andrews took over when The Prince of Egypt's Brenda Chapman walked away during development, but the pair were rightly co-credited on the finished film.
Who shot first?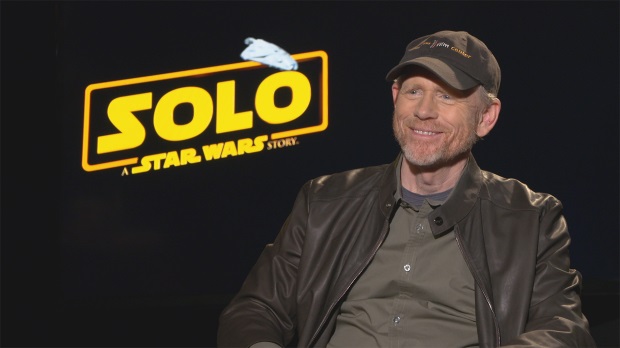 With their animation background, directing duo Phil Lord and Christopher Miller (21 Jump Street, The Lego Movie) were at the center of the beleaguered production of Lucasfilm's Solo: A Star Wars Story. Just three-and-a-half weeks from the end of principal photography, the studio was apparently unhappy with the footage shot. The pair were let go and following a production hiatus, Ron Howard (A Beautiful Mind, The Da Vinci Code) took over for the remainder of the shoot as well as the scheduled reshoots.
Reportedly, Howard directed around 70 percent of the footage in the film, which told the story of a young Han Solo. A lengthy debate about "who shot first" would have been entirely typical of this franchise and this particular character. Instead Lord and Miller ceded the directing credit to Howard and, by all accounts, were very amicable about the handover. It's unclear how much of that was PR gloss, considering the wave of negative publicity that dogged the film throughout its development and right up to its release, but the original directors took executive producing credits instead.
On another note, it was reported that Lucasgilm considered handing the reins to Solo's co-writer Lawrence Kasdan. However, an extra wrinkle in the DGA's rules means that when a director is replaced, it can't be by somebody who is already involved in the production in some capacity.
As a production company, Lucasfilm has past form for locking horns with the DGA going all the way back to The Empire Strikes Back. Back in 1980, George Lucas was fined by the organization after they demanded that he withdraw the film from cinemas and include a credit for director Irvin Kershner at the beginning of the film as well as at the end.
The DGA had waived this rule for the original Star Wars because the opening Lucasfilm ident had Lucas' name in it, but the same wasn't true for Kershner on Empire. As anyone who has ever seen the beginning of a Star Wars film will know, there's not much room for credits in those mood-setting opening crawls. Lucas initially wanted to take the DGA to court but decided to settle and quit both the writers' and directors' guilds thereafter.
In the Disney era, Lucasfilm has had trouble sticking with the originally announced directors. Aside from the publicity around Solo's production, Josh Trank was fired from a planned Star Wars Story following the furor around his Fantastic Four reboot, and Colin Trevorrow (Jurassic World) stepped down as the director of next year's as-yet-untitled Star Wars: Episode IX, being replaced by The Force Awakens' J.J. Abrams.
Even Rogue One was extensively reconfigured during reshoots helmed by Tony Gilroy, rather than the credited director Gareth Edwards. (We've covered that in more detail elsewhere.) Despite the major overhaul of the film, Edwards was awarded the final credit and Gilroy took an executive producer and co-screenwriter credit.
Stepping into the breach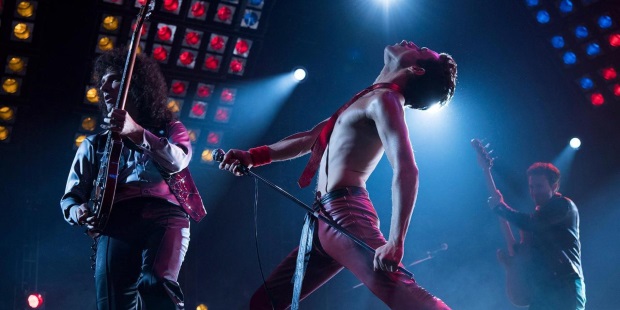 This was also the case for a deeply unfortunate set of circumstances that exacerbated last year's Justice League. In March 2017, it was announced that director Zack Snyder was stepping away from his sequel to Man of Steel and Batman v Superman: Dawn of Justice following a family tragedy. The film still had several months of reshoots to go and Joss Whedon, who was already working on the film as a script doctor, stepped in to finish the film.
Having completed principal photography, Snyder was credited on the final film, but as many have noted, it doesn't really seem like the film he would have made if circumstances were different. Whedon received a full co-writing credit on the screenplay, which means he must have made a significant contribution to the final story (Writers' Guild regulations would prohibit this from being a concession in line with, say, an executive producer credit), but the late introduction of his markedly different sensibility feels like a major factor in the film feeling like such an omnishambles.
Moving swiftly on, there was a similar situation on The Greatest Showman, a Christmas Day 2017 release whose legs kept it going well into the New Year. Over a number of years, Hugh Jackman pushed hard to get Fox to back the film, and the credited director, Michael Gracey, was his choice.
When reshoots were required, Jackman turned to James Mangold, with whom Jackman had previously made Logan, The Wolverine, and, yes, Kate & Leopold, who reportedly helped to shepherd the film to completion. All involved have stressed that Mangold's role was advisory and first-time feature director Gracey was still in control of the movie. Either way, Mangold got the obligatory executive producer title and his card in the end credits included an Easter egg which nodded to his Wolvie work.
Elsewhere on the musical front, and much more currently, the now playing Bohemian Rhapsody had a very public change of director toward the end of last year. For reasons which are as yet unclear, director Bryan Singer went AWOL in the final weeks of principal photography on the Queen biopic, during a production break that coincided with last Thanksgiving.
When he didn't return, 20th Century Fox fired him and replaced him with Sunshine on Leith's Dexter Fletcher, who had previously helped to develop the film when he was previously attached to direct, during its long stint in development hell. Fletcher completed the final three weeks of principal photography and then saw the film through its post-production.
In the months that followed, the DGA ruled in favor of Singer, and it's his name that appears in the opening credits of the finished film, despite not actually finishing it. If nothing else, the billing of the by-numbers music biopic as "A Bryan Singer Film" will forever lead people who watch it to assume that Bryan Singer has never seen Walk Hard: The Dewey Cox Story…
A Film by a Lot of People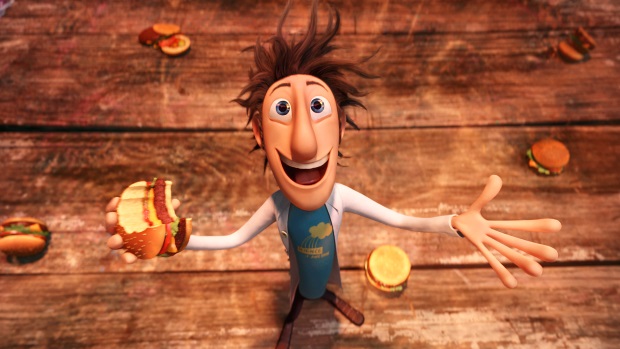 The validity of the "A Film By" or "A (Insert Director's Name Here) Film" is still a matter of some dispute in itself. Under DGA guidelines, these possessory credits are available to all directors with at least one credit already under their belt, with concessions made to first-time directors if they also had a role in originally writing or producing the project.
While it's perfectly legal, it's a thorny issue for some, particularly with screenwriters. Already undervalued, some writers quite reasonably argue that the director's possessory credit discounts the work of others involved with the filmmaking process. Not every project starts with a script, but traditionally speaking, the writer is just one of the people who will have worked on the script for longer.
No filmmaker is obliged to shun this credit, but some are quite magnanimous about this. As Kevin Smith explains in the DVD commentary for Clerks, he always refuses possessory credits because he feels like it disrespects everyone else who helped to work on the film. The great Sidney Lumet even had it written into his contracts that the studio couldn't market any movies he directed as "A Film By" him, for much the same reason.
Not to keep going back to Lord and Miller, but the simple resolution on Solo isn't surprising at all when you see the credit that appears at the top of their 2009 animated film, Cloudy with a Chance of Meatballs. Recognizing that animation more than any other medium relies on countless talented individuals to bring the final product together, the opening frames bill it, simply, as "A Film by a Lot of People."
The increasingly complicated area of director credits rarely seems so cordial, but it's notable that we're seeing more and more changes in the bigger movies. The rules are clear-cut enough that disputes rarely last long, but it's not a great state of affairs for that whole auteur thing.
The practice of swapping out writers or bringing in new ones to take a pass at a script in order to get it where the studio wants it to be has started to spread to directors as well. But there's a world of difference between parting ways with a director before production begins, and charging ahead with a new director when the original either backs out or is let go during filming.
Whether it's a case of creative differences or disputes over who did what, these common difficulties point to a more generic, producer-led status quo for big Hollywood movies going forward. In the grand scheme of things, Hallstrom and Johnston's joint Nutcracker credit seems like quite a harmonious contrast to other, more debatable cases.