Features
What's Next for Spider-Man Movies Without the MCU?
In a post-MCU world, where will Tom Holland and Sony take the adventures of Peter Parker and Spider-Man without Marvel?
Spider-Man no more! Well, not really. Spider-Man is a box office champion, a legendarily versatile character, and an absolute juggernaut of merchandising and storytelling. So the recent news that Sony and Marvel Studios have ended the agreement that has allowed them to share custody of Peter Parker has been met with consternation among fans. Especially since Kevin Feige's steady hand helped return Spidey to glory after three consecutive dreadful live action efforts. Marvel Studios not only put a new coat of paint on the Spider-Man mythos, reminding everyone why they love Peter Parker and friends so much in the first place, but they made him a central character in the mind-bogglingly ambitious climax to the MCU!
So what the hell does Sony do next? As it turns out, they have plenty of options. You might not particularly love all these options, but here they are.
MORE SEQUELS!
This is happening.
Buried in the Deadline report that broke the unfortunate news of the likely split between Sony and Marvel was confirmation that there are two more Spider-Man sequels in development starring Tom Holland, with Jon Watts hopefully returning to direct. Doesn't that make you feel a little bit better? Just replace Kevin Feige with Phil Lord and Chris Miller behind the scenes, and you've got the makings of another great live action Spidey movie, right?
Well…maybe.
Other than the fact that Spider-Man: Far From Home ended on a cliffhanger so big that it will be extraordinarily difficult to carry that story forward without mentioning or acknowledging some of the MCU characters and events that got Peter to where he is now, it should be totally easy and reasonable for Sony to just pick up the story right where they left off! (ahem…or not) 
With Marvel Studios out of the picture, does this mean that not even the name "Tony Stark" can be uttered? While both Spider-Man: Homecoming and Far From Home gave us plenty of big cameos and co-stars, they also were built on the foundation of the MCU, with both of the films' major villains characterized by their resentment of being left behind by the wider superheroic world around them. The movies can pivot to other angles, to be certain, but what about Peter's journey? How does he go from being "the next Iron Man" to the next… something else?
The thing to remember is that while the loss of the MCU is gonna sting, but Spider-Man and his world are strong enough to sustain a franchise all on their own. There may be some awkward things to sweep under the rug going forward, but with Watts, Holland, and that terrific young supporting cast in place, the tone and spirit of these films should be enough to prevent them from devolving into Amazing Spider-Man or Venom-esque fiascos. Hopefully.
read more: How Sony Screwed Spider-Man Again
And fortunately, Spidey's rogues' gallery is one of the very best in fictional history. And many of them are already on screen, with more on the way…
VENOM
Tom Hardy and Tom Holland are probably going to be spending some time together pretty soon. 
Almost as much as The Amazing Spider-Man 2, Venom is the movie that disgruntled MCU fans are currently pointing to as an example of what happens when Sony takes the reins of a Spider-Man movie without Kevin Feige's guidance. And… they have a point. Venom was an utter mess.
Ah, but there's hope. Venom 2 has a new director with the great Andy Serkis, and isn't far off from production. Sony has long held out hope that they could get a Spider-Man/Venom movie off the ground (presumably one that would absolve them of the sins of Spider-Man 3), and with Tom Holland now free of any/all other crossover concerns, expect this to quickly become a priority. Whether Holland's Spidey makes a post-credits scene appearance in Venom 2, or Sony's next Spider-Man movie becomes a Spidey vs. Venom vs. Carnage punch-up, you can rest assured that Sony is going to find a way to make this happen as quickly as possible.
MORBIUS
Jared Leto's Morbius movie is in post-production and scheduled for a July 31, 2020 release. A nervous studio exec questioning their own logic about making a movie about Morbius, the frakkin' Living Vampire, a third-tier Spidey villain who will be played by Jared Leto (who didn't exactly endear himself to superhero fans with his portrayal of the Joker in Suicide Squad) would probably jump at the chance to film a quick post-credits scene with the star of the studio's biggest moneymaker ever.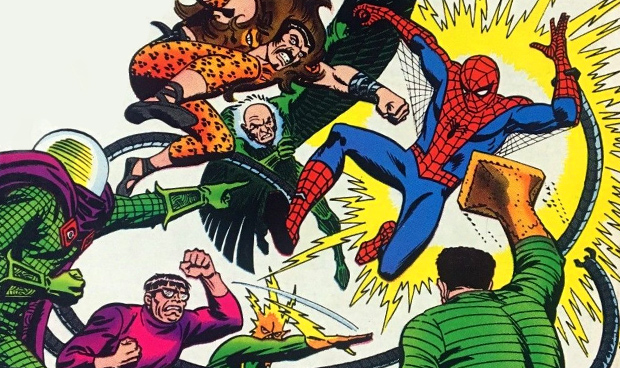 THE SINISTER SIX
Perhaps the only true loss when Sony decided to tap out on their ill-fated reboot after The Amazing Spider-Man 2 was the loss of Drew Goddard's Sinister Six movie. The Amazing Spider-Man franchise was an utter mess, with the second film clumsily setting up what it hoped was a multitude of sequels and spinoffs. But a villain-centric team-up movie still sounds pretty delicious, and two key members of the Sinister Six were not only introduced in Spider-Man: Homecoming, but introduced to each other in the post-credits scene. It shouldn't be too hard to get Vulture and Scorpion four more buddies to play with. Shame about Mysterio, though.
To be clear: this movie has remained dormant for years other than some comments from last year. But wouldn't you rather see Drew Goddard work his magic on a supervillain team movie than whatever we're likely to get with Morbius or a genuine head-scratcher like Kraven? Speaking of which…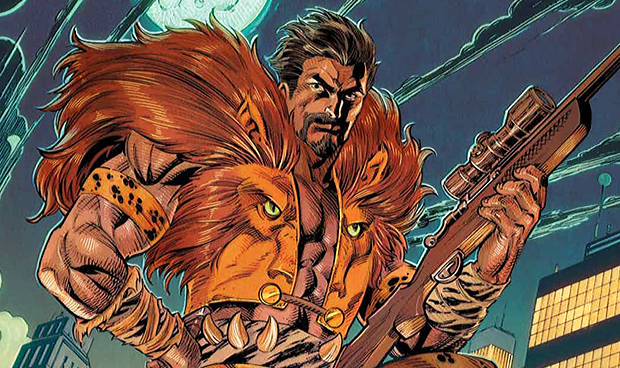 KRAVEN
There's a Kraven the Hunter movie in development for some reason, apparently with Equalizer 2 writer Richard Went. Does this even get made at this stage, or does it get reworked into a Spider-Man movie starring Tom Holland? At the very least, this seems like something that would benefit from a Peter Parker appearance. And when you consider how Far From Home ended, it would make an awful lot of sense for a "big game hunter" looking to make an even bigger name for himself to come to New York City and try to bag a notorious superpowered prize. A Spider-Man sequel with Kraven would even give them the opportunity to do a variation on the "Kraven's Last Hunt" story, complete with one of the most chilling and gruesome moments in mainstream superhero comic history.
THE BLACK CAT
Among the many spinoffs Sony thought they had in their back pocket going into the dreaded Amazing Spider-Man 2 was The Black Cat. That ill-fated movie introduced Felicity Jones in a thoroughly thankless cameo as Felicia Hardy, never to be seen again. Ms. Jones dodged that bullet and instead went on to star in the excellent Rogue One: A Star Wars Story. Ah, but I digress…
After the prospects of a Black Cat solo movie evaporated, Sony put Silver and Black into development, which would have teamed Ms. Hardy with the mercenary Silver Sable. Gina Prince-Bythewood was attached to direct, a release date was set…and then pulled.
Ah, but somethingsomething nine lives. Sony claims to have another Black Cat movie in development. One that could certainly only be enhanced by a certain science-loving nerd from Forest Hills. No other details are available. In other words, don't hold your breath for this one.
SILK
Cindy Moon was a teenager in Peter Parker's class who was also bitten by the same radioactive spider and developed similar (but not the same) powers as Peter Parker. Announced last year, no writers and directors have yet been attached to this project. BUT…
The biggest strength of the Jon Watts Spider-Man movies has been their ensemble cast of talented, hilarious, and sympathetic teenagers. Want to get people on board with Silk? Make Cindy Moon a central part of your next solo Spider-Man movie at Midtown High and then spin her off into her own movie.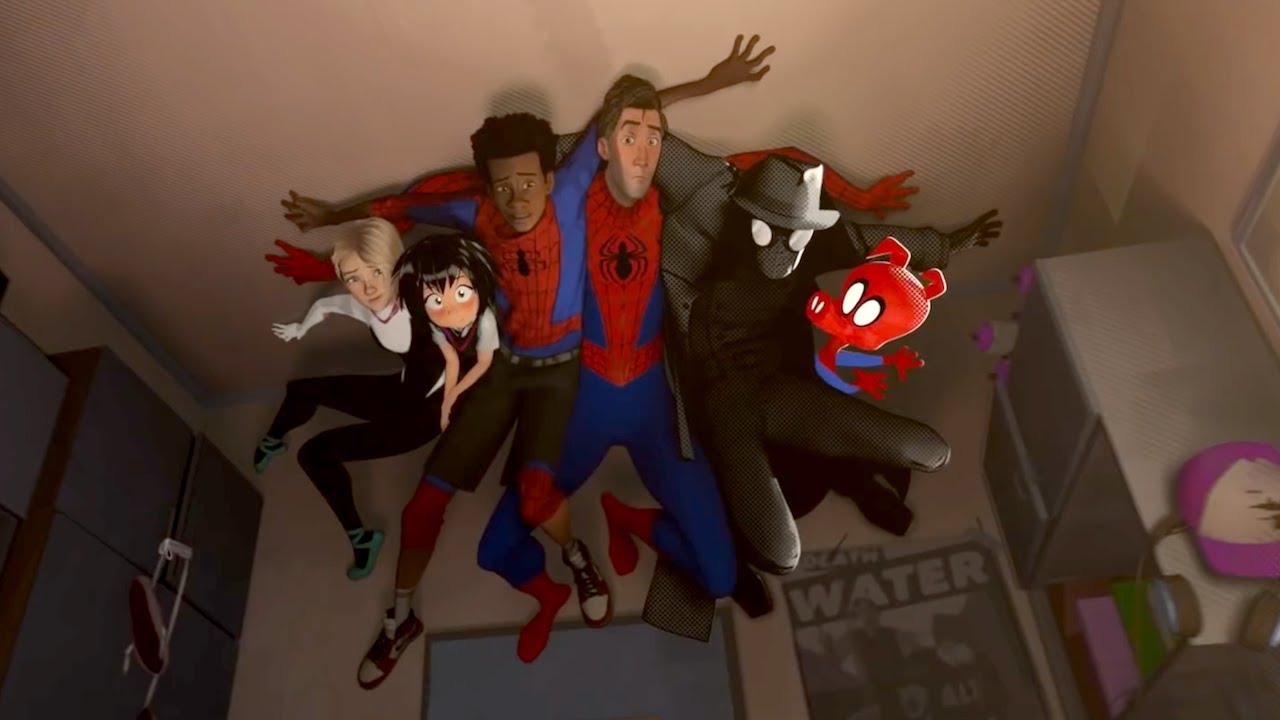 THE SPIDER-VERSE
Sony's Into the Spider-Verse was one of the best films of 2018, one of the best animated movies of recent years, and arguably the greatest Spider-Man movie ever made. Its freewheeling, utterly bonkers multiversal approach opened fans up to the notion that even in Brooklyn and Queens, anything is possible. Miles Morales and Ghost Spider will likely remain the undisputed headliners of this end of Sony's Spidey efforts, but a voice cameo from Tom Holland, and perhaps an easter egg that helps lightheartedly explain just what the hell has been going on in his corner of the Spider-Verse would seem like an easy, natural fit.
REBOOT
Do not do this, Sony. Everyone is already mad enough at you. Unless…
TV SERIES
Phil Lord and Chris Miller are developing a slate of Spider-Man TV shows for Sony Pictures TV. While no details about what specific characters (let alone the formats) of the shows have been revealed since the announcement, is there any world where Sony takes the current (brilliant) Spider-Man cast and characters and just starts them back early in Peter's career, minus the MCU elements and delivers them to Netflix wrapped in a bow? 
Nah. It's almost too crazy to consider. And with Far From Home crossing the billion dollar mark and becoming the studio's highest grossing movie of all time, there's little chance they'd trade box office receipts for raw streaming numbers. 
Whatever comes next, let's just hope that Sony keeps Avi Arad as "far from home" as they possibly can.
Mike Cecchini is the Editor in Chief of Den of Geek. You can read more of his work here. Follow him on Twitter @wayoutstuff.
Read and download the Den of Geek SDCC 2019 Special Edition Magazine right here!