News
Viral Batman Returns Review Adds Twist to Superhero Movie Discourse
"Everything that kids love was being used against them," a young critic says of 1992's Batman Returns.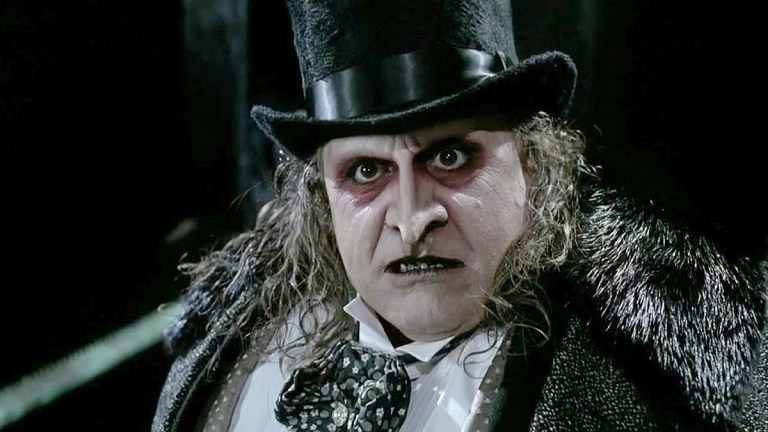 In a viral clip currently making the rounds on Twitter, young movie critic Danny Slaski offers a frank review of 1992's Batman Returns: "It was very violent, it was a total attack against kids."
Complaints about media violence are nothing new. But Slaski's charges may carry greater weight precisely because of who he is. The attack comes not from a religious organization or a parents group looking to protect the innocence of youngsters, but rather from an actual kid.
The video circulated by the Found Footage Fest Twitter account finds Slaski sharing his review on the talk show A Closer Look. "Everything that kids love was used against them," Slaski says of the Tim Burton-directed sequel to 1989's blockbuster Batman. He specifically points out the film's use of imagery that children often find appealing, such as clowns, presents, and a "duckie boat" used by the villainous Penguin (Danny DeVito).
When host Faith Daniels asks if the film is scary, Slaski singles out DeVito and co-star Michelle Pfeiffer, who plays Catwoman. "Penguin always had goop coming out of his mouth [and] Catwoman took her claws and played tic-tac-toe on a man's face," he says with indignation.
To be sure, the video clip is funny, and not just because of the early 90s fashions worn by awkward tweens and teens. Slaski levels his judgment with wide-eyed earnestness, devoid of irony, even when he admits that he saw the movie twice, "to get a real good view of it." More than a mere joke, Slaski's review raises a question that has only grown more pressing in recent weeks: Should superhero stories be kid-friendly?
Matt Reeves's The Batman currently tops box office charts, a movie that may have avoided an "R" rating, but still contains thematic elements and visuals that most children would find disturbing. That content hasn't prevented the production of toys based on the film, including a figure bearing the likeness of eye-black-smeared Robert Pattinson.
At the same time, the Parent's TV and Media Council has complained about TV-MA Marvel shows such as Daredevil and Jessica Jones arriving on Disney+. The PTMC's complaints may be far less thoughtful than the criticisms young Slaski pronounced back in 1992, but they do underscore a concern shared by many as superhero movies dominate the media landscape.
One can understand why people would assume most superhero stories should be for kids. Not only do kids naturally gravitate to stories about the adventures of good guys in bright costumes, but the first comic books were made with children in mind. However, adults have always been part of the superhero audience, from the soldiers who read comics during World War II to the teens and college students who responded to Stan Lee and Jack Kirby's Marvel offerings to the adults who flock to watch MCU entries today.
And as Slaski himself observes, different kids have different responses to content. While the Penguin and Catwoman bothered him, Slaski "came out of Terminator 2 fine." It might seem odd that Slaski was more troubled by the Penguin's explosive umbrellas than he was a shape-changing robot hellbent on murdering a teenager, but that just underscores the variety of sensibilities in children.
Furthermore, superhero content designed for children continues to be readily available. Disney+ carries not only classic X-Men and Spider-Man cartoons but also last year's charming Spidey and his Amazing Friends. Stellar Batman cartoons can be enjoyed on HBO Max, including Batman: The Animated Series and the delightful Batman: The Brave and the Bold. And although the release date has been pushed back a bit, the feature film DC League of Super Pets is on its way.
Not every superhero story is for every kid, but there are enough options to suit every cape and cowl fan.