News
Venom 2 Soundtrack List: Every Song From Let There Be Carnage
Much like the first go-around, a song from Eminem highlights the tracks featured on the Venom 2: Let There Be Carnage soundtrack.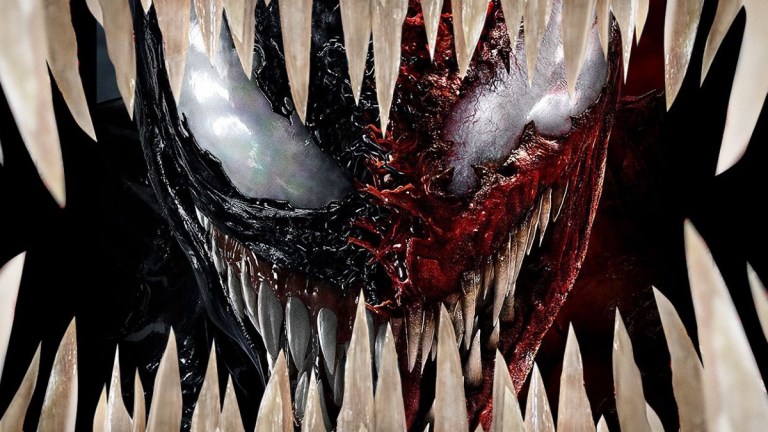 As anyone who has spent a minute or two on Tik Tok can tell you, songs from the Venom movie franchise have a prosperity to go viral…not entirely unlike the alien symbiote himself.
A track from legendary rapper Eminem, fittingly titled "Venom," that was featured in the 2018 Tom Hardy film has popped up all over the Internet in recent years. Here is a particular favorite example of mine.
Yes, most of these memes have to do with filicide. Read into that what you may. Now that the long-awaited sequel to Venom is out, Venom 2: Let There Be Carnage, shouldn't we be expecting another quality Eminem song to go along with it? The answer to that, as it turns out, is a resounding: yes!
On Sept. 30, the same day that Let There Be Carnage began screening in theaters, Eminem released the track "Last One Standing" featuring longtime collaborator Skylar Grey along with Polo G and Mozzy. You can give it a listen for yourself below.
So this one clearly doesn't have the same viral potential as "Venom" but it's a nifty little tune all the same. The inclusion of Grey's angelic voice adds a distinct softness that is fitting for a movie that many critics agree is basically a love story between a man and the symbiote residing in him.
Venom 2: Let There Be Carnage opened on Oct. 1 in North America (with screenings starting the previous evening). It once again stars Tom Hardy as Eddie Brock, the journalist whose body is inhabited by his Mr. Hyde-like protector Venom. Fulfilling the promise of the original film's post-credit sequence, Woody Harrelson costars in the sequel as psychotic serial killer Cletus Kasady.
Speaking of post-credit scenes, rumor has it that Venom 2: Let There Be Carnage features a doozy of one as well…
All in all, it's a pretty good time to be Marshall Mathers a.k.a. Eminem. The "My Name Is" artist was just announced as one of five musicians playing the Super Bowl LVI Halftime Show alongside Snoop Dogg, Dr. Dre, Mary J. Blige, and Kendrick Lamar. He also just opened up a restaurant in his native Detroit called "Mom's Spaghetti", which named after an infamous line in his hit from the 8 Mile soundtrack, "Lose Yourself."
Just as was the case with Venom, Venom 2's soundtrack doesn't feature any other pop hits of note. Instead the soundtrack, available on Spotify and the other usual spots, contains original pieces from the film's composer Marco Beltrami. You can check that out below.
At the end of the day, not every Marvel movie soundtrack can be Guardians of the Galaxy or Shang-Chi and The Legend of The Ten Rings. At the same time though, neither of those movies were a cool 88 minutes long!