News
Shang-Chi Soundtrack List: Every Song From the Movie Album
Shang-Chi and The Legend of The Ten Tings: The Album presents the sounds of Marvel's latest blockbuster as produced by 88rising.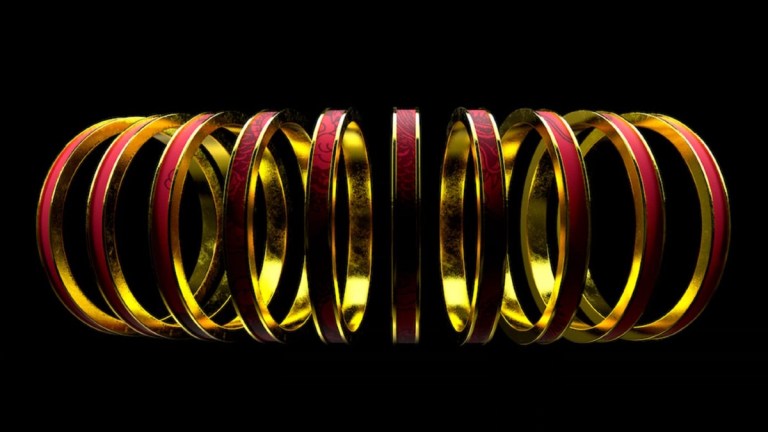 One is likely to have many thoughts flit through their head while watching Marvel's latest epic origin story Shang-Chi and The Legend of The Ten Rings. "Wow, Tony Leung really is handsome." "I didn't realize [REDACTED] was going to be in this!" But chief among those thoughts is sure to be: "Am I crazy, or does this soundtrack slap?"
Well dear, reader, you are not crazy. The soundtrack for Shang-Chi and The Legend of The Ten Rings does, in fact, slap. Marvel apparently agrees as it was sure to release the 18-track album the moment the film premiered in theaters on September 3. The soundtrack is available now. You can check out the full tracklist via Spotify below.
Marvel is fairly conservative about which soundtracks of its films it chooses to hype up. While just about every Marvel film receives one (leave no merchandising stone unturned, friends), it's really only James Gunn's Guardians of the Galaxy movies that have received a big marketing push…until now.
Shang-Chi's soundtrack is branded as "Shang-Chi and The Legend of The Ten Tings: The Album", hammering home its importance to the film at large. The album was executive produced and curated by the music collective known as 88rising, a record label that primarily focuses on Asian and Asian-American musicians.
In addition to 88rising, the soundtrack also features: Anderson .Paak, Rich Brian, Swae Lee, Jhené Aiko, Mark Tuan, Saweetie, Audrey Nuna, NIKI, Guapdad 4000, Warren Hue, keshi, 21 Savage, Rick Ross, and DJ Snake.
Marvel's press release notes that 88rising worked closely with Shang-Chi director Destin Daniel Cretton to develop the sounds of the film's world.
"The music on this album is the beating heart of our film. As we were editing Shang-Chi, we were constantly inspired by the early recordings coming in from these incredible musicians. We knew we wanted it to stand alone as a piece of work, but also be wrapped in the themes of our movie… themes of family, legacy, pain and healing. We also just wanted to make a really great album that gives us all another reason to celebrate," Cretton said in a statement.
The album was preceded by the singles "Lazy Susan" from 21 Savage, Rich Brian, Masiwei, and Warren Hue; "Every Summertime" from Indonesian singer-songwriter NIKI; and "Run It" from Rick Ross and Rich Brian.
Real Marvel heads know that the highlight of this bad boy is undoubtedly Saweetie and NIKI's "Swan Song." Out with the old indeed!
Shang-Chi and The Legend of The Ten Rings: The Album is available for purchase now. Shang-Chi and The Legend of The Ten Rings Original Score is also available.