News
Valley Girl Remake Trailer Confirms New Digital Release Date
Happy Death Day star Jessica Rothe leads the cast of a new Valley Girl, with not a Nicolas Cage gurn in sight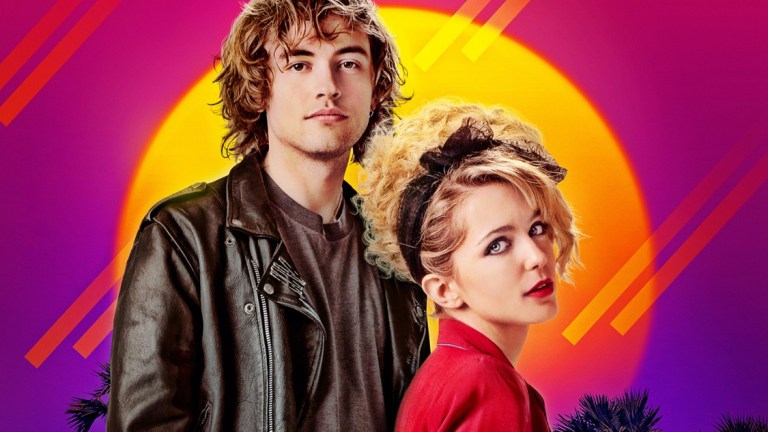 In an alternate reality, MGM and Orion's Valley Girl remake would have (maybe?) set hearts and theaters ablaze in June with its romantic, musical tale of new love discovered on the wrong side of town, but in this one, they've had to settle for a VOD release in the midst of an ongoing COVID-19 pandemic that has forced cinema chains around world to shut up shop. Consequently, Valley Girl's debut has now moved up a month to May, and a first trailer has arrived online to publicize the shift in plans.
Starring Happy Death Day's Jessica Rothe and Poldark's Josh Whitehouse, this remake reimagines the 1983 film, which featured a couple of blinding performances by Deborah Foreman and Nicolas Cage in his element. Clean-cut Julie and rocker Randy, aka Romeo and Juliet, are once again star-crossed lovers connecting at a party under the disapproving eye of society. Can these two make it work, even though they're from such different backgrounds? You better believe it, pal.
Directed by Asylum vet Rachel Lee Goldenberg (A Deadly Adoption) from a script by Amy Talkington (Night of the White Pants), you can check out the trailer for Valley Girl below…
Although this new version of Valley Girl looks way too clean and crisp compared to the original cult classic, it actually …looks kind of nice and fun? It probably won't be launching a colorful, creative lexicon into the universe in the spirit of the first film, but we can see ourselves watching this on an afternoon, sofa-bound, probably in our pajamas, surrounded by blissfully ignorant pets, crying, eating ice cream directly from the tub, wondering if true love is even real, and if we'll be single forever.
Sorry, that, uh, that got personal there. Of course, true love is real! Probably.
Agents Of SHIELD's Chloe Bennet and her ex-boyfriend, notorious YouTuber Logan Paul, star alongside Rothe and Whitehouse in the film, with Jessie Ennis, Ashleigh Murray, Mae Whitman, Tony Revolori, Rob Huebel, Peyton List, Judy Greer and Alicia Silverstone filling out the rest of the main cast.
An official synopsis:
"A musical adaptation of the classic 1983 hit film that changed American teenage life forever, set to a rock 'n roll '80s soundtrack. Julie (Rothe) is the ultimate '80s Valley Girl. That is, until she falls hard for Randy (Whitehouse), a Sunset Strip punk rocker, who challenges everything Julie stands for. Despite push-back from friends and family, Julie must break out of the safety of her world to follow her heart and discover what it really means to be a Valley Girl."
Valley Girl will stream from May 8 via digital.