Features
7 hugely underrated Nicolas Cage films
Beyond Jerry Bruckheimer's The Rock and Con Air, here are a handful of Nicolas Cage films worth seeking out.
It's very easy to get lost with Nicolas Cage. With 'Cage Rage' memes, the tales of celebrity eccentricity (remember when he turned on Bath's Christmas lights?) and the continued fascination surrounding his unmade Superman film, you'd be forgiven for losing sight of the fact that he's a bona fide, megawatt movie star. On March 9 he's back with a new role in Brian Taylor's Mom and Dad, playing a father who violently turns against his own offspring during an outbreak of parental mass hysteria.
In the hands of Crank co-director Taylor we get to see two sides of Cage: the understated everyman and the off-the-scale rage machine. It's this kind of role, beyond the blockbuster carnage of The Rock and Con Air, that Cage excels in. With more than 90 screen credits to his name there's a fair few hidden gems in the Cage back catalogue. Here are a handful of underrated Nicolas Cage films you might want to check out before watching Mom and Dad…
Valley Girl (1983)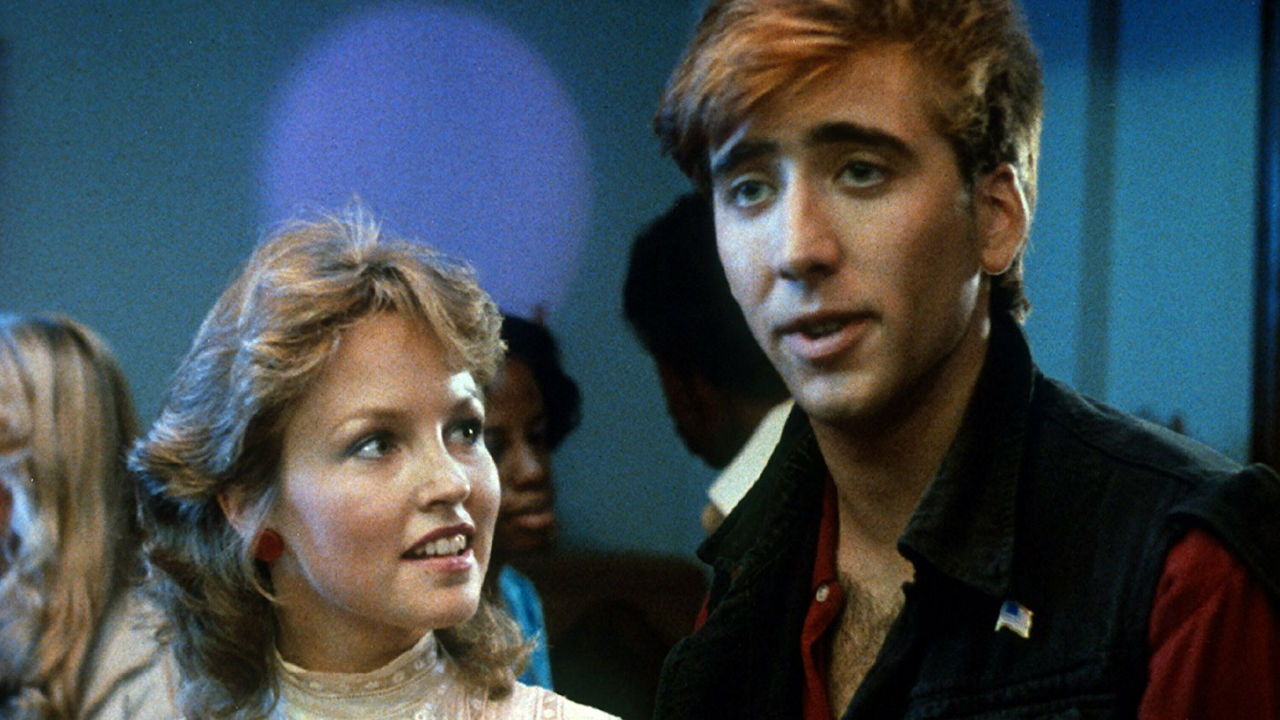 Credited as Nicolas Coppola in his first two screen roles (TV film Best of Times and Fast Times at Ridgemont High), Nicolas Cage wasn't truly born as a movie star until he named himself after Luke Cage and chalked up film number three with 1983's Valley Girl. Here Cage plays Randy to Deborah Foreman's Julie in a modern riff on Romeo and Juliet, giving a performance of charm, charisma and the incredible delivery of the improvised line "Well fuck you. For sure. Like, totally."
Valley Girl is a rarity in the Cage canon: he gets to play the nice guy. Valley Girl tends to get overlooked in the discussion of great '80s teen movies but it's well worth seeking out, if only to see Cage in his first starring role.
Snake Eyes (1998)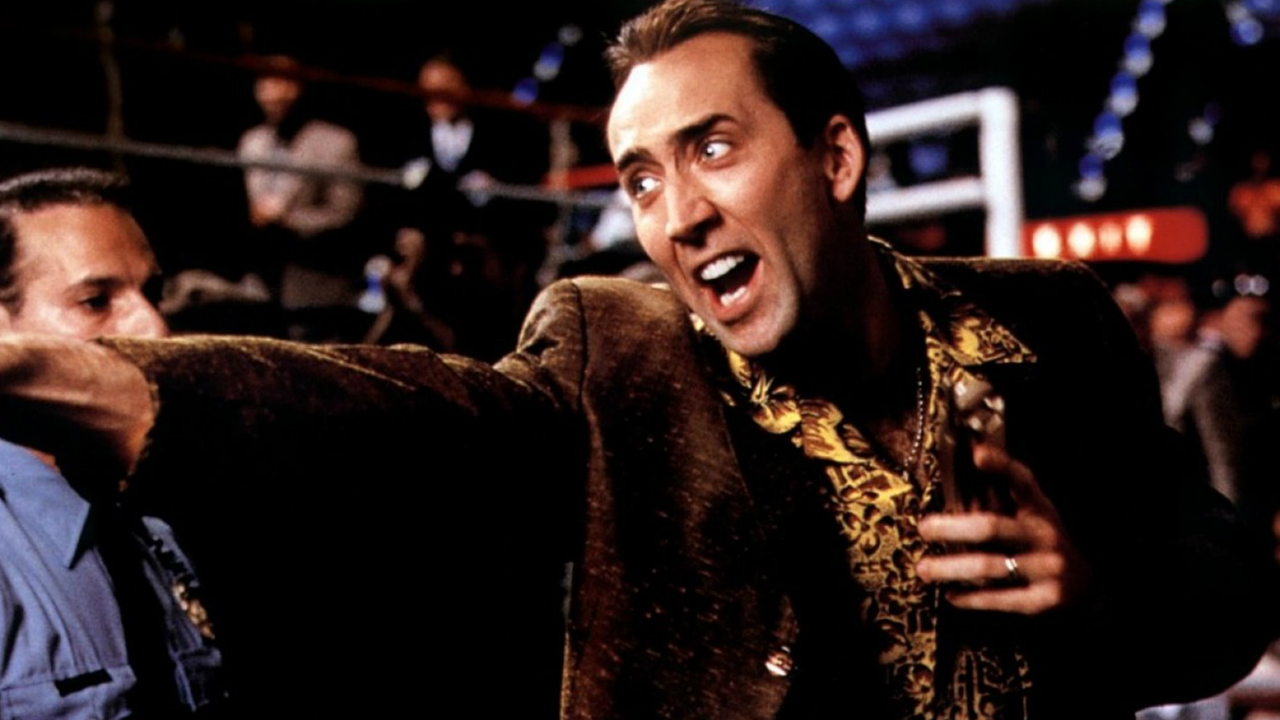 After his Oscar victory for Leaving Las Vegas, Cage took on a string of action roles for Jerry Bruckheimer and this Brian De Palma-directed crime thriller. Set inside an Atlantic City casino on the night of a heavyweight boxing showdown, Cage plays a corrupt police officer drawn into a conspiracy to assassinate the US Secretary of Defense.
Snake Eyes is worth revisiting for De Palma's hugely impressive opening scene – a single-take shot that runs us through the heart of the casino with Cage present for nearly every second. He dials up the flamboyance to play Santoro and his high-energy performance keeps you engaged throughout. With any other actor in the lead Snake Eyes wouldn't be quite as watchable – Rick Santoro is a character only Cage could concoct.
Bringing Out the Dead (1999)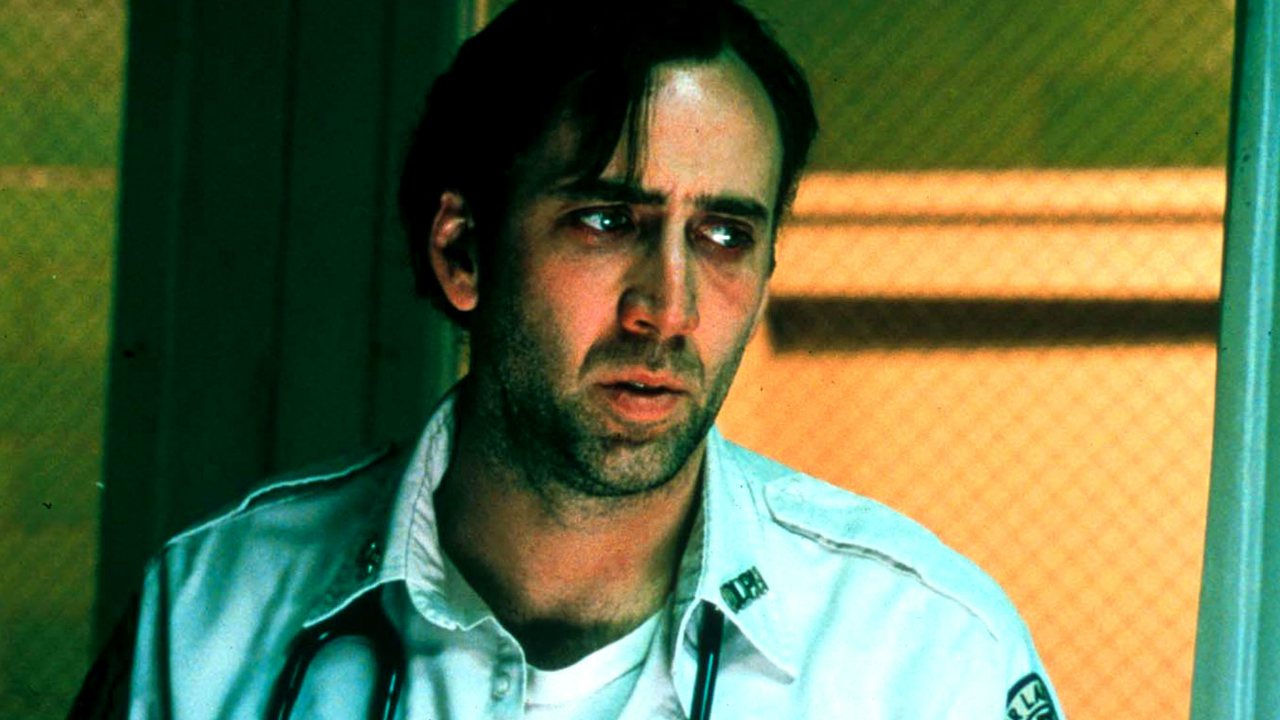 This late '90s thriller cast Cage as a New York ambulance paramedic working the graveyard shift. Taking place over the course of three nights, Cage's Frank Pierce is pushed to the edge of sanity as he begins to see the ghosts of patients he couldn't save. An eerie, slow-burn horror movie anchored by an unravelling Cage, Bringing Out the Dead also holds significance as it's the third (and to-date final) collaboration between Martin Scorsese and screenwriter Paul Schrader.
There's superficial similarities to their '70s classic Taxi Driver, too, with Cage cruising the streets of Manhattan at night just as Travis Bickle did before him. An interesting piece of Bringing Out the Dead trivia: along with Sleepy Hollow it was the last movie to be released on LaserDisc format.
Matchstick Men (2003)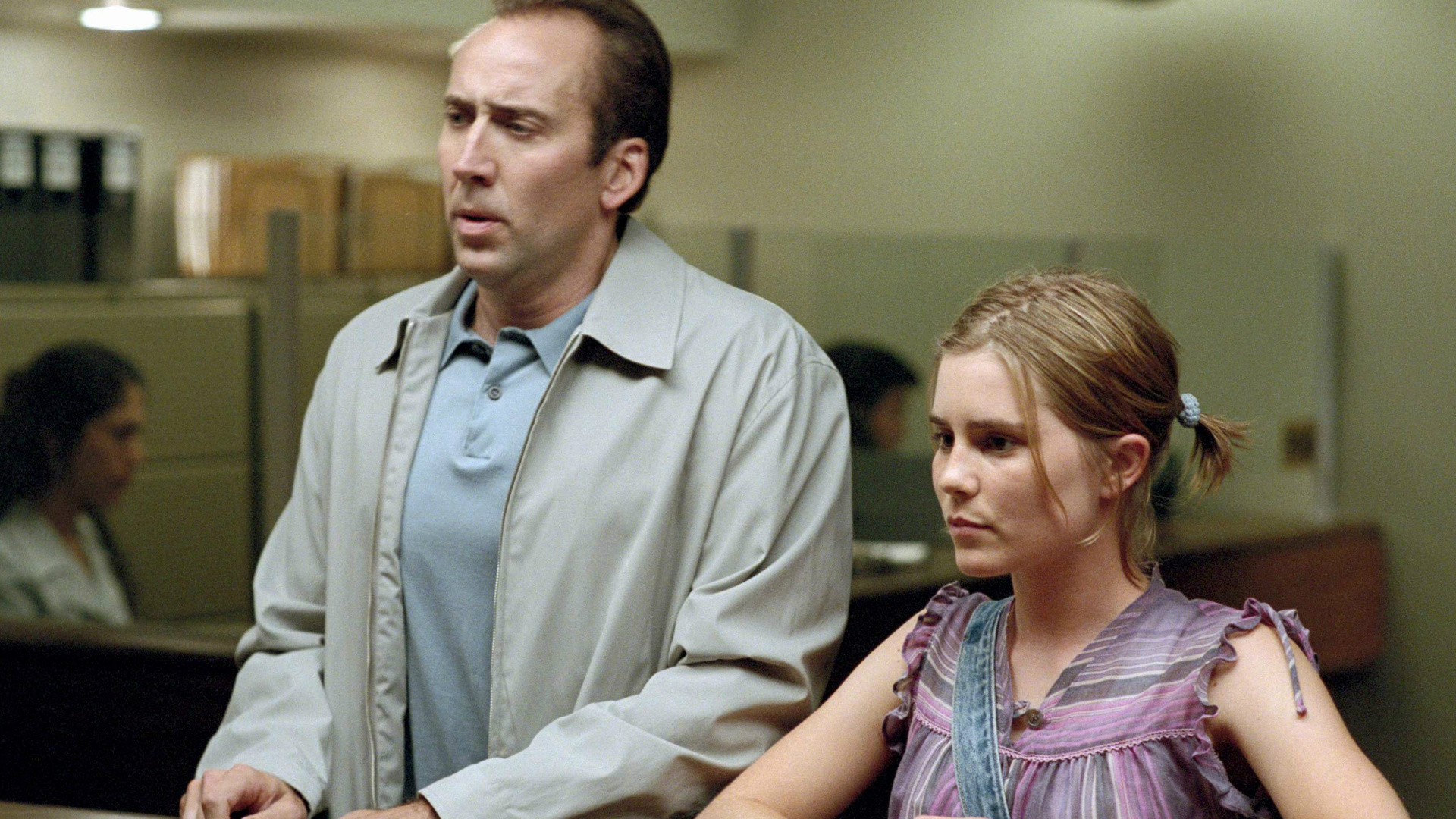 Ridley Scott tends to shift between mammoth studio blockbusters and smaller, character-driven fare led by a major A-lister. Matchstick Men falls definitively into the latter category, and it's one of those films that flies under the radar when talk of Scott's best films comes up. Cage plays Roy Waller, a Los Angeles con artist who, with his protégé Frank (Sam Rockwell), peddles overpriced water filtration systems to unsuspecting customers.
Cage's Roy is a bundle of nervous tics and jittery energy thanks to the character's combination of tourette's syndrome and obsessive-compulsive disorder. Cage is on fine form here, but he's matched every step of the way by Rockwell and Alison Lohman, who's excellent as Frank's estranged daughter.
Lord of War (2005)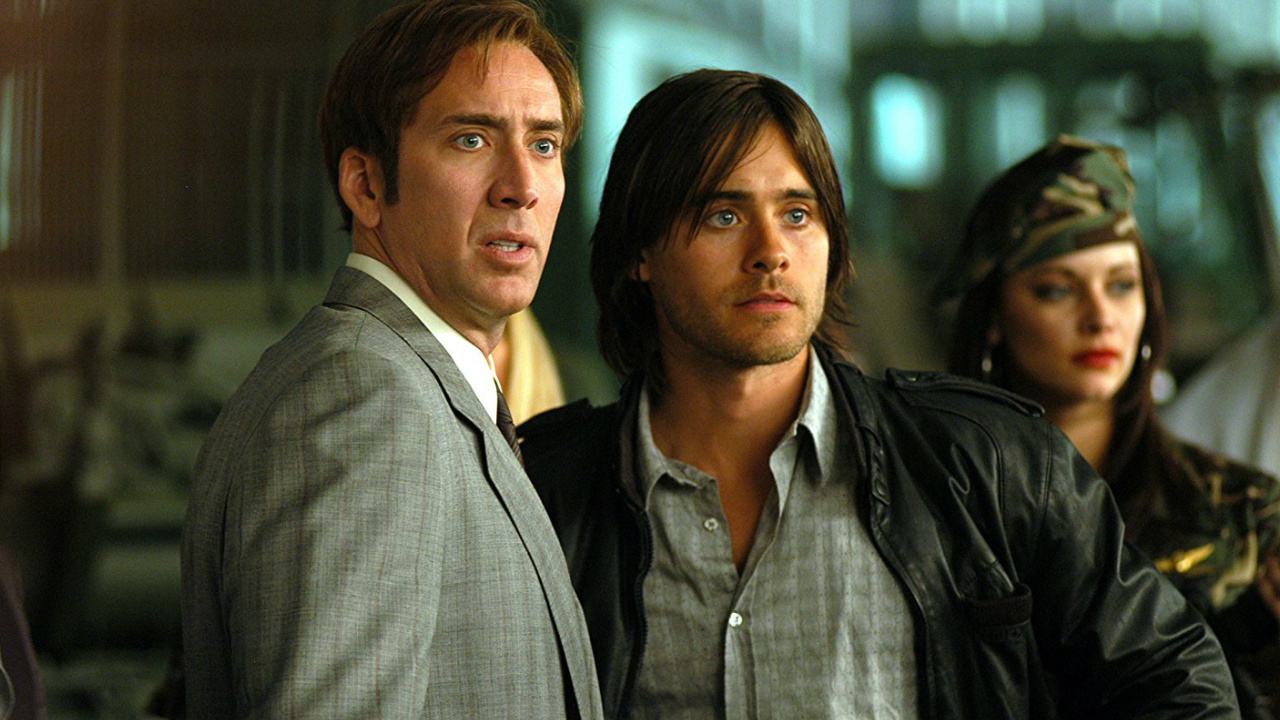 This hugely underrated drama casts Cage as Yuri Orlov, an arms dealer on the run from Interpol as he begins selling weapons to an African warlord. Writer-director Andrew Niccol examines the morality of Orlov's actions, while showing his journey from supplying guns to local mobsters to shifting illegal weapons on a global scale.
Lord of War is a 'rise and fall' movie in the mould of Goodfellas and Scarface, and it's to Cage and Niccol's credit that they tackle the weighty storyline in an accessible and entertaining manner. Lord of War wasn't a hit at the box office or with awards voters, but its endorsement from Amnesty International represents just how well it handles its subject matter. The film's opening credits, showing the lifecycle of a bullet, is unforgettable.
Bad Lieutenant (2009)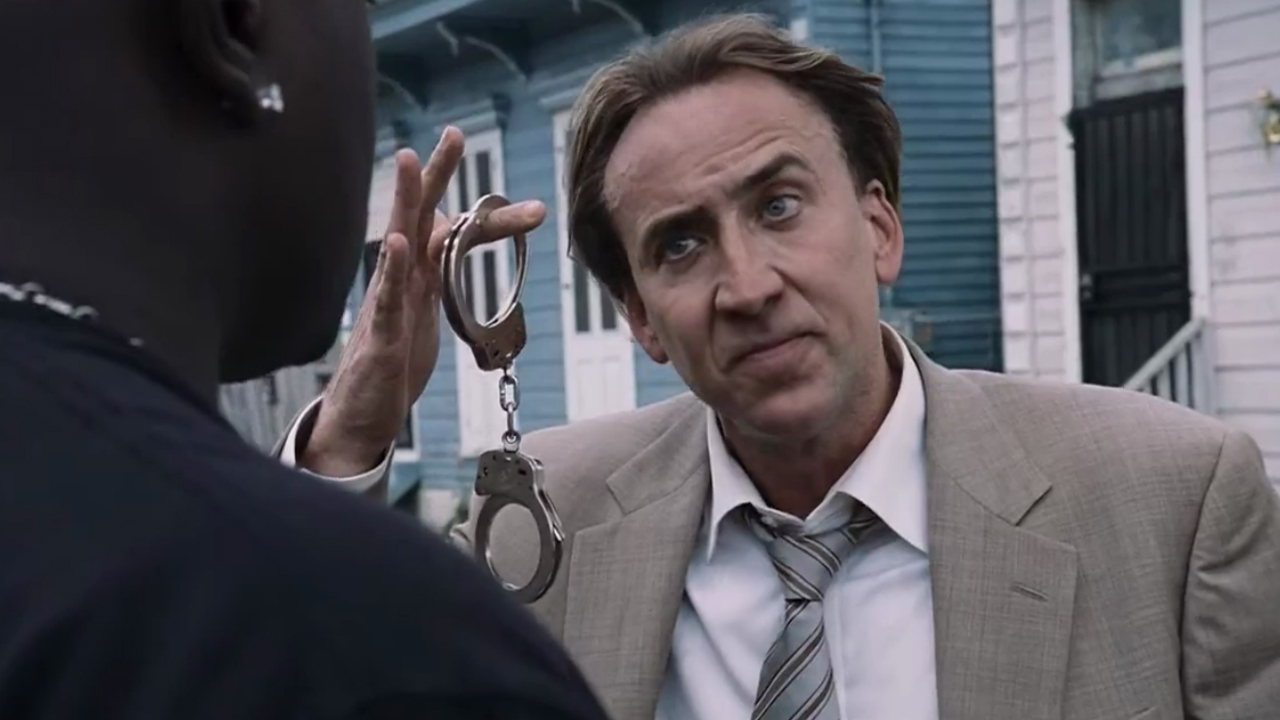 A remake of Abel Ferrara's New York crime drama, Werner Herzog relocates the action to a post-Katrina New Orleans and lets Cage off the leash as a detective investigating the murders of Senegalese immigrants. As gambling-addicted, drug-dependent Terence McDonagh, Cage cranks his performance up to 11 and lets go of any film star vanity or a desire to look polished.
McDonagh is a seedy, unpleasant character and one Cage appears to relish playing. Bad Lieutenant is further proof that if you pair Cage with an interesting director the results can be explosive. This is the perfect Cage performance to take in before catching him in Mom and Dad.
Joe (2013)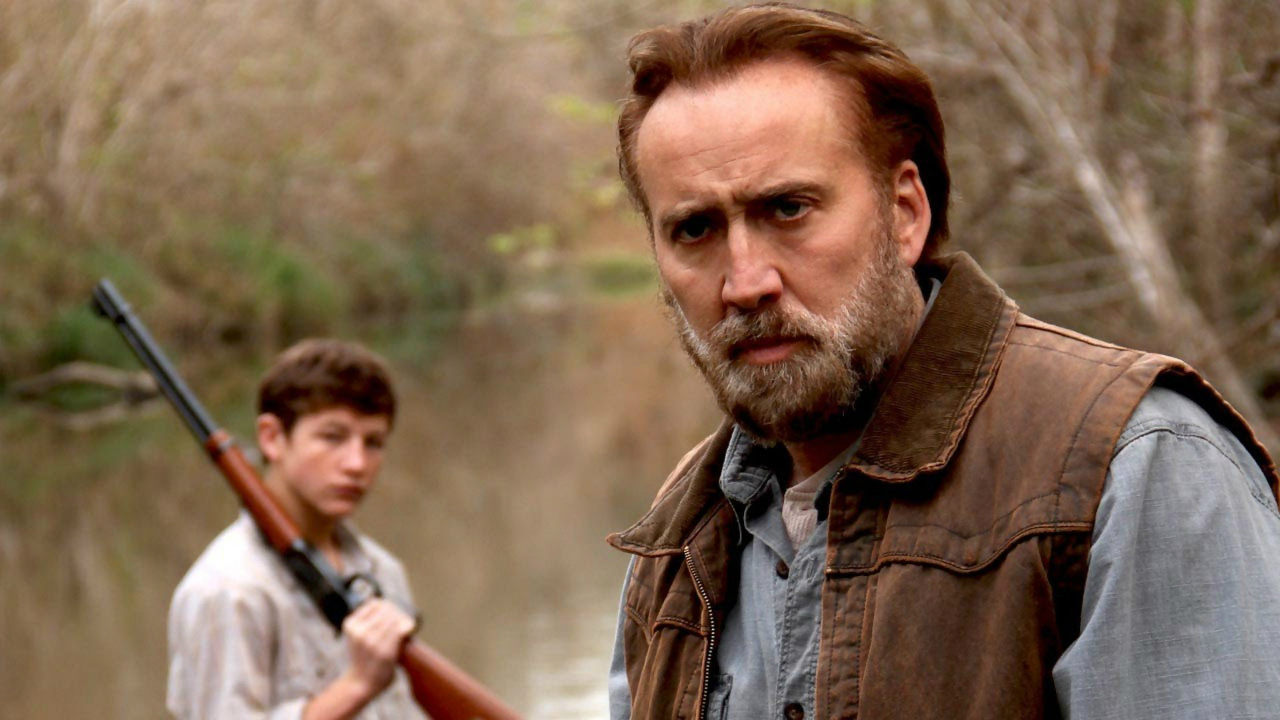 This moody, atmospheric David Gordon Green drama might be the hidden gem in Cage's recent filmography. He plays Joe Ransom, a drinker and gambler whose only companion is his snarling bulldog. When he hires 15-year-old Gary (Tye Sheridan) to work for his forest labouring firm, the discovery that his new recruit has an abusive father awakens his dormant humanity. Bearded and grizzled, Cage strips away any eccentric mannerisms to play Joe in a no-frills fashion. Even without those bells and whistles he's still stunningly effective, delivering an emotional performance that's up there with some of his best.
Nicolas Cage's latest film Mom & Dad is in cinemas from March 9.