Features
The Underrated Movie Performances of 2019
Karen Gillan, Shia LaBeouf, and Lupita Nyong'o all rank in our annual rundown of 2019's best, most-likely-to-be-overlooked performances...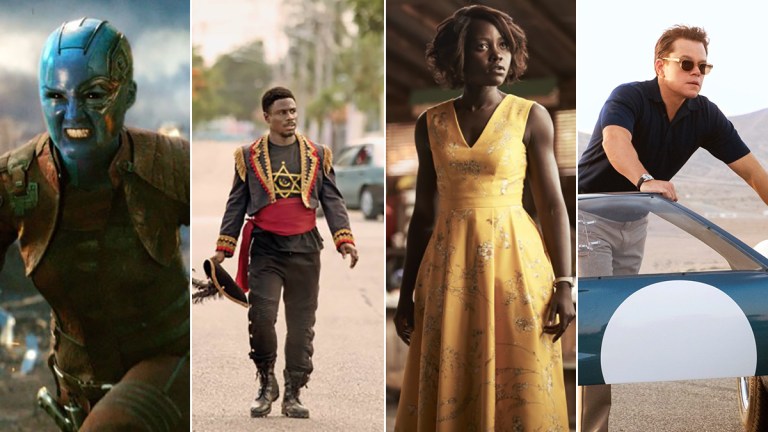 This feature contains spoilers of varying degrees for Ad Astra and Avengers: Endgame.
As the New Year begins, we're looking down the barrel of another months-long Oscars season, in which some of the year's most underappreciated performances will inevitably be overlooked. When this time of year rolls around, we like to select and celebrate some of the best acting performances in the sort of films that usually don't rank outside of the technical categories.
Why's that, you ask? Well, even though Joaquin Phoenix is a lock for most Best Actor nominations for his role in Joker, and there's been a steady broadening of the genre movies under awards consideration in recent years, we've found that performances in comedies and horror movies, among other categories that aren't "prestige drama," still tend to be overlooked. To put it in another way: some actors can still win gongs for the Most Acting, rather than the Best Acting.
Whether it's big-budget genre fare or some movies you might not have got around to checking out yet, we always reckon these performers deserve a little extra attention as we usher in a season that is more likely to reward Adam Driver for nailing Marriage Story rather than elevating The Rise of Skywalker. So here's a selection of this year's underrated and underseen performances for your consideration.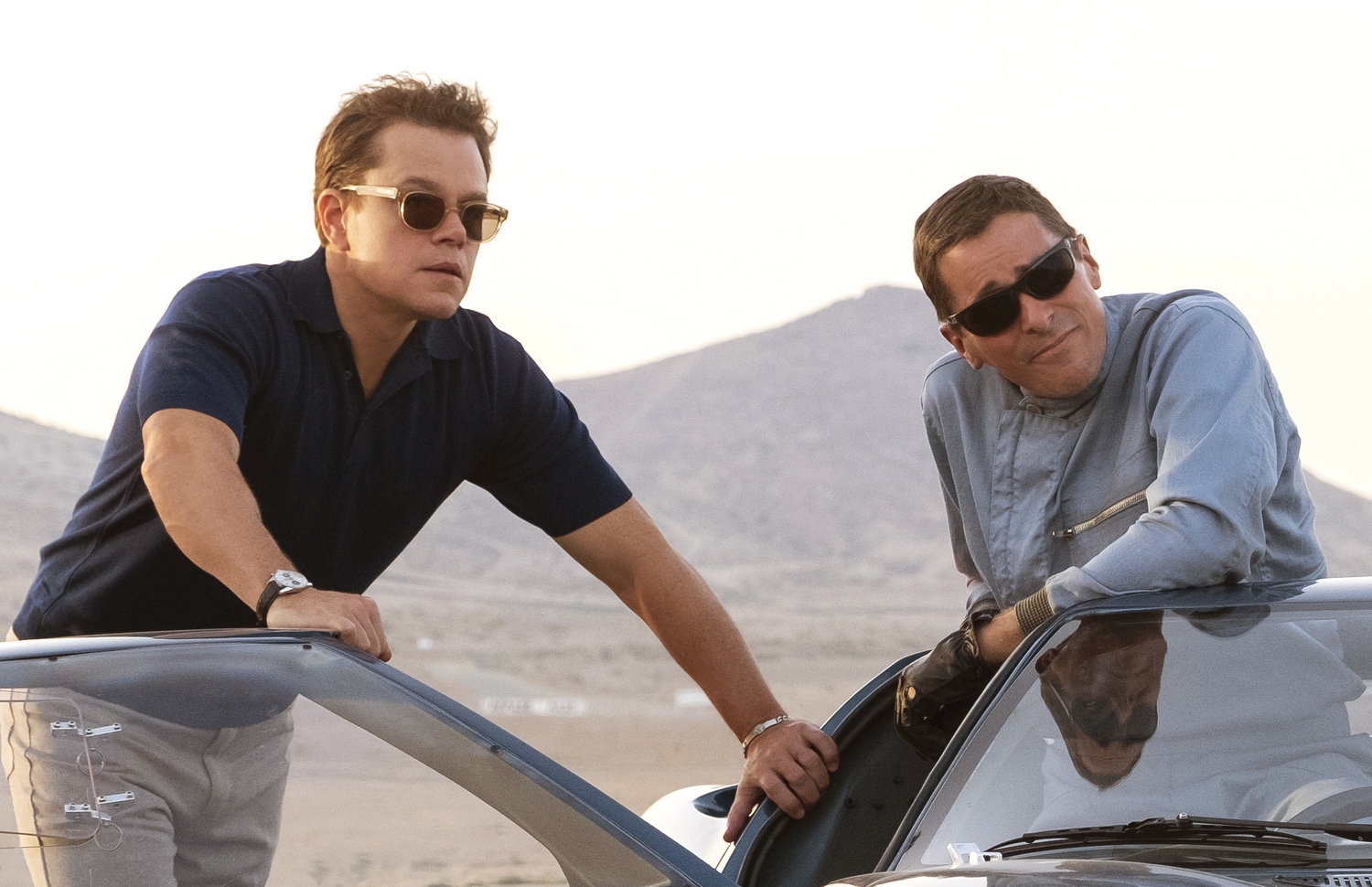 Matt Damon – Ford v Ferrari
It feels as if dad movies are due another resurgence. In pole position this year, James Mangold's Ford v Ferrari provides an engaging and exhilarating chronicle of the Ford Motor Company's attempts to win the 24-Hour Le Mans race throughout the 1960s, centred on two cracking lead performances from Christian Bale as fearless driver Ken Miles and Matt Damon as erstwhile champion Carroll Shelby.
While the film deserves to clean up in several categories in the coming awards season, Bale is more likely to gain acting plaudits. Bale's Golden Globe nominated performance is excellent and hugely entertaining too, but the foursquare quality of Damon's turn as a traumatized yet functioning idealist is just as good and sadly undervalued.
read more: Must See Moives of 2019
Highlight: The difference between Miles and Shelby is marked by their performances behind the wheel. In key bookends at the beginning and the end of the film, Damon quietly makes us understand Shelby's repressed torment with little more than sad eyes and a clenched jaw, before roaring off into traffic.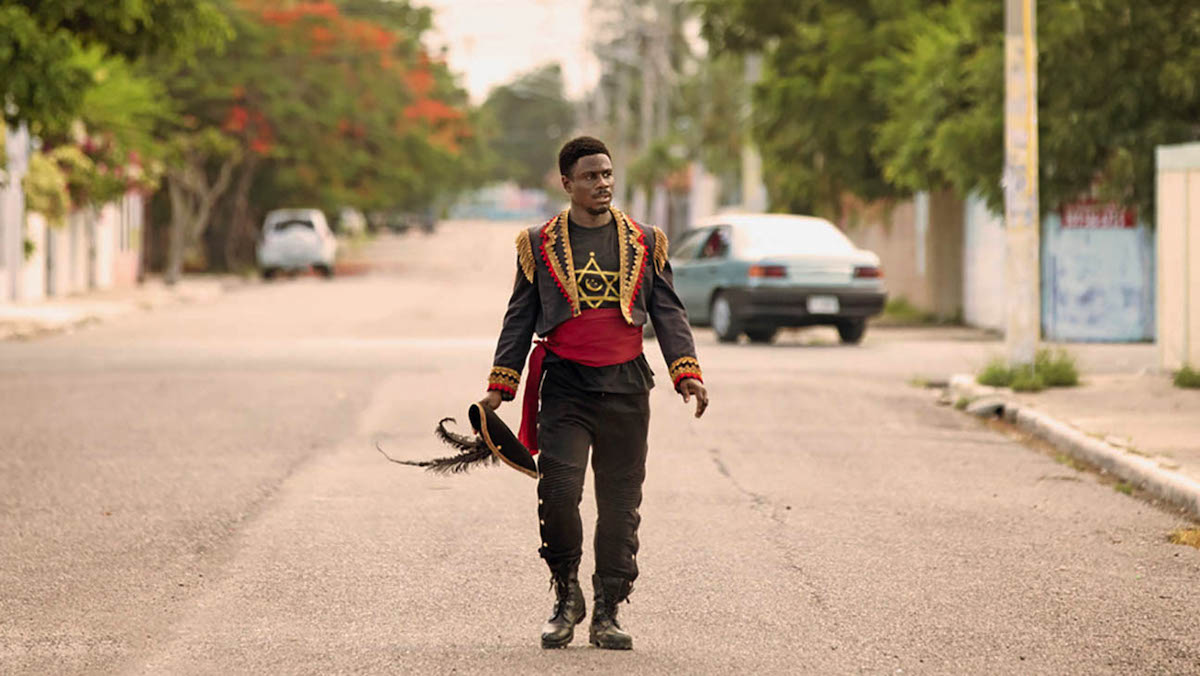 Marchánt Davis – The Day Shall Come
Although Chris Morris' long-awaited feature-length follow-up to Four Lions received a more lukewarm response upon its release in October, The Day Shall Come has a lot to recommend it, not least of which is the breakout lead performance from British actor Marchánt Davis.
Davis plays Moses Al Shabazz, the leader of a Miami-based commune called the Star of Six, whose deities range from Allah to Black Santa. Identified as a potential terrorist by FBI agents on a pseudo-intellectual witch hunt, Moses only seeks a way out of poverty, and Davis' performance ably carries the tragicomic farce that ensues.
read more: 100 Best Movies of the Decade
Highlight: Seeing an opportunity to get the Star of Six the funding that it desperately needs, Moses rides into town to try and sell information on his own unintended terrorist plot to Anna Kendrick's devious FBI agent, all the while playing up all the cunning of his hilariously guileless move.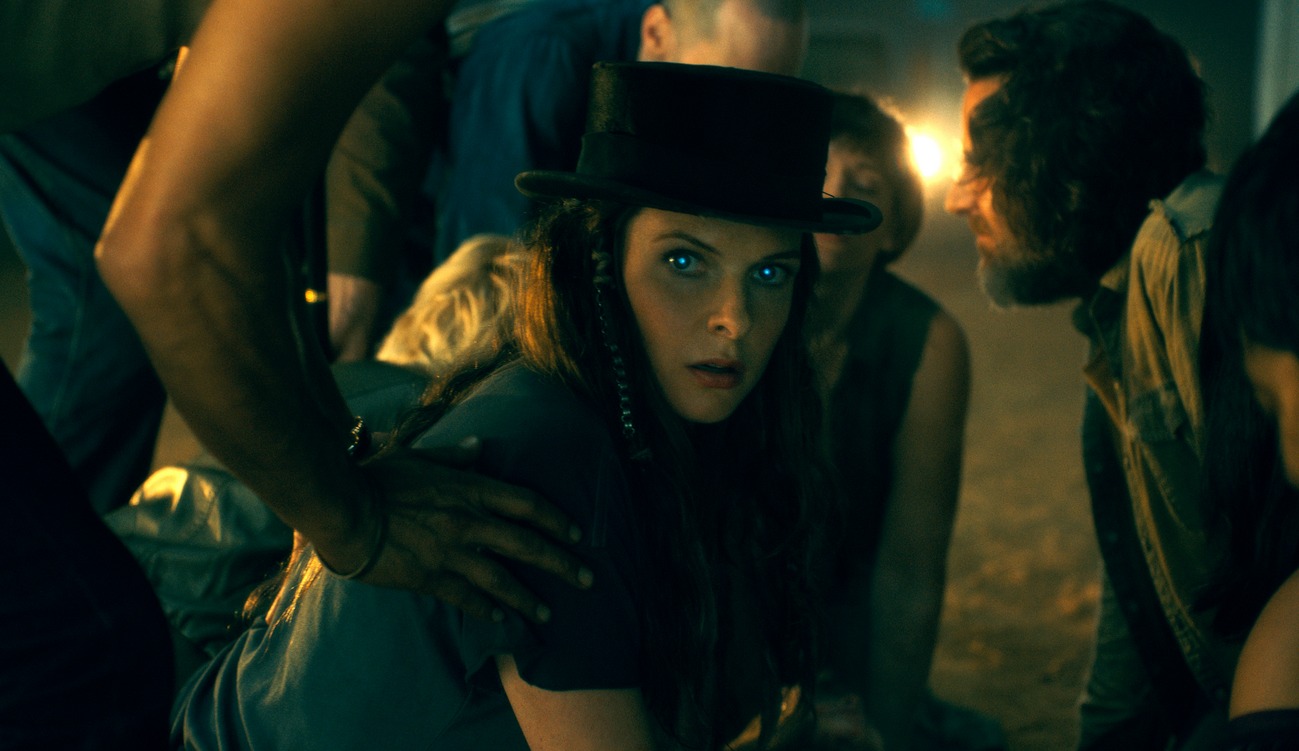 Rebecca Ferguson – Doctor Sleep
It feels as though Mike Flanagan's thematically rich sequel to The Shining was underappreciated all around, and all the more so for offering the best casting of Rebecca Ferguson outside of the Mission: Impossible movies. As Rose the Hat, she makes a truly compelling villain, blending genuine malice with frightening understatement.
Rose is a beguiling and seductive character, but not in any of the ways you'd expect Hollywood to ask from a female star. Bound up in cruelty and impotence, intelligence and frustration, Ferguson's performance is as purely engaging as they come, starting with the unsettling prologue and continuing until the cathartic finale.
read more: Mike Flanagan on the Possibility of The Shining 3
Highlight: At a point where many franchise sequels tend to be a bit flip about iconography and nostalgia, the moment where Rose sees a key moment from Kubrick's The Shining re-enacted and responds with an interested smirk is a bold choice that she styles out magnificently.
Karen Gillan – Avengers: Endgame
Out of a cast of thousands, it's Nebula that nails it. Having played the part terrifically in three previous movies, Karen Gillan finally gets her due with a larger-than-expected role in the epic finale. From the off, she sets just the right tone for her character's uneasy collaboration with the post-snap Avengers in her interactions with Tony.
Later in the film, she's also a key player in the time-heist and Thanos' final assault on the Avengers' prime timeline. Playing a dual role only emphasises the deceptively versatile turn she's developed as the cyborg daughter of Thanos. In a film with this much going on, it testifies to Gillan's star quality that her performance still stands out.
read more – Avengers: Endgame Easter Eggs and Reference Guide
Highlight: There's a lovely tacit danger that Nebula might leap across the table and throttle her opponent if Tony doesn't let her win their game of paper football. Her quiet, vigorous pride in victory is a work of sheer deadpan hilarity from Gillan.
Jack Dylan Grazer – Shazam!
Released just a few weeks before Endgame, you could say Shazam! got unfairly overlooked in the comic book movie stakes. While it's refreshing to watch Zachary Levi have fun with a goofier Superman type, the real standout is Jack Dylan Grazer, who plays Freddie, the disabled, super-savvy foster brother to both the teenage Billy and his embiggened alter-ego.
Having also played Eddie Kaspbrak in the It movies, Grazer gets the chance to channel some Ritchie Tozer energy into a scatter-brained, smart-arse kid who uses humor as a defense mechanism. On top of everything else, it's nice to see a geek surrogate character who isn't purely annoying.
read more: Shazam! Easter Eggs and Reference Guide
Highlight: One of the most underplayed and touching moments of the film comes when Freddy admits to a tetchy Shazam that yes, of course he wishes he had got the superpowers instead of Billy. Thanks to Grazer's canny and vulnerable performance, Freddy is likeable even when he's not.
Shia LaBeouf, The Peanut Butter Falcon
Arguably giving his finest performance to date, Shia LaBeouf is genuinely brilliant in The Peanut Butter Falcon, a big-hearted indie adventure movie about Zak (Zack Gottsagen), a young man with Down Syndrome who dreams of emulating his professional wrestling hero. LaBeouf plays Tyler, a depressed fisherman who bumps into the youngster while on the run and helps him travel across the North Carolina coast to fulfil his dreams.
Even if you've got a long way to go before you forgive him for Sam Witwicky, Henry Jones III, or his English accent in Nymphomaniac, there's no denying how good LaBeouf is here. Sweet and never once irritating, he's one of the major selling points of this Mark Twain-flavored comedy-drama.
Highlight: Unlike everyone else in Zak's life, Tyler treats him like he can do anything he puts his mind toward, and LaBeouf is never better than he is in the scenes where he's acting as a hype man, boosting his starry-eyed charge and talking him up like he's a superhero.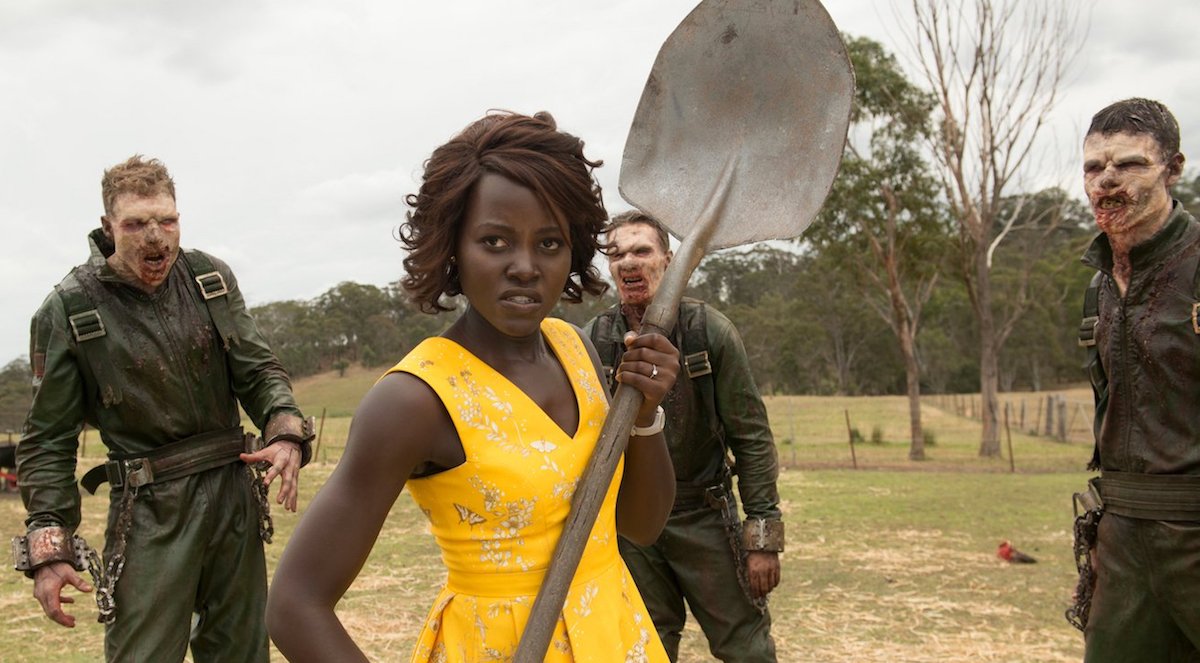 Lupita Nyong'o, Little Monsters
It's no surprise that Lupita Nyong'o is so prominent in all of the trailers for Little Monsters, a horror-comedy about a group of young schoolchildren who are stranded on a school trip during a zombie outbreak. The actual movie gives a little more screentime over to Alexander England's Dave, an unforgivably tedious man-child who gradually learns to better himself by trying to impress Nyong'o's Miss Caroline.
We're still hoping that she'll get some well-deserved awards for her terrific dual role in Jordan Peele's Us, but she gets the rare opportunity to do both comedy and action in this serviceable romp and she's the best thing about the movie. What's more, she's clearly having fun with it, alternating between playing the bonafide badass and a saintly teacher who leads her kids in singalongs to Taylor Swift songs.
read more: 10 Best Movies of 2019
Highlight: Keeping up the pretense that everything is fine, Miss Caroline slips out of the gift shop to retrieve a kid's epi-pen and clobbers a bunch of zombies along the way. She's quite a picture when she returns to the kids covered in blood and still beaming.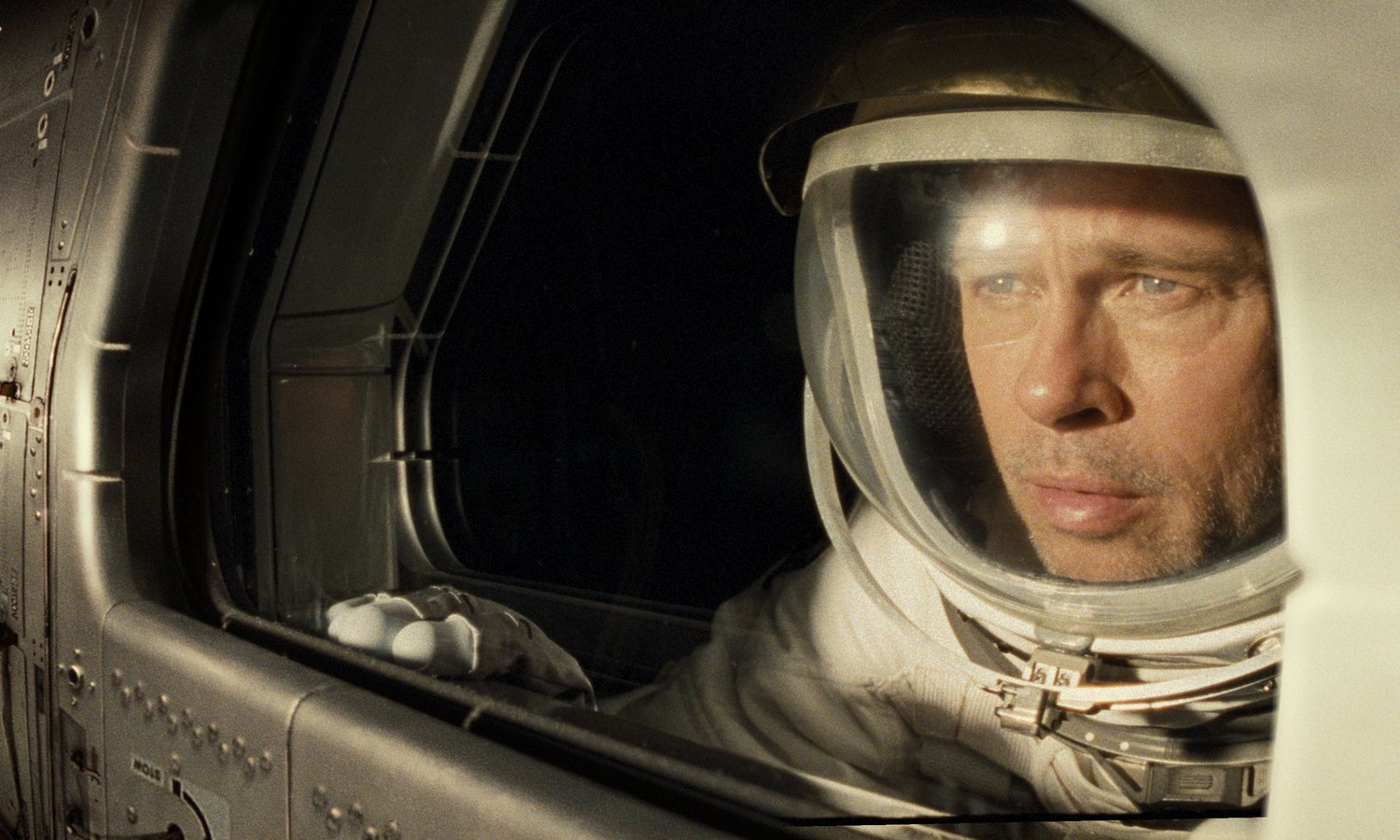 Brad Pitt – Ad Astra
Unfairly dismissed as "Apocalypse Now in space" in some quarters, James Gray and Brad Pitt's flawed sci-fi epic remains one of the most arresting emotional spectacles we've seen inside a cinema this year. Yes, Ad Astra is primarily about Brad Astra being Sad Astra about his Dad Astra, but those who wrote this off as another movie with a bloke going off doing bloke things have missed out on a space odyssey that's more heartfelt than it is Heart of Darkness.
For instance, Pitt is already picking up more awards attention elsewhere for his supporting role as Cliff Booth in Once Upon a Time… in Hollywood, but his Major Roy McBride is just as calm and coiled for action as his violent stuntman. Contrasting Pitt's character with an also brilliant Tommy Lee Jones, Gray's film interrogates that particular brand of masculinity in an entirely different, equally valid way.
read more: Ad Astra Ending Explained
Highlight: The scene in which Roy finally goes off-script and stops following orders while sending a transmission to his father and the fallout in which a machine no longer recognizes him as the same person as a result of his altered emotional state. Both moments showcase the understated range of Pitt's performance.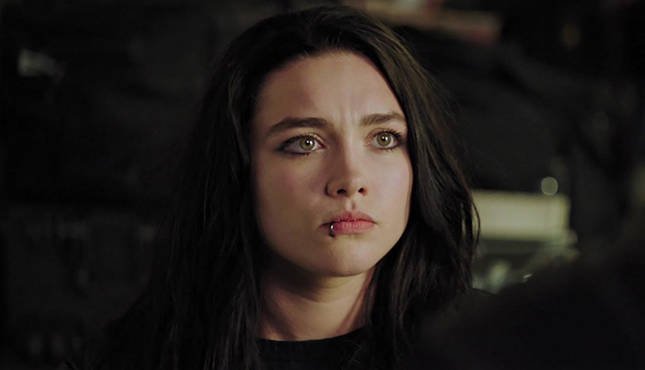 Florence Pugh – Fighting With My Family
Soon to appear in Marvel's Black Widow, Florence Pugh really made a name for herself last year. She's been hugely acclaimed for her instantly iconic work in Ari Aster's Midsommar (which looks likely to get the treatment Toni Collette got for Hereditary) and her character-defining take on Amy March in Greta Gerwig's Little Women, but let's not forget how good she was in Stephen Merchant's WWE-approved Paige biopic Fighting with My Family.
Playing WWE hopeful Saraya-Jade Bevis, Pugh brings all of the real athleticism required for "fake" wrestling, but also an irresistible sympathetic quality that lends to the story itself. Her performance is massively endearing from the off, so whether you're a WWE novice or you know exactly how professional wrestling works, you're invested in her success.
read more – Little Women: Florence Pugh Defends Amy March
Highlight: If you've heard any interviews with Merchant this year, you'll have heard the story of how they filmed the climactic scenes after the live recording of a 2017 episode of WWE Raw. Still, it makes Pugh's command of her performance in the final bout–in front of a real audience who know their onions–all the more impressive.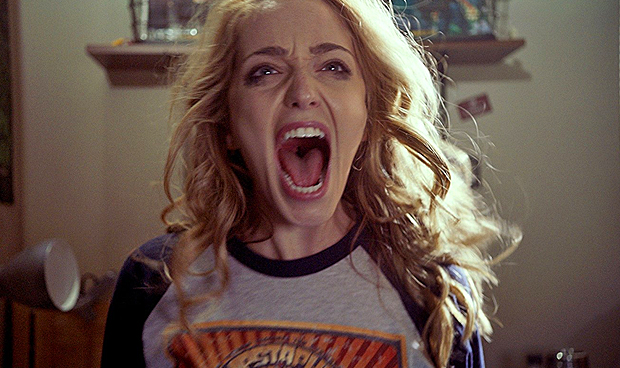 Jessica Rothe – Happy Death Day 2U
Perhaps because Happy Death Day was a likeable slasher movie remix of the Groundhog Day formula, you might have missed that Happy Death Day 2U turned out to be absolutely batshit crazy. Running full-tilt into the played-down sci-fi and black comedy aspects of the last go-around, the sequel takes Jessica Rothe's Tree Gelbman into wilder, timey-wimier territory.
The plotting is more muddled as a result, but when it works, it works because of the Big Buffy Energy that Rothe brings to the table. Utterly fed up with everyone around her being worse at this than Tree may be, Rothe is still utterly convincing as the good-hearted heroine with the resilience to do the right things, no matter how many times she has to die to do it.
read more: Upcoming Horror Movies
Highlight: Your barometer for this Marmite sequel is the montage in which Tree resigns herself to dying over and over again in ever-more-convoluted ways so that she can solve and memorize a scientific problem. But whatever problems you may have with the film, Rothe still shines. Happy Death Day, Tree/3, anyone?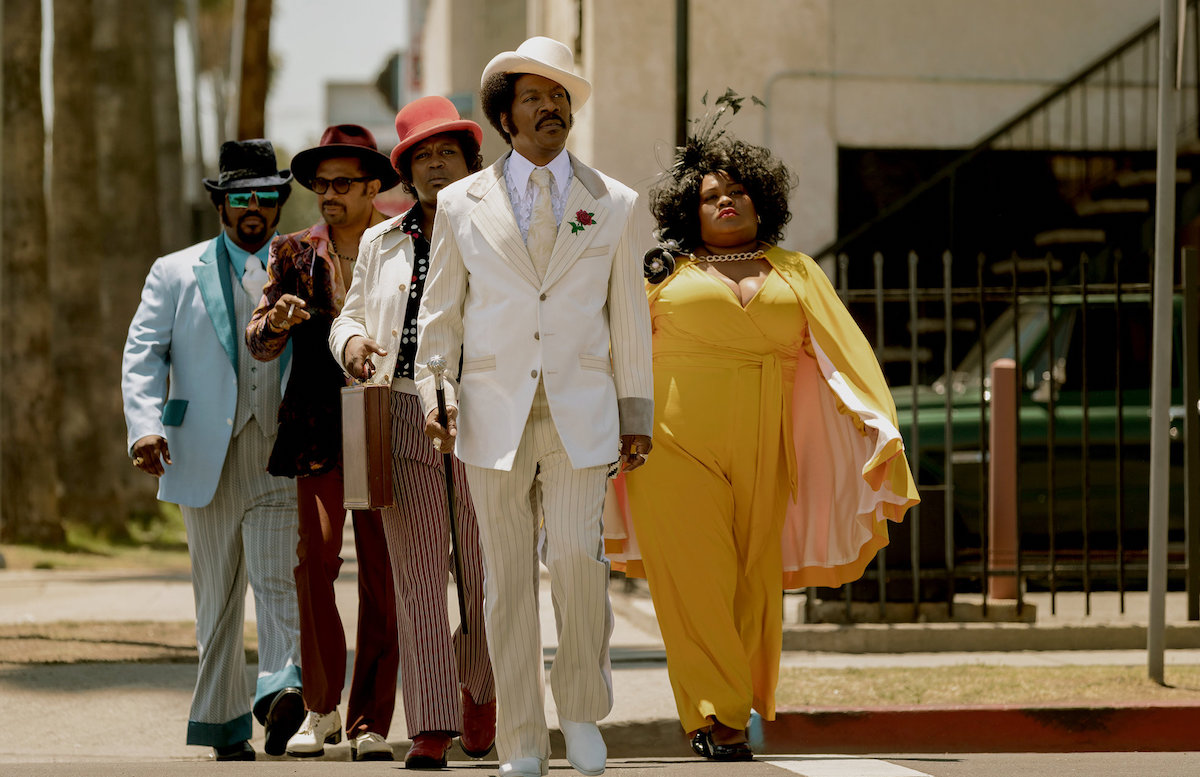 Honorable Mention: Everyone in Dolemite is My Name
We're deeply invested in the ongoing Eddie Murphy comeback. While the star has rightly received warm notices and awards hype for his turn as self-starting comedy sensation Rudy Ray Moore, his real triumph in Dolemite is My Name is the generosity with which he blends in with a terrific ensemble.
Murphy is very much the lead and he's absolutely superb, but he's not playing multiple roles or dominating everyone else on screen. Indeed, one of the best scenes in the film pits Moore against pretentious star-turned-director D'Urville Martin, and it's Wesley Snipes essentially giving his rendition of Hugh Grant in Paddington 2 who gets the biggest laughs.
read more: The Best TV Shows of the Decade
Snipes is the scene-stealer here, but the film never has to lean upon him. There's more than enough to go around for the more supportive supporting cast, including Da'Vine Joy Randolph, Tituss Burgess, Mike Epps, and Keegan Michael Key. If you haven't yet caught up with this one on Netflix, it's a film that's made in the same spirit as the low-budget efforts of its characters.
Highlight: "Put your weight on it!" The crew rallies around Rudy for an anxiety-inducing sex scene that turns into an absolute riot. It's a rare scene where the entire ensemble is on screen and the range of their reactions–with Snipes and Key representing bemusement and exasperation in contrast to the joy it brings Rudy and his friends–is something to behold.