Features
The Underrated Film Acting Performances of 2017
Gemma Arterton, Daniel Craig, Chris Evans and Carla Gugino are amongst our pick of the underrated acting work of 2017...
This article contains spoilers for Paddington 2, Spider-Man Homecoming, Split, Star Wars: The Last Jedi and War For The Planet Of The Apes. It comes from Den of Geek UK.
2017 was a great year for film, and a tremendous one for genre films in particular. As you can probably tell from the composition of our writers' top films of the year list, there was no shortage of interesting, unique or just plain great films tailored to genre fans of all stripes in the last twelve months.
Jordan Peele's Get Out and Christopher Nolan's Dunkirk are the major mainstream hits that have a look-in for a Best Picture nomination at this year's Oscars, but even if either of those wins the big prize, neither will see their casts rewarded. Short of Heath Ledger winning Best Supporting Actor in 2008, it's much more difficult to get recognition outside of the more awards-y movies.
For example, Hugh Jackman (who almost always pops up somewhere on this list) is ultimately less likely to pick up acting nominations for Logan than he is for his turn as P.T. Barnum in The Greatest Showman, despite the rave reviews for the former. So, at this time of year, we also like to point out the unsung performances of the last year.
This isn't an alternative Oscars, or even a list of roles that deserve Oscars, but a chance to pick out some of our favorite underrated turns in movies of all kinds. They likely won't gather much gold as the awards season wears on, but last year's list included Jodie Whittaker, so maybe we're getting good at picking out the good'uns.
Gemma Arterton, Their Finest
One of the year's most underappreciated gems. Their Finest is set on the home front during World War Two, following copywriter Catrin Cole as she's recruited by the Ministry of Information to write the 'slop' (women's dialogue) for their propaganda and cinema output, for two quid a week and no screen credit. With begrudging encouragement from her embittered writing partner Buckley (Sam Claflin), she ends up co-writing a Dunkirk picture called The Nancy Starling, dealing with the demands of both her ministry superiors and the fragile ego of aging actor Ambrose Hilliard (Bill Nighy).
The film is funny and sad where it needs to be, never equating the trials of life on the home front with a twee 'Keep Calm & Carry On' nostalgia, and in the centre of it all, Gemma Arterton is marvellous as Catrin. Aside from the impeccable Welsh accent she affects for the role, she's game for the tumultuous emotional rollercoaster that Catrin goes through, by turns happy and defiant and heartbroken and determined.
Highlight: Her screwball verbal sparring with Claflin is a joy, but it's the realization of one late scene in which Catrin sits at a typewriter and comes up with an alternative ending to one of their exchanges that really stands out. In a film about the stories we make and tell ourselves to cope with hardship, this scene really sings.
Kenneth Branagh, Murder On The Orient Express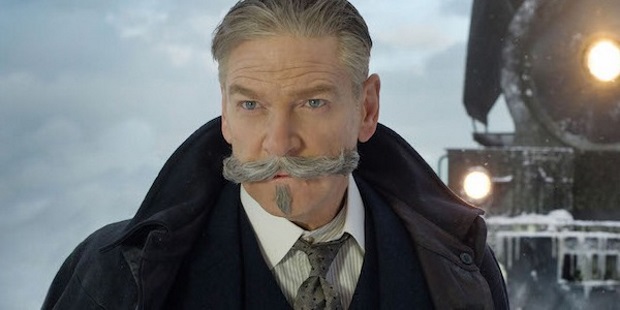 Only this year, in which Warner Bros spent actual money on digitally shaving Henry Cavill for Justice League, could the biggest Movember story be anything other than this. Kenneth Branagh directs and stars in Murder On The Orient Express and when his Poirot first appears, judging the eggs in his breakfast and wearing an enormous moustache, it's initially tough to know what to make of him. Maybe it's the proximity to Johnny Depp that sets off the Mortdecai alarm, but Branagh's Poirot quickly grows before our eyes.
With iconic takes by actors like David Suchet, Albert Finney and Peter Ustinov behind us, Branagh finds room to make for a new interpretation of Agatha Christie's Belgian detective. He's funny, eccentric and indignant in the face of injustice – the moral rigidity of this interpretation is tested by the particulars of this most famous story. The movie has made $300 million at the worldwide box office thus far and Branagh is in talks to pay off its Batman Begins style nod to a possible sequel, in the form of Death On The Nile, for which you can definitely count us in.
Highlight: Poirot's delivery of the word "FUDGE" as he searches for a suitable English translation for "bullshit" while telling off Josh Gad's duplicitous accountant for his cooking of the books.
Daniel Craig, Logan Lucky
Steven Soderbergh's first film in four years gave the 007 star a fairly cheeky credit – "Introducing Daniel Craig As Joe Bang." Obviously, Craig is an international star, but to be honest, there's a nugget of truth there. However we knew him before Logan Lucky, it was never quite like the pernickety Southern-accented demolitions expert that Soderbergh gives him.
Logan Lucky is packed with great, charming performances from the likes of Channing Tatum and Adam Driver, playing the luckless brothers who hit upon an ingenious plan to rob Charlotte Motor Speedway on the busiest day of the year, but the tattooed, bleached-blond Joe Bang puts an electric current through the film every time he appears. Casting is rarely so kind to Bond actors, and Craig reveals a hitherto unseen comic timing, of which we must hope to see more.
Highlight: Craig's trailer-worthy delivery of the simple line "I am incarcerated" is an obvious highlight, and that whole introductory visiting hours scene leaves an indelible impression.
Tom Cruise, American Made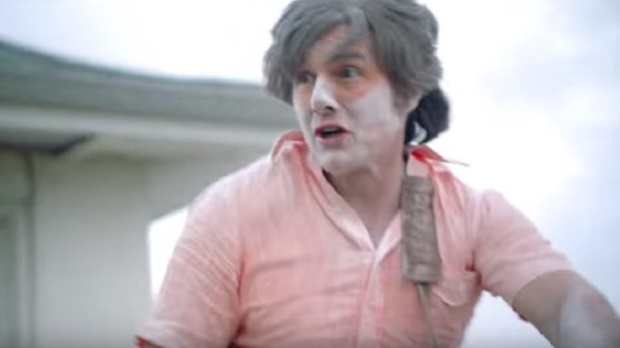 Speaking of actor-director pairings that pay off, Tom Cruise and Doug Liman ought to be making movies together for the rest of their respective careers. Their first outing, Edge Of Tomorrow, was more in Cruise's blockbuster wheelhouse but wound up being one of the most underrated films of its year. So it goes too with their incredulous true story, American Made, which gives Cruise an all-too-rare opportunity as an actor, rather than a stuntman.
He plays Barry Seal, commercial pilot turned drug runner for both the CIA and the Medellin cartel, and his turn as a cynical, mildly detestable opportunist feels like his most mature role to date, and a rare showcase of his entire range. We'll be happy to watch Cruise in Mission: Impossible sequels for as long as he's able to make them, but in the same summer as The Mummy so notably failed to launch, his sterling work in Liman's scabrous true crime drama points to where he should really go next.
Highlight: Pursued by the feds, Seal makes a bumpy emergency landing in the suburbs and emerges from the cockpit, covered in cocaine. He pays off the children who witnessed him and borrows their bike to make good his escape. As in Edge Of Tomorrow, it's fun to see Cruise turn his physicality as an actor to more comedic ends.
Chris Evans, Gifted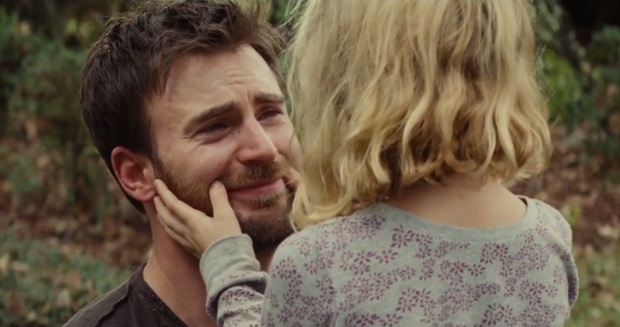 This is a really witty and warm film that was overlooked in part due to its tonally jumbled trailers. Chris Evans plays Frank, the uncle of a gifted and talented child (the adorable Mckenna Grace) who gets into a custody battle with his mother when the matter of her education is on the line. An admirer calls Frank "the sad, tortured hot guy", but his foursquare performance transcends the unlikely characterisation of a college professor turned boat repairman.
Evans' only MCU duty on screen this year was in a series of hilarious Captain America PSAs scattered through Spider-Man: Homecoming, and in his year off he took this spirited family drama on his shoulders. It's not just an enjoyable diversion from type – he could easily make a career out of this kind of role once his comic book movie days are finally done.
Highlight: Frank's rapport with young Mary is the highlight of the film, and his determination to do what he believes is the right thing travels well from Steve Rogers to this earnest family drama.
Carla Gugino, Gerald's Game
Mike Flanagan's adaptation of Gerald's Game stakes a claim on being the Stephen King film of the year, in a year with no shortage of them. While Netflix's distribution of the film means that the adult horror story of a horrible sex game gone horribly wrong will reach a larger audience than it might in the studio system, studios would probably have been more capable of campaigning for Carla Gugino, who gives the performance of her career as Jessie.
Handcuffed to a headboard for the duration, Gugino absolutely carries the film – if not for occasional interjections from a hallucinated version of Gerald (Bruce Greenwood), and a flashback structure that elaborates upon her backstory, she'd be the only character on screen for most of the film. The film is a fine piece of work all around, but she's instrumental to Flanagan's faithful yet subversive adaptation.
Highlight: Did we mention Gugino also acts opposite herself? In addition to the looming spectres of her husband and a deathly figure, Jessie has frank conversations with herself, about herself, in a dual role that gets to the real meat of a grisly story.
Anne Hathaway and Jason Sudeikis, Colossal
There's usually a well couple somewhere on this list, but here we have the opposite. Nacho Vigalondo's Colossal is a spectacular lo-fi, high concept gem that made our films of the year list and boasts an excellent lead performance by Anne Hathaway as Gloria, an alcoholic writer who discovers she can control a kaiju halfway across the world, in downtown Seoul.
There's some inexplicably bad feeling towards Hathaway in some film fan circles, but her turn here should crush it underfoot with ease. Jason Sudeikis is also excellent as Oscar, a 'nice guy' who balances the ground level stakes of this emotional giant monster movie, and as quirky as the premise seems, their toxic relationship makes for one of the most off-beat films of the year.
Highlight: A standout scene in the children's playground that doubles as the stage for the film's metaphysical conflict really shows off the difference between Hathaway and Sudeikis' character, particularly when the latter brings out the implicit threat in something as simple as "See you at work tomorrow."
Sally Hawkins, Paddington 2
She's currently the frontrunner to win this year's Best Actress Oscar for The Shape Of Water, but it must also be said that the casting of Sally Hawkins as Mrs. Brown in the Paddington movies is a stroke of genius. She's utterly adorable in both films as the adventurous foil to Hugh Bonneville's Mr. Brown and as a mother to her own children and, in a way, to Paddington himself, and she gets a lot more to do this time around.
There have been plenty of good notices about Hugh Grant and Brendan Gleeson, who both do hilarious, standout work in the superior sequel, but not nearly enough for Hawkins, we feel. As she leads the charge to free Paddington, she's the optimistic core of a film that's already exceedingly lovely.
Highlight: As a preview of The Shape Of Water, Hawkins' underwater acting sells what the BBFC calls "mild peril" in the climactic scenes. While it would be tough to credit that the title character might drown in any other circumstances, the scene where she desperately tries to save Paddington from a watery grave justifies the PG certificate all by itself.
Michael Keaton, Spider-Man: Homecoming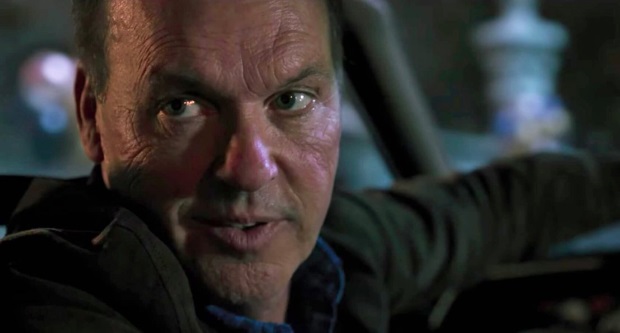 Marvel Studios had a great year, book-ended by sequels to Guardians Of The Galaxy and Thor, but right in the middle, Spider-Man: Homecoming boasted their best villain since Loki in the form of Adrian Toomes, aka the Vulture. Tying Tom Holland's Peter Parker into a post-Avengers world (wait, how many years ago?), Michael Keaton plays a villain who could easily have come across as a remix of the usual Iron Man movie adversary, as a working class asshole who's annoyed at Tony Stark, rather than a rich asshole who's annoyed at Tony Stark.
Since Birdman, Keaton can't help but look like an actor who's thoroughly enjoying his career resurgence, because he is. As a different sort of birdman, his Toomes is (literally) in a different class to other Marvel villains, conscious of his own small time status and thus sticking to wailing on a kid in a spider costume when he has to, rather than planning to take down the Avengers. Keaton plays that conflict of ambition and callous criminality to intriguing effect.
Highlight: The third act twist sees Toomes driving his daughter Liz to prom and gradually realising that her date is Spider-Man. The ensuing 'dad conversation' is one of the most genuinely tense exchanges between a hero and a villain in any Marvel movie, thanks to Keaton's performance.
Karin Konoval, War For The Planet Of The Apes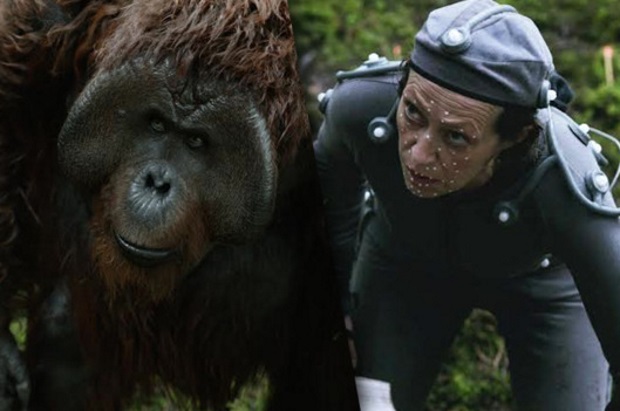 The unsung heroine of the superb Planet Of The Apes trilogy that began in 2011 is Karin Konoval, who plays Maurice the orangutan. Andy Serkis, Toby Kebbell and now Steve Zahn are all rightly praised for their CG captured performances as apes in these movies, but Konoval has been there from the off, running around on weighted arm stilts and doing memorable supporting work.
For a while there, the climactic nature of War For The Planet Of The Apes had some of us worried that Maurice wouldn't make it out alive. As it turns out, this is more a story about Caesar's end, as the apes suffer great losses and their leader becomes blinded by his desire for vengeance. That's all meaty stuff, but it's extremely gratifying to see Konoval get more to do here, including Maurice's sadness with Caesar's destructive course, his protective relationship with a young human girl (who may or may not become a character from a classic film) and his first words in the series.
Highlight: The very last scene sees Caesar succumb to his injuries from the final confrontation with humanity, and if you're not already crying by that point, you bloody will be as Maurice promises his friend that the apes will know about his legacy.
James McAvoy, Split
M. Night Shyamalan's recent career renaissance has been marked by embracing his pulpy sensibility through his collaborations with Blumhouse, and so it goes with Split, in which James McAvoy plays Kevin, a man with dissociative identity disorder who kidnaps three teenage girls. The film just about gets away with its potentially problematic portrayal of DID, partly due to its final gambit, but mostly because of McAvoy's fearless performance.
Frankly, his work here is the reason we compile this list at the end of each year – McAvoy is a great actor who really goes out on a limb for what must have looked like a schlocky horror film on paper, and his commitment really pays off for Split. If you don't know by now, the final pre-credits sting puts him firmly in the comic book villain realm with a cameo by Bruce Willis' David Dunn from Unbreakable, and the two films will be further connected in 2019's Glass, which is firmly on our list of ones to watch next year.
Highlight: The supervillain origin story is that Kevin's changing personalities alter his body chemistry and are gradually making him stronger, but on the opposite end of the scale, there's Hedwig, a six-year-old personality with the proportional strength of a child that age. That McAvoy pulls this off without just seeming silly is the real testament to his multi-faceted performance.
Algee Smith, Detroit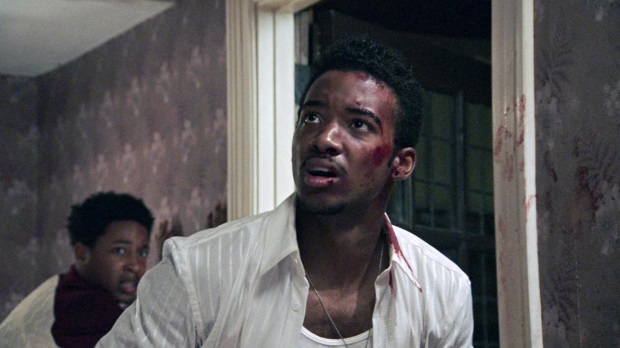 At the time of its release, Kathryn Bigelow's Detroit was hotly tipped for awards season recognition, but that seems to have died down as other contenders have entered the conversation. Bigelow's dramatisation of 1967's 12th Street Riot, the bloodiest race riot of its era, can be compared with Christopher Nolan's Dunkirk in its intense depiction of historical events, and boasts a bevy of great performances from John Boyega, Anthony Mackie, Jack Reynor and a never-more-loathsome Will Poulter.
But one of the most prominent civilian characters in the film is Algee Smith's Larry Reed, the lead singer of R&B group The Dramatics, who gets caught up in a deadly misunderstanding at the Algiers Motel. We follow Larry before, during and after the main event in Bigelow's film, and it's his arc that really shows the human cost of the incident, and the lasting damage of racial divisions in America.
Highlight: The Dramatics lose their shot at a recording contract because the police shut down the music hall where they're playing, moments before they get to perform. Larry lingers after the auditorium empties and belts out "If You Haven't Got Love" anyway, all by himself. The vocals are great, but more importantly, Smith perfectly conveys just how much this small gesture means to Larry.
Kelly Marie Tran, Star Wars: The Last Jedi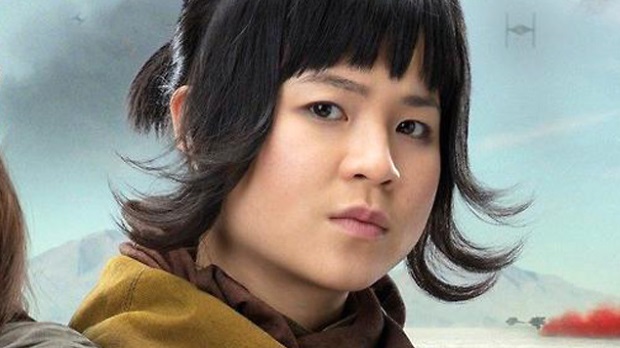 There is a lot to talk about in The Last Jedi. So much, in fact, that we're still wary of spoilers, even with the warning above, so we'll keep this spoiler-lite in order to make the point that Rose Tico deserves to be the breakout character of the movie. Kelly Marie Tran is an instantly likeable addition to the cast established in the previous film, and she turns in a really great performance too.
When The Force Awakens was released, every trailer showed us John Boyega and Daisy Ridley, and every review sung their praises. Conversely, Rose is smaller on the official poster for The Last Jedi than the evil version of BB-8, and the secrecy surrounding the plot has been a double-edged sword for Tran. On one hand, Tran hasn't got her due as her co-stars did, but on the other hand, Rose is one of the most pleasant surprises of the film, perfectly gelling with Boyega's Finn and ultimately giving proof to the film's central conceit of what really delineates the goodies from the baddies.
Highlight: She gets the film's already most oft-quoted line towards the end, but the skit in which she's introduced, fangirling over Finn but still doing her duty with extreme prejudice, is a simple but telling character introduction.
Honorable mention: Domhnall Gleeson in 2017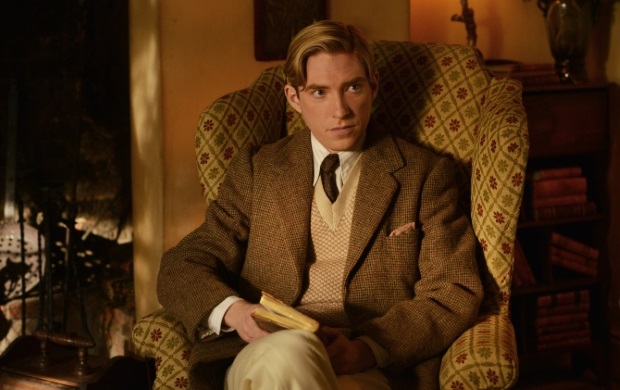 At this point, we usually give an honorable mention to an underrated ensemble but this year, for a change, let's highlight someone who has put in solid work all year long. Domhnall Gleeson has been an actor to watch for a while now, but he had a truly great year, including performances in some of the films we've already mentioned and some that we haven't.
In American Made, he's a marvellous, beardy foil to Cruise as the unctuous CIA man Schafer. His marvellously expressive performance and smug smile gets some of the biggest laughs of the movie, particularly in his last shot, where he's really pleased with having the idea for the Iran-Contra affair.
While his characterisation in The Last Jedi has come under fire in some quarters, his marvellously over-the-top turn still develops the General Hux that we saw in The Force Awakens, embellishing the First Order's high command of boy-men with a leading figure whose put-up front of imperial strength is more easily undercut by allies and enemies alike. He's a cruel, farcical figure, but intentionally so, and it really feels like nobody is having more fun in this film than Gleeson.
Elsewhere, his brief entry to Darren Aronofsky's Mother! as one of Ed Harris and Michelle Pfieffer's large adult sons makes for one of the most shocking scenes of the year, and there's enormous pathos in his AA Milne, struggling to be both a successful writer and a loving father in Goodbye Christopher Robin. In the last 12 months, Gleeson has emerged as one of the finest character actors working today, and at this rate, his Mr. McGregor might even make 2018's Peter Rabbit a more watchable prospect than it might otherwise be.
Have we missed any other performances which you feel have been frustratingly overlooked or underrated? Be sure to let us know what we've missed in the comments and see if we can't agree amongst ourselves where the little gold blokes should really be allocated.