Features
The Movie Stars Who Have Only Directed One Film
Johnny Depp, Nicolas Cage, Drew Barrymore, even Marlon Brando. They all dabbled with movie directing - but only once...
Once upon a time, in the deep annals of Den Of Geek history, I interviewed the mighty Dolph Lundgren. I found him a fiercely intelligent, friendly man, and we got chatting about directing movies. I said to him that I genuinely admired anyone who could get a film made, and he seemed a little taken aback. "Thank you," he said, "it's more difficult than people think."
And that's why this article, even though it's going to talk about some films that aren't always particularly successful, is not going to come at you from a place of snark. Directing, after all, is hard, and our respect and admiration goes to those who tried it and who, for whatever reason, haven't done so again. The way we see it? They've directed one more film than us.
Here, then, is a collection of high profile names who tried their hands at directing, and – as of yet – haven't gone back to it…
Ryan Gosling: Lost River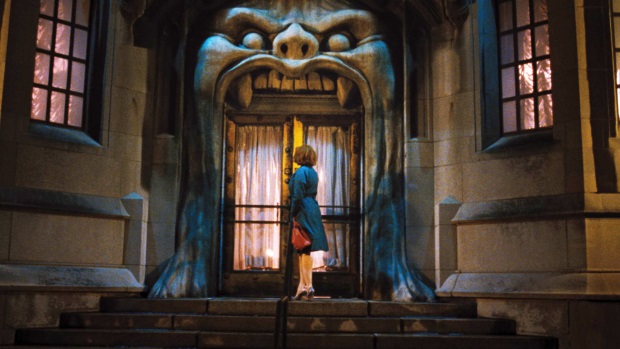 The 2014 drama Lost River, on paper, looked fascinating. It gave an intriguing big screen role to Matt Smith, his first major post-Doctor Who film project (although he filmed it whilst still working on the show), and the ensemble was rounded out with Christina Hendricks, Saoirse Ronan, Ben Mendelsohn and Eva Mendes, amongst others. Gosling, for his part, wrote the screenplay and directed the movie, bringing it in at a slim 95 minutes (although he reported shot in the region of 200 hours of footage). Gosling's name inevitably gave the experimental movie a much higher profile that it may otherwise have enjoyed.
Mixing in elements of fantasy and fairy tales, the film premiered at the Cannes Film Festival in 2014, and didn't go down particularly well. Whilst it's subsequently found a small, far keener audience, Warner Bros duly downscaled its release plans for the movie, and it ultimately just got a limited big screen outing.
Gosling hasn't announced plans to direct again since. That said, time is very much on his side there…
Marlon Brando: One-Eyed Jacks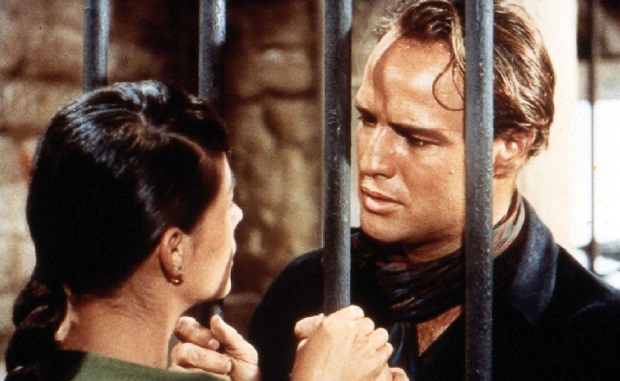 The late Marlon Brando's sole stint behind the camera would earn him a Best Director nomination from the Director's Guild Of America, as well as generally very positive reviews. But – predictably, perhaps – One-Eyed Jacks was not a calm production.
A western based on the book The Authentic Death Of Hendry Jones by Charles Neider, the film adaptation was eventually handled by Sam Peckinpah. In fact, he was writing the script, and the plan after that was for Stanley Kubrick to direct the picture. But when Peckinpah and Kubrick clashed with Paramount – the studio backing the film – they departed the project. Brando, who had originally bought the rights through his production company, stepped up to direct.
He was very exacting in what he wanted too, often waiting for hours to get the perfect show. In the end, he delivered a first cut too that was reportedly around five hours long, filming five or six times the required footage for a standard feature (inside a week, the film was said to be a fortnight behind schedule!). In the end, Paramount removed him from the editing process, and took over post-production itself.
One-Eyed Jacks cost some $6 million to make, but it stumbled at the box office. Brando never directed again, instead sticking to make life difficult for other directors!
Drew Barrymore: Whip It!
Comfortably one of the best films you'll find discussed in this list is, to date, Drew Barrymore's sole directorial effort. Whip It! the roller derby comedy, starring Ellen Page (who turned down Sam Raimi's Drag Me To Hell to star in this one), was released in 2009, with Shauna Cross adapting her book for the screen.
While earning good reviews, the film was a modest financial success at best, albeit one with ramifications. For the movie has been credited with an upturn in people taking up roller derby.
Barrymore, who had by this stage developed films for some time through her Flower Films company, was heavily involved with Cross in the adaptation. Furthermore, when it came to the shoot, she spent more time closer to the actors than in 'video village'.
She's not directed since, but has written a book, produced or executive produced a host of TV shows and movies, and taken on several acting roles too. Off the back of Whip It!, though, it can't just be us keen to see her direct a feature again.
Bill Murray: Quick Change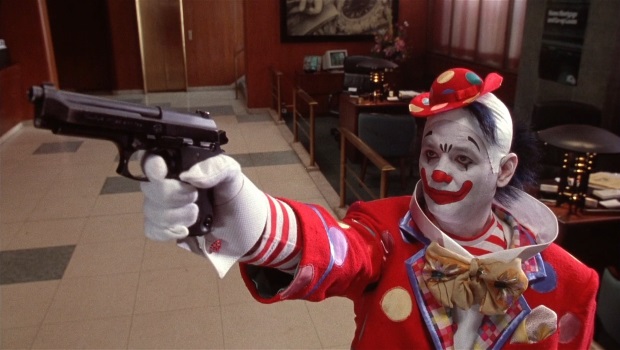 One of a couple of lower profile but worth seeking out comedies that Bill Murray made in the early 1990s – see also What About Bob? – Quick Change also marked his sole venture as a movie director.
A remake of a 1985 French film called Hold-Up, Quick Change is a comedy with a crime slant, about a heist in the middle of New York that goes to plan, and the getaway that doesn't. Murray leads the cast, that also includes Geena Davis, Randy Quaid, Jason Robards, Stanley Tucci and Kurtwood Smith.
Murray came to the project having struck up a friendship of sorts with Howard Franklin, as he sought things to do following the success of Ghostbusters. It was Murray who alerted Franklin to the book that Quick Change was based on, and whilst the former went off to make Scooged, Franklin worked on a screenplay. Even as Quick Change was heading towards production, Murray was committed to making Ghostbusters II. But in one of their regular chats, he suggested to Franklin that they co-direct Quick Change. Which is what happened.
As Franklin recalled to Entertainment Weekly, the working mechanic saw Franklin deal with issues on set, but the two were genuine collaborators. Their eventual co-directing credit still needed to be rubber-stamped by the Directors' Guild Of America, but eventually, the DGA was persuaded.
Murray, though, never – at least to date – directed again. But he did at the time declare that making Quick Change with Franklin was "the best experience of my life."
Nicolas Cage: Sonny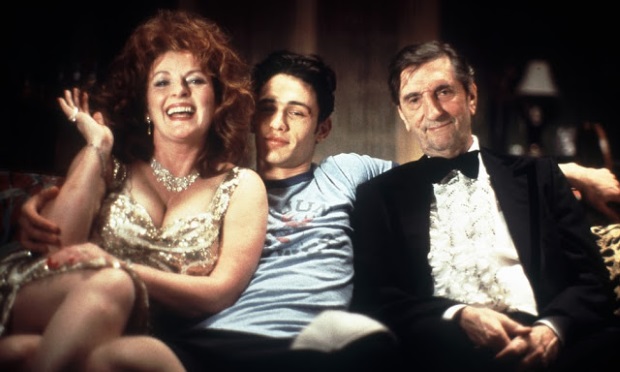 Since the start of 2017, according to the oracle that is IMDB, Nicolas Cage has completed at least nine feature films. His output as an actor can comfortably be described as 'prolific', even if much of his acting work struggles to make it inside a cinema.
What he hasn't done, though, since the muted release of his 2002 feature Sonny, is direct again. A crime drama starring James Franco, Brenda Blethyn, Harry Dean Stanton and Mena Suvari, Sonny is the story of a soldier – Sonny – who's been honorably discharged. When he returns home, though, he fears going back to his previously life, where he worked as a gigolo for his mother. Franco played the title role, Blethyn the mother. Cage has a small cameo in front of the camera as well. He produced the movie through his Saturn Films outfit, that's still active and developing projects.
Sonny, though, fell between the cracks fairly quickly. Slammed by critics, the film earned just over $30,000 on its theatrical release, and it's not an easy movie to find on disc either. Its name has cropped up recently, though, with Tommy Wiseau reportedly giving the blessing to Franco to portray him in the recent The Disaster Artist as a consequence of his acting work here.
Cage has no known plans to direct again.
Dan Aykroyd: Nothing But Trouble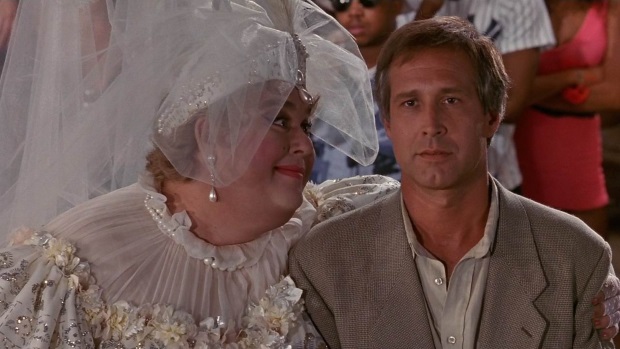 Whilst he's had a lot of success getting screenplays of varying qualities made – from Ghostbusters to Blues Brothers 2000 – he'd only stepped behind the camera to direct once. He chose a comedy horror project called Nothing But Trouble, that he penned the screenplay to as well, based on an idea from his brother, Peter.
Furthermore, Aykroyd attracted quite a cast, take his own place in the ensemble alongside Chevy Chase, John Candy and Demi Moore back in 1991. Warner Bros stumped up $40 million to make the film. Unfortunately, it's not a very good movie at all. Chase, for one, was said to have declared he knew the film would the worst he'd make (as per Rena Fruchter's biography of the actor), but had agreed to star in it before Aykroyd had completed the script. He was stuck.
Aykroyd, though, poured his energies and work into the film (and his high-profile cast didn't always particularly get along, which didn't help), but ultimately conceded that it hadn't work. He reportedly wrote to the cast after the movie flopped at the box office and was savaged by critics, taking responsibility for it. He also confirmed that Nothing But Trouble ended his directing career after just one feature.
Mike Myers: Supermensch: The Legend Of Shep Gordon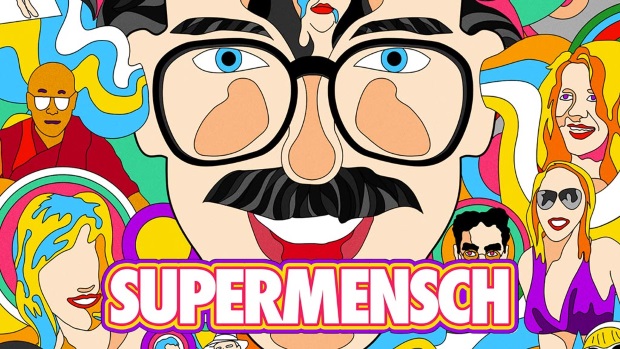 Mike Myers has become more and more reclusive on the big screen, with his roles in this year's Terminal and Bohemian Rhapsody his first live action movie performances since 2009's Inglourious Basterds. But he did quietly put together his debut feature in that period too, a 2013 documentary by the name of Supermensch: The Legend Of Shep Gordon.
He co-directed the film with Beth Aala, and between them, they traced the story of the 'legendary Hollywood insider'. Gordon rose to prominence in the 1970s in the field of music management, and the film drew on archive footage through to catching up with him in the modern day.
It got a modest release, as you might expect from a niche documentary. But those who did seek it out did tend to warm to it, and the engagement with the subject was clear.
As of yet, Myers has not announced any further plans to direct, though.
Eddie Murphy: Harlem Nights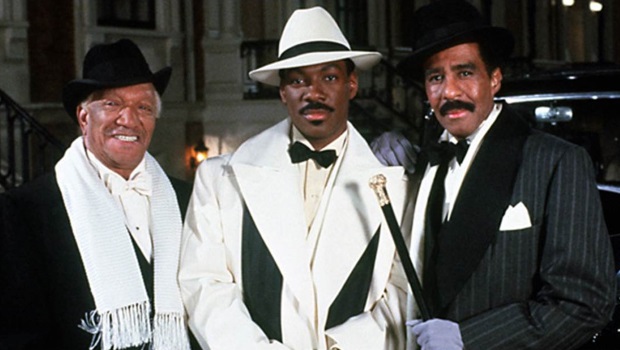 Eddie Murphy was very much at the height of his movie star powers when he took the opportunity to direct for the first time. His project of choice? Harlem Nights, to which he recruited the late Richard Pryor to co-star.
This was very, very much An Eddie Murphy Film, though. He penned the screenplay, his production company – cunningly named Eddie Murphy Productions – oversaw it, and he was the lead star. Murphy wanted to tell the story of the team running a nightclub in 1930s Harlem, with the mix of criminals and law enforcement that attracted.
Production was relatively smooth, too, although Pryor would suggest in his autobiography that he didn't feel particularly liked by Murphy after working on the film. Murphy, for his part, would subsequently also admit that he should have put more time into the project, and less time planning which party to go to. Unfortunately, it all showed on the screen, as the film failed to come together. Critics were merciless, although the box office was passable (aided by Murphy coming off the huge success of Coming To America).
Murphy never directed again, and would follow Harlem Nights up with another disappointment, the sequel Another 48 Hrs. It take a few years after that before he refound his box office pulling power, with 1996's remake of The Nutty Professor…
Steven Seagal: On Deadly Ground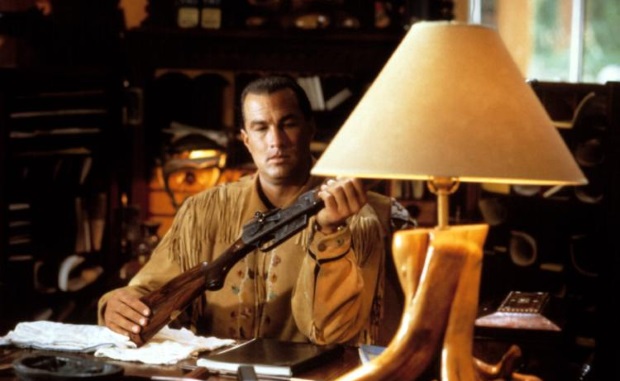 With what would turn out to be the biggest commercial success of his career – Under Siege – under his belt, Steven Seagal found himself in a position to pursue a project of his choice. He chose to focus on an action thriller with an environmental theme, On Deadly Ground, casting Michael Caine as the evil corporate bastard to play against.
On Deadly Ground was not an economical production, either. Costing a then-eyebrow-raising $50m for the negative, the problem was that it didn't look that expensive a movie. In fact, with middling fight sequences and not much else – save for a sequence where an environmental lecture is basically delivered at the end – there wasn't too much about the film to recommend it.
Audiences tended to side with critics on this one too, with the box office total falling just short of $40m. Perhaps unsurprisingly, Seagal made an Under Siege sequel, that he didn't direct, as his next project.
Arnold Schwarzenegger: Christmas In Connecticut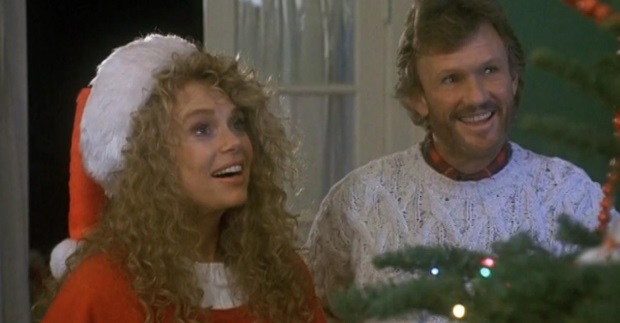 Here's an oddity. Off the back of the huge success of Terminator 2: Judgement Day, Arnold Schwarzenegger was pretty much the biggest movie star in the world. As such, he had his choice of projects, and his next starring role would turn out to be in 1993's Last Action Hero, something of a turning point in his career.
But before that, he tried his hand at directing. He took on the controls of a made for television movie by the name of Christmas In Connecticut, that premiered in 1992, and was a remake of the not-very-well known-but-very-well-liked 1945 original. Schwarzenegger appears very briefly in the movie, but otherwise, it's a by-the-numbers Christmas movie, starring Dyan Cannon, Kris Kristofferson, Tony Curtis and Richard Roundtree. It's a good cast, but the film is mainly now regarded as a curio thanks to the person whose name was on the director's chair. Schwarzenegger has been an active producer since, but has never directed again.
Michael Keaton: The Merry Gentleman
Keaton starred and directed in the admired but not very well seen The Merry Gentleman, that landed in cinemas (briefly) back in 2008. It's a drama headlined by the excellent Kelly Macdonald, who plays a woman called Kate, who heads to Chicago to get out of an abusive relationship. There, she befriends Keaton's hitman, Frank, who is having a crisis or two of his own. They duly spark an unlikely friendship, and the film itself earned acclaimed for its tender pace and quality storytelling.
Not that Keaton originally intended to direct it. Whilst he was on the lookout for a project with which to make his directorial debut, he signed up for an acting role in this one. However, Ron Lazzeretti, who had been set to direct, having penned the screenplay, suffered a ruptured appendix just days before shooting was set to begin.
Faced with the imminent cancellation of the movie, Keaton offered to step in and direct, assuming the producers gave him their blessing. They did, and he steered, pretty much at the last minute, the 26 day shoot.
The movie wasn't a roaring success – it grossed less than $500,000 at the US box office – but it is worth seeking out. A decade on, whilst Keaton is seeking out more acting roles, there's no sign of him stepping back behind the camera just yet. A pity.
Joseph Gordon-Levitt: Don Jon
While he's been heavily involved in developing and making short films, courtesy in large part of his HitRECord project, Joseph Gordon-Levitt thus far has one feature directorial credit to his name. And that'd be the critical hit Don Jon, that arrived in 2013.
Working from his own script, and recruiting Scarlett Johansson and Julianne Moore to star alongside him, Don Jon told the story of a man – played by Gordon-Levitt – with an addiction to internet pornography, who consequently struggles with real life relationships.
It's a film that earned a fair amount of critical acclaim, too. Reviews were good, and Don Jon attracted a lot of interest from film festivals and regional award givers too. Some speculated, including us, that with Don Jon under his belt, Gordon-Levitt would take the reins on the Sandman movie adaptation, that he was involved in developing. That never came to pass, though.
It does seem certain that he'll direct again, though. And in the case of Don Jon, he has a modestly successful adult drama already to his name.
Edward Norton: Keeping The Faith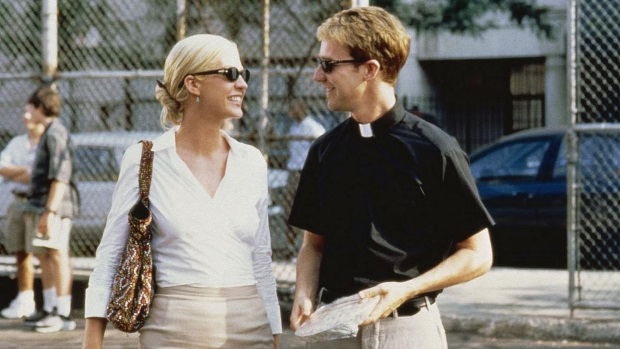 If you hire Edward Norton to appear in your movie, it seems fair to say that you're not just getting an actor who turns up and goes home. Norton tends to get heavily invested in his projects, more than once leading to disagreements over their eventual direction (The Incredible Hulk, American History X). But then in his sole directorial outing to date, Norton has proven himself not just a great actor, but a good filmmaker too. And his 2000 feature Keeping The Faith remains worth seeking out.
Appearing alongside Ben Stiller and Jenna Elfman, it centers on the story of a priest and a rabbi, who share a friendship, and who also fall in love with the same woman. Romance has a further obstacle too, given the religious demands of both men. It's an unusual setup for a film, and Norton – working from Stuart Blumberg's screenplay – mines it particularly well. The tone is kept light, whilst still making its points, and there's a good number of quality laughs too.
More than anything, it's a good story, well told. And the resultant film is a hugely underappreciated, slightly unusual romantic comedy. Norton, however, is the one person on this list confirmed to be directing again shortly. I, for one, am glad about that.
Keanu Reeves: Man Of Tai Chi
Keanu Reeves' interest in martial arts and martial arts cinema led him to his directorial debut, 2013's Man Of Tai Chi. He takes a lead role in the film too, working from a script by Michael G. Cooney, and the story takes inspiration from a friend of Reeves, the stuntman Tiger Chen (who also co-stars in the film, and who Reeves met whilst filming The Matrix movies).
It was a long-in-gestation project this too, with pre-production work beginning in 2008, but filming itself taking some time after that to get going. The hold up was Reeves getting the script to a place he was happy with, and he finally rolled cameras in early 2012.
Reeves eventually shot the bulk of the film in China (it was a Chinese co-production), and it debuted in the summer of 2013. Not that it got a hefty release. Reeves' love of martial arts certainly shone through the final cut, and the general consensus was that it was a good, assured feature debut, with a proper physicality to it.
The film wasn't a massive success (it didn't recoup its $25m production budget on its theatrical run), but neither did it lack impact. Most agreed that it was a solid, welcome start to Reeves' directorial career. Just one that he hasn't chosen to follow up on yet…
People you might think have only directed one film, but haven't…
William Shatner is often cited as only having helmed Star Trek V: The Final Frontier, but his directorial CV is actually pretty full. Even by the time he'd got to Star Trek, he'd cut his teeth directing TJ Hooker episodes. And then beyond that, he'd put together a series of Star Trek documentaries, Groom Lake and TekWar…
Russell Crowe directed 2014's The Water Diviner, but already to his name he had the documentary Texas, and a few shorts.
Madonna hardly won over critics and audiences with her telling of the relationship between Edward VIII and Wallis Simpson. The 2011 drama, though, wasn't her directorial debut, as some assumed. She'd previously shot a comedy, Filth And Wisdom, back in 2008.
Johnny Depp: Whilst he's only helmed one feature, the all-but-forgotten The Brave, Depp also put together a Keith Richards documentary in 2016.