Features
The Losers: Chris Evans, Idris Elba and Zoe Saldana's Forgotten Superhero Movie
We look back at how in retrospect the cast of 2010's largely forgotten The Losers was stacked with future A-list talent like Idris Elba, Zoe Saldana, and Chris Evans.
Even The Losers get lucky sometimes. Before the DCEU was formed to compete against the ever-expanding, cash cow that is the Marvel Cinematic Universe, the approach at Warner Bros. was far looser. With the booming business of comic book adaptations in full swing, the studio was throwing money at several eclectic comic book titles like Watchmen and Jonah Hex, trying to stay competitive and seemingly more adult than their rivals. Hence before leaving to create his own superhero project, Hancock, writer-director Peter Berg started penning an adaptation of DC/Vertigo's The Losers, bringing in French director Sylvain White to helm the picture.
Produced by Joel Silver, The Losers centered on a team of elite, black-ops Special Forces operatives betrayed by their handler. Director White connected with the material immediately.
"What appealed to me about The Losers was that it wasn't the typical superhero-with-superpowers thing," White told MTV. "It was based on real characters—realistic characters—and based in reality, like a lot of the European graphic novels that I had grown up reading." The director worked with creators Jock and Andy Diggle to refine the script and lend their expertise with design to give the film a distinct visual palette that changes with new locations.
Frequent Silver collaborator Idris Elba was cast as Captain William Roque, with the cast being rounded out by Jeffrey Dean Morgan, coming off his turn as The Comedian in the studio's adaptation of Watchmen, Zoe Saldana, fresh off of starring in the highest-grossing film of all-time, Avatar, Chris Evans, still mainly known for playing the Human Torch in Fox's early Fantastic Four films, and rising actor Columbus Short. While current audiences would go on to become intimately familiar with most of this cast, their names didn't generate enough buzz in 2010 to get folks into the theater. The Losers only made about $30 million on a $25 million budget.
Of course, a tepid response at the box office does not mean that a movie is destined for obscurity. Just recently hitting Netflix and ready to capitalize off its now A-list cast, The Losers is currently the most popular film on the streaming service. Besides the even greater interest in comic book properties, the cast of The Losers have gone on to such success that they revitalized interest in one of DC's almost-forgotten adaptations. Let's look at where the cast of The Losers have been since the film's release in 2010 to explain the sudden spike in love.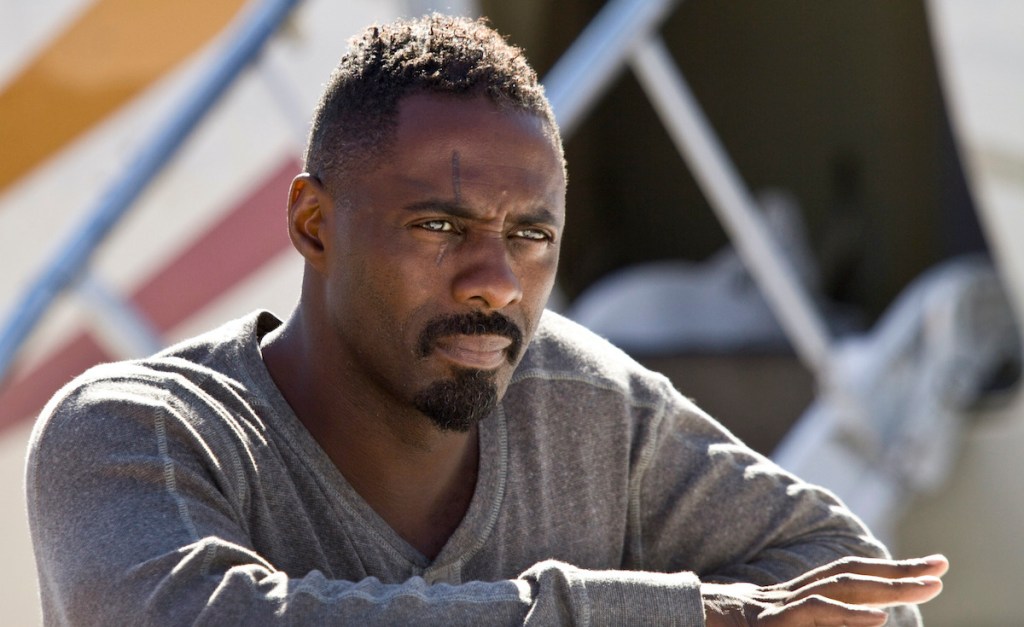 Idris Elba
While Elba, a star of British television via Luther, had already made an impression with American audiences by 2010 thanks to 28 Weeks Later, Guy Ritchie's RocknRolla, and a guest stint on The Office, Elba's star would rise considerably after his appearance in The Losers. In 2011, Elba would join the MCU as Heimdall in Thor, whose role in the Thor films would expand as the franchise progressed. Elba would also pop up in prominent roles in blockbusters like Prometheus, Pacific Rim, The Jungle Book, and Star Trek Beyond. Away from blockbusters though he really broke out with a SAG-winning performance in Beasts of No Nations, and starring in fare like Aaron Sorkin's Molly's Game.
More recently, Elba stole scenes away from Jason Statham and Dwayne "The Rock" Johnson as the villain in Fast & Furious: Hobbs and Shaw. Finally, things have come a bit full circle for Elba, as he's set to appear in another DC adaptation over 10 years after The Losers, portraying Bloodsport in James Gunn's The Suicide Squad.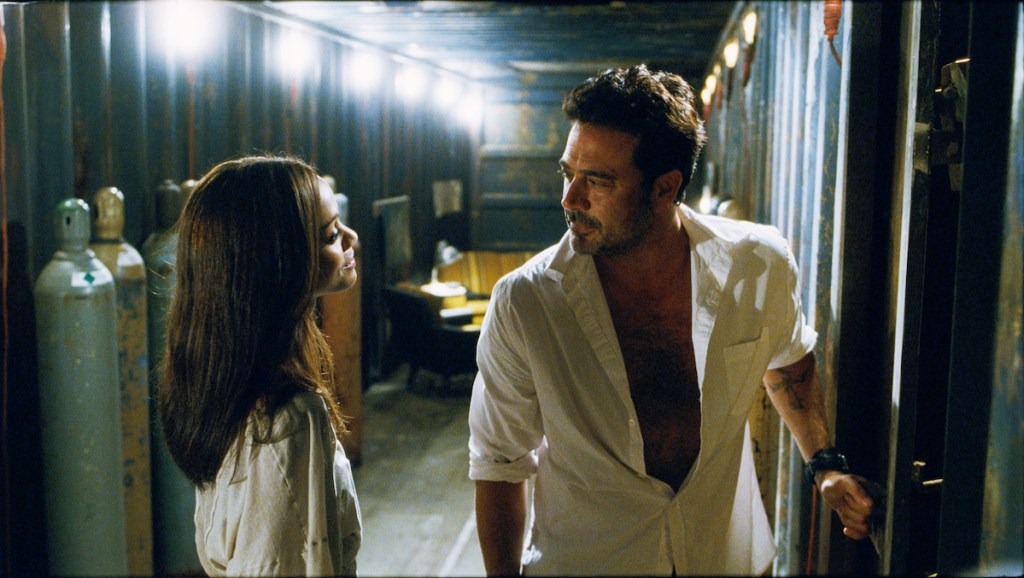 Jeffrey Dean Morgan
In 2010, Jeffrey Dean Morgan was probably most well-known for his roles on television in series like Supernatural and Grey's Anatomy. That all changed after Morgan was cast in an adaptation of the "unfilmable" graphic novel Watchmen as The Comedian. While his time onscreen in the Alan Moore and Dave Gibbons adaptation was minimal, bringing such an iconic comic book character to life earned Morgan a deeper cachet with the Comic-Con crowd. Morgan would work steadily in films like The Possession and the Red Dawn remake, but he arguably made a bigger impact on television portraying yet another iconic comic book character on AMC's The Walking Dead, Negan.
Morgan received critical acclaim for his portrayal of the villainous Negan upon his debut, earning the Critics' Choice Television Award for Best Guest Performer in a Drama Series, MTV Movie and TV Award for Best Villain, and Saturn Award for Best Guest Starring Role on Television. He's been going steady as Negan since while doing other occasional comic-con friendly projects like Rampage.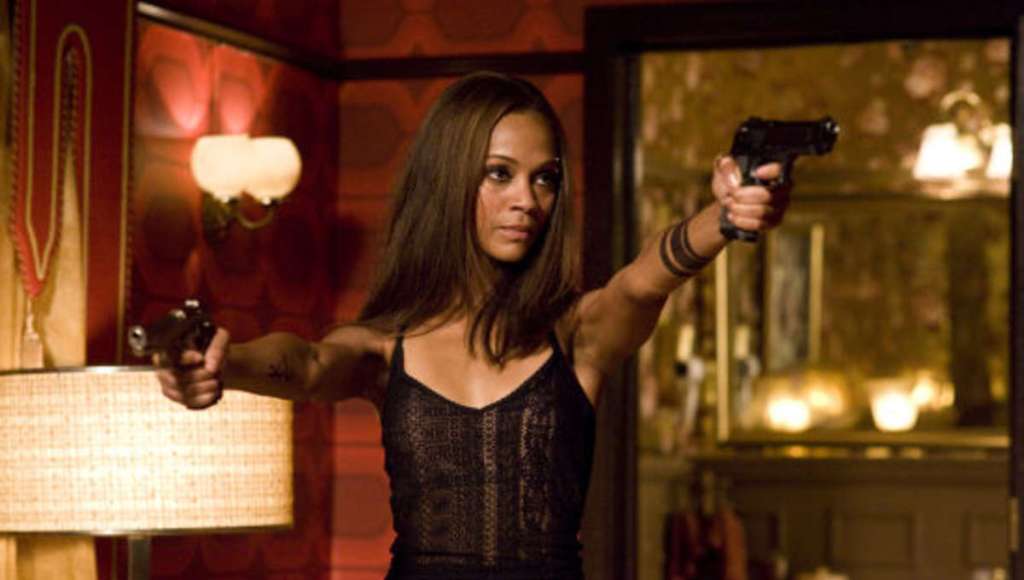 Zoe Saldana
Zoe Saldana was on top of the world in 2010, and in the time since, she's only become more successful. After appearing in the buzzy Star Trek reboot in 2009 and a little film called Avatar, the former Center Stage star would go on to headline her own action film Colombiana. However, that would seem like small potatoes compared to what would come in 2014. Saldana was cast as Gamora in Guardians of the Galaxy, Marvel's riskiest adaptation to date. Would audiences get onboard with an off-beat space opera featuring C-tier Marvel characters? Turns out, yes. Gamora not only became the heart of the Guardians, but the character would feature prominently in the grand Phase 3 finales Avengers: Infinity War and Avengers: Endgame.
In the shadow of that, Saldana has starred in more Star Trek sequels, an ill-advised TV remake of Rosemary's Baby, and as Nina Simone in Nina, a performance did come under fire due to the lightness of her skin. Still, Saldana now has leading roles in the two highest-grossing films of all-time, and is still expected to star in Guardians and Avatar sequels. Not too shabby.
Chris Evans
Speaking of the MCU, Chris Evans wasn't floundering in 2010, but he did seem to be stuck in a bit of a rut, typecast as handsome smart alecks prior to The Losers. In fact, his big mainstream break is probably the less than classic spoof comedy, Not Another Teen Movie (2001); afterward, he played Johnny Storm in Tim Story's lukewarm Fantastic Four movies in the mid-2000s; in fact, arguably his most amusing role up to 2010 was when he appeared as a douchebag movie star in Edgar Wright's genre-bending comedy, Scott Pilgrim vs. the World (2010).
That said, The Losers found him playing against type as an awkward tech expert. Perhaps his chance to show a different side of himself led to his life-changing role as Steve Rogers in the MCU's Captain America. Anchoring the Avengers franchise for eight years, Chris Evans rose to the top of the A-list, and used that newfound celebrity to help get passion projects like Bong Joon-ho's Snowpiercer and Rian Johnson's Knives Out made. Evans is one of the most popular celebrities on social media right now and looks to continue his profitable relationship with Disney by voicing Buzz Lightyear in the animated origin film, Lightyear.
Columbus Short
Perhaps the only member of the cast not to launch into the stratosphere after The Losers, Columbus Short has had a few issues that have prevented his rise. Short booked a role on the popular ABC series Scandal, but personal issues derailed his involvement in the show. In 2014, as part of a no-jail plea agreement, Short pled guilty to misdemeanor domestic violence and performed 30 hours of community service. Short also avoided jail by pleading no contest to a felony assault charge after throwing "a running punch" at his in-law during a family gathering at a bar.
In an interview with Access Hollywood Live, Short shared that substance abuse due to the stress of family issues and personal loss had led to his departure from Scandal. However, Short has appeared to move past his personal struggles and can next be seen portraying Martin Luther King Jr. in Remember Me: The Mahalia Jackson Story and returning as Quadir Richards in True to the Game 3.