News
The Godfather Making-Of Movie Casts Oscar Isaac as Francis Ford Coppola
Barry Levinson is moving ahead with a movie about the making of The Godfather by casting Oscar Isaac as Francis Ford Coppola and Jake Gyllenhaal as Robert Evans.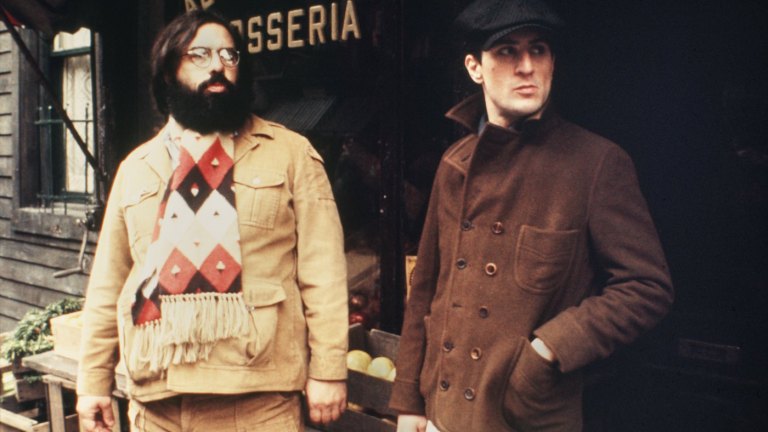 Like Michael Corleone dreaming of a life with Kay, Hollywood may never be able to go back to the way things were in the 1970s… but they can make movies about what is generally viewed as their second golden age! Fresh off news that Ben Affleck will direct a movie about the making of Chinatown, another Paramount Pictures masterpiece of the New Hollywood era is getting its own film with Barry Levinson's Frances and The Godfather. And now Jake Gyllenhaal and Oscar Isaac are climbing aboard, with the latter playing Francis Ford Coppola.
The news comes out of Deadline, which reported Levinson is working from his own rewrite of a Black List script by Andrew Farotte about the legendary battles to get made what is now considered by many to be the greatest American film ever produced. The success of Coppola's adaptation of Mario Puzo's sprawling source novel catapulted the then 31-year-old Coppola to superstardom and helped define the young auteur-driven sheen of '70s Hollywood. But the creation of Coppola's game-changing movie was anything but smooth.
Consider that when Coppola came aboard, the studio and producer Robert Evans, who Gyllenhaal will play in the new movie, were initially wary of Coppola's suggestion to make the film a period piece set in 1940s and '50s New York City (where the novel is largely set) and shooting on location there and in the Italian region of Sicily. In fact, Puzo's own early drafts of the screenplay were set in 1970s Kansas City when Coppola came aboard. Additionally, much of the now iconic casting components of the film were a squabble then: Marlon Brando was a Hollywood pariah in the 1960s after a string of flops and a full career of bad behavior; and Paramount wanted anybody but Al Pacino as Michael Corleone, instead lobbying heavily in favor of blond-haired and blue-eyed Robert Redford for the lead role.
Coppola even famously fired 14 crew members on a Wednesday, including his original assistant director and editor, in fear they were undermining him by reporting to the studio, and in order to prevent Paramount from potentially firing him on Friday. Indeed, the studio did toy with replacing Coppola with Elia Kazan. And none of this takes into account the pressure by the Italian-American Civil Rights League, which lobbied to stop the movie from getting made, and did win the concession of the film never mentioning the word "mafia" on screen.
All of these stories and more will doubtlessly be dramatized in Francis and the Godfather, which still has the unenviable task of finding actors who can convincingly play Brando and Pacino on screen. At least they're off to a very good start with Isaac being a fascinating, if surprisingly dashing, choice for Coppola.
The film also obviously has a treasure trove of material to work with—in fact, Paramount is separately developing another making of drama about The Godfather, this one a full 10-hour miniseries for its rebranded streaming service, Paramount+. That series is called The Offer and is based on producer Al Ruddy's own accounts of how the film got made.
All of which raises the question if Paramount and Levinson might both just cast Gyllenhaal as Evans in that series and the Chinatown/Affleck movie. Instead of getting new great movies, we can have a shared universe of movies and shows about the making of great 1970s movies!