News
The Boys' Karl Urban Addresses Possibility of Playing Wolverine in the MCU
Karl Urban may be the best at what he does, but what he does probably won't include playing Wolverine.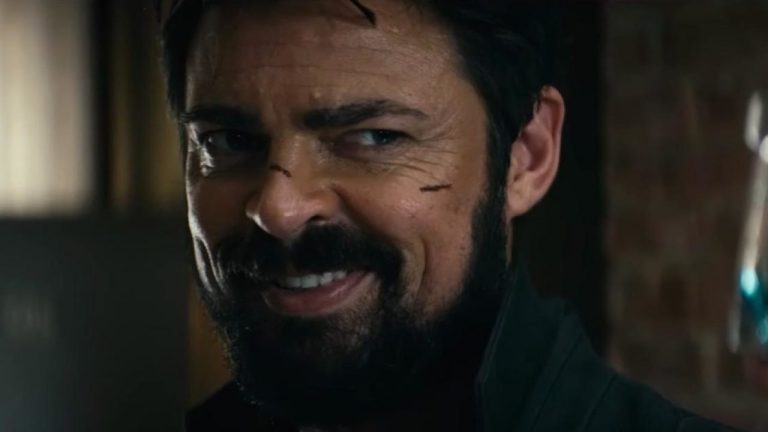 It's hard to underestimate the importance of Hugh Jackman's Wolverine. Known only as a theatre performer in the late 1990s, Jackman was chosen to replace Dougray Scott in X-Men after the latter was injured while shooting Mission: Impossible II. Jackman's vulnerable and furious performance as the Canadian mutant spanned seven movies (not counting cameos) and 17 years, turning him into one of the first breakout stars of the superhero movie genre.
Now that Disney's purchase of Fox Studios has brought the X-Men back under Marvel Studios, Kevin Feige and other producers are taking their time casting the role of the most popular mutant. But that hasn't prevented fans from making their own predictions. Internet groups have called for everyone from former Harry Potter Daniel Radcliffe to Brett Goldstein of Ted Lasso fame to pop the Canucklehead's adamantium claws. But perhaps the most popular casting involves someone with an established history of playing genre heroes: Karl Urban.
With a career that stretches back to the early '90s, the New Zealand actor has had roles in many nerd-centric projects. From parts in fantasy series Xena: Warrior Princess and two Lord of the Rings movies to taking over as Dr. Leonard "Bones" McCoy in the Star Trek reboots to the titular lawman in Dredd, Urban knows how to bring fan-favorites to life. Currently, Urban stars as Billy Butcher, the amoral Supe-hunter on The Boys, which launches its third season tomorrow.
In an interview with The Guardian, Urban was asked about the potential of playing Logan in a Marvel X-Men movie.
"It's flattering, but you have to rationally think about it," Urban replied. "I'm what, two years younger than Hugh Jackman?"
Although he's closer to four years younger, his point stands. Marvel likely wants a younger actor to play Wolverine, even if the character is approximately 150 years old.
"You're not going to get three films out of Karl Urban unless you want a 65-year-old Wolverine," he states. That said, Urban may be a good fit for a different member of the X-Men, as he tells the newspaper that he loves feeling like part of a family on projects. "To me, that's the most important thing in life," he admits. "Building a solid connection with people and having a great time doing the thing that you really love."
For some, a 65-year-old Wolverine doesn't sound so bad. After all, the "Old Man Logan" version of the character was a mainstay in the comics for several years, and Urban's mix of sensitivity and savagery may be more important than a specific age. Others may complain that the 6'1" Urban is too tall to play Wolverine, a character who is canonically 5'3" in the comic books. Still others won't be happy unless the next actor to take the part is a hirsute Canadian who matches the feral hero of the comics. Of course, with this list of demands, Marvel could just go the easy route and convince Jackman to put on the mutton chops again. After all those cameos in Doctor Strange in the Multiverse of Madness, anything is possible.
The Boys season 3 premieres on Amazon Prime on June 3.