News
The Batman: Colin Farrell Says His Penguin Will Only Appear in a Couple of Scenes
The Penguin might not feature heavily in The Batman, but Colin Farrell says he has a couple of "tasty scenes" in the film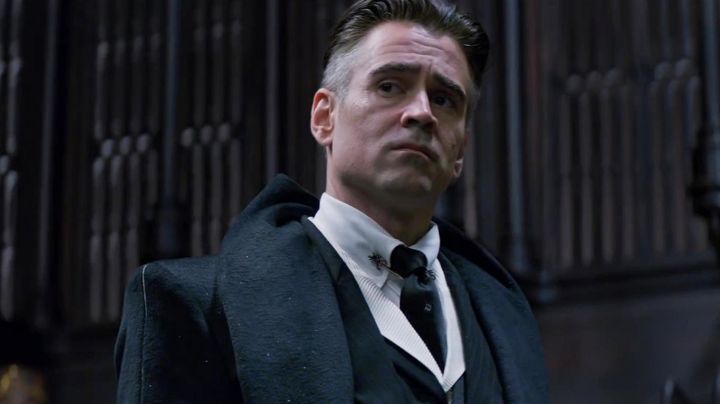 Matt Reeves' upcoming movie The Batman is stacked with villains from the Dark Knight's world. Not only will Zoe Kravitz appear as Catwoman, Paul Dano will fill The Riddler's shoes and John Turturro will feature as notorious crime boss Carmine Falcone. Colin Farrell is also set to pop up as Oswald Cobblepot aka Penguin in the War for the Planet of the Apes director's fresh instalment of Bruce Wayne's big screen adventures, but it looks like he won't be around much.
In a new interview with GMA News, Farrell explains that as a Batman fan, it's a dream come true to snag a role in Reeves' film, citing Tim Burton's takes as his favorites in the franchise.
"Tim Burton's Batman was kind of my, no, I watched the Adam West TV show growing up actually as well," Farrell said. "So Batman as a kid, yes very much, not in comic book form but the TV show I watched ardently when I was a child. And then in my teens I saw Burton's version and loved it."
He added "And then obviously I was a huge fan of what Chris Nolan did with that world and how he brought it back to life and gave it an immediacy and a contemporary significance. So just to be part of, again that folklore, that mythology, is again really cool."
The actor, who previously played the villainous Bullseye in Fox's 2003 Marvel misstep Daredevil opposite former cowl-wearer Ben Affleck, admits that he was only just beginning to embrace the role of Penguin before production was delayed on The Batman, but that he won't have too many filming days ahead when work on the movie resumes.
"I had only started it and I can't wait to get back. The creation of it, the aesthetic of the character, has been fun and I really am so excited to get back and explore it. And I haven't got that much to do," he confirmed. "I have a certain amount in the film. I am not all over it by any means. But there are a couple of some tasty scenes I have in it and my creation and I can't wait to get back. Yeah, I totally feel like it is something that I have not had the opportunity to explore before. It feels original and fun. But I am only at the start of the journey so I can't wait to get back and really get into it."
The Batman will eventually arrive and star Robert Pattinson as the caped crusader, but its release date has once again been pushed back, this time to October 1, 2021.
You can read our guide to the film right here.