News
Thor: Love and Thunder is a "Full-Blown Love Story"
Thor: Love and Thunder director Taika Waititi is leaning hard into the romance, which may be the most ambitious part of the MCU solo installment.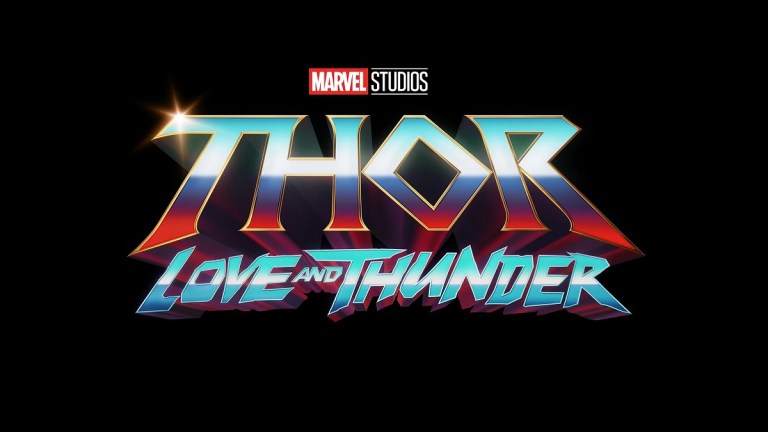 Romance has never been the strongest element of the MCU's Thor solo movies—so much so that, when Thor: Ragnarok wrote out Thor's central love interest, Natalie Portman's scientist Jane Foster, no one really cared. This is why it's so damn impressive that Taika Waititi, the director and co-writer of Thor: Love and Thunder, plans to go hard-core romance for the Phase 4 flick.
Don't worry. Waititi knows it's kind of a wild idea: "What I wanted to do from the beginning was to ask: 'What are people expecting the least from this franchise?' Oh, I know – a full-blown love story!" Waititi told Wired earlier this week. The Kiwi director, who also helmed Ragnarok, has never been one to do the expected.
Waititi (who didn't write the script for Ragnarok) co-wrote the script for Thor: Love and Thunder alongside Jennifer Kaytin Robinson, who seems like the perfect teammate for Waititi. Like Waititi, the Sweet/Vicious creator Robinson is talented at balancing many tones, especially humor and heart, in her work. If anyone can turn the Thor franchise into a proper love story, it's these two. Last year, Waititi told BBC News of the "very romantic" script: "I want to make something that I've never done or never cared for. I would like to attack something like that."
While plot details of Love and Thunder are still mostly under wraps, we do know the film will serve as a Lady Thor origin story of sorts, and that it will adapt elements from Jason Aaron's run on the Mighty Thor comic book. In that storyline, Thor has become unworthy and Jane, who is battling cancer, picks up Mjolnir and gains Thor's powers. The only catch? Every time she becomes Lady Thor, she loses the benefits of her cancer treatment. If she continues to be Lady Thor, she will most likely die from cancer.
"I can't tell you that much," Portman told Fatherly in 2020 regarding Love and Thunder's story, ahead of filming. "I'm really excited. I'm starting to train, to get muscles. If there can be all these female superheroes, the more of them they are, the better it is. I'm trying to think — it's based on the graphic novel of the Mighty Thor. She's going through cancer treatment and is a superhero on the side."
It should be noted that in none of the references to Love and Thunder's love story does Waititi mention Jane or Thor specifically. The "full-blown love story" could certainly feature a different dynamic, perhaps one that includes Tessa Thompson's bisexual badass Valkyrie, introduced to the MCU in Ragnarok. After more than a decade of half-hearted queer "representation" in the MCU, it would be welcome to see a queer love story at the heart of Love and Thunder. Narratively, it would also be much easier to sell a fresh love story than trying to resuscitate Thor and Jane's bland romance.
While Thor: Love and Thunder is leaning into romance, it is of course still a superhero movie, which means plenty of CGI-heavy action. In his Wired interview, Waititi also discussed his excitement around using cutting-edge filmmaking technology. Building off of the Dynamiclight technique he utilized to great effect in Ragnarok's Hela flashback battle, Waititi used a new Satellite Lab technology called PlateLight for Love and Thunder. PlateLight uses high-speed lights and slow-motion footage to capture multiple lighting set-ups within a single shot. "And then when you break down that footage into increments of 24 frames per second," Waititi told Wired, "you have every single kind of lighting, all individually captured. So later you can choose your lighting in post-production." He sounds very excited about this.
Filming on Love and Thunder was delayed five months due to COVID, but began in January 2021 in Sydney, Australia, and wrapped up in June. The film is currently slated to hit theaters (or whatever) on May 6, 2022.