News
Superman: Legacy Confirms DC's New Man of Steel and Lois Lane
David Corenswet and Rachel Brosnahan are the new Superman and Lois Lane of the DCU!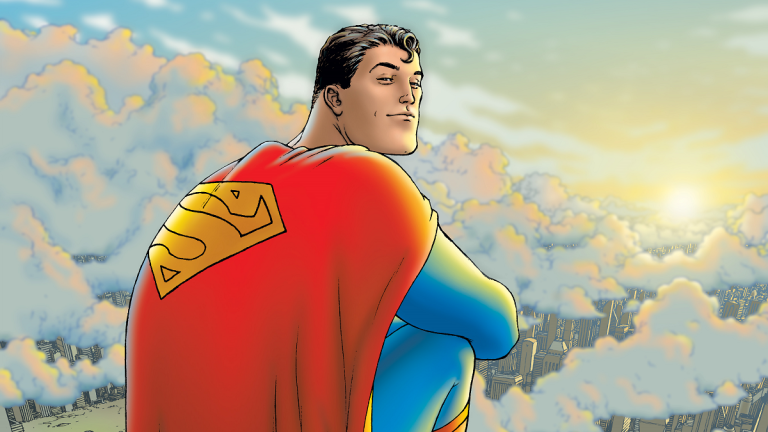 Look, there's no denying that things are dire for DC fans right now. With The Flash currently flopping in theaters, the sting of the Batgirl cancelation still lingering, and the hierarchy of power unchanged by Black Adam, those who want to see DC characters enjoying success similar to the Marvelous competition don't have much hope. And with parent company Warner Bros. experiencing even larger problems, there's nothing but dark clouds on the horizon.
But, look! Up in the sky! It's a bird! It's a plane! No… it's Superman! According to Deadline, the new Man of Steel will be played by relative newcomer David Corenswet (Pearl, We Own This City). He'll be joined by Rachel Brosnahan (Marvelous Ms. Maisel) after a months-long process to find the new Clark Kent and Lois Lane of the revamped DCU.
According to THR, Gunn held screen tests with three sets of actors, one playing Clark Kent/Superman and the other playing Lois Lane. Each did several scenes together, in full costume and makeup, reveals THR, which also reveals that WB will next turn its attention to finding a new Lex Luthor, with both Alexander and Bill Skarsgard reportedly in the running. Deadline reports that the studio is also searching for Superman's pal, Jimmy Olsen, but how quickly WB rounds out the rest of the cast will come down to whether SAG-AFTRA decides to go on strike at the end of June.
The most well-known of the duos who auditioned for Clark and Lois are Nicholas Hoult and Brosnahan. A veteran of high-concept blockbusters such as X-Men: First Class, Mad Max: Fury Road, and Renfeld, Hoult was originally brought in to try out for Luthor and it's unclear whether he's still in the running for the villain role now that WB has its Man of Steel. Meanwhile, Brosnahan has long been a favorite among fans who want to see her plucky take on the love of Superman's life.
Conversely, the others in contention were relative unknowns .Outlander and Grantchester alum Tom Brittney tested alongside Bridgerton's Phoebe Dynevor, while Corenswet tried out with Emma Mackey from Sex Education.
Of course, Gunn's approach has a long history in Superman movie casting. Neither Christopher Reeve nor Brandon Routh were well-known when they donned the red cape, and while George Reeves and Henry Cavill had credits before Superman, none were as notable. Big screen Lois actors tend to have a slightly more impressive resume before getting the part, with Amy Adams coming to Man of Steel with two Academy Award nominations. Both Margot Kidder and Kate Bosworth had cult roles before playing Lois, while Phyllis Coates went uncredited in most projects before Superman vs the Molemen.
There's no question the first movie entirely created and produced under the leadership of new DC Studios co-heads James Gunn and Peter Safran, Superman: Legacy has a lot resting on its shoulders. And if Blue Beetle and Aquaman and the Lost Kingdom struggle as The Flash has this year, the Man of Steel will have even more to prove about the future of the DCU in theaters.
Superman: Legacy will hit theaters on July 11, 2025.