Features
Star Wars Episode IX: What Will Come After?
Lucasfilm hasn't yet announced what's next for Star Wars after Episode IX. We make our best guess at what will follow the Sequel Trilogy...
This article comes from Den of Geek UK.
If you pay $4 billion for something, you expect to get your money's worth. When Disney bought Lucasfilm back in 2012, everyone expected the House of Mouse to milk Star Wars for everything it could. Sure enough, multiple new trilogies, TV shows, theme park worlds, games, and cross-over partnerships were quickly announced, and Star Wars production went into overdrive. 
Then Solo: A Star Wars Story happened. The Last Jedi split opinion among die-hard fans, but it still made an insane amount of money (currently sitting as the 11th highest-grossing film of all time), but Solo did the unthinkable: bombing at the box-office for the first time since never in the Star Wars franchise.
Of course, "bombing" is a pretty ridiculous word to use for a film that still made $392.8 million, but considering the budget was reportedly almost $300 million (and considering The Force Awakens made over $2 billion), it's a relatively poor showing for a Star Wars movie. 
This week, the analytics company Comscore reported that Disney had already made back its investment on the Lucasfilm deal – recouping $4.8 billion on the $4.05 billion the company spent just six years ago.  
With nothing to gain but profit, and with an underperforming movie to think about, Disney decided to put the brakes on its plans for multiple sequels and spin-offs. 
"I take the blame," said Disney CEO Bob Iger in June, referring to Solo's underwhelming box office, which many critics blamed on the timing of its release, arriving just months after The Last Jedi. "It was a little too much, too fast." Announcing a "slowdown" in the production schedule, Iger confirmed that he was rethinking the future of Star Wars, post-Episode IX. "I think we're gonna be a little bit more careful about volume and timing. And the buck stops here on that…"
A few days later, the planned spin-off movies were reportedly put "on hold," although Lucasfilm rebuked those claims in a statement. Recently, the Boba Fett movie was canceled altogether, while talk of other trilogies and spin-offs has gone suspiciously quiet.  
So what do we actually know for sure about the future of Star Wars after Episode IX? 
Star Wars: The Clone Wars Revival (TBA)
First up is the return of the old Clone Wars animated series, set to launch on Disney's new streaming service. The show originally ran from 2008 to 2014, but it never had an ending, so creator (and Star Wars animation legend) Dave Filoni is making 12 new episodes to round it off. 
"With Clone Wars, I will say there is a bit of pressure because, obviously from [the reaction to the new season], the people loved it." Filloni told Comic Book after making the announcement at the SDCC panel in August. "I mean, they grew up with it. It was massive. So I do feel the pressure of wanting to make something amazing for them, and I challenge myself to not take the easy outs in the story and not do simple things." 
further reading: A Guide to the Star Wars Canon Timeline
Promising to make it "significantly better" than the last season, Filloni also told StarWars.com that the opportunity to finish the story is more than a bit of an honor. "It reinforces the things I learned from George," he says. "It reminds me of the important elements that go into making Star Wars."
Of course, since The Clone Wars takes place between the events of Attack of the Clones and Revenge of the Sith, it won't have much bearing on the timeline that's being written in the new trilogy movies.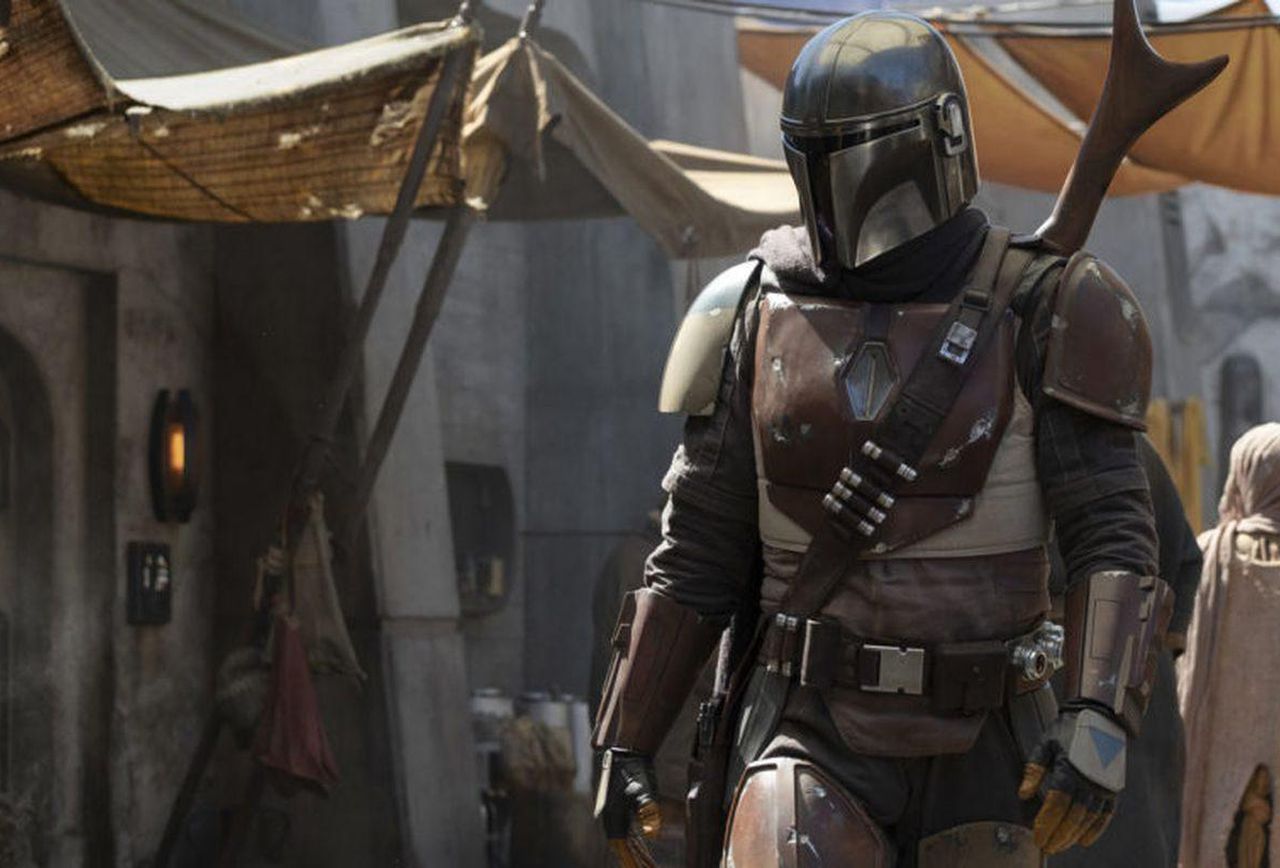 The Mandalorian (November 12, 2019)
Since the planned Boba Fett movie got axed, all eyes are now on Jon Favreau's live-action Star Wars series, which focuses on a completely different bounty hunter (who just happens to look exactly like Boba Fett).
Set sometime between Return of the Jedi and The Force Awakens (so definitely after Boba tripped into the Sarlacc's mouth hole), the 10-part series will "follow the travails of a lone gunfighter in the outer reaches of the galaxy far from the authority of the New Republic." 
Favreau is promising new planets and new characters for the series, but we should expect at least some crossover with the rest of the Star Wars universe. The official synopsis about a "lone gunfighter" suggests a Western theme, but the plot details are still very thin on the ground for this one.   
The Cassian Andor Series (TBA)
There's been precious little news on new Lucasfilm movie projects for a while now, but plenty has been happening in the world of TV. After The Mandalorian announcement came the news of a second, separate, live-action series starring Diego Luna – reprising his role as Cassian Andor, the Rebel spy from Rogue One. He is joined by Alan Tudyk, who returns to play the brilliant K-2SO. According to a statement on StarWars.com, the show will be a "rousing spy thriller" that "will explore tales filled with espionage and daring missions to restore hope to a galaxy in the grip of a ruthless Empire." 
Based on what we know about the character from the film, it sounds like the series will cover similar story ground to Star Wars Rebels, seeing the Rebellion in underground action as it gathers strength and numbers around the time of A New Hope – with Cassian set to be one of the biggest unsung heroes that the Skywalker saga doesn't mention. 
There's no word on other castings (or a showrunner) yet, but the series is likely to be another big title primed for the launch of Disney's new streaming platform next year. We have more info on the show here.
Rian Johnson's New Trilogy (TBA) 
Rian Johnson's revisionist take on the franchise with The Last Jedi messed with a few too many memories for a certain segment of fans. But before the movie was even released, Lucasfilm put Johnson in charge of a whole new trilogy of films. 
"We all loved working with Rian on The Last Jedi," said Kathleen Kennedy, president of Lucasfilm in a statement. "He's a creative force, and watching him craft The Last Jedi from start to finish was one of the great joys of my career. Rian will do amazing things with the blank canvas of this new trilogy."
Working with his producing partner, Ram Bergman, Johnson released a joint statement last November about how excited he was about the whole thing. "We had the time of our lives collaborating with Lucasfilm and Disney on The Last Jedi," he said. "Star Wars is the greatest modern mythology and we feel very lucky to have contributed to it. We can't wait to continue with this new series of films."  
further reading: Rian Johnson's New Star Wars Trilogy is an Opportunity to Get Weird With the Franchise
And then… nothing else happened. It's not unusual for a massive top-secret Disney production to be kept under tight wraps, but it is unusual that we haven't heard any more official news about it in almost a year. 
Among the bitter fan backlash that followed The Last Jedi came unfounded rumors that Disney was scrapping its plans for the new trilogy altogether – with the fact that Iger didn't directly mention Johnson in his "slowdown" announcement making things worse. However, Johnson has since confirmed that he is, in fact, still working on his new trilogy – answering a question on Twitter with a decisive "yup" (and a fist bump emoji).
Beyond the confirmation that it's still happening, we don't know anything else about the new trilogy. After J.J. Abrams has finished wrapping up the classic Skywalker saga, it's likely that Disney will want to keep the momentum going and start a brand new set of films – one that isn't so beholden to the originals. It's also entirely possible that the new chapters will continue the story of the newer/younger characters that Abrams introduced. If Disney wants to repeat the success of the Marvel Cinematic Universe, the future of Star Wars will probably lie in bigger universe building, cross-over characters, and lots of sequels.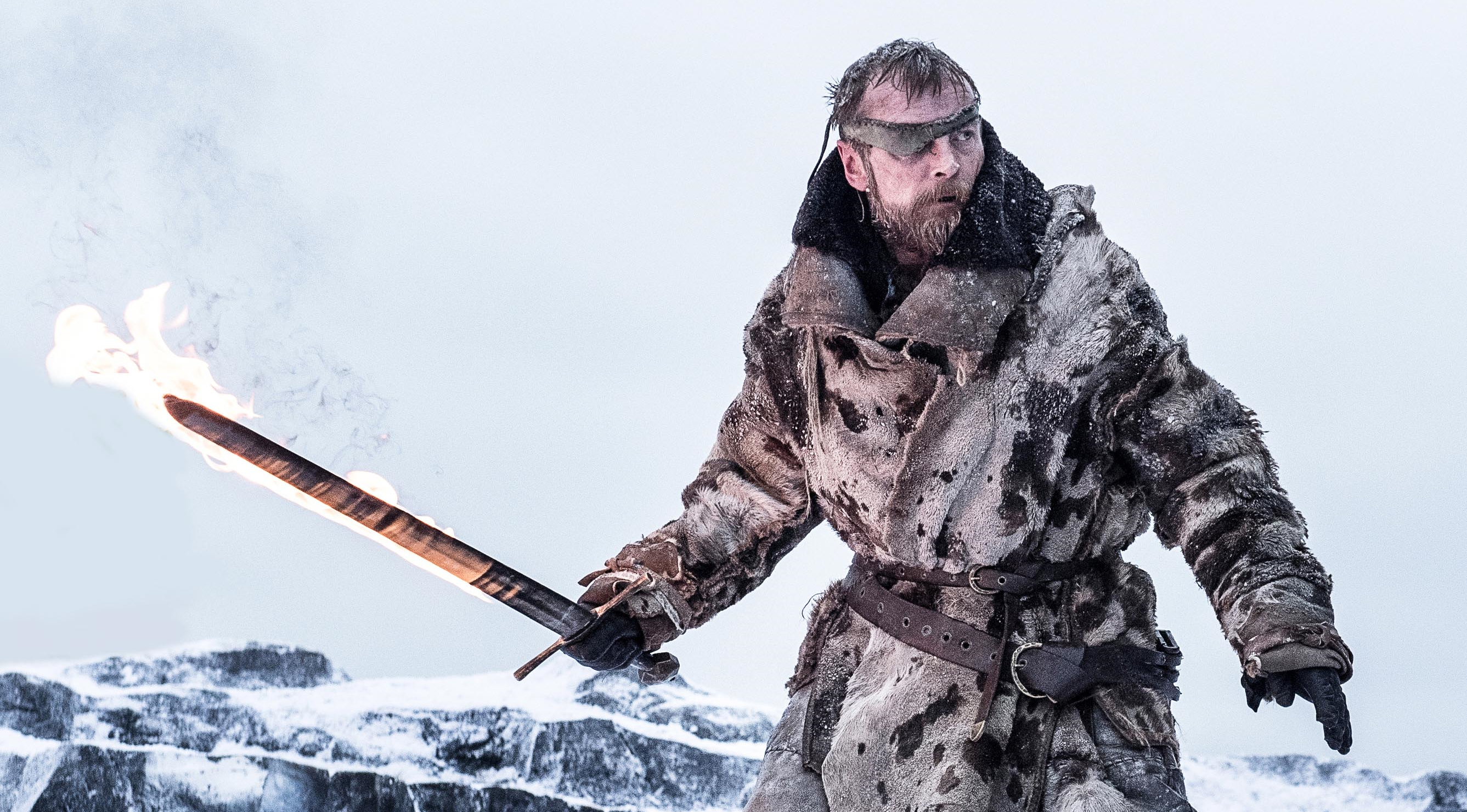 The Weiss and Benioff Movie Series (TBA)
One movie series that did get a mention in Iger's statement is the one being developed by D.B. Weiss and David Benioff – the showrunners behind Game of Thrones.
Confirmed to be completely separate from both the Skywalker saga and from whatever Johnson is doing, Weiss and Benioff will be bringing a completely new "series" of films to the Star Wars universe – suggesting that we're going to have two different sets of films following two different storylines/timelines competing for our attention post-Episode IX.
further reading: Why the New Star Wars Trilogy Needs to Hire Diverse Creators
"David and Dan are some of the best storytellers working today," said Kennedy. "Their command of complex characters, depth of story and richness of mythology will break new ground and boldly push Star Wars in ways I find incredibly exciting".
Responding with a joint statement, Weiss and Benioff said that they were honored "and a little terrified" by the responsibility, but gave nothing away about their plans.
If Johnson's trilogy is running at the same time, this new series will likely have to differentiate itself enough to seem like something else. Will one series be set in the past and one in the future? Will one continue with Abrams' characters and another follow an entirely different group?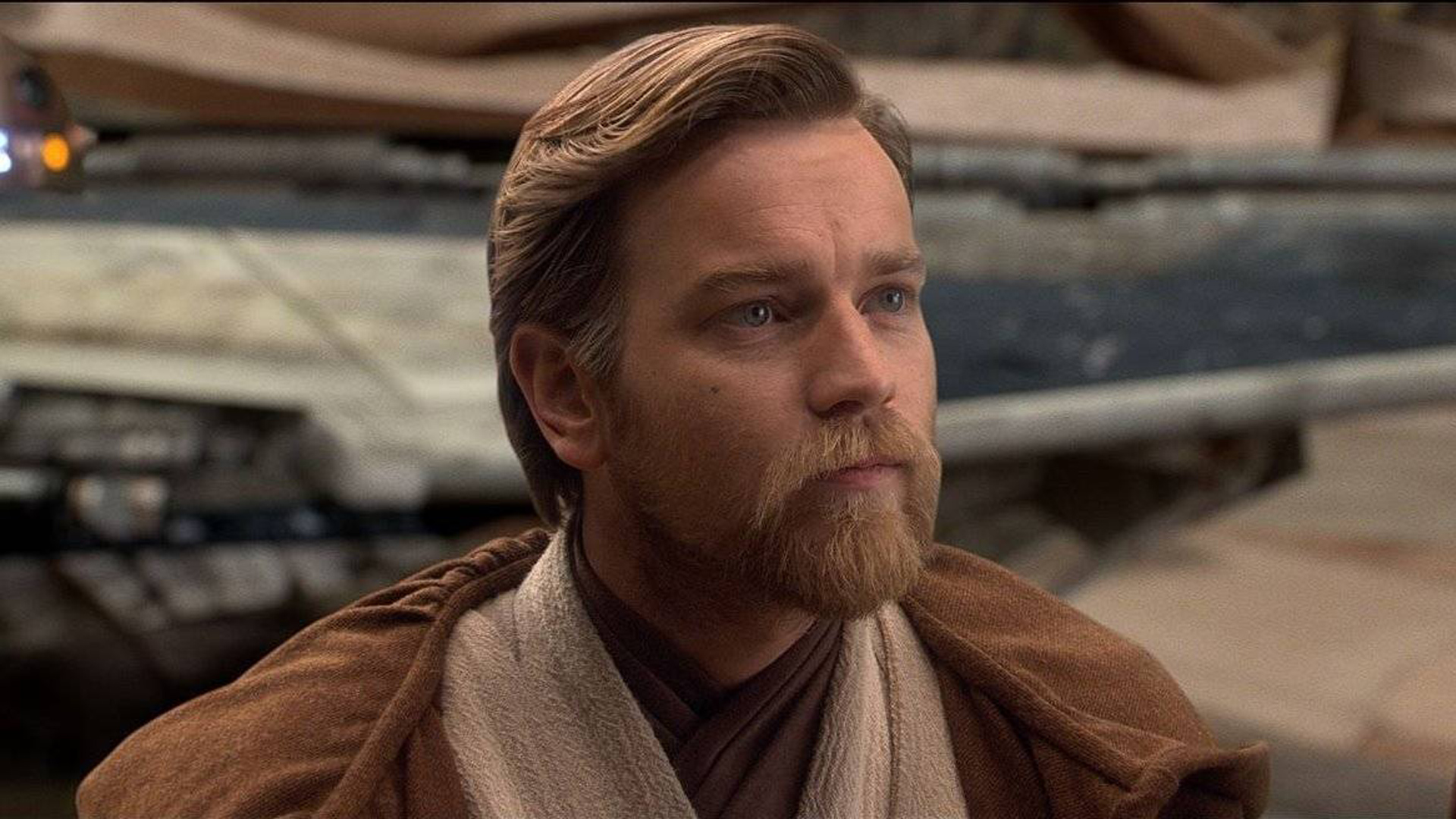 Untitled Third Anthology Movie (TBA)
The original plan was for Disney to release three new "trilogy" movies and three new "anthology" movies, one each year, until 2020. We've already had two, in the form of Rogue One: A Star Wars Story and Solo: A Star Wars Story, but the third one seems to be MIA at the moment. Nothing was mentioned in Iger's slowdown announcement but, equally, the only upcoming movie that was officially canceled was the Boba Fett spin-off – which means we should still be due another spinoff if and when it ever gets taken "off hold." 
Of course, the likelihood here is that "on hold" is just a nice way of saying "axed," and we won't ever actually get another standalone movie – but since that hasn't been officially announced, there's also a (slim) chance we'll see some kind of standalone movie at some point in the near future. Yoda and Obi-Wan still seem to be frontrunners here for heading up their own films, with the latter originally to star Ewan McGregor and to be directed by Stephen Daldry.  
But that was a long time ago now – in a galaxy where Solo didn't tank and The Last Jedi didn't sour some opinions about revisiting classic canon characters. Will we ever see another anthology movie?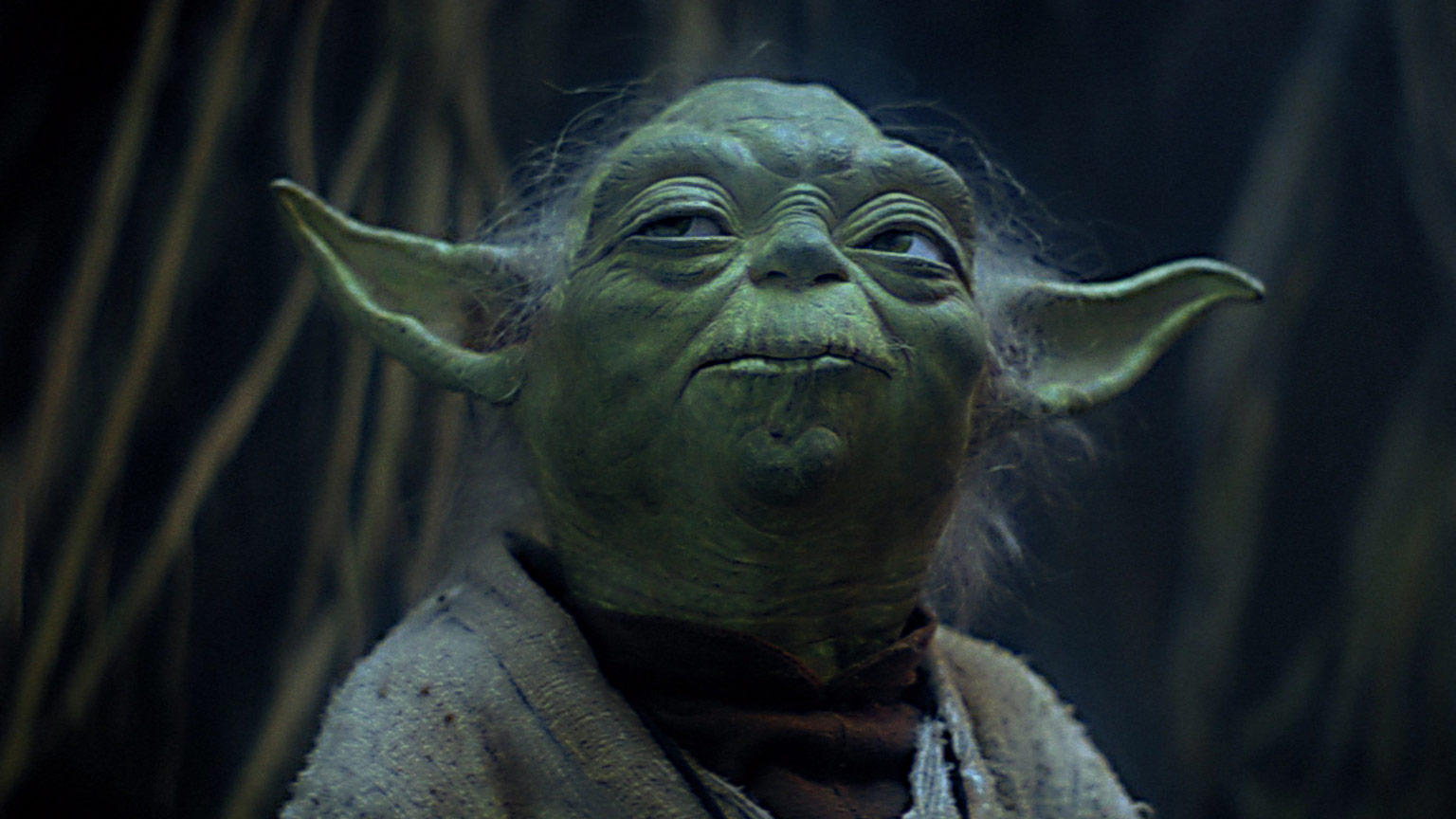 After that…
Assuming Episode IX makes a boatload of money, assuming the TV shows are a huge success, and assuming both new trilogies work as well as Disney hopes they will (that's a lot of assumptions), the long-term future of Star Wars looks bright. Disney certainly knows how to milk a franchise without ruining it, and with the right people in the right jobs, there's every chance that Star Wars will run for years telling interesting, original, exciting sci-fi stories in an ever-expanding universe. 
But… A large part of what made The Force Awakens and The Last Jedi work was arguably down to nostalgia, with fans who grew up with the original Skywalker saga keen to see how it all played out. Once Abrams' Episode IX is told, will audiences still flock to see stories about new Star Wars characters in the same numbers?  
Clearly, Disney is well aware of the problem. It has to make the new films appeal to young audiences if it wants any hope of seeing Star Wars last past 2020 – but that often means doing things that some old fans are going to hate. Is it possible to walk the line between both camps? Is it sensible to even try? 
As Yoda rightly pointed out, this really is a "do, or do not" situation. Whether Star Wars "does" or "does not" have a future past Episode IX remains to be seen, but the next few years are still going to be pretty exciting for fans of the Force.  
Listen to the latest Den of Geek Podcast:
Subscribe: Apple Podcasts | Spotify | Stitcher | Acast | RSS