Features
Examining Sony's Upcoming Franchise Slate
Spider-Man, Jumanji, Dragon Tattoo and more: we look at the future plans for Sony's blockbusters...
This article comes from Den of Geek UK.
This feature contains a spoiler for Jumanji: Welcome To The Jungle.
It's tempting to think of Sony Entertainment in the 21st century as JK Simmons. Looking at their franchise slate for the last 15 years and the next five, there has to be a J. Jonah Jameson figure somewhere at the studio, banging their fist on their desk and demanding more Spider-Man pictures.
Of course there's other stuff going on at the Tokyo tech giant's filmmaking arm, which encompasses Columbia Pictures, TriStar Pictures, their Classics and Animation divisions and various other partnerships. But while Sony is one of the traditional Big Six studios, it frequently lands outside of the Big Three when it comes to the box office.
Since the turn of the century, a webhead has given them their most lucrative and prolific property, going through three separate iterations in the last two decades. Sony has the global tentpoles in their stable, but outside of Spider-Man, it hasn't been easy to get them standing. Some of them seem to languish in development, while some of their biggest blockbuster successes of the last decade come with major caveats.
Still, looking ahead, Sony has a healthy roster of franchises to work in, and some big plans for the next few years. As you'd expect, they largely involve Spider-Man, but to some extent, the studio seems to have bounced back from the piffling major international crisis in which they were embroiled just a few years ago.
The last ten years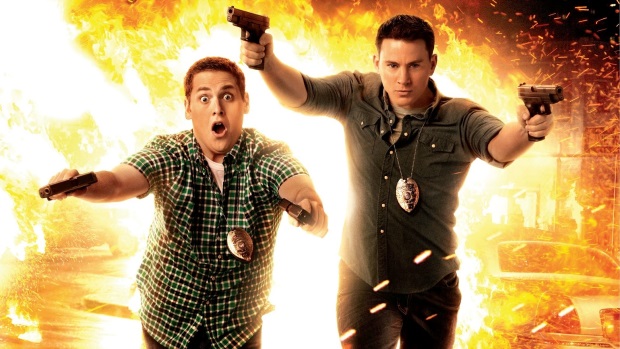 We've still got a soft spot for Sam Raimi's Spider-Man 3. Muddled and awkward though it is, it wasn't especially well received, compared to the previous two instalments. It's still the highest grossing entry in Raimi's trilogy, and a decade ago, Sony was eager to get Spider-Man 4 and even Spider-Man 5 and 6 underway.
By January 2010, Raimi quit Spider-Man 4, stating that the planned May 2011 release date wasn't achievable based on the fraught development process and his unhappiness with the script drafts he had seen up to that point. A new creative team delivered the reboot, The Amazing Spider-Man a year after the prescribed date.
This was one of the big draws that put Sony at the top of the studio rankings in 2012, along with other sequels Skyfall and Men In Black 3, and franchise starters 21 Jump Street and Hotel Transylvania rounding out their top five. However, Amy Pascal, co-chairman of Sony Pictures, would later describe it as "a shitty year" as a result of lackluster profits in relation to massive box office grosses.
In their agreement with James Bond rights holders MGM, they paid half of Skyfall's budget but only took a quarter of the profits after it grossed over $1 billion worldwide. The Spider-Man reboot made $758 million worldwide, but after budget and marketing costs, the studio made a fraction of the profits of previous instalments. Worse, they just about broke even on Men In Black 3, because of existing back-end deals secured by Will Smith and producer Steven Spielberg on the first two films.
Ben Fritz's book The Big Picture: The Fight For The Future Of Movies details some of Sony's problems over the last decade, and specifically, a common in-studio practice of inflating box office projections in order to get projects greenlit and to justify big budgets to their parent company. Unfortunately, this sets many of their big films up to "underperform" – this is how a film can earn hundreds of millions of dollars more than it cost to make and still be called a disappointment in relation to investment in it.
For instance, The Amazing Spider-Man 2 cost $260 million to make on a projected $865 million box office, and fell $150 million short of expectations. The film, which shows how much further the property had to fall after the perceived nadir of Raimi's Spider-Man 3, set up a lot of ongoing stories for an intended cinematic universe that would include a threequel and a Sinister Six spin-off directed by Drew Goddard. These plans were aborted, and Sony eventually went to the negotiating table with Marvel Studios to hammer out a co-production deal that led to last summer's Spider-Man: Homecoming.
And then there was Christmas 2014. In the wake of a massive corporate hack linked to North Korea and the release of the Seth Rogen comedy The Interview, scripts, whole films and most damagingly of all, personal information and emails of Sony personnel were all leaked online. It is still this site's policy not to delve into the cyberterrorist attack, but needless to say, the whole fiasco was damaging to the studio's reputation. Even President Barack Obama criticised the studio for pulling The Interview from its planned theatrical release.
Since then, the studio hasn't had a massive recovery in its fortunes, with potential franchises like The 5th Wave, Ghostbusters, and The Dark Tower falling victim to inflated box office expectations. The recent success of Jumanji: Welcome To The Jungle marks a definite upswing – the belated sequel is now their biggest movie of 2017, and it's well on its way to toppling the first Spider-Man as their most successful live action movie at the domestic box office.
Here, then, is our look at Sony's slate…
Sony's Marvel universe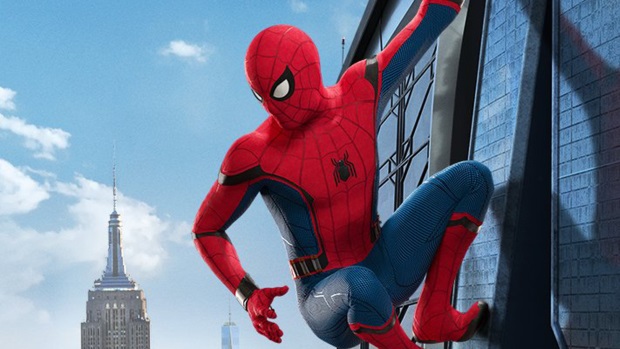 A sequel to Spider-Man: Homecoming is pencilled in for next summer, following Tom Holland's Peter Parker after two Avengers outings. As with Homecoming, Sony will distribute the film, but it will be part of Marvel Studios' cinematic universe.
It recently emerged that Sony could have scooped the rights to characters like Iron Man, Captain America, Black Panther, and everyone else that Marvel hadn't already licenced out to other studios back in 1998, in a deal that would have cost about $25 million. The higher-ups declined and made a deal for just Spider-Man. With the benefit of hindsight, this seems like a big mistake, but Sony still has other plans for the characters they do have.
Later this year for instance, the Venom spin-off, which has been in development since Spider-Man 3 at least, is finally arriving in cinemas, starring Tom Hardy as Eddie Brock. It seems that Sony's Marvel universe will be separate from the MCU at large, so don't expect Holland to show up. We want to keep an open mind on this one, but Ruben Fleischer's film will have an uphill battle in spinning off a character whose origin is mostly defined by his relationship to Spider-Man, without Spider-Man ever appearing. The dour, personality-lite teaser trailer didn't help much either.
Last month, director Gina Prince-Bythewood was set to start production on Silver & Black, a spin-off featuring the characters Black Cat and Silver Sable, for a 2019 release, but this has been delayed indefinitely due to script issues. Other supporting characters mooted for their own spin-offs include Mysterio, Kraven the Hunter, Morbius the Living Vampire and Nightwatch, the latter of which is reportedly being lined up for Spike Lee to direct, with a script from Luke Cage showrunner Cheo Hodari Coker.
While this particular adult-oriented universe will likely hinge on Venom's performance, the third planned continuity might have more success by aiming at the younger audience. Spider-Man: Into The Spiderverse is a dimension-hopping animated film featuring Ultimate Spider-Man's Miles Morales as the lead character, rather than Peter Parker, and it's due in cinemas this Christmas.
The story comes from Phil Lord and Christopher Miller, who previously made Cloudy With A Chance Of Meatballs for Sony Pictures Animation. This may not be a full-on comedy like The LEGO Batman Movie, but with Homecoming and every other Spider-Man film thus far landing squarely in the PG-13 bracket, it will be long overdue if this particular "winter Olympics" spin-off film is made specifically for children.
Sony Pictures Animation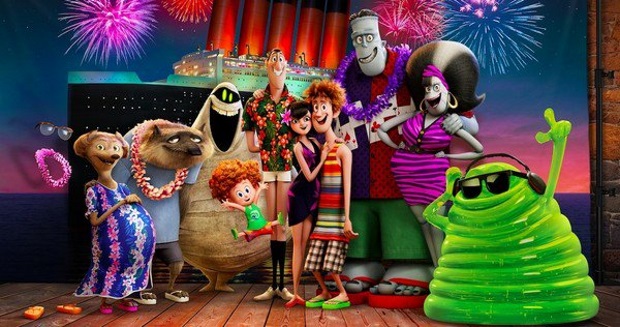 Aside from getting on the Spider-Man bandwagon, the studio's animation has been a consistent hitmaker for the studio since it got into features. This year, Hotel Transylvania 3: Summer Vacation will continue the studio's lucrative relationship with Adam Sander and friends, even after their once reliable live action fare petered out at the box office and moved over to Netflix.
Along with its sister company Imageworks, the studio also serves as an effects house producing some of Columbia's live-action fare, most notably on 2015's Goosebumps. The sequel to that film, Horrorland, arrives in cinemas this Halloween, with Jack Black returning as author R.L. Stine and tangling with his spooky creations Jumanji-ing their way into reality.
Outside of Hotel Transylvania, the studio has franchises like Open Season, Surf's Up, and Cloudy With A Chance Of Meatballs, which have all had direct to video sequels or spin-off TV series. Smurfs: The Lost Village served as a fully animated reboot of the property and made a fair chunk of change on its $60 million budget, so further outings in Smurf Village would not be out of the question.
The studio also had a short-lived partnership with Aardman, which yielded two films in 2011 and 2012 – the CG-animated Arthur Christmas and the more traditional stop-motion feature, The Pirates! In An Adventure With Scientists. Although both were well received, this partnership ended after Sony passed on a sequel to The Pirates!.
"It's maddening because it was quite close actually" director Peter Lord told the Hollywood Reporter. "Sony had a magic figure in their mind as what it needed to do internationally. It got close, but not quite close enough. I was all fired up for doing more. It was such fun to do! We actually have a poster for The Pirates! In An Adventure With Cowboys. That would have been just great."
Meanwhile, Sony is set to distribute Rovio Animation's The Angry Birds Movie 2 next summer. I don't know what else we expected from the people who gave us The Emoji Movie. And look at their currently playing Peter Rabbit, which feels like the film everyone was scared Paddington would be and is currently closing on the $200 million mark worldwide. A similarly bastardized Beatrix Potter cinematic universe could be in the works…
Columbia Pictures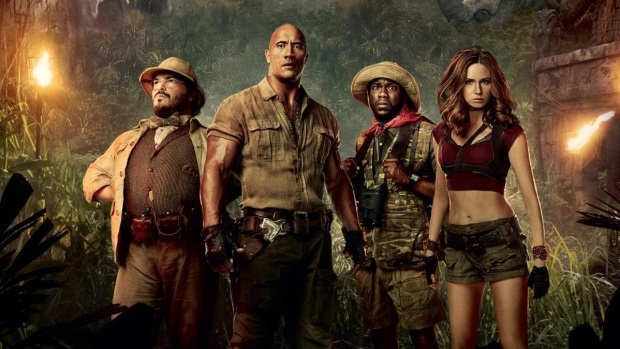 Columbia has a big year ahead for franchise films, including Sicario: Day Of The Soldado (which they've acquired from Lionsgate) and The Equalizer 2, starring Denzel Washington, plus a Lisbeth Salander reboot in the shape of Fede Alvarez's The Girl In The Spider's Web.
For the immediate future, surely all eyes will be on a third Jumanji movie, given the incredible legs of the second one in the face of competition from Star Wars: The Last Jedi. The December release returned to the #1 spot at the US box office in February, making it the first film to achieve this feat since Titanic. The throwaway destruction of the Jumanji game at the end of the film doesn't look like they expected to make more of these movies, but the release date for part 3 is set for December 2019, setting up a second round with JJ Abrams' Star Wars Episode IX.
Also coming next year, the studio will have another run at Men In Black, without Will Smith and Tommy Lee Jones. Thor: Ragnarok stars Chris Hemsworth and Tessa Thompson will reunite, presumably playing a new generation of covert agents protecting the Earth from the scum of the universe, in a film that's pencilled in for May 2019. Later in the year, we'll see June's Charlie's Angels reboot directed by Elizabeth Banks, October's The Crow starring Jason Momoa, and December's Masters Of The Universe will hopefully happen this time.
Another of Sony's big franchises of the last decade is based around Dan Brown's Robert Langdon. Following 2009's Angels & Demons, Ron Howard and Tom Hanks were due to return for a film based on The Lost Symbol, but it was ultimately leap-frogged to the screen by 2016's Inferno. The film had a lower budget than the other films in the series, but also grossed less, and as yet, it seems there are no plans to go back to The Last Symbol or last year's fifth Langdon novel Origin.
Meanwhile, the MiB spin-off means that the long discussed crossover with 21 Jump Street is off the table for now, but that franchise has a third instalment and a female-centric spin-off in the works, with directors James Bobin and Rodney Rothman attached respectively. We don't know how you follow 22 Jump Street and its dazzling final credits montage, but if it's just slotting Channing Tatum and Jonah Hill into different undercover situations forever, that'll probably work. Frankly, we hope 23 Jump Street is a Western, just to see if they could get away with it.
Other Sony franchises are certainly spinning off in other directions – another English language remake of The Grudge is coming next year, starring Andrea Riseborough, Demian Bichir and Lin Shaye, and James Wan is tipped to produce a reboot of Resident Evil. Further on the video game movie front, the studio is developing video game franchises Uncharted (focusing on Tom Holland as a young Nathan Drake), The Last Of Us (with Sam Raimi), Watch Dogs and Raving Rabbids for the screen, though those projects are as yet undated.
TriStar Pictures and Sony Pictures Classics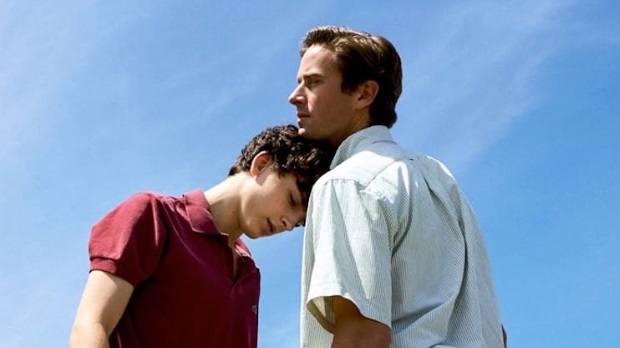 TriStar and Sony Pictures Classics are generally far less concerned with franchises than other arms of the motion picture group, but in this day and age, it'd be odd if they didn't at least have one or two sequels in development.
For starters, the rights to The Chronicles Of Narnia have landed at TriStar, after Disney released two movies in 2005 and 2008 and 20th Century Fox released 2010's third instalment. The Silver Chair has been in development as a soft reboot of the franchise for some time, and whenever it eventually arrives, it's reportedly going to be Joe Johnston's last directorial outing before he retires. Also on the fantasy front, a belated sequel to Labyrinth, directed by Fede Alvarez and written by Nicole Perlman, is apparently on the cards.
More unusually, we've heard that Edgar Wright is working on a sequel to last year's Baby Driver. If that comes through, it would be his first direct sequel, and would presumably at least see Ansel Elgort return for more music-fuelled criminal shenanigans.
And over at Sony Pictures Classics, there's a sequel to the Oscar-winning Call Me By Your Name in development. Director Luca Guadagnino has said that there could be up to four follow-ups featuring Timothee Chalamet and Armie Hammer's characters, dropping in on them at different intervals, a la Richard Linklater's Before films, but the first sequel is tentatively due out in 2020.
Die another day?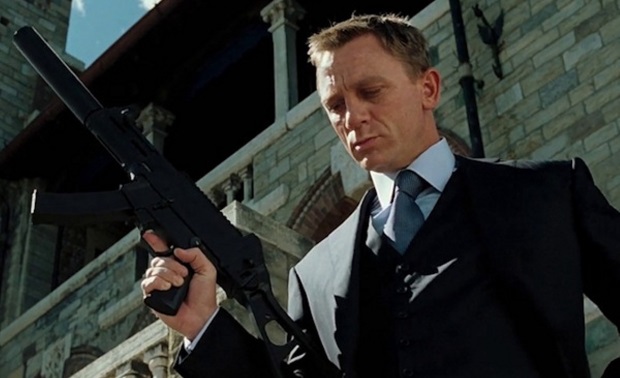 Finally, the question that's had all too much coverage in recent years – what's going on with Bond 25? We now know that Danny Boyle will direct Daniel Craig in what's presumed to be his final outing as James Bond, but as mentioned, Sony's relationship to one of their biggest franchises of recent years is surprisingly one sided, in favour of MGM.
In their four picture distribution deal, Skyfall and Spectre were Sony's biggest films in their respective years, and the first two Craig outings, Casino Royale and Quantum Of Solace, both placed second in strong years for the company. But with the two most recent films, budgets have ballooned north of $200 million, with Sony down to foot 50% of the bill and only get 25% back.
But with Spectre, the distribution rights are up in the air now. We've learned that indie outfit Annapurna Pictures will team with MGM and EON Productions for US distribution, but last we heard, the international rights are still up for grabs. Spectre grossed three times more internationally than domestically, so it's no surprise that five different studios are engaged in a bidding war for them.
Sony obviously still wants to be in the Bond business, having gone to the trouble to present an hour long pitch on a reconstructed set for the very first film, Dr. No. Moreover, it's been speculated that because EON is only offering a one picture deal this time around, the Broccoli family might finally be ready to sell the rights after sending Craig off. If so, there could be scope for Sony or whichever other studio gets hold of Bond 25 to acquire the franchise outright.
Along with the Marvel Studios deal, it's not unfair to observe that Sony's two biggest franchises are tied to other partners. Although they have a healthy roster of live-action and animated franchises, and at least one Jumanji-sized hit under their belt at the start of this calendar year, their release slate tends to shift around a lot, which has contributed to a reputation for betting big on big misses. Next time, we'll start getting into how the Big Three have more than enough on their slates…