News
Link Tank: Get a Free Copy of G.I. Joe (2019) #1!
We're giving away 300 copies of G.I. Joe issue #1 with our friends at IDW and D3 Go! -- plus, more news in today's Link Tank!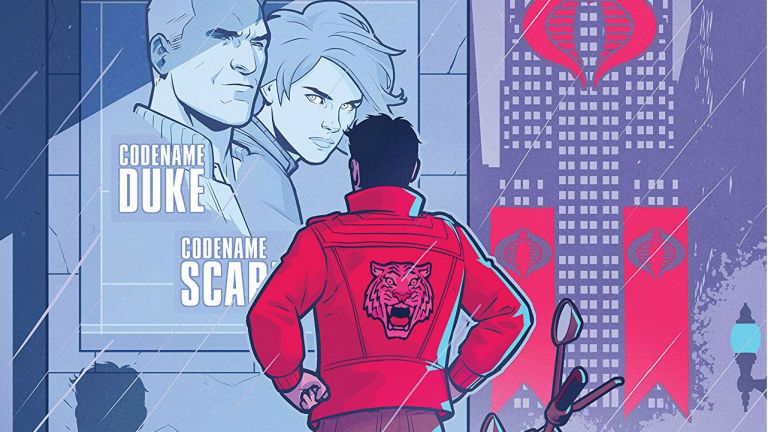 Cobra is back! And where there's trouble, G.I. Joe will be there! 
To celebrate the recent launch of G.I.Joe: War on Cobra for iOS and Android devices, we're partnering up with our friends at D3 Go! and IDW to give away free digital copies of G.I. Joe (2019-) #1! 
The coronavirus is affecting every aspect of our lives—a number of conventions and other major public events have been canceled in an effort to curb the spread of infection.
"The coronavirus scare is causing school closures, quarantines, and runs on grocery stores as panic and precautions ramp up in the United States and more and more cases are confirmed. For us geeks, who often like to stay safe in our nice, quiet houses this would be fine—except it's the start of con season.  There are many cons on the horizon, both specifically nerdy and more general, as well as all sorts of major public events. Many such events have already been canceled in the wake of the spread of COVID 19…"
Whether or not you're on board with foldable smartphones, the Samsung Galaxy Flip Z may just be the hottest new phone worth caring about.
"Honestly, the biggest compliment I can give the Z Flip is that it feels a lot like a traditional smartphone, but with the ability to bend the screen in half and end calls by slamming the phone shut, which is really goddamn satisfying. Now I admit the part about functioning as a normal phone might not sound like much, especially for something that costs $1,400, but it really is a massive improvement, enough for me to say that the Z Flip feels like a more refined, second-gen take on foldable tech."
Twitter is experimenting with Tweets that expire. And yes, it is basically Twitter's version of Instagram Stories.
"Afraid of tweeting out something you might regret? Twitter is experimenting with possible a solution: In Brazil, the company is starting to offer disappearing tweets, which will expire from public view in 24 hours. 'People often tell us that they don't feel comfortable Tweeting because Tweets can be seen and replied to by anybody, feel permanent and performative,'  announced Twitter product lead Kayvon Beykpour on Wednesday."
UFO sightings in the United States increased dramatically in 2019, especially in the states of California, Florida, and Washington.
"In 2018, a modest 3395 people in the U.S. and Canada submitted their accounts of UFO sightings to the National UFO Reporting Center. In 2019, that number jumped to 5971. Apparently, aliens are especially fond of flying their aircrafts over California, Florida, and Washington; according to ABC News, they were the three most popular states for UFO sightings in 2019, with 485, 385, and 222 reports, respectively. Nevada, home of the infamous Area 51, totaled only about 70 for the year."
Check out every Pixar Movie ever ranked from worst to best by our friends at Thrillist.
"Choosing a favorite Pixar movie is an impossible task we wouldn't wish on anyone — not even Sid, the toy-torturing bully first introduced to audiences back in 1995. But with Toy Story 4 tumbling into theaters this weekend, we decided to pull our favorite play-things out of the closet and rank all 21 of the company's films, from worst to best. Grab a hanky — things are about to get kid-friendly but emotionally devastating!"