Features
Sky Cinema: What's New in November 2021?
With the Mortal Kombat reboot and A Boy Called Christmas on the way, let's take a look at our pick of the movies Sky Cinema will offer in November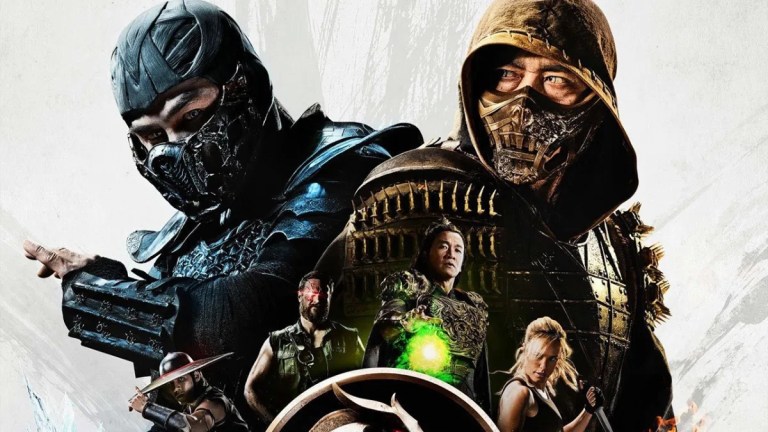 Sky Cinema subscribers of a certain age will be already practising their in-air sword-based apple slicing in readiness for the arrival of Dogtanian and the Muskehounds on November the 8th, but there's something for all tastes and ages in our pick of the daily movie highlights below. How about the Mortal Kombat reboot, or the return of the titular Critters in 2019 horror comedy Critters Attack? Read on in our handy guide.
Movie Premieres & Sky Originals
Snatchers – 3rd November
American sci-fi comedy horror about an extra-terrestrial teen pregnancy, featuring comedian Rich Fulcher.
Meander – 4th November
French sci-fi action film with shades of Cube, about a woman trapped in a mysterious deadly maze.
Mortal Kombat – 5th November
Martial arts fantasy rebooting the original film series, based on the cult favourite video game. Iron Fist's Lewis Tan stars.
Dogtanian and the Three Muskehounds – 8th November
A feature-length Spanish CGI version of the beloved 1980s cartoon based on the famous Alexandre Dumas novel.
Critters Attack! – 9th November
2019 reboot of cult horror favourite Critters for which reviews were not kind.
The Colour Room – 12th November
A Sky Original starring Bridgerton's Phoebe Dynevor as 1920s ceramics artist Clarice Cliff, and A Discovery of Witches' Matthew Goode.
Embattled – 14th November
Stephen Dorff stars in this MMA action drama about a father and son.
Daphne & Velma – 15th November
You wanted to know what Scooby Doo's Daphne and Velma were up to in high school? This live-action prequel is your chance to find out.
Military Wives – 19th November
Kristin Scott Thomas and Sharon Horgan play the partners of soldiers overseas in Afghanistan who start a choir. Based on a true story and directed by The Full Monty's Peter Cattaneo.
Locked Down – 20th November
Anne Hathaway and Chiwetel Ejiofor star in a rom-com heist thriller, written and produced during the Covid-19 pandemic.
Lorelei – 23rd November
A well-reviewed drama starring The Hunger Games' Jena Malone and American Gods' Pablo Schreiber about a man released from prison who reunites with an old flame.
Riders of Justice – 24th November
Mads Mikkelsen leads a decent cast in the story of a bereaved husband on a revenge mission.
A Boy Called Christmas – 26th November
Start feeling festive with this live-action adaptation of Matt Haig's book, about a young boy and his CGI pet mouse venturing in search of his father. Stephen Merchant, Maggie Smith, Jim Broadbent, Kristen Wiig and Sally Hawkins star.
Nancy Drew and the Hidden Staircase – 29th November
It's Sophia Lillis plays the US teen detective in this 2019 revival of the beloved book character.
Coming in December
Last Train to Christmas – 18th December
Michael Sheen and Nathalie Emmanuel star in this Sky Original about a man travelling home for Christmas who finds himself on a train that lets him revisit different parts of his life.
A Christmas Number One
Freida Pinto and Iwan Rheon star in this rom-com about a music producer and the uncle of a seriously ill teenage girl who wants him to get the Christmas number one spot.
Read more about Sky Cinema packages here.