Features
Hercule Poirot Actors Ranked From Poor to Perfect
Albert Finney? Alfred Molina? Kenneth Branagh? Mirror Mirror on the wall, who's the best Poirot of them all?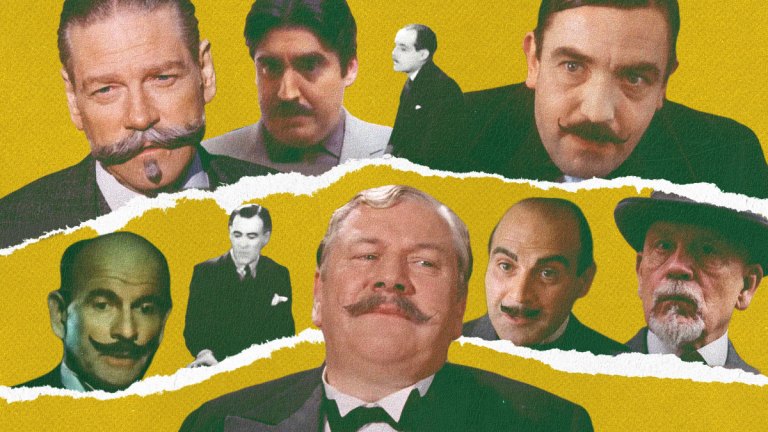 Mes enfants! A Haunting in Venice marks the third entry in Kenneth Branagh's Agatha Christie movie series, finally giving us enough evidence to sift through in order to solve the present mystery: who is the best screen Hercule Poirot?
Taking into account appearance, accent, mannerisms, brilliance of mind, vanity, theatricality, humour, pathos, and of course the all-important moustache, here's our ranking from most unfortunately disappointing version of the detective, to Poirot perfection.
A bit of housekeeping: only English-language screen Poirots have been included, so no radio, animated, international or videogame versions appear below, nor do bit-part sketch comedy Hercules. The nine actors in contention range almost a century in time, several inches in height, and vastly in their take on what makes a proper Poirot.
9. Tony Randall in The Alphabet Murders (1965)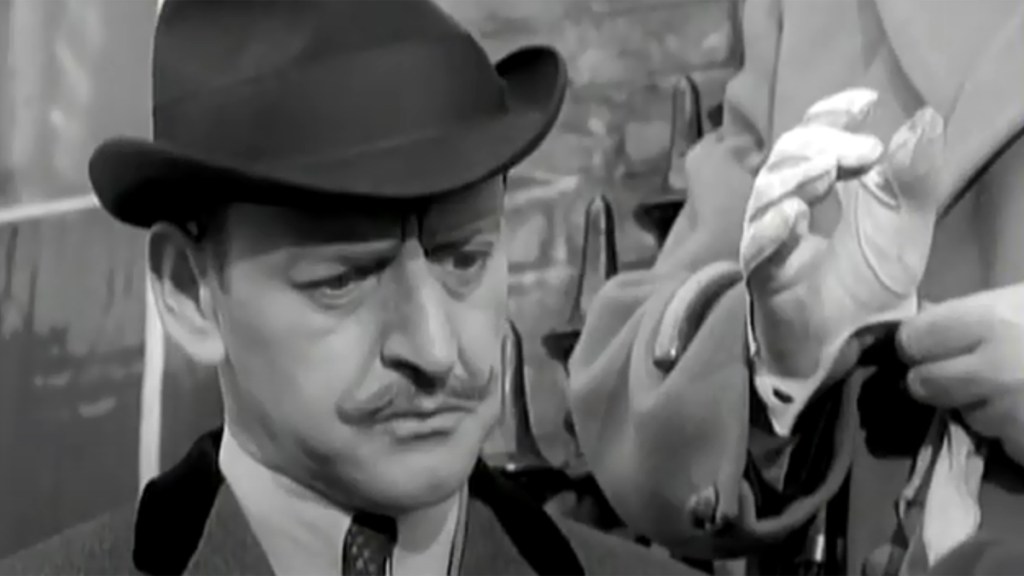 A sense of humour is key to Poirot. His fastidiousness and affectations have always made him a slightly ridiculous character who's treated as such by his creator – and not always affectionately (Christie famously tired of him). Poirot himself often takes a sardonic view on the world expressed through dry witticism. An entirely straight Hercule Poirot then, wouldn't work at all, but then neither does this broader-than-broad comedy version.
The Alphabet Murders is directed by Frank Tashlin, whose trade was in Looney Toons cartoons, and larger-than-life comic performances as found in the Three Stooges and Jerry Lewis flicks he helmed in the 1950s. The version of Hercule Poirot he and Tony Randall created for this 1965 send-up looks the part, but acts like a ninny and sounds like he bought his transatlantic accent from a discount store (this Poirot's "liddle grey cells" are more US drawl than European.) Randall plays Poirot largely as an upper class Brit who strangles a few vowels when he remembers his Belgian heritage, and the film presents him as a joke through and through, from the French accordion music that follows his every move to the comedic set pieces that find him doing yoga in a police cell and riding a horse around a royal park among the groovy chicks of swinging sixties London. Pas bon.
8. Alfred Molina in Murder on the Orient Express (2001)
What was it about the dapper, petite, shiny coiled spring of a character that inspired the makers of this CBS TV movie to cast six-foot two Alfred Molina, dress him like a crumpled travelling salesman and let him give the role this little energy? At least Tony Randall (see entry above) was aiming for laughs, but Molina drifts around this lacklustre modern-set adaptation of a Christie classic largely without aim at all.
Molina's height isn't the problem – Peter Ustinov added inches to the character's book size and more than got away with it. With the lack of grooming (remembering that this is a character who'd walk for miles on sore feet rather than swap his smart patent leather shoes for something more practical) and the modern setting, comes a lack of sprightliness. Molina is studiously avoiding caricature and keeping his performance restrained, which is perhaps to his credit, but for the intrinsically theatrical presence of Poirot? Great actor in other roles, but this one's all wrong.
7. Austin Trevor in Alibi (1931), Black Coffee (1931) & Lord Edgeware Dies (1934)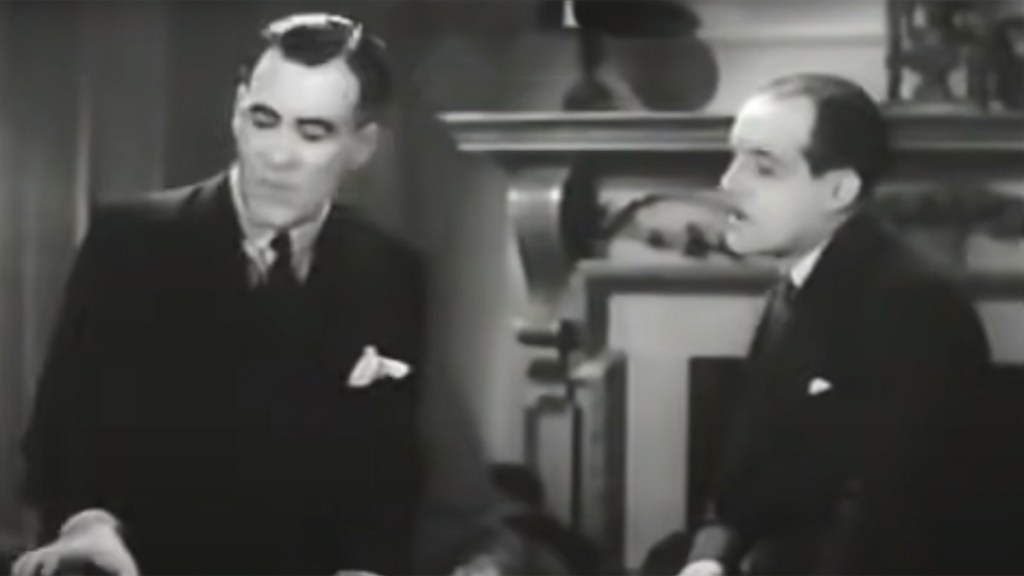 It seems egregious, but the lack of a moustache could be forgiven had Austin Trevor (pictured above, left) as the first screen Poirot ticked more of the character's boxes. Add the bare upper lip to a physique more suited to Sherlock Holmes than Hercule, an alien laxness on the matters of etiquette and exactitude (in Lord Edgeware Dies, this Poirot is called a Frenchman and makes no effort to correct), and an attitude verging on louche, and it's just too far from the pattern.
That said, Trevor (who was reportedly cast in the role due to his fluency in French) is wryly funny in the part, and his portrayal of Poirot's vanity is entertaining and feels character-appropriate. Oh, I don't know, maybe it is just the lack of moustache.
6. John Malkovich in The ABC Murders (2018)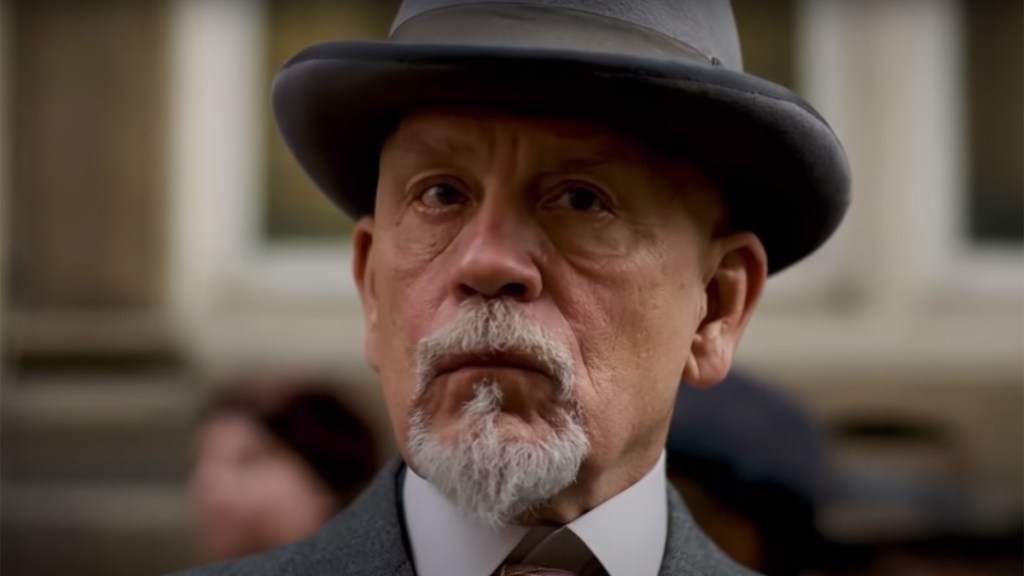 Another six-footer with a revisionist approach to the moustache (it's a goatee beard that symbolically goes from dyed black to pure white over the three episodes of this dark BBC adaptation), John Malkovich's Poirot is in many ways the antidote to Tony Randall's slapstick version. There are no laughs here, just a bleak reflection on the darkest episodes of 20th century history and the shattered souls that never recovered from it.
Malkovich's is a Poirot in anguish, one whose star has faded and who has witnessed the worst of humanity, a Poirot who carries around deep pain and traumatic secrets. He's harried by the public, bereft of his old companions and exists in a seamy, sordid world of cruelty and pain. Like Kenneth Branagh's version in Death on the Nile, there's an origin story for the character that uses poetic licence and provides a neat explanation for the detective's habit of addressing groups of people as "mes enfants". Put simply though, there's no spryness here, no impish quality, and no joy, or in other words, only half of the character.
5. Ian Holm in Murder by the Book (1987)
If, in 1989, David Suchet had taken his older brother's advice not to touch the role of Hercule Poirot "with a barge pole", it's easy to imagine the creators approaching an actor who'd played the part just once a couple of years before. In a meta scene towards the end of 1987 Agatha Christie TV biopic Murder by the Book, Ian Holm-as-Poirot knocks on Christie's door. In a short amount of screen time, Holm gives a very creditable account of himself. He's not quite a caricature, but has the heightened sense of theatricality that's intrinsic to the role, and you could easily imagine a much longer career for Holm in Poirot's shiny shoes.
4. Kenneth Branagh in Murder on the Orient Express (2019), Death on the Nile (2022) & A Haunting in Venice (2023)
Kenneth Branagh clearly takes Poirot seriously – a little too seriously for comfort at times, especially for an iteration of the character sporting quite such a baroque facial arrangement (which, naturally, comes with its own tragic origin story). Melancholy, wistful, sometimes erupting in waspish impatience but conveying an overall sense of decency, Branagh is extremely watchable in the three Poirot films he's made so far.
Not too tall, and immaculately groomed, Branagh's Poirot certainly looks the part. His detective is a dapper eccentric who pulses like a beacon every time he's on screen, making the starry cast of his Murder on the Orient Express (Johnny Depp, Dame Judi Dench…) seem almost bland by comparison. He brings such a tightly wound energy to the part that it's hard to look anywhere else. In fact, pretty much all that's working against him is that he isn't any of the next three.
3. Peter Ustinov in Death on the Nile (1978), Evil Under the Sun (1982), Thirteen at Dinner (1985), Dead Man's Folly (1986), Murder in Three Acts (1986), Appointment with Death (1988)
Book purists may shrink away from Peter Ustinov's larger-than-life bon viveur version of Christie's detective, but film lovers certainly don't. This Poirot cuts a very fine dash, with impeccable tailoring and a moustache that's a dapper accessory rather than a character in its own right (see Branagh, above). It's a generous performance that allows for the odd touch of pathos while mostly prioritising an energetic sense of fun, particularly in the first two pictures Death on the Nile and Evil Under the Sun. Overall, Ustinov makes an endearingly vain and enjoyable Poirot, a character who's easier to spend time with than many on this list.
2. Albert Finney in Murder on the Orient Express (1974)
A Poirot with the right level of intensity to equal that of the book character, and the look to match. Albert Finney made such a successful Hercule that he was Oscar-nominated for Best Actor in a Leading Role in his sole movie outing, 1974's Murder on the Orient Express, which remains probably the most famous screen version of that story.
With a strong but unforgettable accent, the classic Brilliantined hair and black pointed moustache, Finney is in many ways the perfect Poirot. His slightly hunched posture makes him seem in an almost permanent bow (all the better to feign deference to lying aristos), which is all part of the detective's highly successful act. Theatrical, just the right side of pantomimic, with shining eyes and a brilliant mind, he's a joy to watch, as is this film.
1. David Suchet in Agatha Christie's Poirot (1989 – 2015)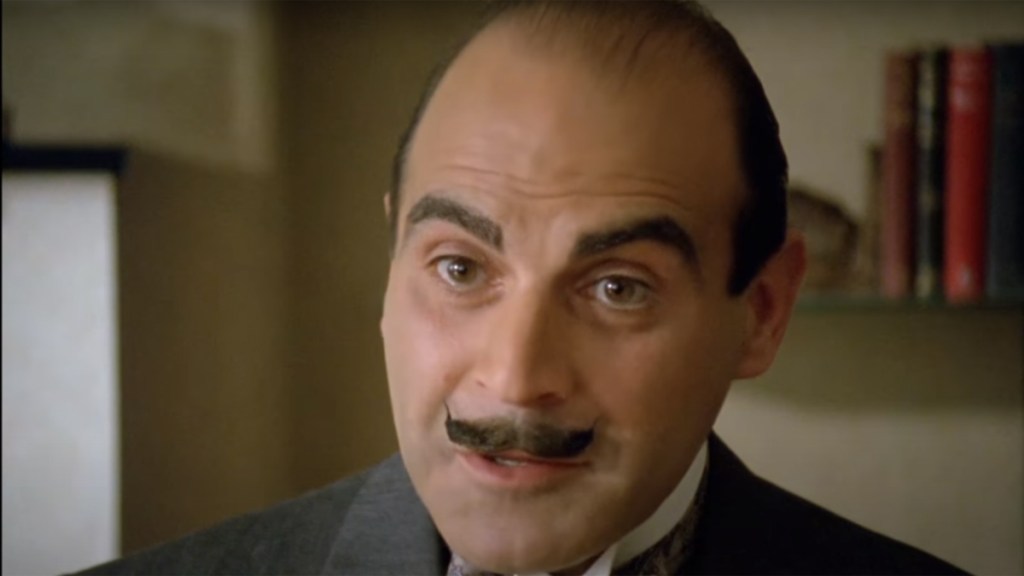 Not too serious and not too silly, David Suchet is the Goldilocks Poirot. His longevity in the role over 24 years of the ITV series makes him indissociable from it, yes, but that longevity is explained by just how perfect a Poirot he makes. Physically, he's spot-on of course, from the fastidious dress-sense to the neat walk and just-so mannerisms. The moustache is undeniably there but doesn't pull focus. The voice is neither caricature nor forgettably bland…
That's all surface though. What Suchet crafted so cleverly is Poirot's character. Like Finney, Ustinov and Branagh above, his intelligence shines through, and with it the required sly sense of judgement and vanity. Suchet can do comedy and pathos, and can hint at the character's unexpressed depths without drowning him in melancholy. Charismatic and always fun to watch, he's the real deal.
A Haunting in Venice is out worldwide now