Features
Quentin Tarantino Soundtracks Ranked from Worst to Best
Our editorial staff ranks the many soundtracks (and killer needle drops) of Quentin Tarantino's eclectic filmography.
When motion pictures first transitioned to the sound era, film studios were divided about how to use music in the cinema. Should it only be diegetic (as in emanating from a source onscreen that the characters can hear)? Would non-diegetic music distract from the dialogue and characters? Universal mogul Carl Laemmle famously decreed that movies like 1931's Frankenstein and Dracula should have no background whatsoever after their opening titles.
Of course it didn't take long for producers, and more importantly composers, to figure out that was nonsense. Musical compositions, leitmotifs, and even well-known songs can be a shorthand to heighten the drama onscreen—or to knowingly undercut it. And arguably few filmmakers would come to understand that better than Quentin Tarantino. The iconoclastic auteur who cut his teeth at the drive-in and video store is famous for not only his meticulously crafted screenplays and camera movements, but even how exacting his curation of music came to be for each picture.
Tarantino's first completed film, Reservoir Dogs, hit Sundance like an atom bomb in '92, not least of all because instead of featuring a traditional film score written by a film composer, it favored nearly wall-to-wall 1970s A.M. radio pop standards (plus two original songs by the band Bedlam); it seemed counterintuitive to the often extreme violence occurring onscreen, both to hilarious and sinister effect. Tarantino of course was not the first director to forego a traditional film score in one of his efforts, but what's striking about the nine* films he's made to date is that only The Hateful Eight (2015) features a traditional orchestral score where most of the music was written for that film—and by the late, great Ennio Morricone, no less. Tarantino's films featured orchestral music before then too, but as with his showier Motown needle drops, those pieces were lifted from prior films that QT re-contextualized for his own purposes.
It's brazen filmmaking, the kind of which a filmmaker can get away with only if his tastemaking instincts are strong enough. Tarantino's definitely are, and he's crafted some of the most striking mashups between image and music ever put to screen. For that reason, we also thought it was worth polling our staff and letting folks vote on which is their favorite.
*While Tarantino counts Kill Bill as one film, the soundtracks are different enough that we are listing them as two separate entries here.
10. The Hateful Eight (2015)
It's ironic we begin with the only soundtrack composed almost entirely of original music written for its movie. To be certain, there is nothing wrong with Morricone's score either. After decades of Tarantino pilfering the legendary Italian composer's back catalog, it's a real pleasure to hear the two collaborate in earnest for what turned out to be one of Morricone's final works.
With that said, it's not necessarily among Morricone's greatest works. The composer of everything from The Good, the Bad and the Ugly (1966) to Cinema Paradiso (1988) and The Untouchables (1987) provides a moody and provocative score, befitting what is a glorified chamber piece about eight (or nine) cruel folks holed up in a haberdashery during a snowstorm in the Old West. But for a filmmaker whose other musical pastiches are defined by curating and elevating forgotten gems in the most unlikely of places, the traditional approach garners less excitement. That said, Roy Orbison's "There Won't Be Many Coming Home" playing during the end credits, after a character named Minnie (along with the rest of the ensemble) is killed off, makes for pretty wicked stuff. – David Crow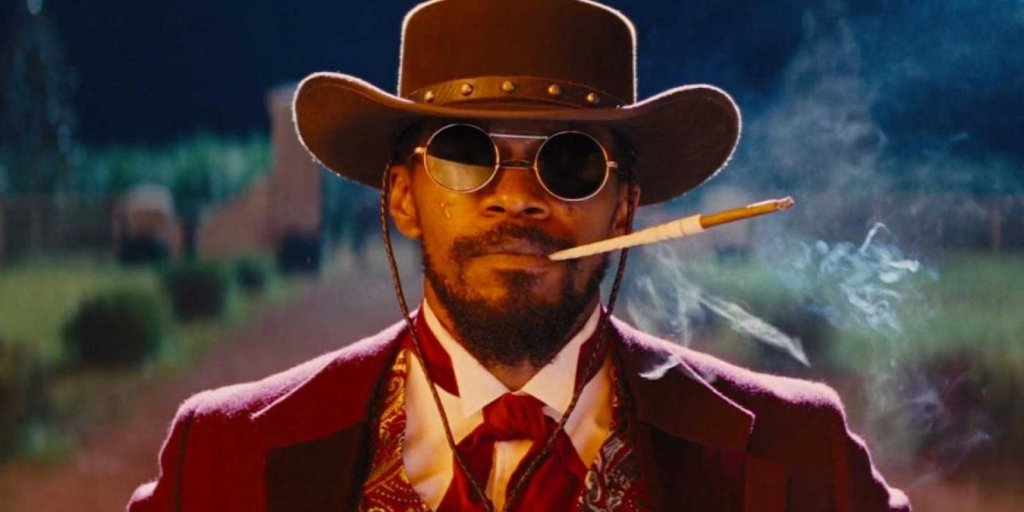 9. Django Unchained (2012)
The fact that the Django Unchained soundtrack is second to last on this list is far from an indictment of it. It really just illustrates how strong the director's marriage of music and visuals have been throughout their career. Plenty of talented directors (and a never-ending parade of lesser ones) have contorted themselves trying to put together soundtracks with a fraction of the appeal of Django Unchained.
To be fair, this one isn't as accessible as many of the other entries on this list, which makes it less of an immediate crowdpleaser. But as something that's less a collection of clever needle drops and more a mixtape trying to evoke the mood of its subject, it's still a winner. And if nothing else, John Legend's towering, swaggering, dangerous "Who Did That to You," which anchors both the film and the soundtrack, is one of the last decade's great music moments on film. – Mike Cecchini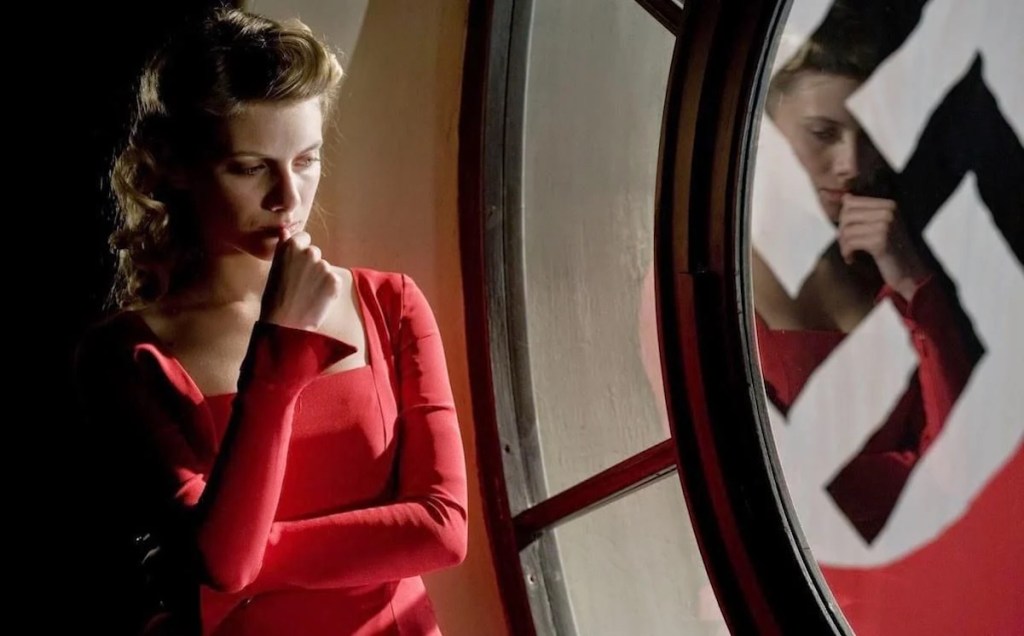 8. Inglourious Basterds (2009)
What is Inglourious Basterds doing all the way down here? I'm personally not sure, as this gleeful indulgence in historical revisionism features one of the best soundtracks in any QT joint. Admittedly, the main thing most folks think about is how the movie nonchalantly drops David Bowie's "Cat People (Putting Out Fire)" in the middle of a film largely drenched in 1944 period piece detail. Bowie's lusty New Wave ballad was originally written in 1982 for Paul Schrader's erotic thriller remake of another '40s picture, Cat People, and it sounds every bit of the period in which it was written… i.e. not post-D-Day Vichy France! Of course the power of the moment is it never needs to, being reconfigured now as an internal battle cry for Shosanna (Mélanie Laurent), a Jewish freedom fighter hiding in plain sight and who is about to burn the Third Reich with all the fury of Bowie screeching "gasoline!"
Yet while that is a fantastic needle drop, Inglourious Basterds is filled with many others: The film opens by finally putting "The Green Leaves of Summer" in a good war movie. Written by the legendary composer Dimitri Tiomkin for John Wayne's ham-fisted The Alamo (1960), Tiomkin's reflective melancholy, and as covered here by Nick Perito, begins with a surprisingly restrained sense of ennui from a director who usually prefers going for the jugular. Perito's version also gives the piece an appropriately Parisian affectation for a fairytale set in Nazi-Occupied France. That fairytale, often shaped in the image of Spaghetti Westerns of yore, also provides Tarantino with his best playground to date for mining obscure Morricone pieces, including the achingly beautiful "Un Amico," which finds a wistful sense of triumph even in the film's most tragic scene. – DC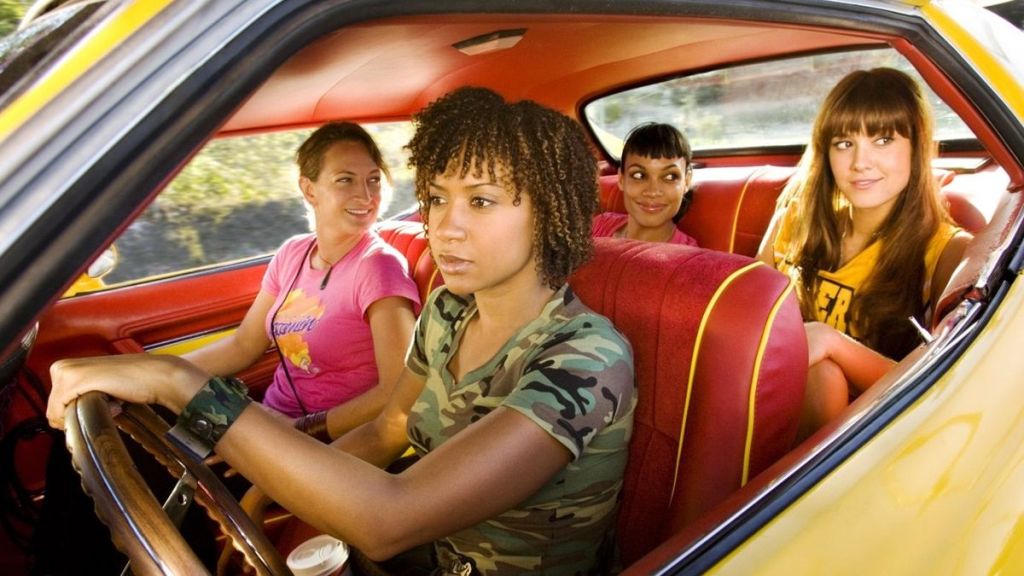 7. Death Proof (2007)
There's only one way to properly enjoy Death Proof, a film which is (probably rightly) dismissed as the director's weakest effort, and that's as part of the full Grindhouse double feature. The movie simply doesn't stand up on its own. There is, however, no wrong way to enjoy the Death Proof soundtrack, which for this writer's money, is the best Tarantino ever assembled.
From the smoldering, desperate version of "Baby It's You" by forgotten early '70s rockers Smith, to Joe Tex's heartbreaking "The Love You Save (May Be Your Own)," to the stomping perfection of obscure mod-rock "Hold Tight!," to the absolute peak of closers with the bizarrely perfect "Chick Habit," Death Proof showcases banger after banger guaranteed to liven up any late night drive. When tunes that strong are combined with soundtrack snippets from flicks like Blow Out and Thunder Alley, and you have something thoroughly unique, and that works as a full album experience much in the way his Pulp Fiction soundtrack does. – MC
6. Kill Bill: Vol. 2 (2004)
The soundtrack to Kill Bill: Vol. 2 is not as dynamic or cohesive as the accompaniment to Kill Bill: Vol. 1, but it holds together masterfully as an international mixtape. The diverse moods, genres, and international flavor come together in a wash of versatility. Most of the attack comes from orchestral instrumentals, with Asian, Spanish, and Italian film-friendly composers. We get three Ennio Morricone Spaghetti Western score tracks, including the stunning "L'Arena" from Il Mercenario (1968), alongside Luis Bacalov's theme to Summertime Killer.
Ultimately, like the film, this is only half of the story. The first part was fast, frenetic, and filled with catchy tunes. The Kill Bill: Vol. 2 soundtrack gets cerebral. Bessie Smith's recording of W.C. Handy's "St. Louis Blues" sonically connects with Lole Y Manuel's "Tu Mirá" as much as it does Johnny Cash's "A Satisfied Mind." But you have to use your imagination to pull Chingon's "Malaguena Salerosa," from Shivaree's "Goodnight Moon," the opening track. With a few scattered lines of dialogue in the grooves, and an unlisted track, which comes out of nowhere, the highlight is an exception. Malcolm McLaren's "About Her" reanimates The Zombies' "She's Not There," between female vocals from somewhere else, and the song acts as the movie in miniature, with a broken goodbye. – Tony Sokol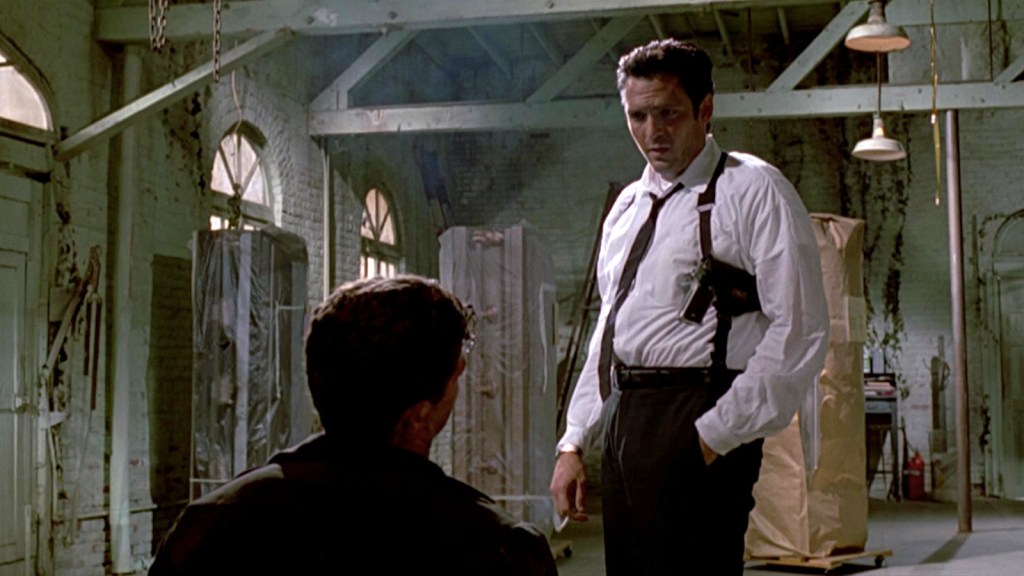 5. Reservoir Dogs (1992)
Quentin Tarantino has an ear for music. He can afford it. He has an extra one sliced off the cranium of Officer Marvin Nash (Kirk Baltz) for the personal amusement of Mr. Blonde (Michael Madsen) in Reservoir Dogs. The scene bound that act to Stealers Wheel's "Stuck in the Middle with You" forever in the minds of cinephiles. Tarantino films steal songs, and this is the prime example of a double-crossing heist. Those songs never sound the same again, Chuck Berry's "You Never Can Tell" conjures images of Vincent Vega and Mia Wallace's twist in Pulp Fiction. The opening credits title sequence of Tarantino's debut feature also indelibly linked The George Baker Selection's "Little Green Bag" to dangerous men in identical black suits.
The soundtrack makes it sound like we're listening to "K-Billy's Super Sounds of the Seventies Weekend" in real time. Comedian Steven Wright brings his droll, anti-drivetime-DJ patter to the segues. In addition to the five songs featured in the film ("Little Green Bag," "Stuck in the Middle with You," "Hooked on a Feeling," Joe Tex's percussively percolating "I Gotcha," and Harry Nilsson's classic cure for all that ails you, "Coconut"), the record includes Bedlam's cover of Steppenwolf's "'Magic Carpet Ride," which is only heard in passing cinematically. The record created the form for all Tarantino soundtracks. It replicates the feeling of watching the film, but much quicker. The Reservoir Dogs soundtrack is short, just a shade over 30 minutes, and padded with film extracts. But hearing Tarantino describe Madonna's "Like a Virgin" in the "Madonna Speech," is like free verse, the kind that wins Grammys for Best Spoken Word. – TS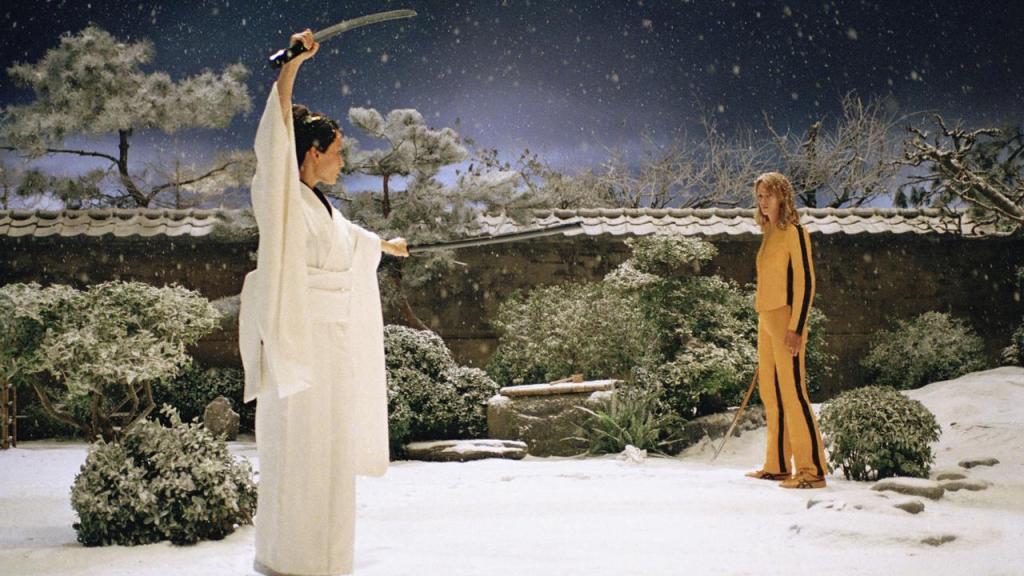 4. Kill Bill: Vol. 1 (2003)
This may not be first on the list, but there is no cooler soundtrack in the Tarantino oeuvre than Kill Bill: Vol. 1. This is partially the result of it being the first one that QT collaborated on, with RZA of the Wu-Tang Clan producing the actual soundtrack released as a record, as well as scoring a handful of scenes in the actual movie in addition to remixing some of the old standards and less famous works Tarantino exhumed. Beyond that though, the needle drops Tarantino selected for his first movie after a six-year hiatus from the screen are just slick.
Vol. 1 begins with Nancy Sinatra's previously kitschy "Bang Bang (My Baby Shot Me Down)" suddenly developing real gravitas after a cold-open sees Uma Thurman's The Bride shot in the head by her own ex-lover (there's a reason Bill needs to be killed!). It's the tipoff for a mixtape of riches, ranging from previous film compositions like Morricone's main theme for Death Rides a Horse (1967) being transformed into the ultimate crescendo for a samurai showdown to a single 10-second movement from Quincy Jones' little remembered theme for the TV show Ironside (1967) becoming the blaring leitmotif of The Bride's blood-fueled vengeance, literally going off like a siren whenever she first spots a target. And Darryl Hannah melodically whistling Bernard Hermann's "Twisted Nerve" as she casually prepares to murder The Bride in her sleep is unforgettably chilling.
This soundtrack by itself is a work of art, one that introduced the West to Japanese pop rockers the 5, 6, 7, 8s. Tarantino apparently heard their music playing in a Tokyo airport and tracked them down, putting them in the movie where they appear as themselves while playing at the Crazy 88's den of iniquity. Their "Woo Hoo," as well as HOTEI's iconic "Battle Without Honor or Humanity" underscoring Lucy Liu and the Crazy 88's BDE walk, makes this soundtrack an all-time classic. – DC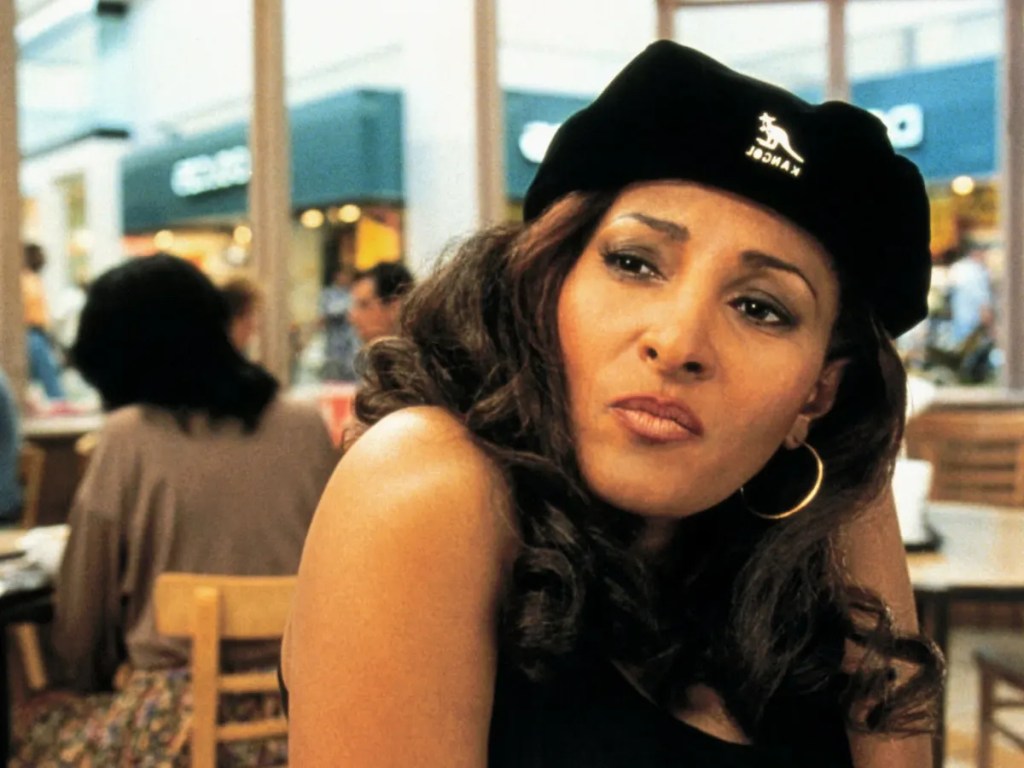 3. Jackie Brown (1997)
If Quentin Tarantino's first two films, Reservoir Dogs and Pulp Fiction, featured an uncanny use of pop and rock hits, soul classics, and below-the-radar period tunes to immerse the viewer in the almost timeless atmosphere of his scenarios, then his third effort, 1997's Jackie Brown, perfected that strategy and might just remain his finest soundtrack to date.
With its reverence for the blaxploitation films of the 1970s (filtered through the cynically humorous sensibility of the Elmore Leonard novel the movie is based on), Jackie Brown leans heavily on soul, funk, and R&B, with a few oddities thrown in (a track from Jesús Franco sexploitation picture Vampyros Lesbos?), and even a song by star Pam Grier from her 1971 women-in-prison film, The Big Doll House. Tarantino also uses portions of the music from another Grier movie, Coffy, instead of an original score. Opening and closing the movie with Bobby Womack's "Across 110th Street" is a master stroke, the song capturing the yearning for a better life and despair that the characters in the film must grapple with.
Other standouts include The Brothers Johnson's "Strawberry Letter 23," the Delfonics' repeatedly played "Didn't I (Blow Your Mind This Time)," and the always incomparable Bill Withers' "Who Is He (And What Is He To You)?" QT has perhaps never captured a mood and setting through music as well as he did here. – Don Kaye
2. Pulp Fiction (1994)
When the average moviegoer recalls a musical moment from a Quentin Tarantino film, it's probably going to be one from Pulp Fiction. Other Tarantino titles can lay claim to having superior collections of songs like the first Kill Bill or the era appropriate love letter that is the Once Upon a Time… in Hollywood soundtrack. But in terms of combining music with the moving image, Pulp Fiction is hard to top.
The 1994's iconic musical moments start right from the opening credits, which are loudly scored to Dick Dale's 1962 instrumental surf rock anthem "Misirlou" (itself based on an ancient Mediterranean folk song). Then Vincent Vega (John Travolta) and Mia Wallace (Uma Thurman) get down to Chuck Berry's "You Never Can Tell" before retiring home where we heard Dusty Springfield's "Son of a Preacher Man" earlier, and now are "winding down" with Neil Diamond's "Girl, You'll Be a Woman Soon." Through it all, Pulp Fiction and its soundtrack of bangers make a convincing case for Tarantino as one of Western pop culture's most attentive tastemakers. – Alec Bojalad
1. Once Upon a Time… in Hollywood (2019)
Tarantino's most nostalgic effort—and strangely sweet, considering the flick ends with someone getting flamethrower'd—also features his richest and most layered soundtrack. Here is a film not only awash in the songs of Tarantino's childhood but even the F.M. radio commercials that accompanied them. Set in L.A. during the fateful year of 1969, Once Upon a Time… in Hollywood meticulously recreates its period, including by punctuating its soundtrack with daily distractions of that moment, be it DJ banter, TV jingles, or the biggest Simon & Garfunkel hit on the airwaves.
The song selection is also illuminating. Revealing a campier side to his sensibility, Tarantino juxtaposes a heaping dose of Paul Revere & the Raiders next to the psychedelic ecstasy of Deep Purple's "Hush." The effect appears less about developing a "cool" or singular sound for OUATIH as it is about mapping the competing ideas and sentiments that built a whole soundscape during this fleeting time and space. Personal standouts include Margot Robbie's Sharon Tate frolicking with Mama & the Papas reenactors to Buchanan Brothers' "Son of a Lovin' Man" and Neil Diamond's epic slice of pop rock, "Brother Love's Travelling Salvation Show," fueling the horsepower of Brad Pitt's muscle car.
But then the Mama & the Papas figure substantively to OUATIH's headspace. Their song "Straight Shooter" is believed to be the last song the real Sharon Tate and her friends heard, playing it on the piano, and in Tarantino's movie, that group's utopian vision of Southern California is sometimes made ironic, such as when the Manson Family drives up to Cielo Drive while listening to "Twelve Thirty (Young Girls Are Coming to the Canyon)." Elsewhere though, the daydream seems bitterly out of reach, a kind of Paradise Lost, as reflected in José Feliciano's mournful cover of "California Dreamin'." This is the painful and beguiling tension of Once Upon a Time… in Hollywood; it's a reverie for an ideal that maybe never existed beyond the sounds on the radio, but it still made a massive impression on a young mind who soaked it all in. – DC