Reviews
Quantum Leap: The Complete Collection Blu-ray review
97 episodes of Quantum Leap have just been released on Blu-ray. We take a look...
A new complete box set of Quantum Leap has just been released from Fabulous Films, including all 97 episodes across five seasons.
If you've never seen Quantum Leap before, the series is well worth a look, and if you haven't seen it for a long time, it's very much worth revisiting. This is partly thanks to the very flexible premise – Dr Sam Beckett time travels within his own lifetime (1953 – 1995, the 'futuristic' date on which the series opens), taking the place of a different person from a different place and time each week and trying to put right what once went wrong. Only Doctor Who or an anthology show can offer the same variety in tone, theme and genre with every episode. Some were funny, some were sweet, some were scary and some were deeply serious, but all were engaging, thanks to the charisma and camaraderie of the two leads, Scott Bakula's Beckett and Dean Stockwell's Admiral Al Calavicci.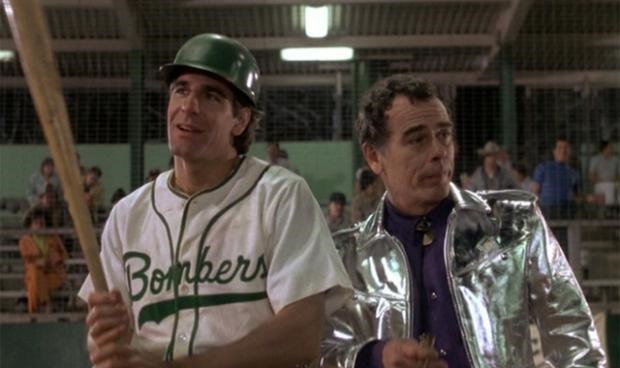 The show ran from 1989 – 1993, and the worry when revisiting any series so many years later is that it will appear horribly dated. In some respects, of course, the show has dated; the special effects, for example, are gloriously 1980s-looking (even though most of the show was made in the 1990s). The tone and nature of the series is also of a type that was very popular in the 1980s and 1990s, but is less fashionable at the moment. The show is almost entirely episodic, not just due to the basic premise of showing a new story every week, but because a conscious decision was made to limit character development as well. Sam Beckett has severe memory problems as a result of his 'leaping', while Al is largely restricted to helping Sam, so there is little in the way of the on-going character arcs that tend to be prominent in modern shows, though this does mean that those episodes that do provide character development for Al or for Sam (including episodes like M.I.A., The Leap Home, and The Leap Back) are especially popular with fans. While some episodes can be gut-wrenching and deal with extremely dark subject matter, the overall feeling is that good tends to win out in the end, in stark opposition to the modern fondness for moral ambiguity and downbeat story developments.
In essentials, however, the show has dated very well. Numerous episodes deal with serious social issues, especially relating to racism and feminism. Because every episode was already set in the past, capturing an historical moment, these episodes have not dated in the way a contemporary-set show might have done. The attitudes expressed by Sam are mostly forward-thinking, while the attitudes of those around him are deliberately reflective of a particular time and place. Al is more problematic, as his attitude towards women is cringe-inducing, but since Sam usually calls him out on this behaviour, it does not strike a bad note to modern ears as much as it might. It may seem odd to suggest that a show with two white, male leads can be really progressive, but in fact, placing a white man in the position of a black person or a woman effectively highlights the incongruity of the different treatment he receives as a result. The issues Quantum Leap talked about are no less important today than they were in the early 1990s, and the show is no less relevant.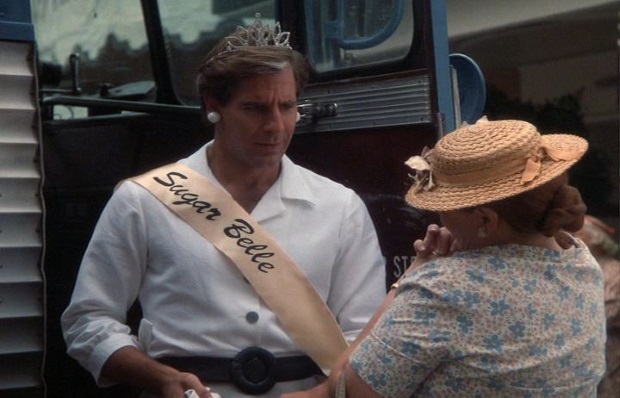 Most importantly of all, Quantum Leap was a show with real heart. Even when it stumbled, it did so with such earnestness that it's hard to be too upset. Its blend of serious social commentary with, in other stories, hilarity, romance (Sam Beckett really did get a lot of action out of this leaping business) and action is irresistible and its noble lead characters are too charming not to want to watch over and over again. Something that is essentially an anthology show of sorts may seem an odd recommendation for a binge-watch, but the cliff-hanger ending of each episode, as Sam finds himself in a new impossible situation, ensures that you want to watch hour after hour.
The show, then, is absolutely worth your time, but is it worth buying on Blu-ray? That is a trickier question, and unfortunately the answer is probably no, not really. The series is not currently available on Netflix in the UK, but it can be bought by episode or by season from Amazon, or the entire DVD box-set is available to buy. The Blu-ray release, disappointingly, actually contains less bonus content than the Region 2 DVD box-set. Both include (very) short introductions to each episode of Season 1 only from Scott Bakula, providing brief bits of trivia, and a 20-minute look back at the show featuring talking heads interviews with creator Donald P. Bellisario, Bakula and Stockwell. The Blu-ray versions are identical to those on the DVD, and Bakula even references the DVD release a couple of times. The Blu-ray adds an extra few minutes in which Bakula and Stockwell pay tribute to their fans, which is very sweet, but not overly informative. That's it. Even the half-hour retrospective on 1980s TV included in the Region 2 Season 4 DVD set is not included here.
There are, of course, the usual advantages that come with Blu-ray in this set. The picture is sharper, the menus are slightly easier to navigate, and the series is captured on fewer discs so you don't have to get up and change them over quite so often. Some DVD releases and streaming releases substituted some of the featured pop music, so important to providing the feel of each era that Sam visits, with soundtrack music or more easily available songs, to the disappointment of fans. This collection restores the original music and may, therefore, be worth buying for fans disappointed when really significant songs were altered (some DVD releases, for example, did not feature Georgia On My Mind in M.I.A., though the Region 2 DVD release did). This is probably the most compelling reason to buy the Blu-ray set, though you'll be paying a fairly hefty price for those songs.
If you're a fan of Quantum Leap and of the Blu-ray format, and especially if you want to make sure you get the original music choices for each episode, you may want to consider buying this box-set. Otherwise, we'd highly recommend checking out the show, which is a wonderful series with a fabulous cast and a truly good heart, but you might want to consider a slightly cheaper (legal) way of doing it.
Quantum Leap: The Complete Collection is available now from Fabulous Films.