News
Genndy Tartakovsky's Popeye Movie Back in the Works
After falling by the wayside, the Samurai Jack creator is going back to the drawing board on his animated Popeye movie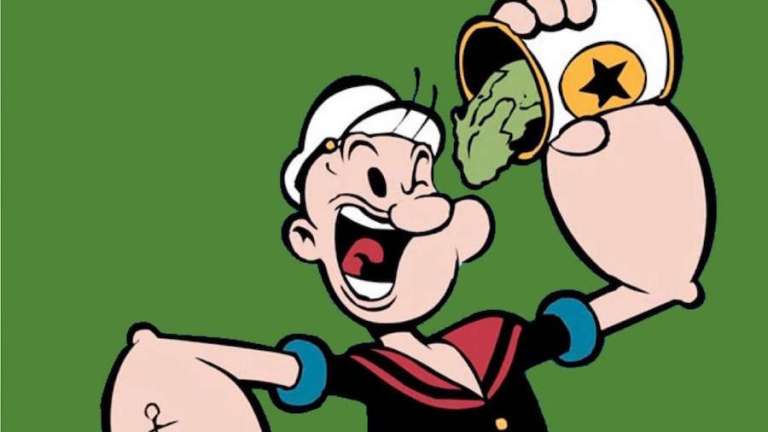 King Features, who hold the rights to Popeye, have brought back Dexter's Laboratory, Samurai Jack and Star Wars: Clone Wars creator Genndy Tartakovsky to work on a new animated Popeye movie, five years after he abandoned his first attempt to develop a big budget project for the character over at Sony Pictures Animation.
Animation Magazine first reported news of the revived feature. Tartakovsky was originally linked to a Popeye film with Sony back in 2012, but by 2015 he'd left it behind in the midst of creative differences with the studio.
"I just wanted him to be Popeye. It's a very deep, dark, and long story, but it was obvious they didn't want it and it was obvious they didn't have a lot of respect for me and I was handling their number one franchise [Hotel Transylvania]," Tartakovsky told Newsarama in 2017. "It wasn't going to work because they didn't really believe in it. It was a tough loss for me."
Tartakovsky admits that creative problems weren't the only thing standing in the way of Sony's Popeye movie at the time, as focus was lost during development on the project as a result of the studio's infamous hack by a group calling themselves the 'Guardians of Peace'. They were demanding Sony walk back release of its Seth Rogan-starring comedy The Interview, which featured the on-screen death of North Korean leader Kim Jong-un.
"We had a proof of concept, we had an amazing story reel all done that everybody loved. The whole studio was excited and the marketing was gearing up, but then the hack happened," he explained. "The executives were dealing with so much and all this ugliness came out it was just the wrong place and wrong time. I don't even know if they wanted the real Popeye because that's what we wanted to do. We didn't want to re-imagine him with sunglasses and a backwards hat."
King Features is likely to give Tartakovsky more creative freedom with Popeye, and they are clearly still interested in what potential success the iconic spinach-eating sailor could have if he connects with a new generation. Indeed, the company released some new Popeye instalments on YouTube in 2018, Popeye's Island Adventures, and are also currently working on creating an animated series based on the hit video game Cuphead.
Most recently, the Hotel Transylvania trilogy helmer has been back working with Adult Swim on the surreal prehistoric cartoon Primal. The first bank of the series' episodes debuted in October, 2019, and the second chunk is set to arrive this fall.
You can take a peek at Tartakovsky's first attempt at developing Popeye with Sony below…