Features
New Netflix Christmas Movies in 2022 Ranked from Best to Worst
It's the most wonderful time of the year for a deluge of Netflix Christmas movies. But which are naughty and which are nice?
Netflix is back with a new bag of holiday offerings to distract you from cooking and wrapping presents, and we've got the run-down of the best and worst, although this is an exceptionally good batch of Christmas movies. With that in mind, we've done our best to help you find what best suits your holiday vibe, so you know what to curl up with at the end of a long day spent trying to remember how to socialize after three winters' worth of partying on Zoom.
The below list is ranked from what is, in our opinion, the best holiday treats Netflix is offering to the worst.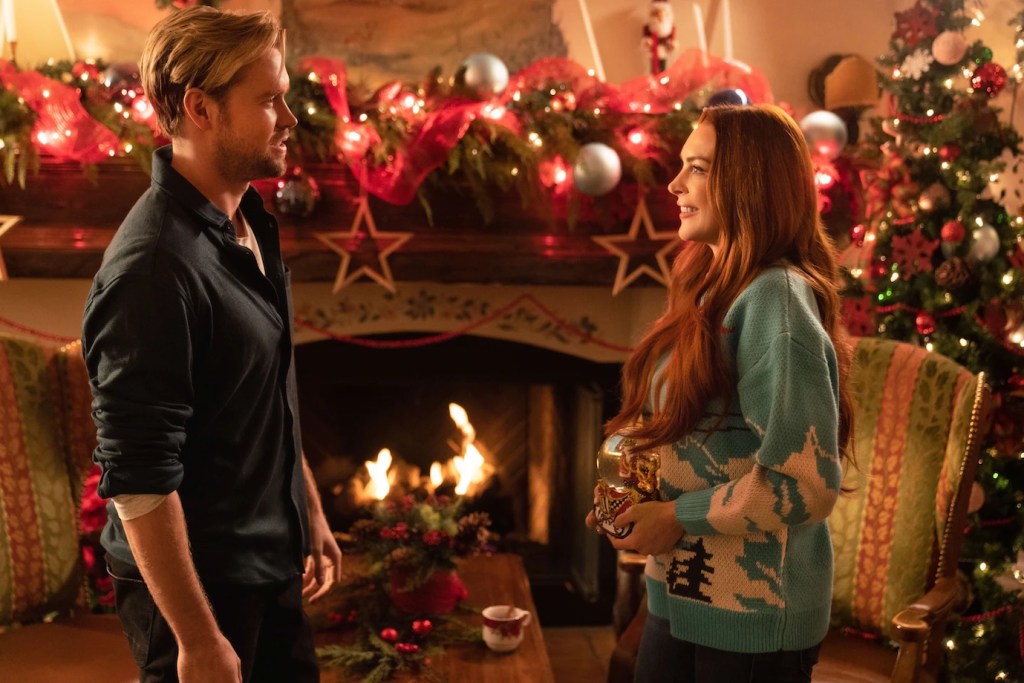 1. Falling for Christmas
Available Now
In a kind of delightfully bad, holiday and social media influencer-inspired take on Overboard, Lindsay Lohan gives Vanessa Hudgens, the reigning Queen of Netflix Camp Christmas, a run for her fake haute couture. (Glee's Chord Overstreet is also there as, of course, a widower.) Falling for Christmas is exactly what the holiday romance empire was built on: silly, frothy fun that goes down easy. Trope-laden and full of quippy one-liners, you won't miss much if you go to the bathroom, get a refill, or grab more wrapping paper without pausing. Lohan's maximalist wardrobe, while nominally meant to be offensively over-the-top at times, or badly dressed down in others, is almost universally great. Falling for Christmas is exactly the movie you think it will be, down to that one Christmas-themed Mean Girls reference, so it's extremely simple to deduce whether you will be into it or not.
It also says a lot about where Netflix lives in the great holiday romance movie channel socio-political spectrum that they can casually make a main character bisexual (as I had been hoping he might be all along) like it's no big deal. No hand-wringing coming out speech, nasty remarks about his masculinity, or negation of prior relationships necessary. Put that in your Yule Log and smoke it, Candace Cameron Buré!
2. Christmas with You
Available Now
This sweet Freddie Prinze Jr. vehicle brings a much-needed dose of ethnic and racial diversity to the annual holiday romance offerings, and the songs are actually pretty cute too. Aimee Garcia (Lucifer, Dexter) is a pop star spinning her wheels trying to come up with a hit Christmas tune to stay relevant. Prinze, actually getting to play his Latinx heritage here, is a music teacher, dad, bygone songwriter, and tragic windower raising a teenage girl who happens to post a cover song on social media of one of Garcia's tracks. Predictability isn't a detractor in this one, though it's worth noting that this movie falls closer to a drama than a comedy in spite of the efforts of a straight-talking manager and tequila-swilling grandmother.
Like most of this list, there is an off-screen parental death a few years prior to the action, but this movie actually comes by it honestly. The character Angelina is named for the screenwriter's own mother, who passed away. Christmas with You actually tries to be a good movie and sometimes falls short, though it has a lot of heart and seeing romantic leads over 40 is pretty great. Bonus points: The teenage daughter is not weirdly sexualized and instead gets to have fun, sweet, age-appropriate storylines about her quinceañera and the boy she likes, with the wardrobe to match. Christmas with You can be a bit slow and a bit too earnest, but that's the trade-off for a movie that, well, tries.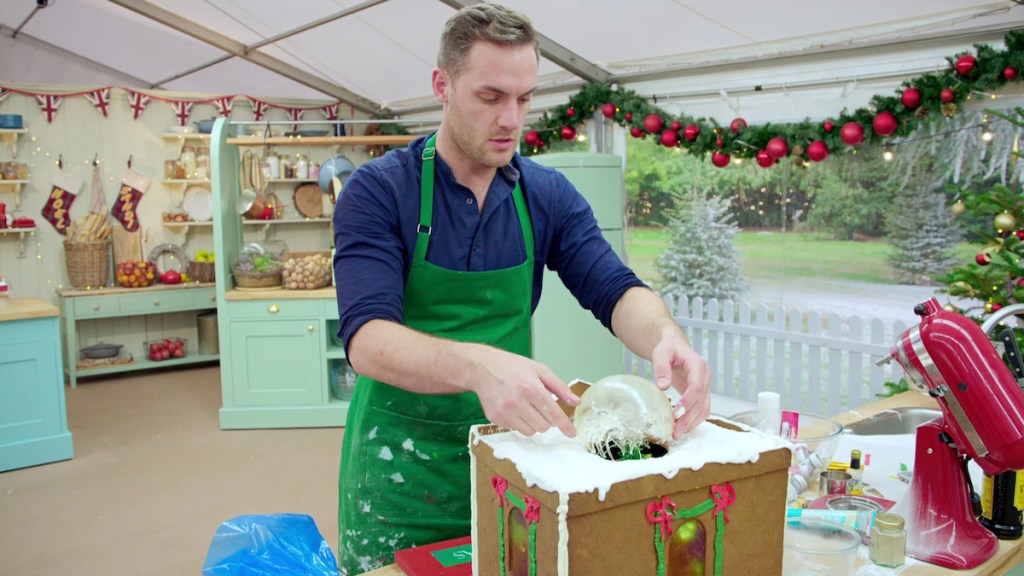 3. The Great British Baking Show: Holidays
Available Now
Take a break from holiday prep and get some inspiration, or just some laughs, with the Great Holiday Baking Show, the Christmas edition of The Great British Baking Show (or Bake-off, if you're in the UK). This already sweet and cozy reality competition series becomes even more charmingly kind and collaborative during celebrity episodes where it's less about who has the best bake and more about who can work the words "soggy bottom" into the most jokes.
The cast of It's a Sin are endearing in how hard they pull for one another to do well. The gold standard is the season 3 Derry Girls episode, but this year's entree is solid, providing an hour of holiday cheer while Olly Alexander flirts with Paul Hollywood, Lydia West tries not to give anyone food poisoning, and Nathaniel Curtis and Shaun Dooley are stunned with every bit of praise. The episode serves as a very queer hour of baking indeed, with the judges at turns puzzled and delighted by the "let's throw everything shiny and colorful at it" school of Very Gay Baking.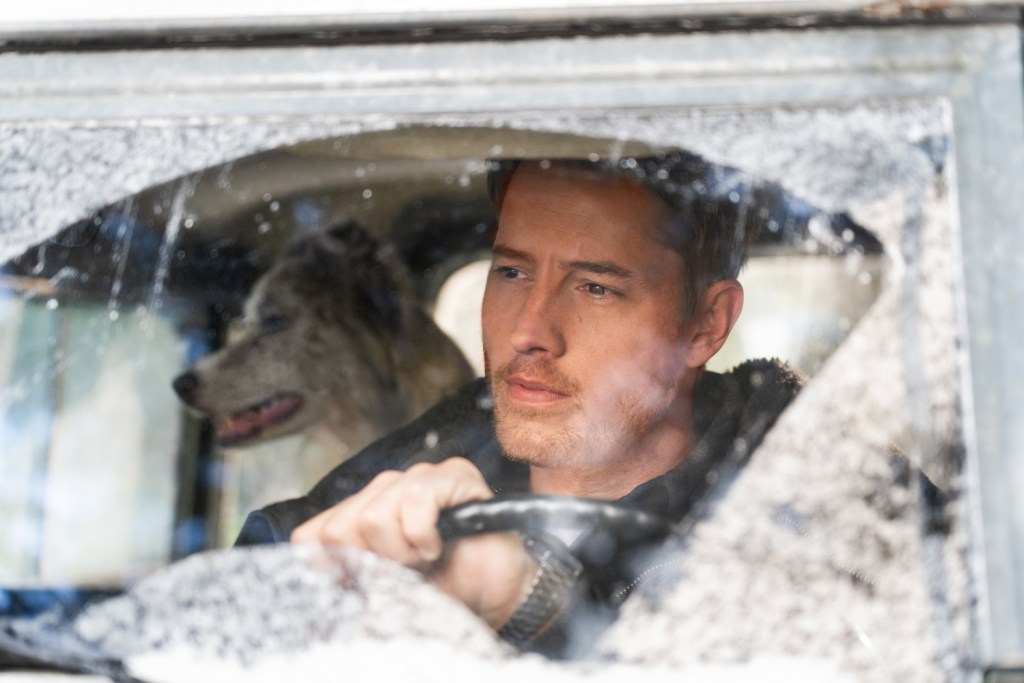 4. The Noel Diary
Available Now
If you're looking to cry into your cocoa, The Noel Diary has you covered. Starring Justin Hartley from This is Us and Barrett Doss from Station 19/Grey's Anatomy, it's something of a road trip romance where two strangers whose biological parents share a connection search for answers about their past. There's plenty of romance and the occasional joke, but the film is solidly a drama, and the childhood death of a character's sibling won't be for everyone. While it might sound like a checklist of holiday romance clichés (parent death, return to hometown, search for adopted parent, rich guy/regular gal, tragic childhood, cutting down a live Christmas tree), the movie is based on a book, and actually boasts one of the best scripts of the bunch.
The Noel Diary cast has real chops (Bonnie Bedelia and James Remar support), with the leading pair standing out in particular. Other than one tragic flashback sequence and a male lead who pushes a bit too much during his circa 2003 grand gesture, this movie spares its audience the usual cringiness associated with holiday romances.
It quickly becomes apparent why they snagged one of the leads from Shondaland and another from This is Us, with Hartley bringing the kind emotional intensity (and aloof famous guy facade) fans of that show come to expect. Doss' performance remains grounded, even when the script could otherwise slip into melodrama, and her singing is a beautiful addition. The only thing signaling that The Noel Diary isn't a major theatrical release is that for a movie whose characters love music so deeply and so often that they drop big names like Nina Simone, precious little of it actually plays during the film, presumably for budgetary reasons.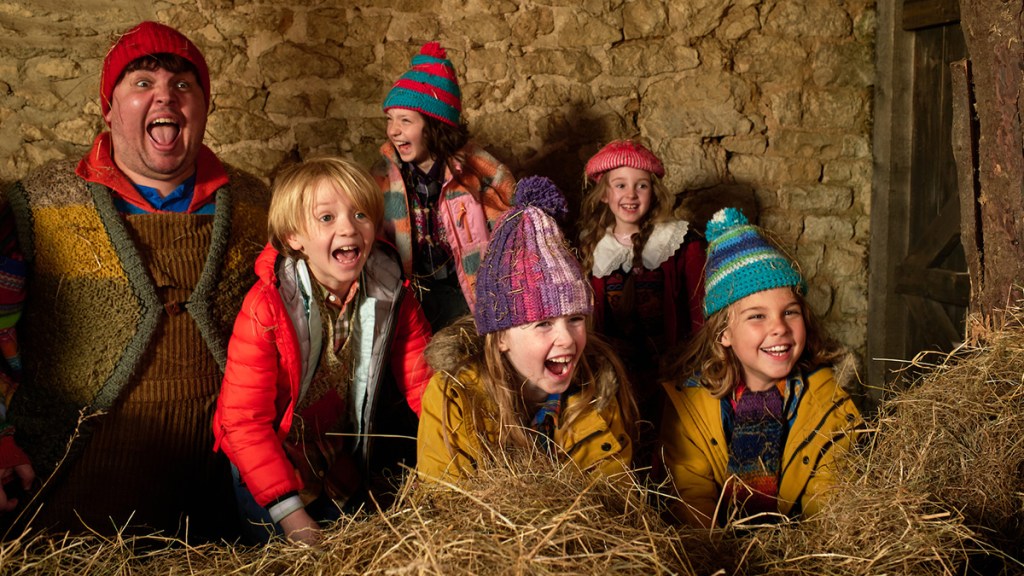 5. Christmas on Mistletoe Farm
Available Now
A surprisingly low-budget British offering, Christmas on Mistletoe Farm combines the classic "we have to save the farm!" premise with the "workaholic vs the spirit of Christmas" trope for a skippable family comedy. An overworked widower (obviously) inherits a fully furnished and operational farm from a dead dad who abandoned him (!), bringing his five kids and an order to complete a Big Important Work Pitch by Christmas Eve in tow. The small surrounding village is populated with quirky, warm-hearted folks who are perhaps criminally eager to help, including a farm hand responsible for much of the cringing and/or laughs, and a vet/romantic prospect, played by Kathryn Drysdale, the Modiste on Bridgerton.
Kids will probably love the brash, slapstick, fart, and manure-themed humor, though it's pretty painful for adults. Expect sporadic musical numbers of varying quality throughout. The kids and animals are reliably cute, though any adults looking for farm-themed viewing with a side of romance at a more soothing pace would be better off checking out PBS's All Creatures Great and Small update, especially the Christmas specials.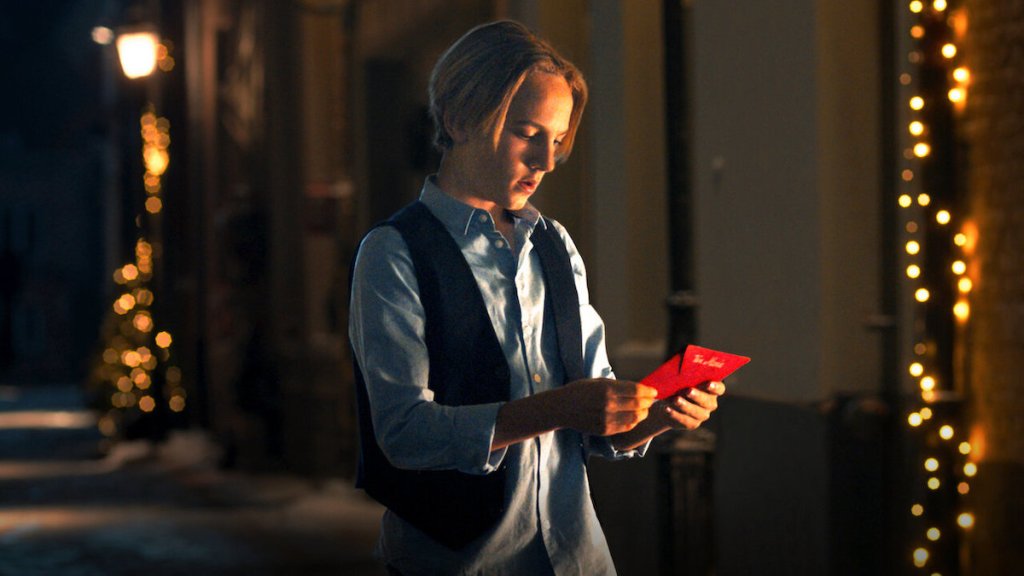 6. The Claus Family 2
Available Now
In the sequel to the 2021 Dutch/Belgian film (included in our 2021 edition of the Netflix Christmas Movie ranking), mom Suze has opened her own cookie shop, grandpa's heart is still full of Christmas spirit, and he's fully sharing Santa duties with a much taller Jules. This year, that includes Jules going behind his grandfather's back and trying to grant a neighborhood child's only wish to reunite her divorced parents, so obviously they decide to Parent Trap them together.
Unfortunately, this latest installment is just as dull and boring as its predecessor—and apparently there's a third film on the way for Christmas 2023! The experience is ever-so-slightly improved for the non-Flemish-speaking among us by watching the dub in one of four languages, so you can have something of a more casual viewing experience. If you find yourself accidentally committed past your personal indicator of when it's acceptable to bail on a movie, don't forget that you can speed that sucker up to 1.25 on browser mode. If you're looking for a family-friendly Christmas movie on Netflix, you're better off checking out the Christmas Chronicles or Jingle Jangle, both of which have a lot more zip.