Features
Netflix's Persuasion Cast: Meet the Actors From Peaky Blinders, Fifty Shades and Doctor Who
Here's where else you've seen the Elliot family, Captain Wentworth, the Musgrove sisters and more from the cast of Netflix's Persuasion.
The horror! Cried early reviews. A travesty of a Jane Austen adaptation! Then followed some more level-headed takes which didn't find themselves quite as allergic to Persuasion's modern-sensibilities-in-period-rom-com approach. Now, after the fuss, Netflix audiences are making up their own minds. If you're among them and are planning to spend/have spent just shy of two hours with the cast below, here are some of the places you may recognise them from. (It's Fleabag, by the way, where you've seen Captain Harville's wife before. She played the guinea pig-loving Boo. You can have that one for free).
Dakota Johnson as Anne Elliot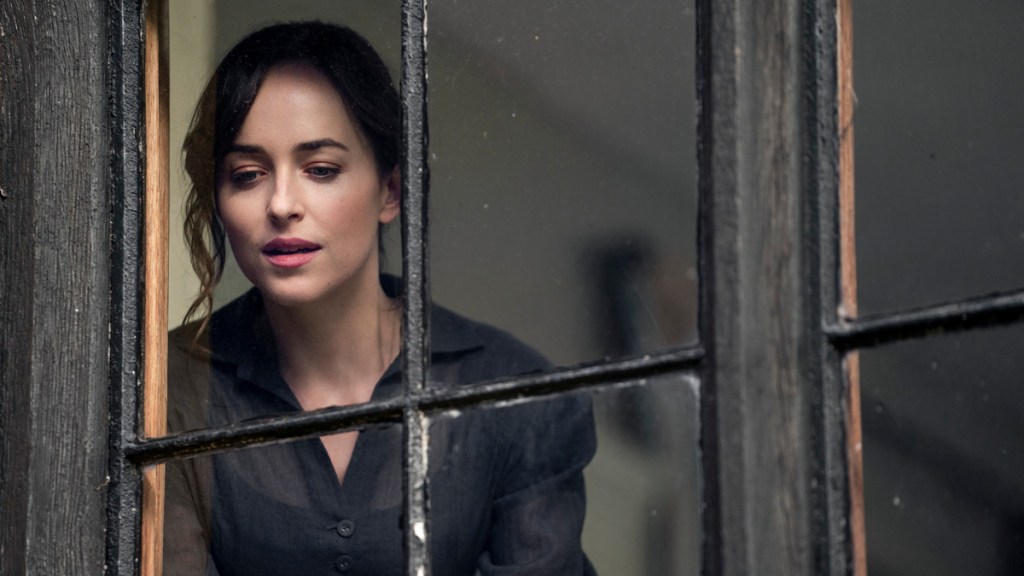 You don't need telling that one big role shot 32-year-old Dakota Johnson to fame. That's right, the daughter of Working Girl star Melanie Griffith and Miami Vice's Don Johnson played Kevin's replacement in The Office: An American Workplace finale. (Also: Anastasia Steele in the Fifty Shades franchise.) Johnson's she's been acting on screen since she was 10 years old so had clocked up a long list of small, mostly movie roles before playing Ms. Steele opposite Jamie Dornan in the fruity film series. She followed that up with the Suspiria remake, Bad Times at the El Royale and The Peanut Butter Falcon, to name a few, and will soon play Madame Web's titular lead in the 2023 Spider-Man spin-off movie.
Cosmo Jarvis as Captain Wentworth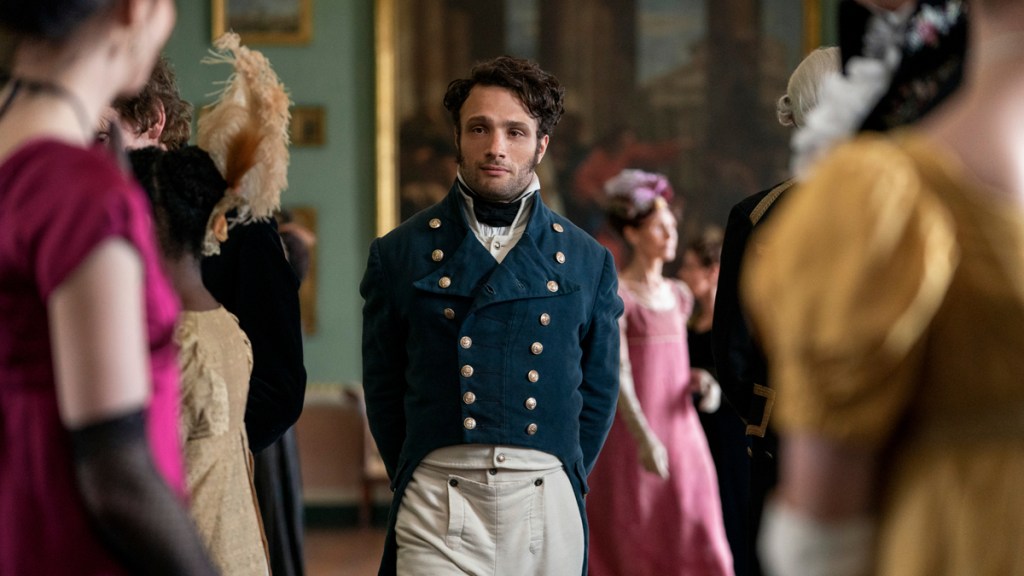 Peaky Blinders showrunner Steven Knight told Den of Geek that he and everybody on set loved Cosmo Jarvis as PTSD-suffering sniper Barney so much in season five that he regretted not having written more for the character. The 32-year-old actor-musician's other TV roles include Campion Sturges in Apple TV's bonkers sci-fi Raised by Wolves and soon, the lead in FX's miniseries remake of Shōgun. Film-wise, Jarvis won Most Promising Newcomer at the 2017 BIFA ceremony for the role of Sebastian opposite Florence Pugh in Lady Macbeth, and won Best Actor at the 2020 BIFA ceremony for the lead role of Arm in well-received 2019 Irish crime drama Calm With Horses.
Henry Golding as Mr Elliot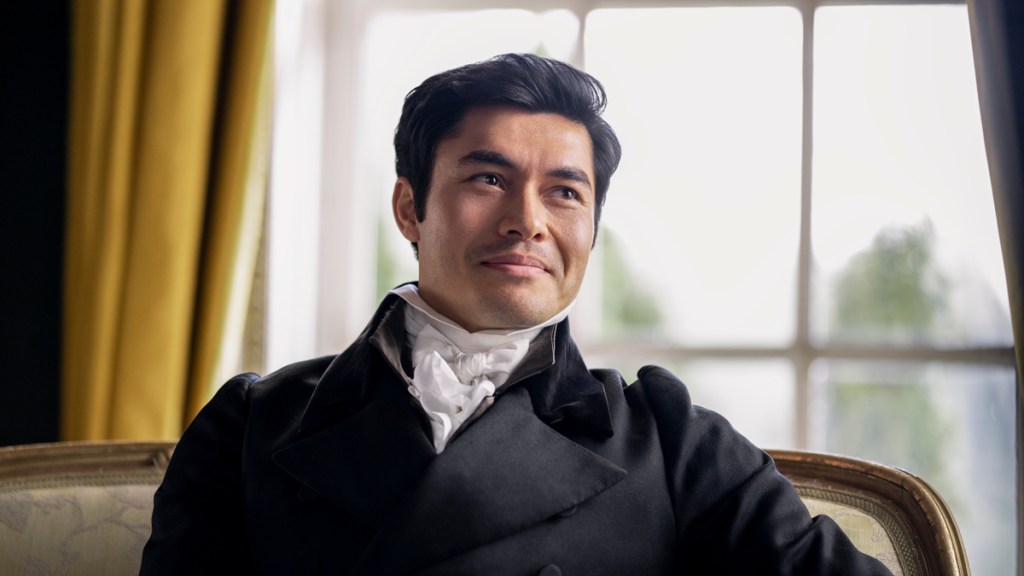 The role of Tom, the son of a wealthy Singaporean family in John M. Chu's 2018 megahit rom-com Crazy Rich Asians was just Henry Golding's third screen credit, a success he followed up with Kevin Feig's Last Christmas opposite Emilia Clarke, and 2019 Guy Ritchie action comedy The Gentlemen. 35-year-old Golding also voices the role of Tsubaki in animation anthology series Star Wars: Visions and can soon be heard as the voice of Mr. Hu in 2023 feature The Tiger's Apprentice. He's also due to star in the sequel to 2020 actioner The Old Guard, with Charlize Theron, Uma Therman and Chiwetel Ejiofor.
Ben Bailey Smith & Mia McKenna-Bruce as Charles and Mary Musgrove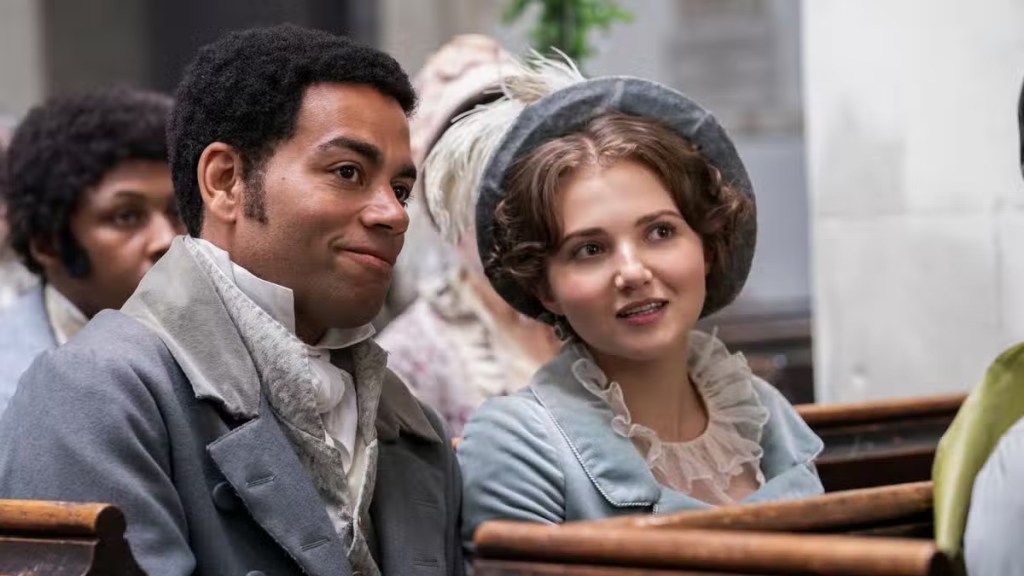 Professionally known as Doc Brown in his rap career, 44-year-old actor-writer-comedian Ben Bailey Smith has a long screen career, starting with small parts in a range of UK comedies before recurring roles in BBC conspiracy thriller Hunted, ancient Britons period drama Britannia, the brilliant Taskmaster and most memorably, Richie Hansen in the second series of The Split. Smith also guest starred in Doctor Who episode 'The Tsuranga Conundrum' and – for parity seeing as we pointed out Dakota Johnson's famous relatives – is the younger brother of celebrated novelist Zadie Smith.
So far, the breakout star of Persuasion is McKenna-Bruce as Mary, the entertainingly obnoxious, narcissistic youngest Elliot sister. The 25-year-old actor started much younger with childhood roles as wheelchair-user Penny Branning in EastEnders and Tee Taylor in the Tracy Beaker/Dumping Ground televisual universe. If you saw Sky's 2021 Last Train to Christmas with Michael Sheen, you'll have seen her playing his ex-wife Linda in flashback, and Bree in Netflix teen revenge series Get Even.
Richard E. Grant as Sir Walter Elliot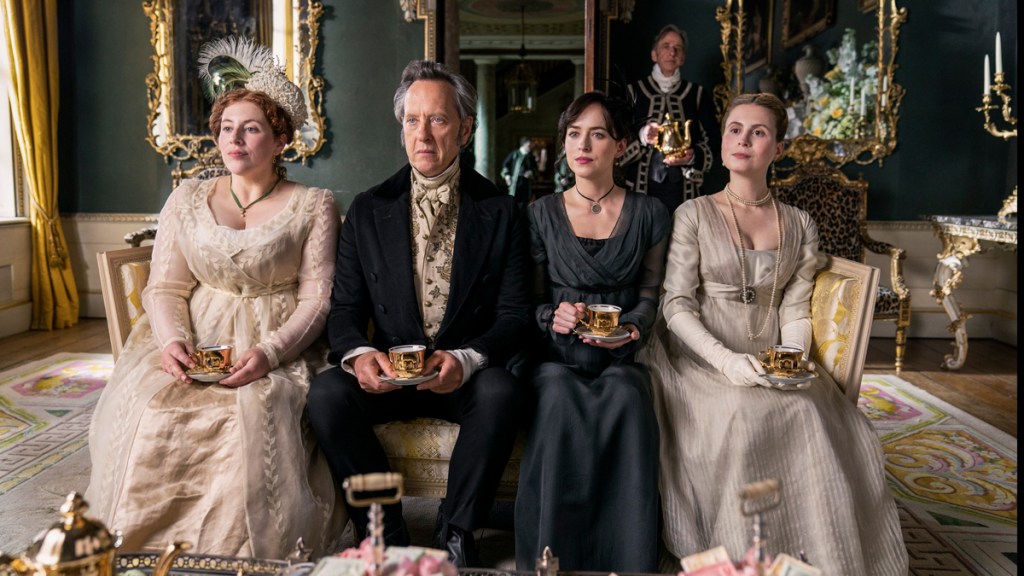 This man needs no introduction. He's Withnail from Withnail & I, Darwin from Hudson Hawk, Jack from Jack and Sarah, and Richard E. Grant from everywhere. He's also a very fun choice for the role of vain snob Sir Walter Elliot, one of Jane Austen's many comedy footballs designed to be entertainingly kicked about.
Nikki Amuka-Bird as Lady Russell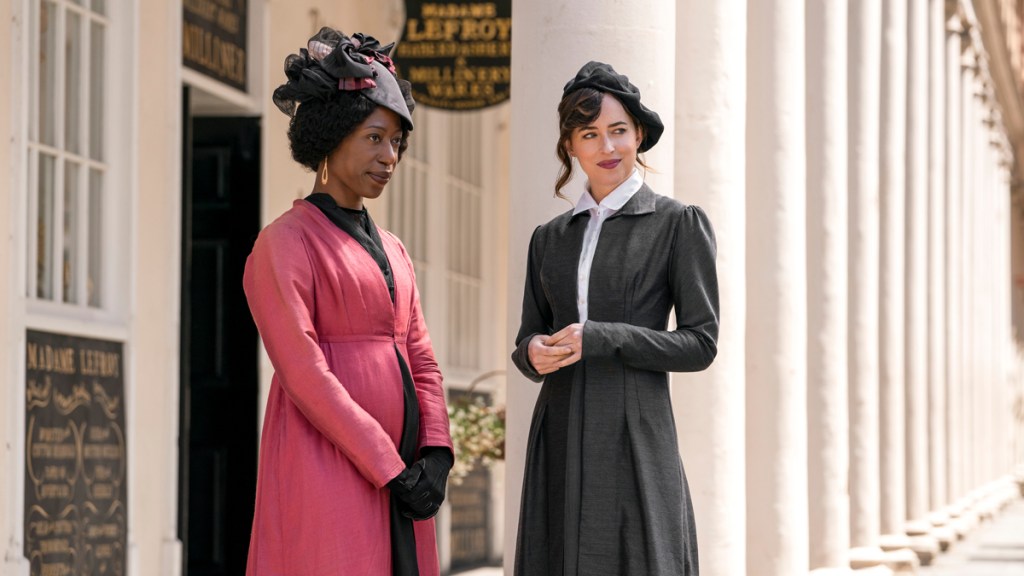 If you watched Luther, Hard Sun, Survivors, Silent Witness and a great many other British TV dramas this century, you'll have seen Amuka-Bird doing her thing and taking no prisoners. Recently, the Doctor Who 'Twice Upon a Time' guest star has joined the M. Night Shyamalan gang and appeared in the writer-director's Old and soon, Knock at the Cabin. She also played Mrs Steerforth in Armando Iannucci's hugely celebrated The Personal History of David Copperfield, and the RSC actor and former dancer has done more theatre than you can shake a stick at.
Nia Towle and Izuka Howle as Louisa and Henrietta Musgrove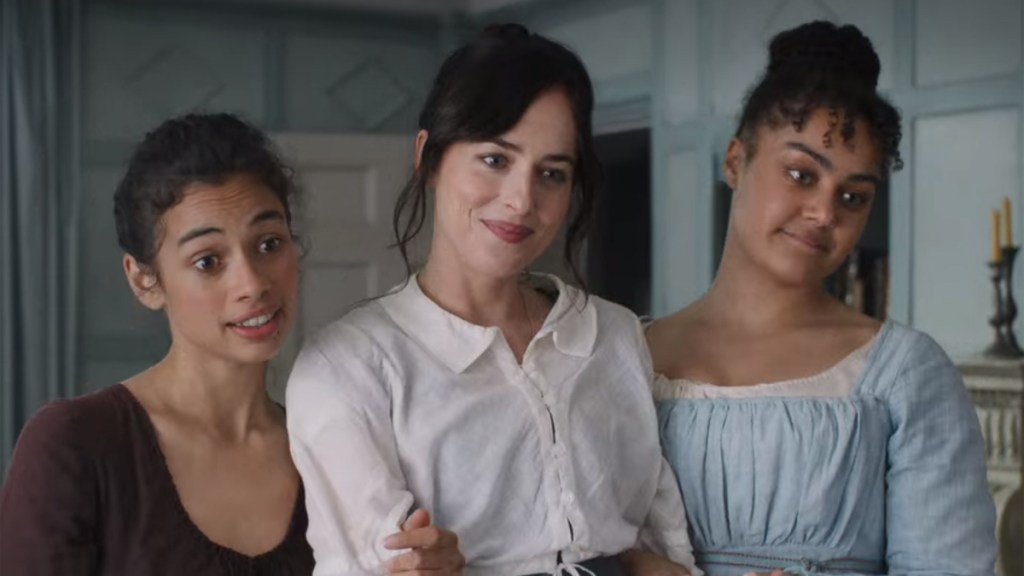 Unless you were looking very hard in the background of Elton John biopic Rocketman, chances are you won't have seen actor and model Nia Towle (left) on screen before now. Louisa in Persuasion is her first major role, and a very good one considering she only graduated from drama school last year.
Definitely a name to watch, 26-year-old Izuka Hoyle (above, right) has already racked up an enviable back catalogue on screen, from BBC Three's psychological thriller Clique to acclaimed British film Boiling Point, opposite Stephen Graham and Vinette Robinson, to the role of Dana in Amazon Prime Video's Robert Jordan adaptation The Wheel of Time, to the role of Corinne in Jack Rooker's brilliant Channel 4 comedy Big Boys (a must-watch).
Yolanda Kettle as Elizabeth Elliot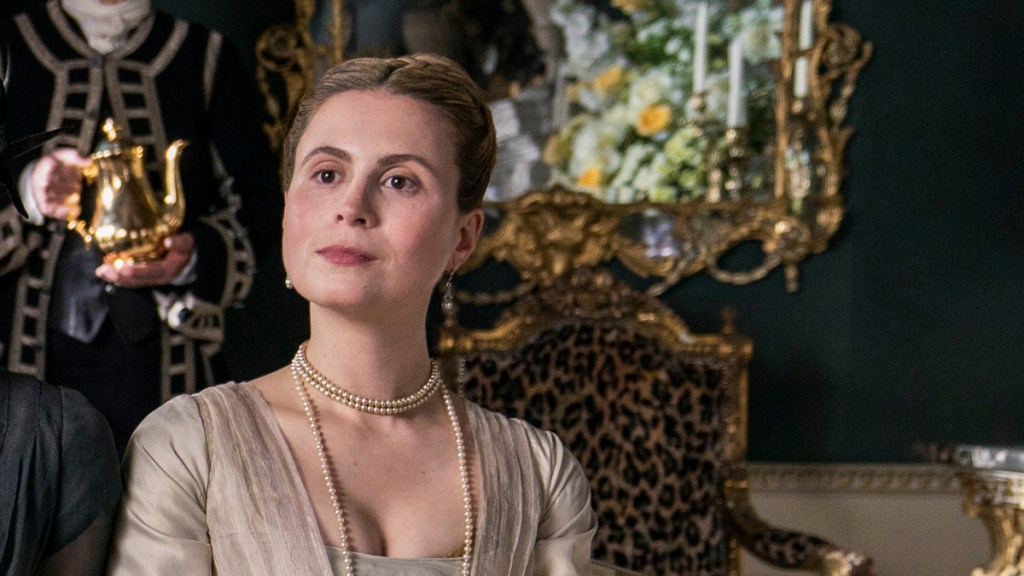 Anne Elliot's snobbish, self-obsessed sister is played by 34-year-old Kettle for whom this is probably her biggest screen role to date after playing Camilla Fry, one of Princess Margaret's set in The Crown. Fans of ITV crime thriller Marcella will recognise her as Becky, the new wife of Marcella's ex husband, while BBC political thriller fans might have seen her star opposite Hugh Laurie in Roadkill.
Lydia Rose Bewley as Penelope Clay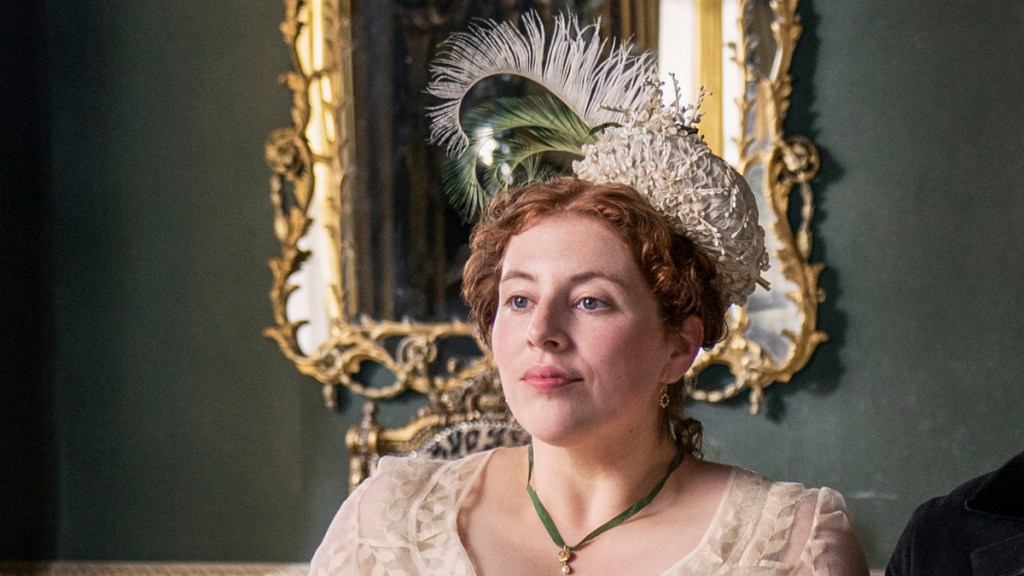 If it wasn't the brilliant and much underappreciated Channel 4 sitcom Drifters you recognise Lydia Rose Bewley from, it'll be The Inbetweeners movies in which she plays Jay's love interest Jane. Or Drunk History or The Royals or Plebs, or maybe she went to school with your cousin?.Anything's possible.
Edward Bluemel as Captain Harville
The supporting role of Captain Harville in Persuasion is played by A Discovery of Witches' Marcus, Killing Eve's MI6 Agent Hugo Turner and the actor son of Jack Davenport's agent dad in Ten Percent's UK remake of French language comedy-drama Call My Agent.
ALSO IN THE CAST
Spooks and Absentia's Agni Scott as Mrs Croft, Carnival Row and Stath Lets Flats' Stewart Scudamore as Admiral Croft, Grantchester and Matchmakers' Gary Beadle as Mr Musgrove, The Split and House of the Dragon's Afolabi Alli as Captain Benwick, Unforgotten's Jordan Long as the Debt Collector, Fleabag and Showtrial's Jenny Rainsford as Mrs Harville, Brexit and Gentleman Jack's Simon Paisley Day as Mr Shepherd, Flowers's Sophie Brooke as Miss Carteret, Doctor Who and Wolf Hall's Janet Henfrey as Viscountess Lady Dalrymple and The Great's Ali Ariaie as the Surgeon.
Persuasion is out now on Netflix.