Features
Murder Mystery 2 Cast: Where Have You Seen This Lot Before?
Yes, obviously that's Adam Sandler and Jennifer Aniston, but who else is in Netflix's Murder Mystery 2?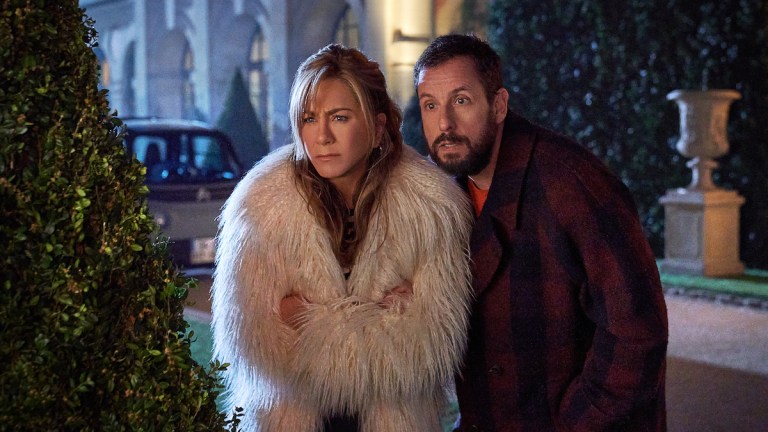 2019's Murder Mystery was an international romp which saw Jennifer Aniston's crime novel-obsessed hairdresser and Adam Sandler's cop take a European trip and get swept up in a whodunit. It was a hit for Netflix becoming one of the streamer's most watched movies and a sequel was greenlit which is now upon us.
Aniston and Sandler are back as husband and wife Audrey and Nick but who else has returned and who has joined the cast? Where have you seen these actors before? Mystery solved!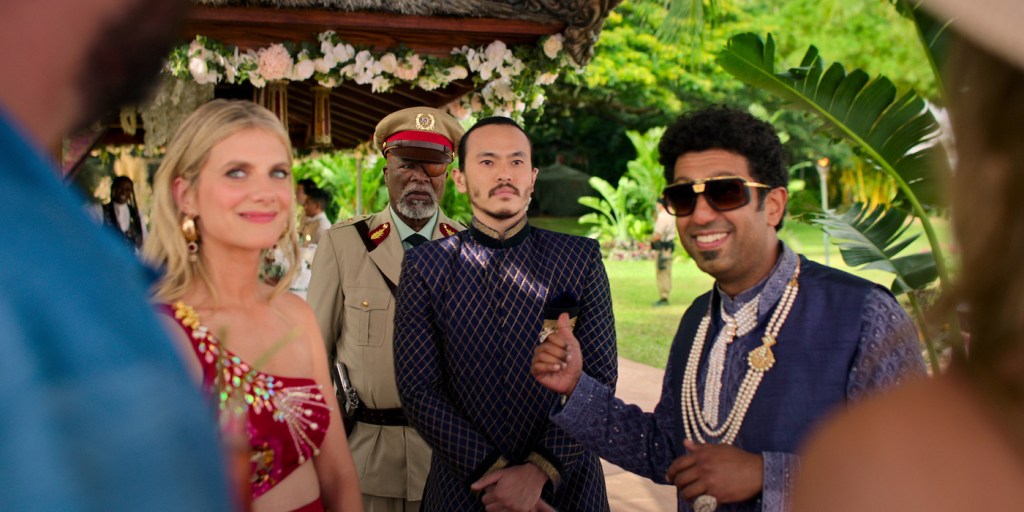 Adeel Aktar as The Maharajar
British actor, Aktar is back as the Maharajar. He's been in all manner of films and shows in the UK, and has a BAFTA as well as several more nominations. You might recognise him as Faisal from Four Lions, Lestrade in the Enola Holmes movies or from a whole raft of quality British shows include Utopia, Unforgotten, Back to Life, The Night Manager, River and TV movie Murdered by My Father (which bagged him the BAFTA). 
John Kani as Colonrl Ulenga
Kani reprises his role as bodyguard Colonel Ulenga in Murder Mystery 2. You might well recognise him best for playing Wakandan leader and father of T'Challa, T'Chaka in Captain America: Civil War and Black Panther. South African actor Kani has a long background in theatre and is a playwright as well as an actor. You might also recognise his dulcet tones from voicing Rafiki in the live action remake of The Lion King.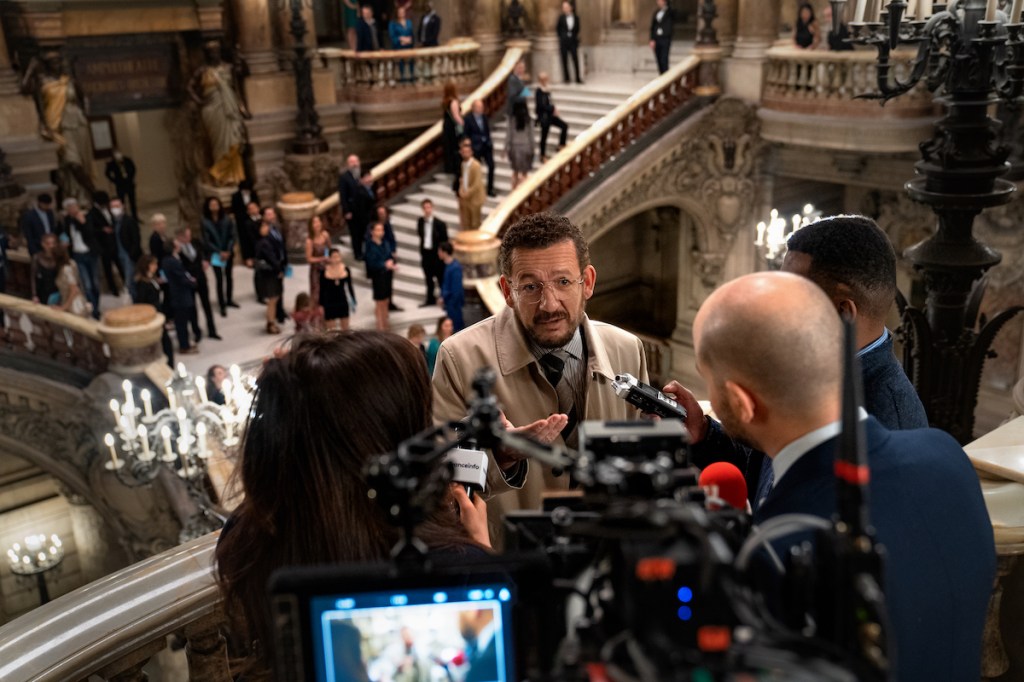 Dany Boon as Inspector Delacroix
Boon is back as Inspector Delacroix, returning to NOT solve the crime once again. Boon is big in France, where much of the movie is set. He started out as a comedian, later going on to appear in movies, as well as writing and directing films including the successful French comedy Welcome to the Sticks.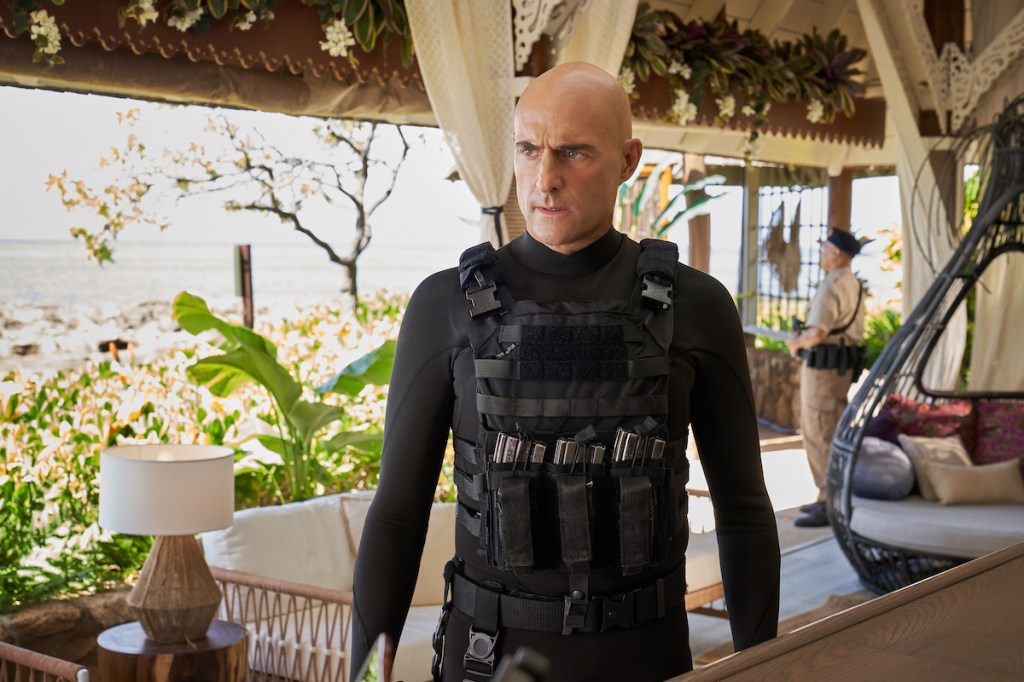 Mark Strong as Miller
Also an extremely prolific British actor, Strong pops up in all sorts from Sunshine to Stardust, Kick-Ass to Green Lantern, Zero Dark Thirty to Kingsman: Secret Service and many many more. If you've revisited Shazam before the recent sequel you might recognise him as the movie's big bad Doctor Sivana – he's as great at playing villains as he is heroes and he has excellent comic timing. On telly he's the lead in Sky series Temple, plays Max in Fox show Deep State and even had a recurring role in Prime Suspect.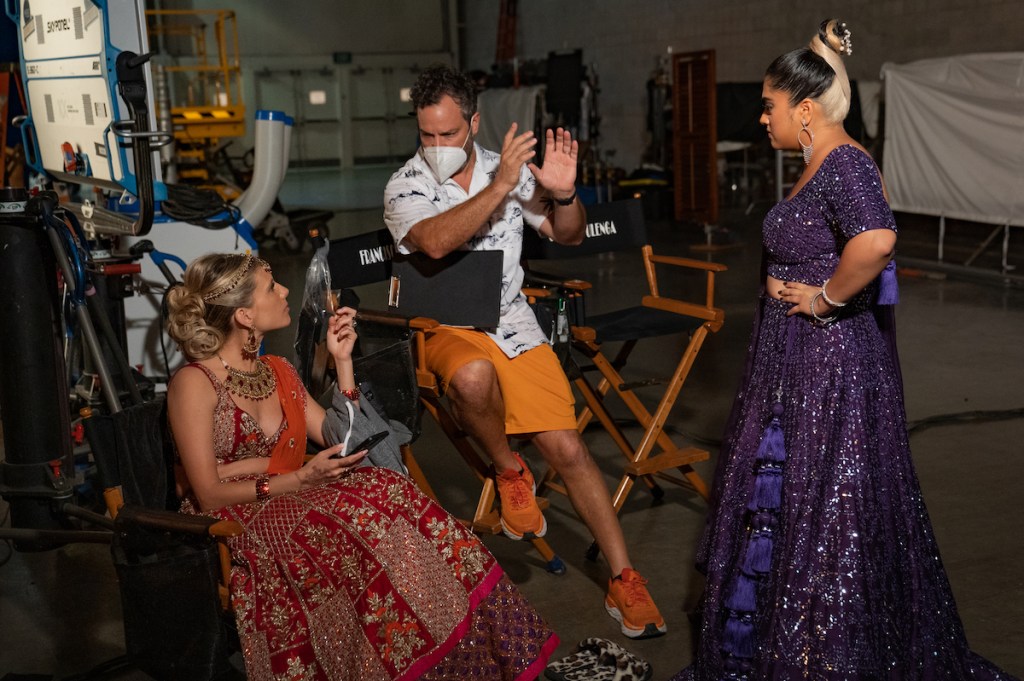 Mélanie Laurent as Claudette
French actress Laurent has a long CV, but her breakout Hollywood role was probably in Quentin Tarantino's Inglourious Basterds in 2009 where she played Shosanna, a woman who plots to blow up a cinema full of Nazis at a premiere – a role which bagged her armfuls of awards and nominations. Her follow up in 2010 was Beginners, opposite Ewan McGregor and Christopher Plummer, who won an Oscar for his role as a terminally ill man who reveals to his son that he is gay at age 75. More recently she's popped up in Now You See Me and 6 Underground as well as directing several features of her own.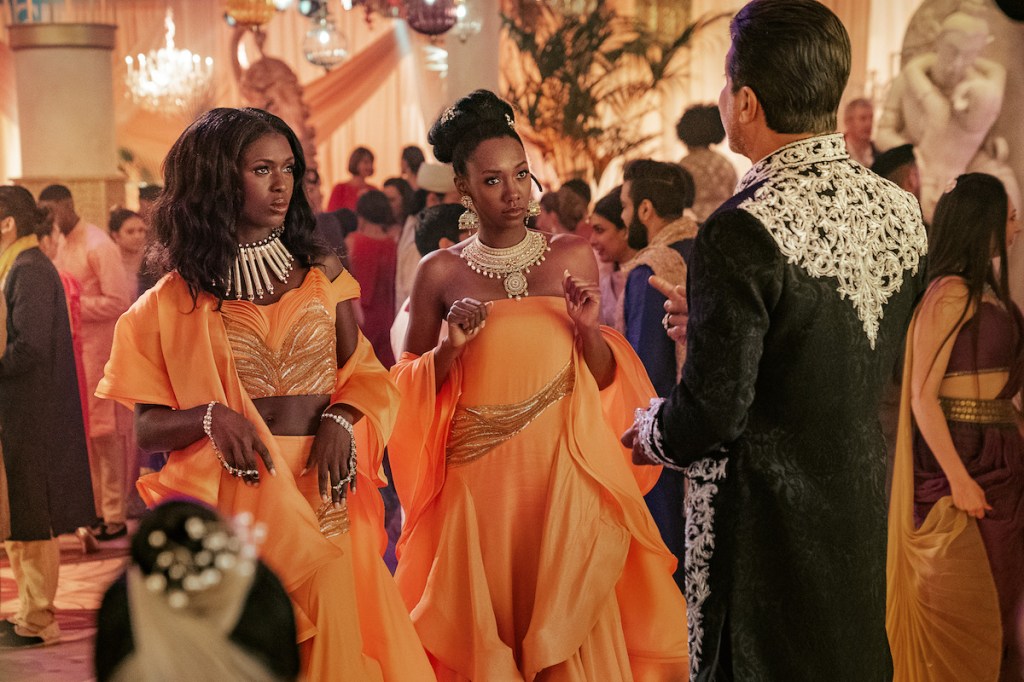 Jodie Turner-Smith as the Countess
British actress and model Turner-Smith made her film debut in The Neon Demon but she's best known (and acclaimed) for playing Queen opposite Daniel Kaluuya in Queen and Slim. She also appears in After Yang opposite Colin Farrell and as the titular queen in the 2021 mini series Anne Boleyn.
Zurin Villanueva as Imani (the Countess' side kick)
A relative newcomer, Villanueva made her movie debut in Kathryn Bigelow's Detroit in 2017. Since then she'd appeared in movies Misfits and Mother's Milk as well as a couple of episodes of The Marvellous Mrs Maisel.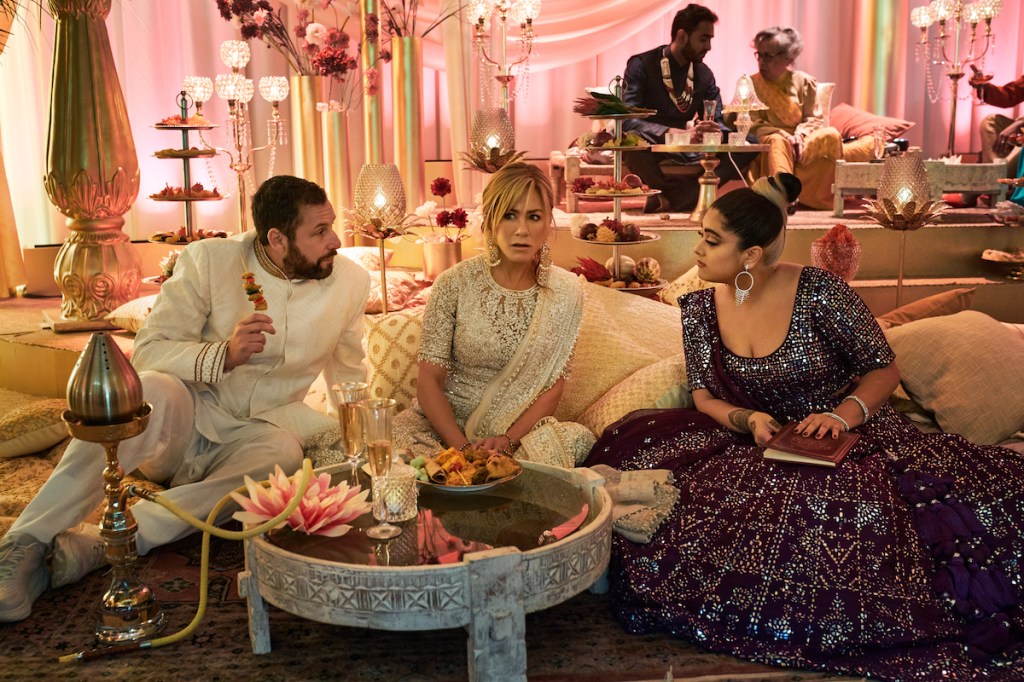 Kuhoo Verma as Saira (the sister)
She's a relative newcomer compared to some of the cast but Verma has appeared in The Big Sick (with Adeel Aktar), and as one of the two leads in Plan B, a 2021 comedy directed by Natalie Morales from Parks and Recreation.
Enrique Arce as Francisco (the sex pest)
Arce has appeared in many films in his native Spain but also pops up in US movies including Terminator: Dark Fate, Part 2 of Steven Soderberg's Che and Beyond Reanimator. He also stars in the very popular Netflix show Money Heist as Arturo Román, who's a hostage in series one and two.
Murder Mystery 2 is available to stream on Netflix now.