Features
The Marvel Movies Debrief – Black Panther Recap, Legacy, and MCU Connections
Marvel finally takes us to Wakanda for the MCU's 18th chapter: a blistering blockbuster with something more to say...
This article contains spoilers for Black Panther and the wider MCU.
There was a time when a Black Panther movie seemed like a gamble. The character, though notable for being the first black superhero, was always a D-list seller in the comics, and one who had rarely commanded much licensing power.
Where Iron Man comics were published near-continuously since the character's inception, the Black Panther's staying power was uneven at best. In retrospect, it seems sort of absurd that there was ever any uncertainty.
As it is, Black Panther is currently the highest grossing Marvel Cinematic Universe movie at the domestic (US) box office, with only Infinity War nipping at its heels. Internationally it lands in a comfortable fourth behind the three Avengers movies. Admittedly, box office isn't the measure of artistic merit – but numbers that big sure suggest that it connected with audiences on a level beyond the average blockbuster.
And how could it not? The qualities that might have turned off viewers trained for more familiar action movies instead served only to make it all the more engaging. Here were visuals, music, costumes and locations unlike any other superhero movie, and unlike most genre movies full stop. A cast where almost every actor feels like they're stealing their scenes. And a story that somehow took an idea as unrelatable as being the monarch of a fictional country and made it into a tale of class, wealth and the weight of history that resonated with everyone.
Buy Black Panther on Blu-ray Here.
Although there's a lot to love about every aspect of the movie – Chadwick Boseman's steadfast T'Challa, Letitia Wright's lively and relatable Shuri, Michael B. Jordan's righteously angry Killmonger, and the stories they weave together – what sets it apart from most of Marvel's films is that it has, at its heart, something it wants to say. A message that feels like it comes from director Ryan Coogler's need to say it, rather than Marvel's need to sell lunchboxes.
read more: Black Panther and the Future of the MCU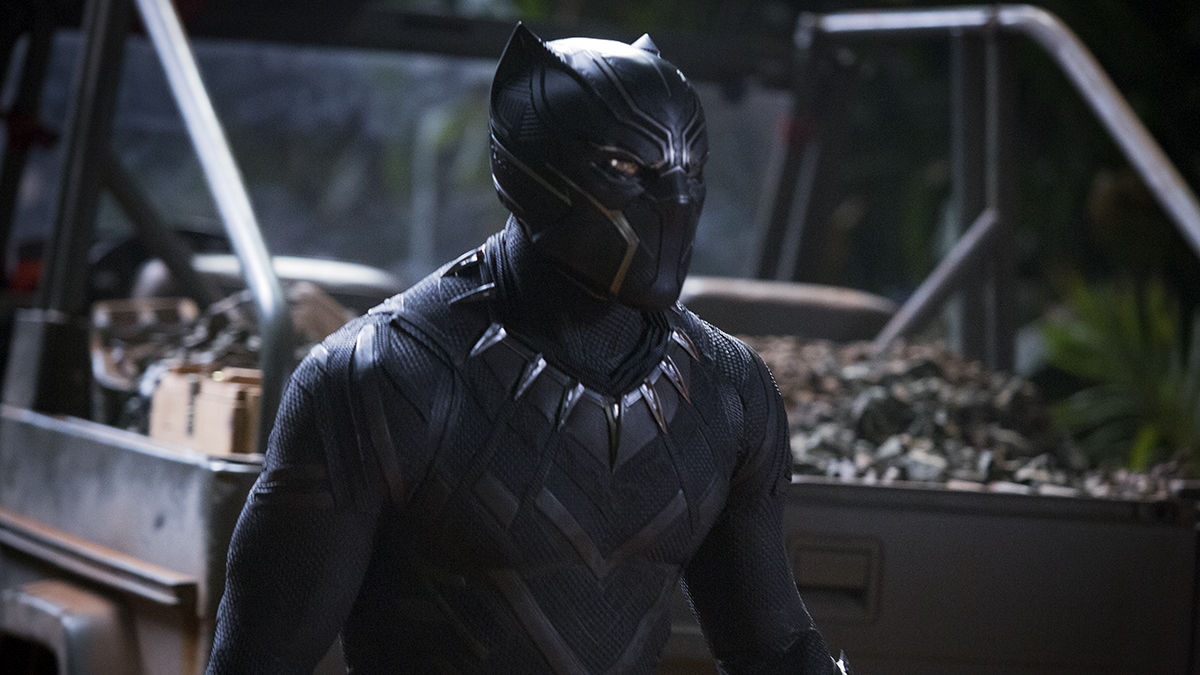 Sure, Ant-Man might superficially teach you the value of family and redemption, and Doctor Strange about the importance of humility and self-sacrifice, but these lessons are general and well-worn. Certainly, they're no less trite than the average family movie will deliver.
By contrast, when Black Panther ends with Killmonger choosing death over captivity, it forces viewers to leave the movie confronted by their own complicity and involvement in racial disharmony. It's a message all the more powerful for its specificity, and pretty heavy stuff for a film ostensibly about a guy who dresses up like a giant cat to protect a magic rock.
read more: What We Know About Black Panther 2
In the end, Black Panther probably isn't the best Marvel movie, but it has the most to be proud of. It proved that the Marvel brand could take chances, challenge the status quo, do something completely different from what audiences were used to seeing… and yet succeed beyond the wildest expectations.
For all the inevitability of a sequel, Marvel has pledged not to rush it, promising Coogler and his team the time they need to craft a worthy follow-up. If and when the sequel comes, you can guarantee it'll be just as much of an event as the first.
Standout scene: The Bond-esque South Korea sequence arguably takes the prize for best action set piece, packed with sexy outfits and sexier fighting (not to mention Andy Serkis having the time of his life as Ulysses Klaue). That said, it's hard to beat any scene where T'Challa and Killmonger interact face-to-face. Most notable is the fight in which Killmonger wrests control of the throne from T'Challa – a face-off that's genuinely thrilling and which accomplishes a rare thing for superhero movies: you genuinely feel like it matters whether the hero wins or not.
First appearances: All your faves! Shuri! Nakia (Lupita Nyong'o)! Okoye (Danai Gurira)! M'Baku (Winston Duke)! And the rest! But the really exciting thing we first get a proper look at in this movie is undoubtedly Wakanda, which is revisited to fantastic effect in the follow-up movie, Avengers: Infinity War. That music. Those visuals. If you're not excited, you're probably dead inside.
So long, farewell: As well as Jordan's brilliant villain Killmonger, it's goodbye to Ulysses Klaue, and Andy Serkis proving that his non-CGI acting is somehow far more cartoonish than the stuff where he plays a talking monkey. Sad to say that unlike the comics, we'll probably never see him transformed into a living soundwave with a satellite dish for a hand. But maybe we can cross our fingers for the Disney+ series where that happens.
It's all connected: Black Panther is one of Marvel's more standalone adventures, aside from the obvious direct plot progression from Captain America: Civil War – with the aftermath of the death of King T'Chaka (aka T'Challa's dad) keenly felt throughout the film. This being the MCU, though, there are a few other links:
• When Shuri references "another broken white boy for us to fix" she's clearly referring to the way the Winter Soldier was left in Wakanda for them to deprogram at the end of Captain America: Civil War.
read more: Complete Black Panther Marvel Movie Easter Egg Guide
• Ulysses Klaue first appeared in Avengers: Age of Ultron and got on the wrong side of Ultron, which is why he's missing a forearm in this movie. At least there are no cuttlefish where he's gone.
• Vibranium was first mentioned wayyyyyy back in Captain America: The First Avenger. Famously, it's what Captain America's shield is made of. This movie finally gives Vibranium an origin as an alien metal that crashed on Earth in the form of a meteorite, smack bang in the area of Africa that would become Wakanda.
read more: The Genre Films That Broke Through At The Oscars
Credit check: A now-standard two post-credits sequences for Black Panther. In the first, T'Challa appears before the United Nations to announce that Wakanda will be opening up its resources to the world and coming out of its self-imposed isolation. In the second, some children react to the "White Wolf" – a newly-awakened and (apparently) de-programmed Sergeant Bucky Barnes, who is greeted by Shuri and told there is much more for him to learn.
And hey. Black Panther will return in Avengers: Infinity War.
Are you a fan of Black Panther? Are there any other aspects of it that you love, or anything that we've missed? Let us know in the comments below!