News
How the Mortal Kombat Movie's Main Character Renews the Franchise
Lewis Tan stars in the Mortal Kombat reboot movie as Cole, an all-new character who find himself surrounded by violent video game icons.
The grandiose, auspiciously R-rated new movie take on classic ultraviolent video game franchise Mortal Kombat is arriving sooner than you might think. Moreover, thanks to studio Warner Bros' recent move of setting up its entire 2021 slate of films for day-and-date streaming debuts on HBO Max, the crimson-spilling cinematic scenery will be witnessed by audiences from home this April. However, in a potentially odd divergence from the game's mythos, it has been revealed that, amongst an ensemble of classic Kombatants, the film's star, Lewis Tan (Deadpool 2, Wu Assassins), will play a completely original character.
Warner's Mortal Kombat reboot movie, helmed by first-time feature director Simon McQuoid and notably produced by James Wan (director of DC's Aquaman and its developing sequel), will feature an immense ensemble of characters immediately familiar to the generations of gamers who have controlled them to lacerating, limbs-ripping results in the fighting franchise. Now, Warner has officially released the film's first images, and new details have emerged from EW, intriguingly revealing that the story will primarily be told through the eyes of Tan's main character, Cole Young (pictured immediately below), a struggling mixed martial artist who collides with an unfathomable destiny connected to his unknown heritage and a birthmark resembling the famous Mortal Kombat dragon symbol.
"When we first meet Cole, he's in a really bad spot," Tan tells the outlet. "He's down on his luck. He's kind of a washed-up MMA fighter who used to be a champion, who used to believe in himself, who used to have a lot of hope in his career. And it's all gone down the drain. It's a very interesting place for a hero to start, and I think that, along the journey of Mortal Kombat and Cole discovering where he comes from, you're introduced to all these other iconic characters and elements that everybody loves so dearly."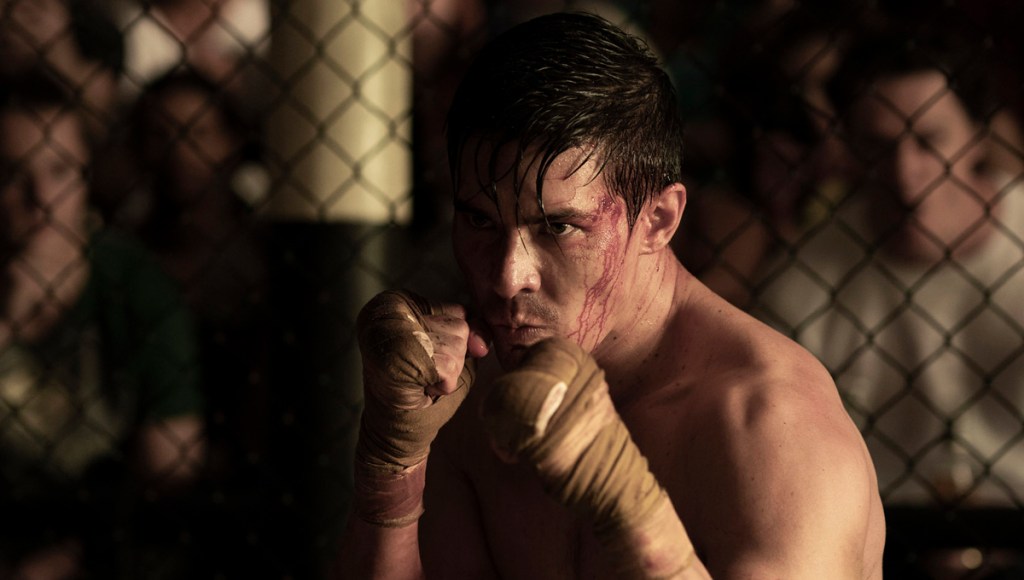 Indeed, the assembled cast lineup of Mortal Kombat reads like a text version of a "choose your fighter" screen, featuring traditional protagonist Liu Kang (Ludi Lin), Scorpion (Hiroyuki Sanada), Sub-Zero (Joe Taslim), Raiden (Tadanobu Asano), Sonya (Jessica McNamee), Kano (Josh Lawson), Jax (Mehcad Brooks), Mileena (Sisi Stringer), Kung Lao (Max Huang), Kabal (Daniel Nelsen), Nitara (Mel Jarnson) and, of course, the game franchise's shapeshifting original big bad, Shang Tsung (Chin Han). Consequently, Tan's Cole sticks out like a sore thumb amongst this array of characters, making his status as the apparent main character even more head-scratching, especially if you were hoping for a more puritanical adaptation.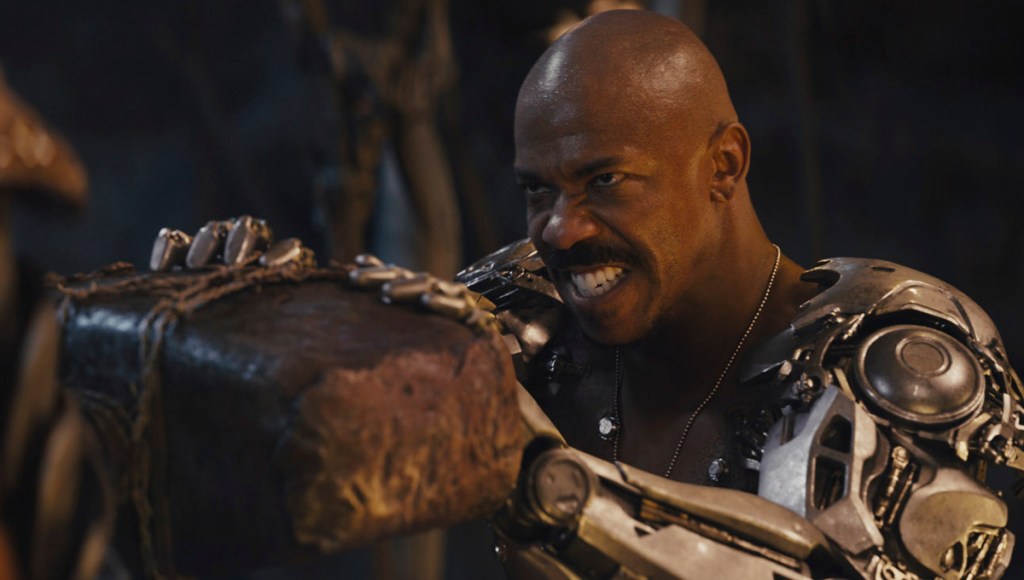 Yet, the massive mythology of the 1992-launched fighting game franchise and its myriad follow-ups will figure prominently in the new Mortal Kombat movie, which is revealed to open with a crimson-strewn 10-minute prologue fight sequence set in Feudal Japan between Sanada's Hanzo Hasashi and Taslim's Bi-Han—who will eventually become flame-spitting skull-face Scorpion and freeze-firing "cryomancer" Sub-Zero, respectively—with both men initially depicted as members of rivaling ninja clans. Additionally, said sequence will bear a symbolic significance to an iconic element from the game, since it also features the fact-based ancient short blade, the Kunai, which Hasashi—eventually as the undead Scorpion—famously hurls as a harpoon to make victims "get over here." Unassumingly, the blade enters the story as a gardening tool used by his wife. Elements like this are an example of why McQuoid implies that the movie will be defined by blood—literally and figuratively, explaining to EW, "Blood represents a connection. Blood represents who we are. Without getting too overcomplicated, what we did is use blood executionally."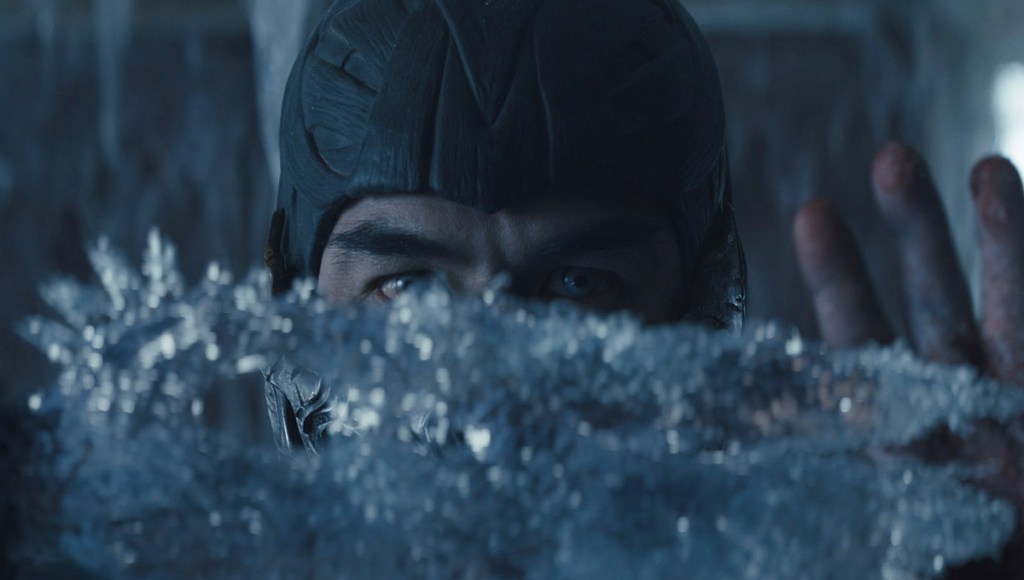 So, where would an average-Joe of sorts American MMA fighter like Tan's Cole find himself with a setup of that scope? This would be especially vexing if the film features monsters like the four-armed giant, Goro, or the hulking, super-powered outer-dimensional despot, Shao Kahn. Well, it seems that the real-world grounded premise of a down-on-his-luck prizefighter will serve as the fish-out-of-water, point-of-view method by which audiences will be re-introduced into Mortal Kombat's encompassing, arguably-intimidating mythology of martial arts and mysticism.
In fact, one could speculate that Tan's Cole, as a de facto Western civilization-bred civilian stand-in, is a modernized substitute of sorts for the game franchise's American fighter, action movie star Johnny Cage—who fulfilled that plot purpose in the beloved 1995 movie with comical subtlety, as played by Linden Ashby. Cage is notably missing from the reboot movie's revealed lineup of fighters, although it wouldn't be surprising to see him referenced in an Easter Egg of some kind. However, presenting a stark contrast from Cage, Tan describes Cole as a fighter with a diverse skill set (complementing heavy hands with Muay Thai, Judo and Jujitsu,) and a "salt-of-the-earth-grit" that he compares personality-wise to loquaciously bellicose UFC fighter Jorge Masvidal. So, in lieu of Cage-like egotistical comic relief moments, one can expect a profound arc for Cole; one that eventually ties into to the overarching mystical plot.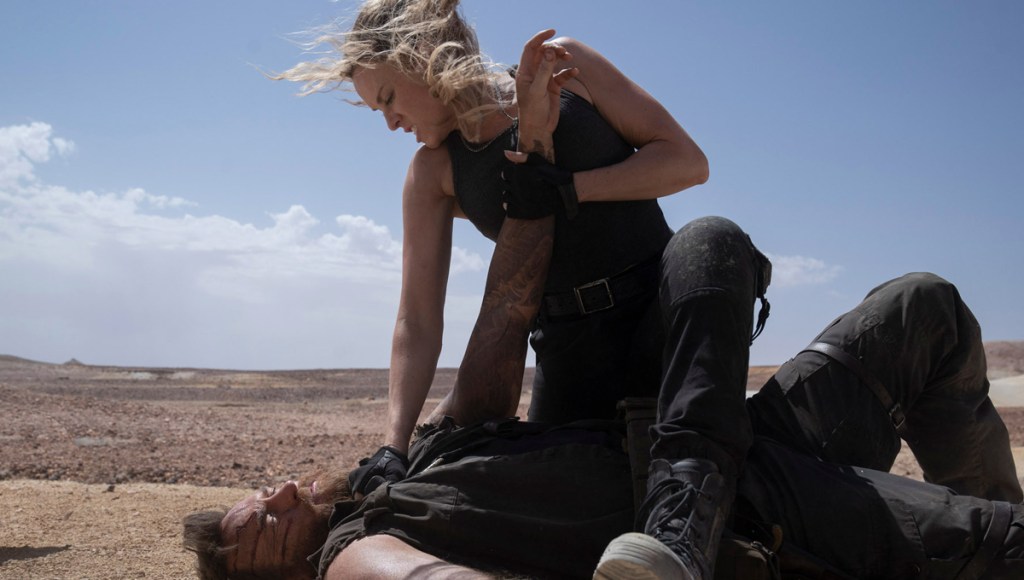 Thusly, Cole seems to be the accessible vessel by which audiences will enter the famously ultraviolent tournament and its deeper sci-fi elements, staying true to Mortal Kombat's roots as the renegade fighting game to which fans who'd grown weary of the comic-booky approach of bellwether arcade offering Street Fighter II would pump quarters, embracing schlocky-kung-fu-movie-inspired aesthetics and, of course, the ability to permanently maim and/or kill your opponents with post-match "fatality" moves. In fact, star Tan explains unequivocally how the film fully takes advantage of its R-rating, further revealing, "There are some crazy fatalities." He adds, "We've picked a couple of iconic ones. There's a lot of really cool signature moves that you'll see, a lot of Easter eggs that we snuck into the film, but there are some really badass fatalities that I can't wait to see on the big screen. They're brutal, man. They, they don't hold back."
Of course, Mortal Kombat's R-rating provides a further divergence from the PG-13 designation of the films to which it will inevitably be compared, 1995's Mortal Kombat and 1997 sequel Mortal Kombat: Annihilation. However, despite the bounty of brutality, director McQuoid does hint that he had to temper himself, and "didn't want to get into NC-17 territory." He adds, "It's amazing how quickly you can get there. It doesn't take much."
Mortal Kombat starts its initial streaming run on HBO Max on Friday, April 16. In the (literally) immortal words of Cary-Hiroyuki Tagawa's original movie Shang Tsung, "It has begun!"