News
Will a Mortal Kombat: Scorpion's Revenge Sequel Happen?
Want to see a sequel to Mortal Kombat Legends: Scorpion's Revenge? So do we. And so do its creators!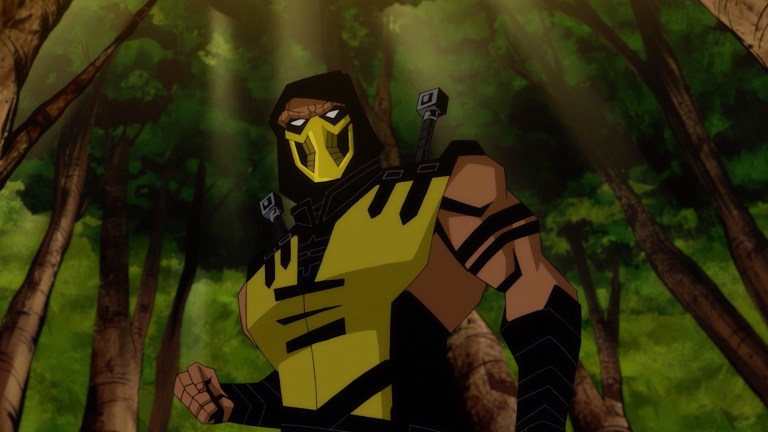 Now that Mortal Kombat Legends: Scorpion's Revenge has been unleashed on viewers around the globe, fans everywhere have one question: Will we be getting another entry into the awesome R-rated animated franchise? The first animated Mortal Kombat movie establishes a vibrant and violent landscape that is not only true to the games that inspired it but also feels ripe for exploration. Writer Jeremy Adams says that although he doesn't know whether the team will get another chance to revisit the brutal supernatural space he would love to, and that if they do he already has a plan for what would come next.
"Bigger," Adams teases. "That's all I can say about that. I absolutely do hope that happens. I don't know anything else besides that. But yeah, my hope is that this gets a theatrical release at some point. I hope someday maybe they do like a Fathom event or something, just to get fans to go to the theater because I think it'd be a really fun audience participation thing."
Adams also had a message for fans who would like to see more Mortal Kombat animated movies. "When it comes out, I hope, maybe because of the pandemic–I don't know–I hope people really take the time to rent it and watch it. Don't pirate it because the only reason that we would be able to get to do more is if it does well. And, you know, money talks."
The team behind the movie, Adams alongside exec-producer Rick Morales, clearly loved making the film. In their dream world, this would be the first of many. "My hope is that it does really well. I hope it blows the doors off of many things because there's nothing more that I'd rather do than write many of these. Being able to talk to somebody as iconic as Ed Boon, who really let us have free rein to play with his toys, that universe, that mythology and Mortal Kombat is so deep and big and it can be rebooted. It's not dissimilar to DC Comics in that way. It's so large and there's so many rooms to explore. I really hope we get to do more of it," Adams says.
Morales agreed with his passionate "partner in crime," Adams. "Definitely. I definitely do." Though he couldn't say what his dream plan for a sequel would be, he does have one. He teased his vision with one exciting word that will mean a lot to Mortal Kombat fans: "Outworld."
Mortal Kombat Legends: Scorpion's Revenge is available now digitally!