News
Michael Keaton Describes His Batman Return in The Flash Movie
Michael Keaton returns as Batman in the forthcoming The Flash movie, and it sounds like it's been a good experience for the actor.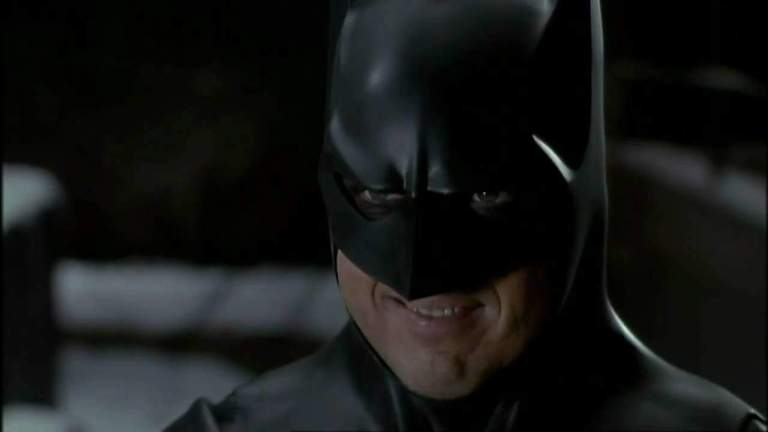 After being stuck in development hell for years, DC fans will finally get a chance to see a live-action The Flash movie in 2022.
Ezra Miller is reprising his role in the film as the Barry Allen from Batman v Superman: Dawn of Justice and Justice League, and he'll be joined onscreen by Sasha Calle as Supergirl and at least two other versions of Batman from DC past – notably Ben Affleck and Michael Keaton. How can this be? Well, all signs point to The Flash being the DCEU's first big screen exploration of the concept of DC's multiverse, in all likelihood using the Flashpoint story from the comics, in which Barry attempts to change history by preventing his mother's murder and thus creating an alternate timeline, as its jumping off point.
For Keaton, one of the most beloved Batman actors of all time, this will mark three decades between appearances as Bruce Wayne when The Flash rolls out. The actor originally starred in two Batman movies for director Tim Burton before moving on to other projects – more recently joining the MCU as Spider-Man: Homecoming villain Vulture – but he told reporter Kevin McCarthy that putting on the cape and cowl and stepping up as Batman again for Andy Muschietti's forthcoming DCEU multiverse offering was like "riding a bike" and he seemed to appreciate that the new movie is very much steeped in comic book blockbuster history.
"Memories came flashing back – no pun intended – came flooding back," he said. "They did, just as I start thinking about what a risk Tim [Burton] took and everybody else involved, really."
The Birdman actor also teased his first scene in The Flash, which will no doubt excite DC fans who have longed for him to return to the role for years.
"[It was] weirdly and ironically easy," Keaton told Collider. "A little bit emotional. Just a rush of memories. Without giving anything away, which I can't, basically the first shot, not of the entire movie but let's say the introduction [of Batman], is so good that when we walked on and started talking about a couple of shots and the angles, I went 'whoa, this is big. This is great.' I don't even mean for me. Just the imagery, it's great. And reminiscent, to some degree, of Tim Burton."
While a load of set photos from The Flash have surfaced in recent months, including looks at Keaton as Bruce Wayne, we have yet to get a look at the actor in the familiar Batman suit. However, concept art revealed last year indicated that Keaton will wear a suit that is almost identical to the one he wore in the Burton Batman flicks. Muschietti confirmed that further with a teasing photo showing off a familiar Bat logo on a black background that hinted at other DC connections in the movie, as well.
The Flash will be released on Nov. 4, 2022. In the meantime, you can check out our complete schedule of upcoming DC movies here.