News
Matthew Vaughn's Solution for Star Wars: Reboot the Skywalker Saga
Exclusive: Argylle director Matthew Vaughn talks about his various run-ins with James Bond, as well as what remains his dream franchise to reboot… in a galaxy far, far away.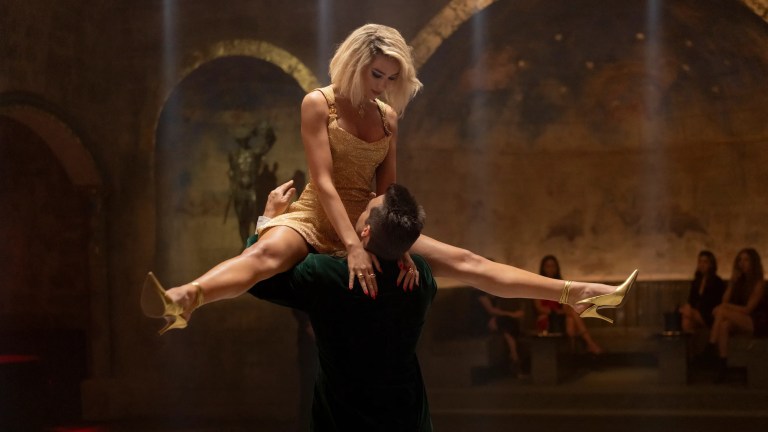 When writer-director Matthew Vaughn came by the Den of Geek studio at New York Comic Con over the weekend, it was a curious time for many of the subjects and stories which naturally intrigue him. Chief among them, of course, is his new meta-spy-action-romance thriller, Argylle. Due out next February, that film returns to the espionage genre which Vaughn has already visited via the Kingsman movies, although now with a twist. In a riff on Romancing the Stone, Argylle is about an espionage novelist (Bryce Dallas Howard) who ends up commandeered into a real-world caper.
The film isn't exactly subverting the tropes and iconography of James Bond, but then again Vaughn also coyly suggests that Henry Cavill plays "007 and a half" in the movie. Vaughn should know too, especially if the latest James Bond movie rumors are true. For when we sit down with the maverick filmmaker, unverified reports on social media are spreading again with breathless certainty that Aaron Taylor-Johnson will be the next 007—an actor whom Vaughn helped reach international attention more than a decade ago in 2010's Kick-Ass.
"Can you imagine?" Vaughn says with a subtle smile when we point out that the Bond producers might be fans, considering they also took interest in Daniel Craig nearly 20 years ago after seeing the future Bond actor in Vaughn's directorial debut, Layer Cake (2004). "Aaron would make a very good Bond," Vaughn continues. "I think Aaron and Henry would be the two best Bonds out there, with Aaron being an astonishingly good [choice]."
Vaughn obviously has given this some thought, pointing out during our conversation that Cavill lost the 007 role to Craig in Casino Royale probably "because he was just too young at that time." It was, in fact, the same Bond film Vaughn almost directed before the deal fell through in 2005.
"I had the opportunity once [to direct Bond] when I nearly did Casino Royale," Vaughn tells us. "I say nearly because my hands, I thought, were on the prize but they slipped through, and I would've loved to have done Casino Royale because we were going back to the book, and I'm obviously a fan of Daniel's."
When asked if he would consider still directing a Bond film if the opportunity came again, Vaughn is circumspect, noting he's already scratched that itch pretty well with Kingsman. Still, he admits, "Never say never. We won't make the 'again' quip… but I think there's more of a chance of me being cast as James Bond than directing a James Bond."
Yet even though Vaughn has seemingly made his peace with 007, there are other franchises he'd be interested in trying his hand in, albeit the two that most intrigue him seem increasingly remote. The first is Superman, a character Vaughn would love to reframe from the ground up for the big screen; it's an idea that James Gunn is already tackling with 2025's Superman: Legacy. The other, meanwhile, would involve walking across cinematic holy ground, even in the modern world of franchised sequels and prequels. He would like to reimagine Star Wars.
"If I was allowed to reboot Star Wars, and go back, put [Luke] Skywalker and Vader in it, and to start again," Vaughn says. "Everyone would think [I'm] crazy, but I've been arguing we've all done it with Spider-Man pretty well. Bond. I think Star Wars is the Skywalker family. So if I was allowed to do the Skywalker story, then I'd love to do Star Wars."
Vaughn, who was allegedly once in the running to direct what became The Force Awakens, bases this on the notion that Star Wars was originally just the Skywalker family's story when George Lucas conceived it. However, the franchise's new owners at Disney have attempted to expand past that rechristened "Skywalker Saga" over the last decade.
As for Bond, even if Vaughn never directs a 007 movie himself, we ask the filmmaker if he has any ideas about how to reboot the character in the 2020s.
"Yes, but I'll do it on Kingsman," he laughs. "I won't tell them how to play in my sandpit, which sort of borrows a bit of their sand."
We'll have more of our interview with Vaughn soon. Argylle, meanwhile, opens on Feb. 2, 2024.