News
Marvel's Thunderbolts Team Will Have a Surprising Leader
With a team full of "barely heroes," who is the best choice to lead The Thunderbolts?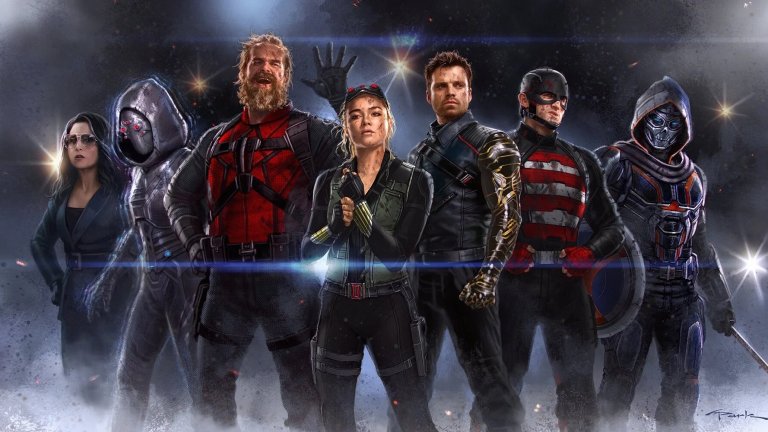 This article contains MCU spoilers.
James Buchanan "Bucky" Barnes (Sebastian Stan) has gone through a lot in the MCU. He was captured and tortured by Hydra before falling off a train in Captain America: The First Avenger. He was presumed dead for decades before he was revealed to be the Winter Soldier, a brainwashed Hydra assassin in Captain America: The Winter Soldier. He was framed for the murder of T'Challa's (Chadwick Boseman) father and the bombing of the U.N. in Captain America: Civil War. He was forced into couples therapy with Sam Wilson (Anthony Mackie) in The Falcon and the Winter Soldier and started to atone for his past as the Winter Soldier.
After all of this, it seems like Bucky deserves a really nice vacation, but the MCU has other plans. Bucky was announced as part of the Thunderbolts lineup at D23, and now Kevin Feige has revealed to Entertainment Weekly that Bucky's role in the team is even larger. "What's fun about that, and I sort of said this at D23, is that [The Thunderbolts] are barely heroes. None of them would consider themselves heroes. When your de facto leader is Bucky Barnes, that's sort of all you need to know."
Fans of Thunderbolts comics won't necessarily be surprised at Bucky taking on this role, as he has done so in different iterations of the team, but this may be a little surprising for more casual MCU fans. When we leave Bucky in Falcon and the Winter Soldier, he still seems to have a lot of work to do in his personal journey before he can accept that he's more than the weapon Hydra created him to be. He has definitely come a long way, especially since he doesn't have his friend Steve Rogers' (Chris Evans) loyalty and morality to lean on anymore, but he also doesn't necessarily seem ready to lead a bunch of people who need therapy just as much, if not more, than he does.
Looking at the Thunderbolts lineup though, it makes sense that Bucky would become their leader. Bucky is technically the oldest and has the most combat experience, even if he doesn't remember all of it. His relationship with Steve arguably gives him a stronger moral compass than someone like US Agent (Wyatt Russell) or Red Guardian (David Harbour). He spent a decent amount of time with advanced Wakandan technology to overcome his brainwashing, something that Taskmaster (Olga Kurylenko) probably hasn't had the opportunity to do. As amazing as Yelena (Florence Pugh) is, she's still young and impulsive and has a lot to learn about leading a team.
Bucky might be more reluctant to step into this role than others on the team would be, but it's hard to choose someone who deserves it more than he does. He knows that Sam was the right choice to take on the Captain America mantle from Steve, but it still feels like he wants to prove that he's worthy of the second chance that Steve helped him fight for. While the Thunderbolts generally operate in a grayer area than the Avengers, this could be just what Bucky needs to finally see himself as the leader and hero that Steve saw within him.