News
Marvel's Kevin Feige Wants to Be More Hands-off With MCU Fantastic Four Movie
The famously-involved MCU chief is reportedly looking for a more established director to bring Marvel's first family back to the silver screen.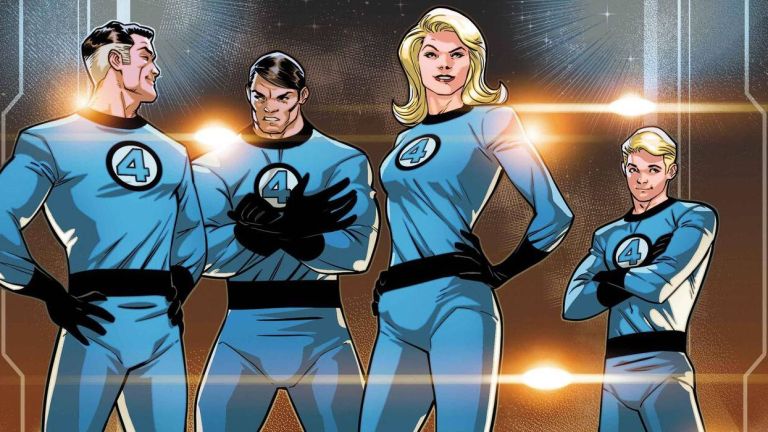 For better or for worse, MCU boss Kevin Feige has a reputation for being very involved in the production of Marvel films. Feige's tendency to oversee the plots of MCU installments and their aesthetic has allowed the franchise to achieve pop culture domination and build a cohesive cinematic universe, but it has also led to some sameness across films. Although directors such as James Gunn, Taika Waititi, Ryan Coogler, and Sam Raimi have been able to inject some individual personality into the films, movies such as Spider-Man: No Way Home feel to some as if they were directed by a committee.
But that might change with the Fantastic Four. Ever since No Way Home director Jon Watts stepped down from the project to work on Star Wars: Skeleton Crew, Feige has been hunting for a replacement. No news has been yet released regarding who will take on this highly anticipated Marvel picture, but Deadline reporter Justin Kroll indicates that Feige has high expectations for whomever he chooses.
In a Twitter thread, Kroll posted news from an anonymous source that although the search is a priority for Marvel, "don't expect it to be filled anytime soon as they are not even close to cutting down long list of candidates." The same source indicated that "Feige and company are taking a lot of shots at some big names." That revelation itself is somewhat surprising. Veteran talents such as Kenneth Branagh, Joe Johnston, and Joss Whedon were all key parts of the MCU's first phase. But after Edgar Wright left the first Ant-Man movie after disagreements with Feige and Marvel, the MCU seemed to prefer directors with only one or two small films under their belt.
With that in mind, Kroll's reports may signal a major change in direction. According to one of Kroll's sources, "Kevin doesn't want [to] oversee [the] entire shoot and after not having to worry about that with Raimi, he is very game to [have] same outcome with this shoot." In other words, Feige appreciated the success that came from letting Raimi – whose Spider-Man trilogy effectively started the superhero movie boom – take charge of Doctor Strange in the Multiverse of Madness.
It's no accident that Feige is making this change with the Fantastic Four movie. The introduction of the team in 1961's Fantastic Four #1 launched Marvel Comics, earning them the nickname "Marvel's First Family." But after four cinematic outings, none have matched the impressive legacy of the comic books. Neither the unreleased Roger Corman produced movie from 1994, nor the three big-screen movies directed by Tim Story and Josh Trank, have been critical or box office successes.
While Kroll's report may be good news for those who have wanted more idiosyncratic Marvel movies, it may mean that a fan-favorite director is out for the next Fantastic Four film. Long before he took over for Wright on the Ant-Man trilogy, Peyton Reed had planned to make a Fantastic Four movie set in the '60s and inspired by the Beatles' film A Hard Day's Night. Reed has a successful resume in film and television, but he may not be a big enough name for Feige's tastes.