News
Mark Wahlberg Sci-fi Thriller Infinite Shifts Release Date to 2021
Mark Wahlberg will star in Infinite, a reincarnation-themed sci-fi thriller from director Antoine Fuqua.
Infinite, a sci-fi film from director Antoine Fuqua, made a major change with Mark Wahlberg as its new headliner, replacing Chris Evans. Indeed, while Avengers: Endgame was the expected, well, endgame of Evans's tenure in the Marvel Cinematic Universe as Captain America (maybe?), the actor happens to have several starring roles on his docket. Consequently, with regards to Infinite, Chris Evans—unlike Cap—didn't want to "do this all day."
Mark Wahlberg replaced Chris Evans as the headlining star of Infinite, as Variety reported back in June 2019. Evans, who had been attached to the project since that February, dropped out due to scheduling issues. Star-swap notwithstanding, the fast-tracked movie project will adapt author D. Eric Maikranz's 2009 novel, The Reincarnationist Papers. Prolific producer Lorenzo di Bonaventura and Mark Vahradian are onboard via the former's Paramount-based Di Bonaventura Pictures, joined in that capacity by John Zaozirny, along with executive producer Rafi Crohn.
Infinite Movie Release Date
Infinite has moved its release date to May 28, 2021.
Paramount's rescheduling, via THR, will see the film's release shift from its originally scheduled slot of August 7, 2020. The move mirrors the response of just about every major release in the wake of the COVID-19 pandemic, and will now see Infinite compete on the extended Memorial Day holiday weekend, a typically lucrative period that serves as the unofficial launch of the summer movie season.
Infinite Movie Cast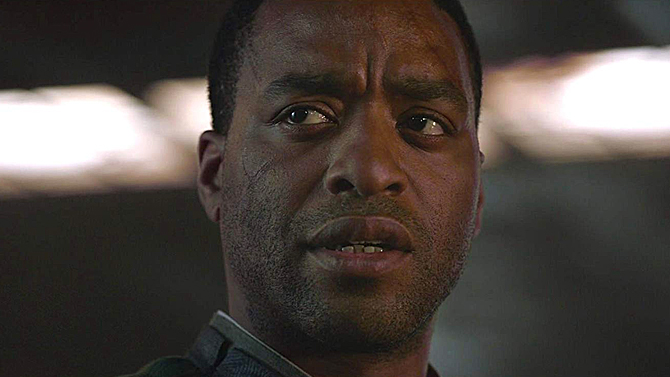 Chiwetel Ejiofor has joined the cast of Infinite to play the film's villain, reported THR. While not named, Ejiofor's character is described as "a member of the Infinite who has found a way to stop the reincarnation process and plans to use it on his own kind." For Ejiofor, who earned a 2014 Oscar nod for 12 Years a Slave, this villain role fits in his wheelhouse, having just come off voicing the role of Scar in Disney's live-action/animated hybrid remake, The Lion King, and – under the same corporate tentpole – played the role of ally-turned-villain Mordo in 2016's Doctor Strange (although, he has yet to be confirmed for the sequel). He was recently seen opposite Angelina Jolie (and back again for Disney,) in this past October's sequel, Maleficent: Mistress of Evil.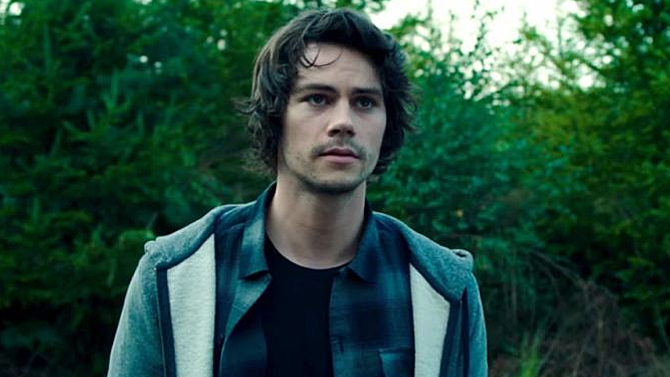 Dylan O'Brien is set to co-star, as reported by Variety, which did not provide character details. The NY-born actor recently finished his YA film franchise-starring run with 2017's Maze Runner: The Death Cure; a role he wrapped after recovering from a devastating on-set injury. He also fielded a role opposite Michael Keaton in 2017's American Assassin, and appeared in 2016's fact-based drama, Deepwater Horizon, which Infinite star Mark Wahlberg headlined. O'Brien first gained momentum off his small screen run on MTV's Teen Wolf. Amongst other projects, O'Brien is set to co-star with Iron Fist and Game of Thrones' Jessica Henwick in the 2020-scheduled sci-fi film, Monster Problems.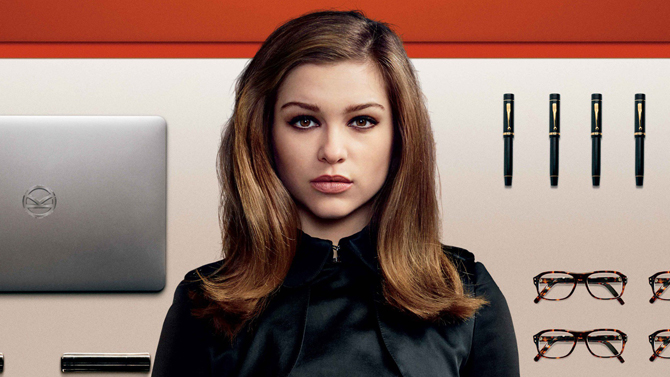 Sophie Cookson is reportedly in negotiations to co-star in Infinite, said Variety, which did not have any character details. English actress Cookson, who's best known for her role in spy franchise offerings Kingsman: The Secret Service and Kingsman: The Golden Circle as the fastidious and deadly Kingsman trainee-turned-agent, Roxy, recently co-starred in films Ashes in the Snow and The Crucifixion, appeared in The Huntsman: Winter's War, and fielded a TV series run on Netflix series Gypsy. She'll next be seen in the film, Greed, and BBC One TV miniseries The Trial of Christine Keeler.
Jason Mantzoukas (Brooklyn Nine-Nine, The Good Place) and Rupert Friend (Strange Angel, Homeland) are also reportedly onboard.
Infinite Movie Details
The story of The Reincarnationist Papers novel depicts a premise with a secret society, called the Cognomina, who – almost akin to the Assassin's Creed franchise – possess the ability to recall events from their past lives, acting as agents of change in society for centuries. The story centers on a schizophrenic man named Evan Michaels, who, haunted by memories of his past two lives, joins the organization, uncovering dangerous secrets.
The adaptation, Infinite, will be scripted by John Lee Hancock and Ian Shorr. Its supernatural concept should make the film an intriguing genre entry for director Antoine Fuqua, who's coming off the 2018 Denzel Washington-headlined sequel, The Equalizer 2, having recently helmed 2016's cast-stacked remake of The Magnificent Seven, TV movie Exit Strategy and 2015 Jake Gyllenhaal pugilist picture Southpaw. A former music video director, Fuqua broke big by directing the 2001 Denzel Washington crime drama, Training Day, eventually tackling major movies like 2004's King Arthur, 2007's Shooter (in which Wahlberg starred,) and 2013's Olympus Has Fallen.
Prospective star Mark Wahlberg is, of course, one of the most ubiquitously bankable blockbuster headliners out there, with no signs of slowed momentum. He was most recently seen in 2018 films such as comedy, Instant Family, actioner Mile 22 and director Ridley Scott's footage-Frankensteined fact-based drama, All the Money in the World. Amongst a sizable backlog, he'll next be seen – back with repertory collaborator director Peter Berg – in the crime drama, Wonderland.
Joseph Baxter is a contributor for Den of Geek and Syfy Wire. You can find his work here. Follow him on Twitter @josbaxter.