News
Spenser Confidential Trailer and Release Date for Mark Wahlberg Netflix Movie
Mark Wahlberg actioner Spenser Confidential will premiere on Netflix, arriving as a new adaptation of Spenser: For Hire.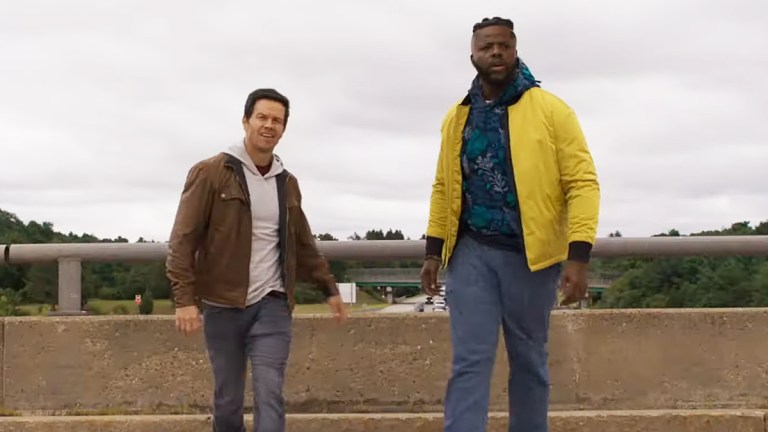 Spenser Confidential is the next action thriller feature fielded by star Mark Wahlberg under the direction of Peter Berg, following their last effort, 2018's Mile 22. However, this offering will manifest not at theaters, but on Netflix!
Interestingly, the film is an adaptation of the Spenser novel series of author Robert B. Parker, which were more famously represented on television with ABC's popular 1985-1988 series, Spenser: For Hire, which was briefly spun-off in 1989 with the short-lived A Man Called Hawk. This film, however, bears a script by Brian Helgeland and Sean O'Keefe adapting the Wonderland series by Ace Atkins, which continued the Spenser mythos after Parker's 2010 death.
Wahlberg stars as eponymous freelance sleuth Spenser, a role famously played on TV by the late Robert Urich. He's joined here by Winston Duke as partner-in-crime-solving Hawk, who was originally the smooth-talking breakout role for future Star Trek: Deep Space Nine Commander/Captain Sisko, Avery Brooks.
Spenser Confidential Trailer
The first trailer for Spenser Confidential has arrived, brandishing an anti-hero buddy cop dynamic with Marky Mark and his one-man Funky Bunch. Yet, the trailer comes across as one of those clips that – almost to its own detriment – breaks down the movie's major beats to the point that you feel as if you've already got the gist. However, the film clearly has enough action and comedic chemistry to appeal to discerning action-craving Netflix subscribers.
Spenser Confidential Release Date
Spenser Confidential arrives on Netflix on Friday, March 6.
Spenser Confidential Details
As Netflix's official synopsis for Spenser Confidential reads:
"Spenser (Mark Wahlberg) — an ex-cop better known for making trouble than solving it — just got out of prison and is leaving Boston for good. But first he gets roped into helping his old boxing coach and mentor, Henry (Alan Arkin), with a promising amateur. That's Hawk (Winston Duke), a brash, no-nonsense MMA fighter convinced he'll be a tougher opponent than Spenser ever was. When two of Spenser's former colleagues turn up murdered, he recruits Hawk and his foul-mouthed ex-girlfriend, Cissy (Iliza Shlesinger), to help him investigate and bring the culprits to justice."
Stars Wahlberg and Winston Duke (the star of 2019 Jordan Peele horror film Us, also known as M'Baku from Black Panther and Avengers: Infinity War/Engame) are also joined in the Spenser Confidential cast by names such as Bokeem Woodbine, Marc Maron, Colleen Camp and Post Malone.
Peter Berg has, thus far, directed Wahlberg on 2018's Mile 22, 2016's Patriots Day, 2016's Deepwater Horizon and 2013's Lone Survivor.
Joseph Baxter is a contributor for Den of Geek and Syfy Wire. You can find his work here. Follow him on Twitter @josbaxter.