News
Margot Robbie Weighs in on Birds of Prey 2
We're ready for more Harley Quinn in Birds of Prey 2, and Margot Robbie sounds off about the possibility.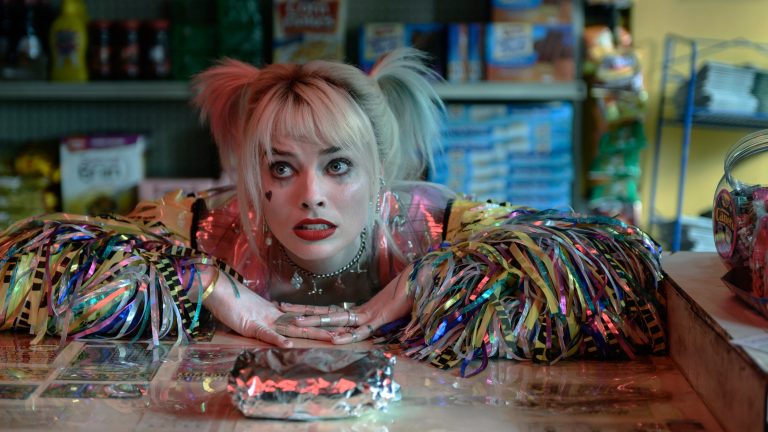 Birds of Prey was one of the best films of 2020—a bright, bold super-powered film that blew the Bechdel Test right out of the water in fun, unexpected, and creative ways (I am still not over the mid-fight hair elastic request). Unfortunately, the R-rated, Harley Quinn-driven girl gang movie did not blow the box office away. While our very own David Crow wrote an excellent piece about how Birds of Prey was not the financial flop that parts of the media made it out to be, it wasn't the next Deadpool either, leaving the future of this corner of the DCEU in question.
While Harley Quinn will be back on the big screen in the upcoming The Suicide Squad, she won't be surrounded by her girl gang, but rather a new motley crew. As part of our Den of Geek magazine The Suicide Squad cover story, we asked Margot Robbie if there has been any talk of a Birds of Prey sequel.
"I don't know if that is on the horizon anytime soon," Robbie tells Den of Geek, when asked if the Birds of Prey sequel conversation is active. "I don't think it's a no. But no, there's no sequel in the works that I'm aware of at this stage."
This is not the best news for Birds of Prey fans—or for supporters of female-driven franchise films. Birds of Prey is one of the very few recent Hollywood blockbusters to be produced, directed, written, and to have a cast led by women. In Chinese-born American filmmaker Cathy Yan, it boasted a woman of color as director, and the result was something new and different. Birds of Prey is a creatively clever and supremely enjoyable film, without any qualifiers, but its novelty as a Hollywood product is not unrelated to the fact that it wasn't made by the same narrow demographic that makes most major Hollywood films.
"I'm glad that you love the film," Robbie continues diplomatically. "It was very fun to make." The fact that Robbie, who was both the lead cast member and a producer on the film, seemed to enjoy the making of Birds of Prey is certainly a factor to consider. Robbie is currently one of the highest paid actresses in Hollywood, and has started her own production company, LuckyChap Entertainment, which has produced films like I, Tonya, Birds of Prey, and Promising Young Woman. She's also one of the DCEU's biggest assets, and having her champion a project can go a long way to making it happen—this is pretty much what happened with the first Birds of Prey film, which Robbie was instrumental in bringing to the screen.
Narratively, there is so much room for the DCEU to build on the first Birds of Prey movie, which very much felt like the beginning of the story of Harley's girl gang, setting up Black Canary, Huntress, Cassandra Cain, and Renee Montoya for future stories in this universe.
Past that, a Birds of Prey 2 would be an excellent place to introduce Poison Ivy to the DCEU, which Robbie tells us she is constantly pestering the WB/DC Powers That Be about. While not a part of the original Birds of Prey comics team, Poison Ivy became one of the team members when the story was rebooted with The New 52 relaunch. And Yan has spoken on the record about how she would like to explore the Harley-Poison Ivy relationship. Speaking more generally about the possibility of a Birds of Prey sequel during the press tour for the first film, Yan told The Wrap: "I think people aren't ready to let go of Harley Quinn quite yet and you know, Margot I don't think is ready to let go of Harley Quinn yet either, so… hopefully."
Are you up for another Birds of Prey film? Let us know in the comments below.