News
Luther Movie: Andy Serkis Teases Extremely Dark Villain
Andy Serkis is terrified by the villain he'll play against Idris Elba in Luther: The Fallen Sun.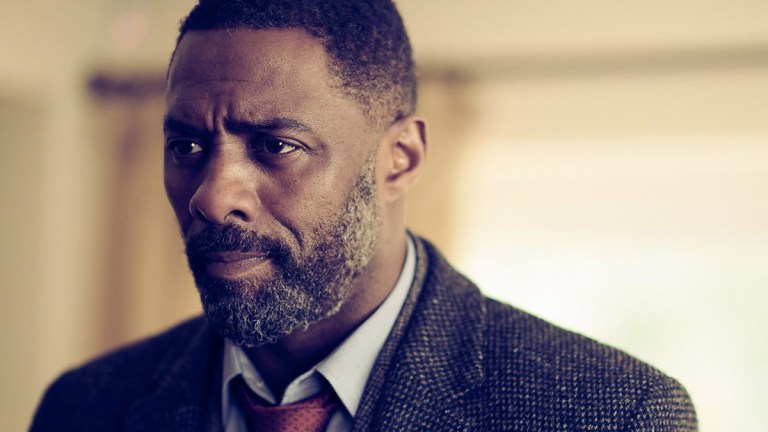 Andy Serkis knows a thing or two about being dark. The actor came to most people's attention with his performance as Gollum in Lord of the Rings, shocking audiences with his portrayal of a goblin creature. Since then, he has returned to darkness many times, most recently bringing killer symbiote Carnage to the big screen by directing Venom: Let There Be Carnage. Heck, even his take on Alfred Pennyworth in The Batman had seen some things.
But few roles have disturbed Serkis like millionaire David Robey, the villain he plays in the upcoming movie Luther: The Fallen Sun. Speaking with Total Film (via GamesRadar), Serkis admitted, "I don't think I've come across anything quite as dark for a long time." The script forced him to ask, "do I really actually at this point in the world and time and my life, want to go down this particular rabbit hole of something that's so hard to fathom in humanity?"
Serkis's reaction is surprising not just in light of his career, but also in light of the Luther show. The BBC series stars Idris Elba as John Luther, a morally fraught detective investigating the worst crimes imaginable while matching wits with a killer and sometimes ally played by Ruth Wilson. Over five series, Luther has depicted disturbing random acts of violence and invasions of privacy, including. a scene involving a killer under the bed that still gives me nightmares.
But according to Elba, Robey outdoes previous villains with his privileges and power. Thanks to his vast technological empire, Robey can see what others prefer to hide. "If you and I had a big secret that we want no one to know, he loves the idea that he can be like: 'I know what that is. Come over and do this for me,'" explained Elba.
Luther creator Neil Cross puts this power in a modern context. "True morality is the kind of behavior that you exhibit when you know that nobody is watching," he observes. "But we've ceded lots of that private behavior to the semi-private forum of the internet." Robey plays on the anxieties caused by these tendencies, giving a face to the bogeymen on the other side of our screens. "I'm terrified by the idea that somebody, in fact, is watching."
From this description, it seems clear that The Fallen Sun will put a particularly Luther-esque twist on one of the most popular movie tropes of our current era: the eat-the-rich story. But where Glass Onion and The Menu gave us comedic takes on amoral rich people being brought down by a plucky sleuth, The Fallen Sun will likely be far more gritty and upsetting. In that way, the movie will dig into Luther's hardboiled roots, following the lead of noir films such as The Big Sleep and The Maltese Falcon, in which an unremarkable gumshoe exposes the abuses of those in power.
Will the movie disturb viewers like it did Serkis? We'll find out when Luther: The Fallen Sun hits Netflix in March 2023.