Features
Léa Seydoux: No Time to Die Ending 'Made Me Really Sad'
Exclusive: No Time To Die star Léa Seydoux opens up about that movie's stunning conclusion and where it leaves the James Bond character.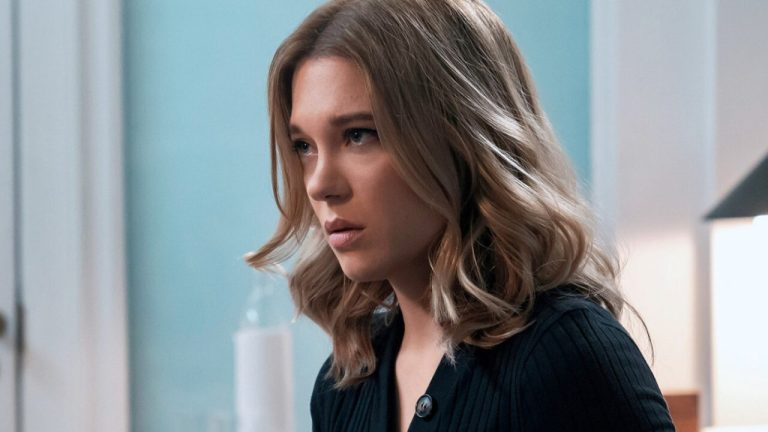 This article contains No Time to Die spoilers.
One of the most surprising pop culture moments of last year was the climax of No Time to Die, the 25th film in the James Bond franchise and the final to star Daniel Craig as 007. There's a fuller explanation of the story and ending here but what it comes down to is that, at the end of his battle with the villainous Safin (Rami Malek), a gravely wounded and infected Bond chooses not to make a spectacular escape and sacrifices himself so that Safin's lair and the deadly pathogen he had developed are utterly destroyed by a missile strike… and Bond along with them.
Not only does Bond resign himself to his death, but he acknowledges (via radio) being deeply in love with Madeleine Swann (Léa Seydoux) despite five years of estrangement and suspicion. She in turn reveals that her daughter, Mathilde, is in fact Bond's child, letting him know before he dies that he has become a father. He already knew though; it's why he chose not to leave the island. If he did, the deadly nano-virus he was infected with would kill the mother and child. So he stays. It's a finale that to this day shocks Seydoux too.
"I still can't really believe that that's what they decided, that he's gone," Seydoux tells Den of Geek now, more than half a year since the press tour for No Time to Die ended. Back then the ending was kept completely secret until the first press screenings of the film (and even then journalists were asked to not discuss or disclose Bond's fate while interviewing the stars of the project). As Seydoux adds, "I remember that when I read the script, I knew it and I had to keep the secret."
Seydoux has the honor of being only the second "Bond woman" to appear in two films in a row (if you count Eunice Gayson's relatively brief turn as Sylvia Trench way back in Dr. No and From Russia with Love), and certainly the first whose relationship with Bond not only spanned more than one adventure but went in a new, more complex direction. The birth of Mathilde allows Bond to realize that, amidst all the death, violence, and destructive behavior in his life, he has managed to leave something good behind.
"It made me sad, actually, it made me really sad," Seydoux says when asked for her reaction to seeing Bond's death play out on the page. "But I hope they will find a new way to—you know they will find something else."
There's no indication yet what that "something else" will be, but it will probably not involve either Madeleine or her daughter.
While it's notable Seydoux gets the final line of the movies where she quotes James' "Bond, James Bond" introduction, the very last frame of No Time to Die indeed tells us that "James Bond will return." We suspect that longtime Bond producers Barbara Broccoli and Michael G. Wilson are already beginning to mull over who will be fitted for the tux and the Aston Martin next.
"It's going to take some time," warned Broccoli in a recent interview with Variety. "It's a big decision. It's not just casting a role. It's about a whole rethink about where we're going."
With that said, Seydoux has already moved on to new horizons. Last year, she starred in Wes Anderson's latest celebrated film, The French Dispatch, and earlier this month she starred in David Cronenberg's return to the realm of body horror in Crimes of the Future, a feat we talked with both Seydoux and Cronenberg about right here.
Crimes of the Future is in theaters now.