News
Kung Fu Remake Movie Set with David Leitch as Director
The iconic 1970s TV series, Kung Fu, is set for a movie remake with Universal Pictures, which has appointed director David Leitch.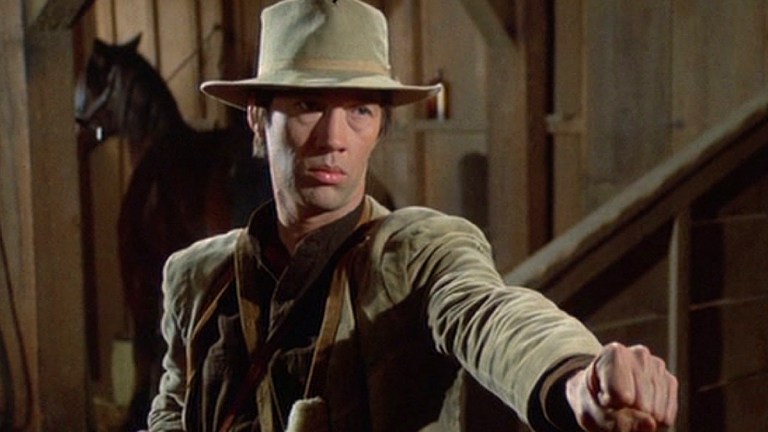 Kung Fu will soon walk the Earth silhouetted against a sunset background toward random rounds of austere ass-kicking for a big screen remake.
Universal Pictures has optioned the rights for a Kung Fu film adaptation, as Deadline reports. The studio is already moving forward, having just placed the project in a recently-proven set of hands with the appointment of director David Leitch, who successfully steered its lucrative Fast & Furious franchise ship to spinoff success with 2019's Fast & Furious Presents: Hobbs & Shaw, which earned $758.9 million worldwide. The studio is quickly searching for a writer to handle the script off which Leitch will work. Universal Executive Vice President of Production Matt Reilly is overseeing the project for the studio.
The Kung Fu remake/reboot movie will reportedly bear a present-day setting, and Leitch's presence in the director's chair implies an emphasis on action, especially with pre-Fast & Furious entries on his CV such as Deadpool 2, Atomic Blonde and the original John Wick. While the Kung Fu franchise has never shied away from the action sequences that its very name implies, this film will certainly represent a tonal change from its known focus on an Eastern philosophy-driven pathos – though that aspect will likely remain, even if it takes a back seat to amped-up intensity. Interestingly (perhaps non-coincidentally) enough, Leith was tapped to direct a remake movie of (original Kung Fu idea weaver) Bruce Lee's movie magnum opus, Enter the Dragon, back in 2018, and is apparently still attached to that project.
The story of the original Kung-Fu series, which ran on ABC from 1972-1975, followed the always-ambulatory travails of Kwai Chang Caine (David Carradine), a Shaolin Monk wandering the American Old West after he was forced to flee his old monastery after killing his master's murderer, the nephew of the Chinese Emperor. Thus, the series – famous for its utilization of context-setting flashbacks, in this case to Caine's training experiences – focused on Caine's quick clashes with racist saloon yokels while helping a hard luck case of the week. The franchise would continue with 1986 TV movie Kung Fu: The Movie, followed by 1987 TV pilot Kung Fu: The Next Generation (which, poetically, starred the late Brandon Lee,) and 1993-1997 syndicated series Kung Fu: The Legend Continues, the latter of which saw Carradine return to star as Caine's grandson in a contemporary setting. Interestingly enough, a reboot TV series has been on the docket of The CW, this one purportedly set in the 1950s following a female protagonist named Lucy.
Yet, a major narrative about the Kung Fu remake movie certainly centers on who will get cast for the lead role; an idea that's especially potent, since the casting of David Carradine – a white man – for the role of Caine remains a hallmark example of industry whitewashing. This was not only due to the character being a Chinese Shaolin Monk, but the fact that Kung Fu's concept was originally conceived by Bruce Lee, who pitched the series, intended as a starring vehicle, only to see the idea poached, with Carradine set as its star. However, elements from Lee's original concept now live through Cinemax series Warrior, which is set to return for a second season.
We'll keep you updated on the Kung Fu movie reboot effort as the news arrives!
Joseph Baxter is a contributor for Den of Geek and Syfy Wire. You can find his work here. Follow him on Twitter @josbaxter.