News
Knight Rider Movie in the Works from James Wan
Knight Rider is making the jump to the big screen, courtesy of producer James Wan.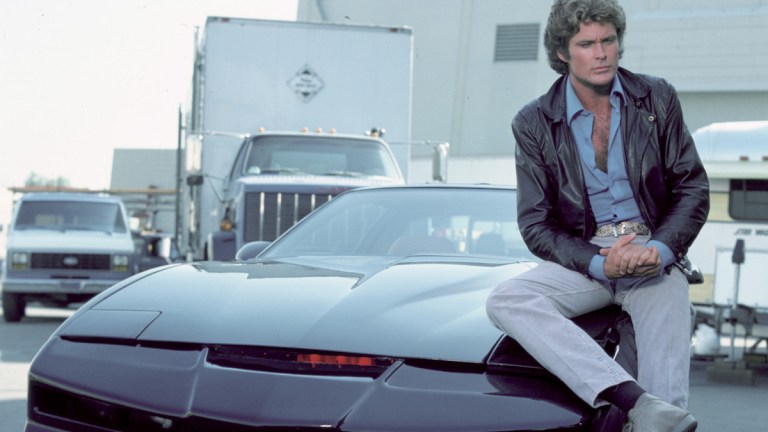 You better start fan casting your preferred voice for KITT right now, because Knight Rider is coming to the big screen (assuming they're open by then, of course). Deadline broke the news that Spy Media Group has teamed with James Wan's production company, Atomic Monster, to adapt the camp classic action TV series into a movie. The film, which also will see Wan's producing partner Michael Clear attached, has also found a screenwriter in TJ Fixman.
Fixman, who wrote the screenplay for the Ratchet & Clank video game movie in 2016, is attempting to make his own jump to live-action after primarily being writer of video games, which include the Ratchet & Clank series, as well as Resistance 2 and Overstrike.
Knight Rider is of course based on the original NBC television series that ran from 1982 to 1986. Created by Glen A. Larson, the show starred David Hasselhoff as Michael Knight, a young man who becomes an off-the-books crime-fighter, defeating the forces of evil one case and one car chase at a time. He is also aided in his mission by his supercar, which is driven by a nearly indestructible artificial intelligence named KITT. The goofy concept lasted for four seasons and made Hasselhoff a TV star, paving the way to infamy in the '90s "drama" series, Baywatch.
Wan is a director best known to many as the horror maestro behind the first two The Conjuring films as well as the original Saw and Insidious movies. But he of course has made his bones in recent years via blockbuster spectacle in Aquaman and the quite Knight Rider-adjacent Furious 7. As a producer, his Atomic Monster company has primarily focused on horror to date, producing the Annabelle movies and other Conjuring spinoff pictures, as well as DC Universe's underrated Swamp Thing TV series. But Wan is clearly looking to extend his company beyond just one genre, having also worked on television's goofy MacGyver reboot and next year's big screen reimagining of Mortal Kombat.
So hopefully he can help break the infamous curse associated with adaptations of television classics. There can be good ones, like Barry Sonnenfeld's Addams Family movies in the 1990s or Harrison Ford's take on The Fugitive in the same decade. But when it comes to action shows in the '70s and '80s… big screen jumps have been as uncomfortable in recent decades as The Dukes of Hazzard and The A-Team redos. There's Baywatch again too, come to think of it….