News
Karl Urban Becomes Marvel's Star Mutant in Wolverine Deepfake
Mutants are coming to the MCU but who will play Marvel's most popular X-Men next?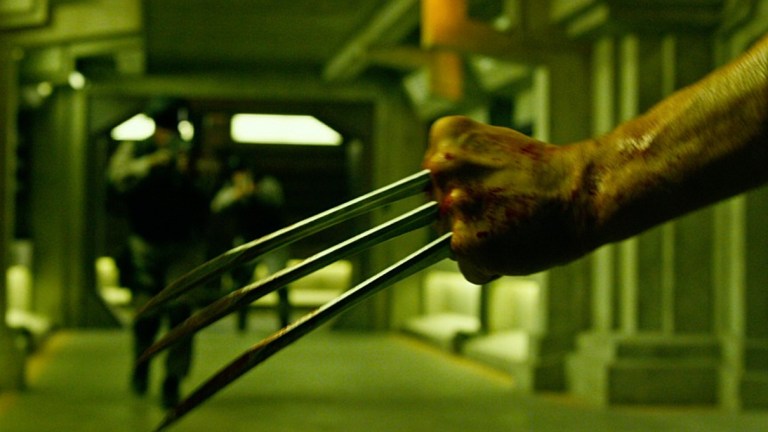 Ever since X-Men veteran Hugh Jackman put away his claws after 2017's Logan, Marvel fans have been very busy debating who should replace the Australian actor as Wolverine in an MCU reboot. Many names have been thrown around over the years, including Daniel Radcliffe, Pablo Schreiber, Keanu Reeves, Gael Garcia Bernal (who's actually been cast as a different Marvel character), and The Boys scene-stealer Antony Starr.
But it's another The Boys star who's long been at the top of the fan cast list: New Zealand actor Karl Urban. It's easy to see why. Even before the Amazon Prime comic book adaptation, Urban had already left an indelible mark on geekdom as Éomer in The Lord of the Rings movies, Dr. Leonard McCoy in the most recent trilogy of Star Trek films, and Judge Dredd in the underrated 2012 reboot, proving his chameleon-like ability to play any nerdy role you throw at him. He also played Skurge in Thor: Ragnarok (which shouldn't immediately disqualify him from another MCU role). Ignoring that impressive CV for a second, there are some fans who just feel that Urban looks the part of Wolverine, especially when playing the bearded, rage-filled Billy Butcher on The Boys.
Now, a new deepfake that replaces Jackman with Urban makes the strongest case yet for why the actor might the best choice to play the MCU's new Wolverine. In the video below, YouTube user Stryder HD has digitally embedded Urban's face onto Jackman's head in scenes from X-Men Origins: Wolverine. While we have to question the YouTuber's choice of movie, Urban does look very convincing as Marvel's star mutant.
Fans may want Urban as Wolverine, but does Urban want to play the mutant hero who first made his debut in the pages of The Incredible Hulk in 1974?
"Oh really? It's flattering," Urban replied to The Guardian in May when told that he'd been fan-cast as Logan. "But you have to rationally think about it. I'm what, two years younger than Hugh Jackman? I mean, if I was a studio looking to cast someone as Wolverine, I'd pick someone I'll get three films out of. You're not going to get three films out of Karl Urban unless you want a 65-year-old Wolverine."
And it doesn't sound like Marvel Studios is actually considering the 50-year-old actor for the role either, judging from Kingsman star Taron Egerton's own comments earlier this month.
"I don't think it would be wrong to say that," Egerton told The New York Times when asked whether the actor would be interested in playing Wolverine in the MCU's X-Men reboot. "I'd be excited, but I'd be apprehensive as well because Hugh is so associated with the role that I'd wonder if it'd be very difficult for someone else to do it. But hopefully, if it does come around, they'll give me a shot."
The Times confirmed that Egerton has already met with Marvel Studios president Kevin Feige about the role, but it's unclear how far those talks have actually gone. Already, some fans are celebrating this turn of events. Besides his movie star status, Egerton also has one other thing going for him that a particularly vocal group of Marvel fans really care about: he's a bit shorter than the 6-foot-2-inch Jackman. A common complaint during Jackman's turn in the role from comic book nerds was that Jackman was too tall to play Wolverine, who is canonically a short king standing at only 5 feet 3 inches. Egerton, who is 5 feet 9 inches tall, gets Marvel a bit closer to that height.
But height alone won't decide whether any actor is right for the role. After Jackman's 17 years as the big-screen version of character, it'll undoubtedly be difficult for some viewers to warm to a new Wolverine regardless of looks.
"I love those actors. I love them as human beings, and I love them as the characters," longtime X-Men writer, producer, and director Simon Kinberg said to IGN in January. "So obviously, there's a part of me that would be incredibly nostalgic and would be excited to see them. And certainly, I can't imagine another person playing Wolverine, but I also couldn't imagine another person playing James Bond. And I think that there's an aspect of some of these characters where it's like, there are a lot of great Hamlets over time. And I think even Hugh felt that with the end of Logan."
That said, it'll ultimately be Feige who decides who is and isn't right for this next era of Wolverine and X-Men stories. But whether we'll actually get to meet the new Logan in MCU's Phase 4 slate of movies and TV series remains to be seen. Feige has continued to ask fans to be a little patient.
"As we're nearing the end of Phase 4, I think people will start to see where this next saga is going," Feige revealed to Total Film. "I think there have been many clues already, that are at least apparent to me, of where this whole saga is going. But we'll be a little more direct about that in the coming months, to set a plan, so audiences who want to see the bigger picture can see a tiny, tiny, tiny bit more of the roadmap."
As of this moment, Marvel has yet to announce an X-Men project for the MCU, but it's possible that could change in the next few weeks. Marvel Studios is set to make announcements about what's next for the MCU at San Diego Comic-Con later this month as well as the D23 Expo in September.