News
Jared Leto's Joker Gets New Look in Zack Snyder's Justice League
The first blurry look at Jared Leto as the Joker in Zack Snyder's Justice League pays tribute to the character's earliest Batman history.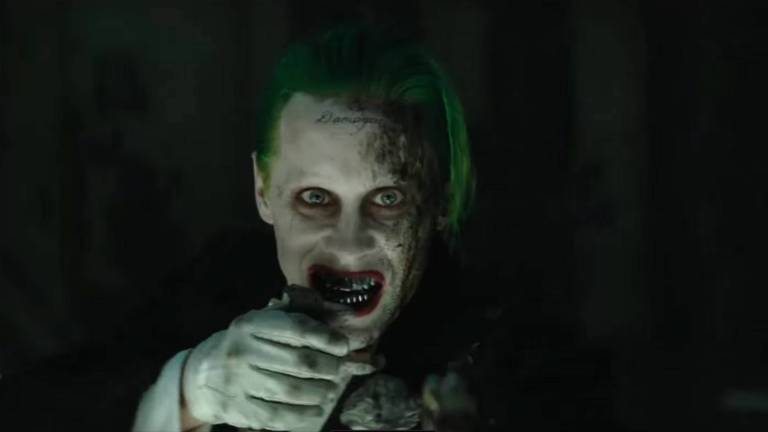 We're just over a month away from the release of "The Snyder Cut," now officially known as Zack Snyder's Justice League. The new, epic-length version of the Justice League movie will hit HBO Max on March 18, and each day, the director has teased something new about the film. Whether it was the mysterious "fallen" and "risen" teases (the latter of which payed tribute to the iconic cover of Superman #75, in which the Man of Steel fell at the hands of Doomsday) to dialogue attributed to the Martian Manhunter (who did not appear in Joss Whedon's theatrical cut of the film), Snyder isn't shy about showing off just how much will be different from the version audiences saw in 2017.
One of the biggest differences is the return of Jared Leto as the Joker for Zack Snyder's Justice League. Leto played the Joker in just one film, 2016's Suicide Squad. It was a controversial portrayal, primarily because of the visual choices that were made with the character, bringing audiences an unexpectedly tattooed and grilled Clown Prince of Crime. But Leto recently returned to film new footage as the Joker for "The Snyder Cut," and while it's still not clear just how large his role in the movie will be (probably not very), we might be getting something a little different this time.
Snyder revealed the first tease of his interpretation of the Joker on Twitter, tagging both Leto and Suicide Squad director David Ayer and telling them: "Amazing character you created. Honored to have our worlds collide." It's a deliberately blurry look at Leto's Joker, but there's a few notable points that are still apparent…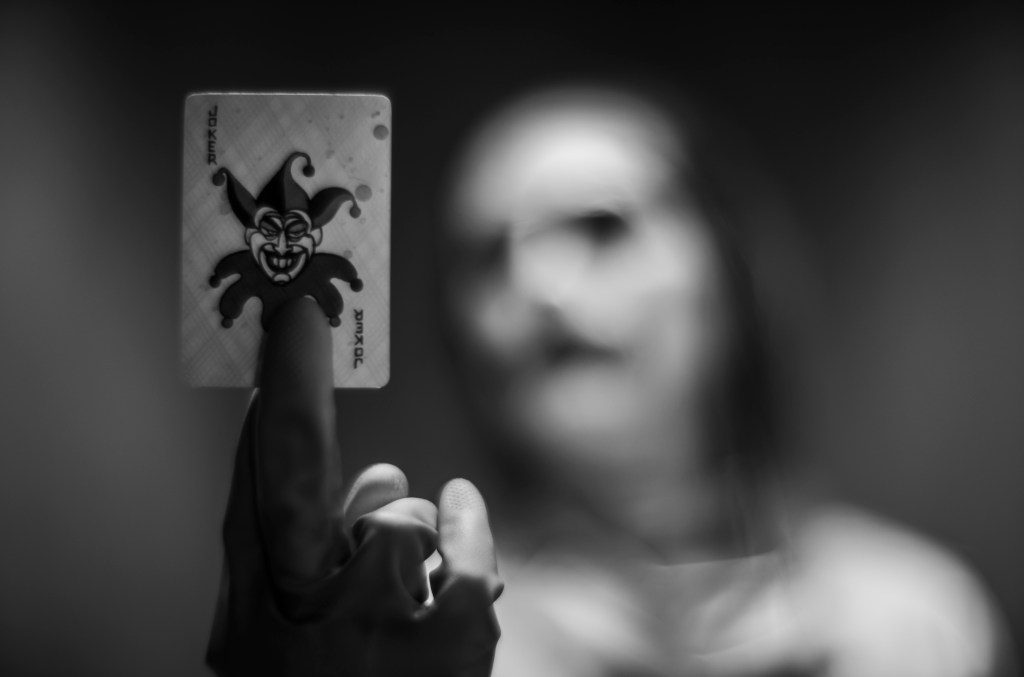 Yes, it's blurry, but a couple of things look a little different. Joker appears to have long hair here, something a little similar to how Joaquin Phoenix looked in 2019's Joker film. Those creepy vinyl gloves sure give off a surgical or serial killer vibe, and it's difficult to tell, but it seems possible he's wearing surgical scrubs, as well.
The Joker card he's holding is of particular significance, though. It's the very same image seen on the Joker card the character holds in his very first appearance, in 1940's Batman #1 by Bill Finger and Bob Kane.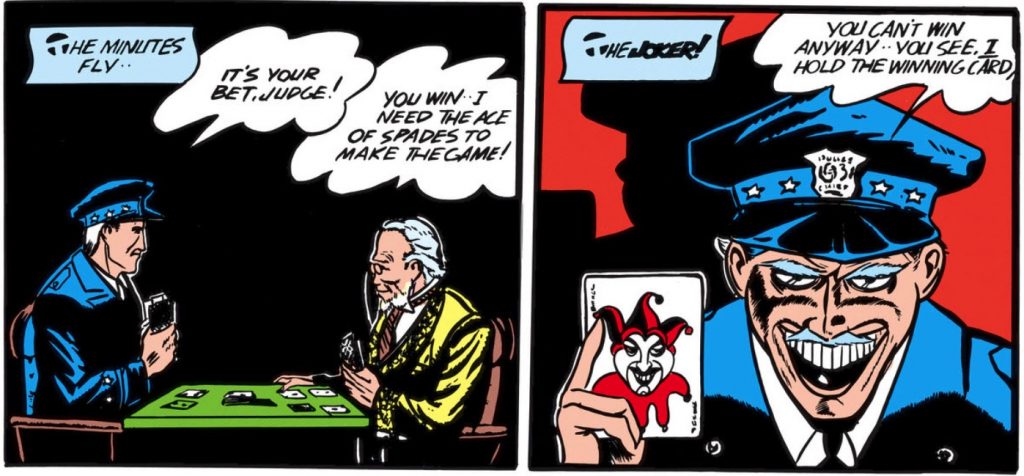 But going back to that serial killer element, it's pretty convenient that Leto is currently in the midst of promoting The Little Things, in which he plays alleged serial killer, Albert Sparma. Leto recently spoke about revisiting the Joker and working with Snyder.
"Zack Snyder is a warrior, he's a madman. I really love him," Leto told Jake Hamilton on his Jake's Takes show. "With every character I play, I don't know if it's because I work so intently and tend to dig really deep and put a lot of time and energy into them, when I'm done playing a part I do miss them a little bit."
Leto even cited The Little Things' Sparma as characters he wishes he could revisit somehow. But he specifically compared his performance as Joker to that of Sparma.
"Parts like Joker and Sparma, what's really great about those roles is they can be intense and dark but there's also a lot of freedom and abandon there," Leto said. "It's fun for me, it's fun for the other actors, it's fun for the crew, and with both of those roles there was lots of laughter on the set and a lot of joy because you would improvise and say something really funny. It's always a lot of fun when you can hear people cracking up on the other side of the camera and I like that quite a bit."
It's not clear just how much of Jared Leto's Joker we'll see in Zack Snyder's Justice League. He likely won't be a significant presence. But will it be enough to answer some of the lingering questions about this version of the character that have persisted since Batman v Superman: Dawn of Justice and Suicide Squad? We'll find out when Zack Snyder's Justice League hits HBO Max on March 18.