News
Thor: Love and Thunder Set Photos Reveal Chris Hemsworth in New Costume
Thor is getting a new look in Thor: Love and Thunder, one very faithful to the Marvel Comics...although maybe not quite in the way you might think.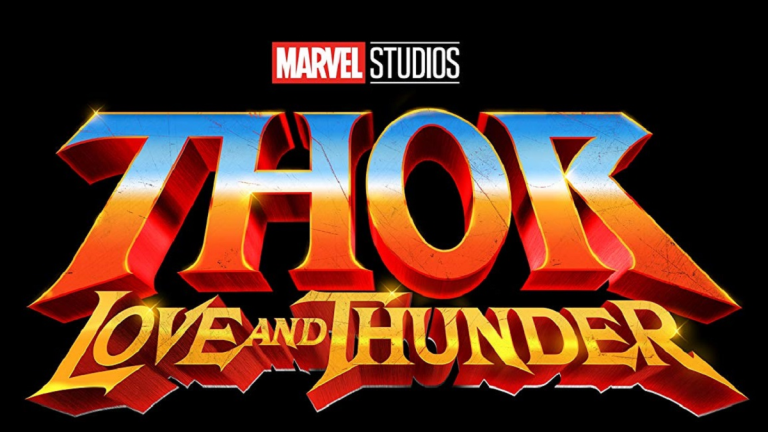 WandaVision may be the MCU show on everyone's mind right now, but that doesn't make next year's Thor: Love and Thunder any less anticipated. After Taika Waititi breathed new life into the Thor franchise with Thor: Ragnarok, Marvel wisely chose to bring the director back for another sequel, one that appears to be leaning in to the quirky, cosmic, space opera vibe that brought Ragnarok so much success.
Just how cosmic are we talking? Well, picking up on threads from Avengers: Endgame, where Thor and Chris Pratt's Peter Quill were quickly becoming best frenemies, it looks like Star-Lord and the rest of the Guardians of the Galaxy will play a significant role in Thor: Love and Thunder. The team-up element of Ragnarok, where Thor got to smash stuff with his old "friend from work" Hulk worked out pretty well, so why mess with success, right? Guardians of the Galaxy maestro James Gunn recently confirmed he's been consulting with Waititi about his handling of the characters and assured fans that the spacefaring misfits are "in great hands" with the director.
With filming now underway on Thor: Love and Thunder in Australia, the first set pics have started to make their way out into the world. Sure enough, they show Thor palling around with Star-Lord. Crucially, their relationship may have thawed a little, as they appear to be swapping some fashion tips…check out Thor's rather Guardians-appropriate jacket.
But look closer, and you can spot a key detail from the comics that has yet to make it into the movies. Get a look at the top of Thor's boots, which have appear to have the criss-crossing yellow straps that have been a hallmark of this comic book design since his first appearance back in 1962's Journey Into Mystery #83.
But there's another detail from the comics, one that's far easier to spot, and that maybe some folks might not enjoy quite as much. Yes, Thor's jacket is very Guardians-esque, but the fact that it's sleeveless, with tight pants and the classic yellow boots from the comics calls to mind a Thor character from years past: Thunderstrike.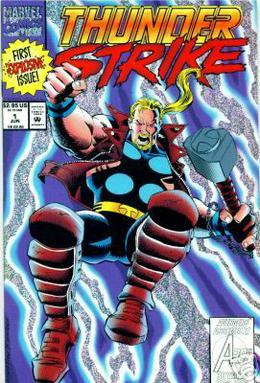 Thunderstrike was Eric Masterson, who replaced Dr. Donald Blake as Thor for a brief period in the early 1990s. For Thor fans who may only know the character from the MCU, well, let's just say his comic book history with alter egos is pretty complicated and leave it at that. Nevertheless, Masterson became Thor for a brief period, before he moved on and became a new character known as Thunderstrike, trading Mjolnir in for an enchanted mace…also named Thunderstrike. Look, comics are weird.
Anyway, one of the hallmarks of Masterson's look as Thunderstrike (other than a very early '90s ponytail) was a (also very early '90s) sleeveless leather jacket. Now, we're not saying that Thor is going to become "Eric Masterson" or anything in this movie, but with a key piece of Thor: Love and Thunder being that Jane Foster is going to take over the role of Thor, is it possible that Hemsworth is going to land himself an enchanted mace (although in the pic, that looks more like an axe, so he's probably still holding on to Stormbreaker) and a new codename?
We'll find out when Thor: Love and Thunder opens on May 6, 2022.
Subscribe to Den of Geek magazine for FREE right here!