News
James Bond Producers Open to Future in Streaming, But Keep Bond Male
James Bond producers are open to premiering 007 on streaming one day… but say he will always remain a man character in casting.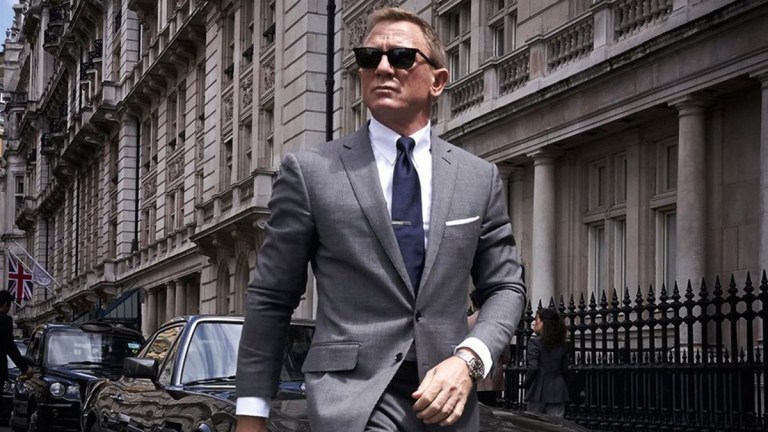 Perhaps more than any other character in fiction, and certainly in cinema, James Bond has withstood the test of time. Able to adapt with the changing attitudes of the decades that followed his 1962 debut in Dr. No and still retain that distinct Ian Fleming edge, Bond has survived the end of the Cold War, being passed from one generation to the next, and even a hard reboot when Daniel Craig first donned the tuxedo in 2006's Casino Royale. But he may have to soon adapt again according to his producers and self-described custodians: he may one day face a future on streaming.
This is at least one possibility Barbara Broccoli and Michael G. Wilson entertained in a relatively candid interview with Variety. The pair have lived in 007's world longer than anyone this side of Fleming, with James Bond being a family business for the pair after Broccoli's father and Wilson's stepfather, Albert "Cubby" Broccoli, first produced Dr. No alongside Harry Saltzman. Cubby guided Bond all the way into the 1990s before passing the character's rights on to his heirs. Their lengthy discussions with the Hollywood trade reinforce that they do not make any decision about Bond's future lightly, yet Barbara is at least open to 007 having a future on streaming if that is how audiences in the marketplace suggest they want to see adventure movies.
"We make these films for the audiences," Broccoli said. "We like to think that they're going to be seen primarily on the big screen. But having said that, we have to look to the future. Our fans are the ones who dictate how they want to consume their entertainment. I don't think we can rule anything out, because it's the audience that will make those decisions. Not us."
While it is hard to imagine a world where the next James Bond movie isn't destined to make a splashy debut at cinemas around the globe, one has to admit the industry is in a major state of transition about how movies and all entertainment media is consumed. While the last two Bond movies alone have made $1.9 billion between them, the times will continue to change as decades pass.
And the Broccoli family has defied the odds time and again, being able to update 007 for shifting tastes in the '80s and '90s where the inherent chauvinism of the films were reduced, even as Bond himself remained a sexist product of the past: something playfully deconstructed when a new female M calls Bond a misogynistic dinosaur in GoldenEye (1995); or when 007 develops romantic feelings deeper than a one night stand in the Craig era, first viewed with Eva Green's Vesper Lind in Casino Royale and again with Léa Seydoux's Madeleine Swann in Spectre (2015).
In fact, Madeleine will be returning in April's No Time to Die, marking the first time a Bond Girl will have a major role in two films. It is her relationship with Bond that led to him retiring in the last movie, and may cause him to enter the field again in the new one (it is all very vague). Additionally, this will be the first James Bond movie in the post-#MeToo and Time's Up world. Broccoli and Wilson suggest No Time to Die will address this in a film franchise built around a sexually aggressive character.
However, while they confirm they are open to casting a post-Craig James Bond with a British (or commonwealth) actor of any ethnicity, they insist that the character will always remain male.
"He can be of any color but he is male," Broccoli said. "I believe we should be creating new characters for women—strong female characters. I'm not particularly interested in taking a male character and having a woman play it. I think women are far more interesting than that."
Again, Broccoli and Wilson have a strong intuition for how to let Bond change with the times, but still remain the same James Bond of nearly 60 years ago. Shaken but not stirred.
David Crow is the Film Section Editor at Den of Geek. He's also a member of the Online Film Critics Society. Read more of his work here. You can follow him on Twitter @DCrowsNest.