Features
How Can a One Punch Man Movie Work?
There's a One Punch Man movie in the works, which leaves anime fans wondering how this could work in live action.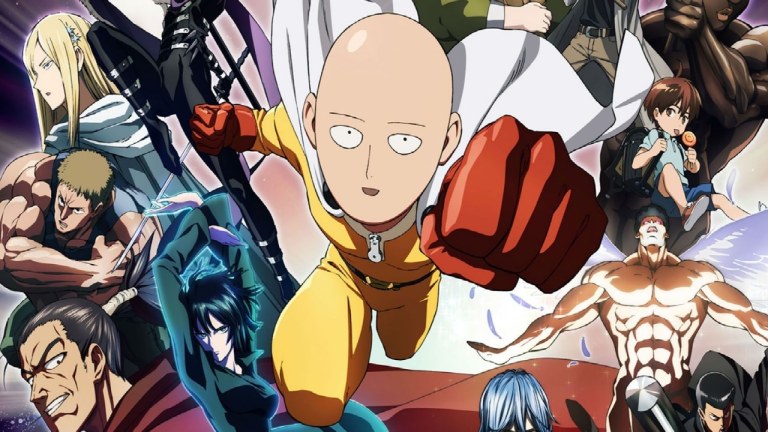 One Punch Man is one of the most popular anime of recent years, with everything from the series' silly name to its protagonist's basic design catching people's attention. Initially created as a webcomic by ONE, One Punch Man is a humorous action series that centers around an incredibly strong hero by the name of Saitama, but he's more commonly known as One Punch Man since he can defeat any opponent in a single blow. Saitama is a bored and depressed hero who longs to find someone who actually amounts to a challenge in battle. It's a clever subversion of the increasingly strong nature of heroes and villains in anime.
The One Punch Man franchise consists of two seasons, a video game, tons of ancillary material, and a rabid fanbase who are devoted to the meta anime series and its post-modern take on the superhero genre. While many of the more popular anime series and films have received live-action remakes, they're often a lost cause. With news that a One Punch Man live action movie is in the works from Sony, fans are curious if such a project is even possible. While it won't be an easy task, there are some things that Sony can do to help make this movie be as successful as possible and still manage to honor the spirit of the anime.
Sony has already assembled a strong team to help bring this bombastic anime series to life in America with writers Scott Rosenberg and Jeff Pinkner, whose credits include blockbusters like the recent Jumanji movies and Venom. But the script for a One Punch Man feature film isn't the primary concern. Obviously it's important in terms of how to condense and translate this outrageous parody of the superhero genre, but with a property like One Punch Man the most important thing is the look of the film and what director is put in charge here.
Very few of the directors behind the Marvel Cinematic Universe or DC Extended Universe films would be right for the challenge. While they might be able to deliver a movie that turns a profit and checks off all of the major blockbuster boxes, a property like One Punch Man truly needs a visionary director (think the Wachowskis, Edgar Wright, or Robert Rodriguez) that can utilize a completely different style of visual language to bring the movie to life. 
Part of the charm of the One Punch Man property is the malaise that Saitama feels over the cavalcade of weak supervillains that he faces. In a way, it aligns with the degrees of superhero fatigue that are beginning to set in with audiences. Viewers have grown more sophisticated and they're ready for superhero content that's self-aware and critical of the form. One Punch Man could be the perfect superhero film for people who are tired of superhero films.
In fact, One Punch Man is already a commentary on and satire of long-running shonen anime series. So even though there would likely be an inevitable uproar, perhaps the best approach for the movie would be to Americanize it and turn it into more of a parody of US superheroes and comic books. The core of the characters and series could easily be extrapolated over to U.S. culture and the property could even find new life by freeing itself from the source material. It wouldn't even be impossible to set this movie in the same universe as the original series, but with this looking at heroes based in America instead of Japan. It could even end up existing as an interesting companion piece to the original series, rather than a poor attempt at imitation.
The biggest hurdle is that One Punch Man's incredible animated sequences are part of the show's DNA. If the movie can't capture that feel, it would seem anticlimactic at best. While there are compromises and shortcuts that could be taken to still deliver amazing visual sequences, it's an area that needs to be made a priority for the film. It's every bit as important to the appeal of the series as the story itself or the characters. The second season of the anime, which has a different animation studio behind the series, lost some of the appeal of what made season one work because it utilized a drastically simpler visual style.
There's a lot that can be done to blend these two worlds and One Punch Man could look to films like Scott Pilgrim vs The World, Speed Racer, or even Sin City for inspiration. While an overreliance on green screen can sometimes be a deterrent, it'd probably be helpful to help convey some of the crazier animated sequences that demonstrate the vast power that's on display. Alternatively, the motion-capture approach that Robert Rodriguez took with Alita: Battle Angel could also be a serious asset in terms of bringing One Punch Man's absurd characters to the screen in an accurate way. It'd be a lot easier to convey Saitama's overwhelming strength with this approach and Alita has several scenes that rival the scope of One Punch Man's action. 
There's a roster of filmmakers from out of Japan, like Takashi Miike or Yûichi Fukuda who have expertly adapted anime into live action without missing a beat. However, it's unlikely that they'll be the talent that's recruited here (although the announcement of Takashi Miike directing a One Punch Man film would quickly silence any rumblings that this is a bad idea). If anime like JoJo's Bizarre Adventure, Gintama, and The Disastrous Life Of Saiki K can be successfully done in live action, then One Punch Man has a chance.
It's still going to be an uphill battle for whoever's involved, but hopefully the proper people with strong enough visual skills will come aboard so this movie can amount to something interesting and not just be a disappointing cash grab. The last thing anime fans need is another Ghost in the Shell.