News
His House: See Lovecraft Country's Wunmi Mosaku in New Netflix Trailer
Lovecraft Country's Wunmi Mosaku stars alongside Ṣọpẹ́ Dìrísù and Matt Smith in Netflix's upcoming social horror His House.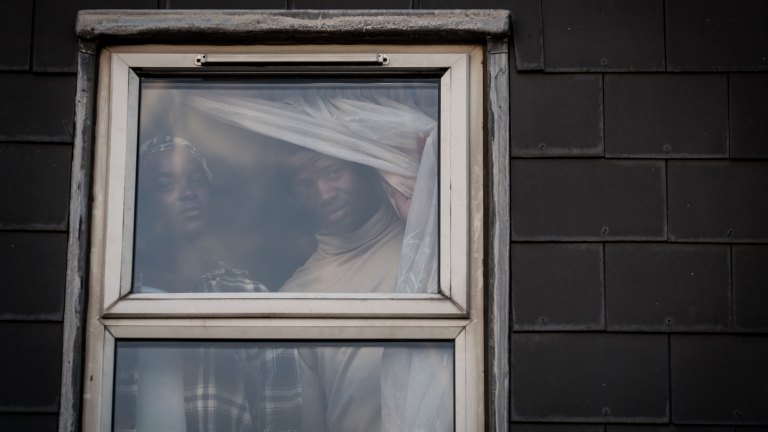 If you've been enjoying Wunmi Mosaku's performance as Ruby in this first season of Lovecraft Country as much as we have, then we have a trailer for you. Netflix just dropped a first proper look at His House, a social horror film coming to the streamer at the end of October, and it sees Mosaku alongside Humans' Ṣọpẹ́ Dìrísù and Doctor Who's Matt Smith in a story that centers migrant refugee trauma in a small English town.
As you can see from the trailer, His House stars Mosaku and Dìrísù as a Sudanese couple fleeing war and trying to resettle in greater London, only to discover that their falling-apart, government-provided house comes with its own (supernatural) horrors. And, honestly, it looks chilling—visually and sociopolitically. Smith stars as their case worker, who seems poised to represent the impatient and racist British bureaucracy that is ill-equipped and unwilling to provide the main couple the support they need. Check it out…
His House was both written and directed by Remi Weekes, from a story by Felicity Evans and Toby Venables, and it marks Weekes' feature film debut. The movie premiered at the Sundance International Film Festival on January 27th, 2020.
"His House is a haunted house story about two immigrants trying to make a home in a foreign country," Weekes explained to Entertainment Weekly around the drop of the trailer. "Unlike traditional haunted house stories where the protagonist might be able to escape, our protagonists — two displaced asylum seekers — do not have the privilege to simply leave. Rather, they are stuck having to survive within their house. This is often the case in the U.K., where asylum seekers have to follow draconian rules when given accommodation. This is also often the case with trauma — you're stuck having to find ways to survive your grief, and finding ways to heal within it."
His House is slated to drop on Netflix on October 30th, so if you're looking for a Halloween watch that both provides the scares and centers Black stories, then His House may just be the horror flick for you. Not to mention, it is yet another opportunity to watch Mosaku (obligatory In the Flesh shout out) perform her craft.
Here's the official logline:
A young refugee couple makes a harrowing escape from war-torn South Sudan, but then they struggle to adjust to their new life in a small English town that has an evil lurking beneath the surface.