News
Lovecraft Country Episode 8 Trailer & Details
Dee is front and center in the action-packed trailer for episode 8 of Lovecraft Country.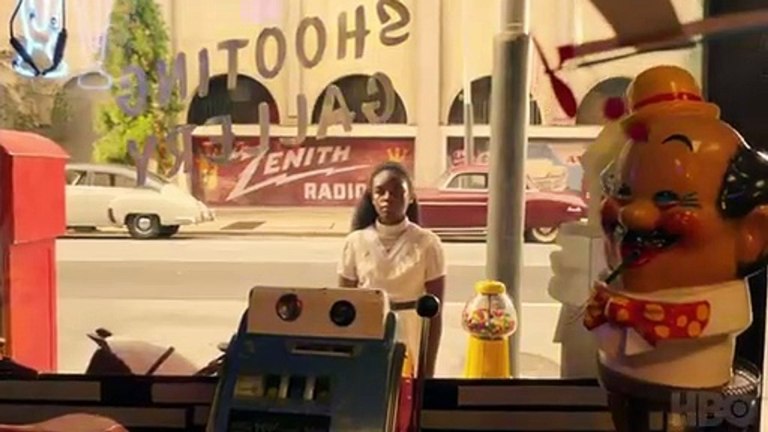 Lovecraft Country's wild ride continues next week with "Jig-A-Bobo," which, from the trailer, seems to be putting Diana "Dee" Freeman, aka Hippolyta and George's comic-creating daughter, front and center. In the trailer, we see Captain Lancaster coming after Dee, grilling her about magic. In his rush to get away from the observatory in last week's episode, Tic left Dee's comic book alongside an officer's dead body (shot by Hippolyta), so we can guess why Lancaster thinks Dee has answers, but presumably Dee's storyline in episode 8 will be about so much more than her entanglement in Lancaster's racist, power-seeking quest. Check out the full, glorious trailer…
As Den of Geek reviewer Nicole Hill mentions in their latest review, Emmet Till is shown to be a friend of Dee's (we see them using a Ouija board together in "Holy Ghost.") Till's nickname was "Bobo," so the title of the episode suggests that the episode will feature references to his death.
It's not just Dee who gets time in the trailer. We also get a fair amount of Leti, who we see praying in church. "I know we were all meant to go through trials and tribulations, but this magic is haunting us, testing us. It's like the devil," she says in voiceover. Apparently, the local newspaper has written an article about her move into a white neighborhood. Later, we see the cops standing off against Tic in front of Leti's house, as she and Ruby look on.
Speaking of Ruby, she's still taking the transformation juice. We see her taking a swig in the trailer, as well as facing off against Christina in what appears to be an emotional showdown. Perhaps she knows that Christina seems to have her eye on Leti and Tic's unborn baby? Just conjecture, but from Leti's newfound aversion to garlic and the way she's clutching her belly in the trailer as Christina stands, unaffected, in front of her in the trailer, all signs point to Leti being pregnant. It could be the source of the argument between Tic and Leti having in the trailer. "I'm doing this to protect us," Tic tells her. "There's too much at stake," Leti yells back.
Whatever they're fighting about, this trailer makes one thing clear: with only three episodes left in the first season, the stakes do seem to be rising with every episode—which is saying something because this show started with human-gobbling monsters in the woods.
Lovecraft Country episode 8 "Jig-A-Bobo." airs at 9 p.m. ET on Sunday,  Oct. 4th on HBO.